By Caitlin Murdock – Runner's Tribe
At 45 years of age and after 28 marathons, you might expect your best running performances to be behind you, but Brisbane's Kerri Hodge continues to prove that age is no barrier. On 10 March, Hodge ran a personal best time of 2:45:35 (1:24:03, 1:21:32) at the Nagoya Women's Marathon in Japan, thereby setting a new W45 single-age Australian record.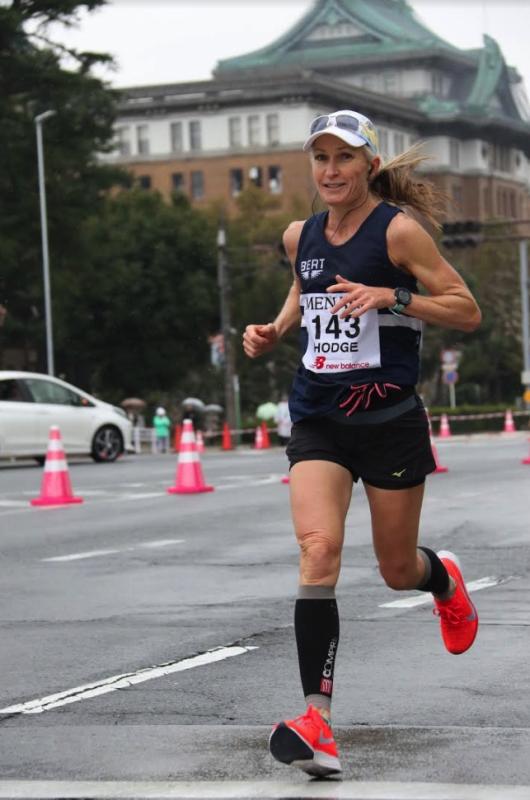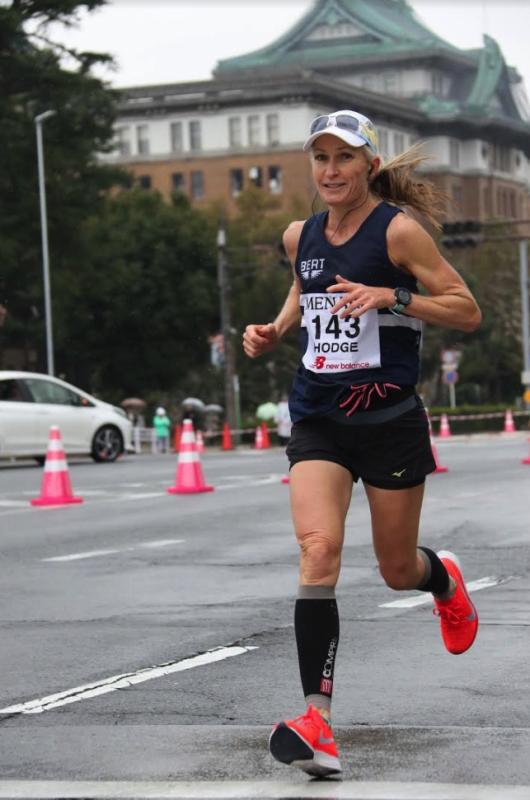 Earlier this year, Hodge also set Australian age records on the track in the 3000m (10:04) and 5000m (17:25).
In September 2018, she won the Australian Marathon Championship at the Sydney Running Festival (2:49:08).
In 2017, she finished #1 on the Australian 50km rankings after a commanding win in the GC50 event on the Gold Coast.
She holds state masters records in the 1500m (4:43), 1 mile, steeplechase, road 10km and marathon.
She has won multiple state and national masters titles on the road, track and cross country.
She is a four-time Queensland representative in the Marathon and Half Marathon National Championships over the last three years, having won both individual and team gold medals.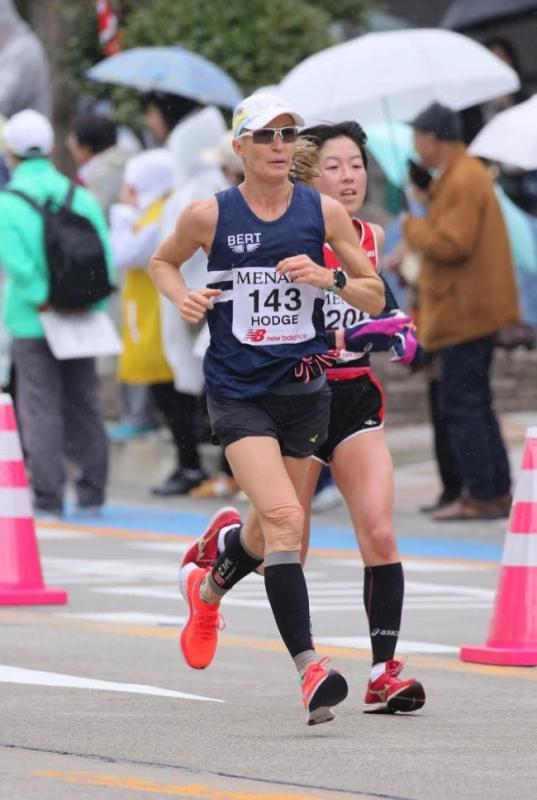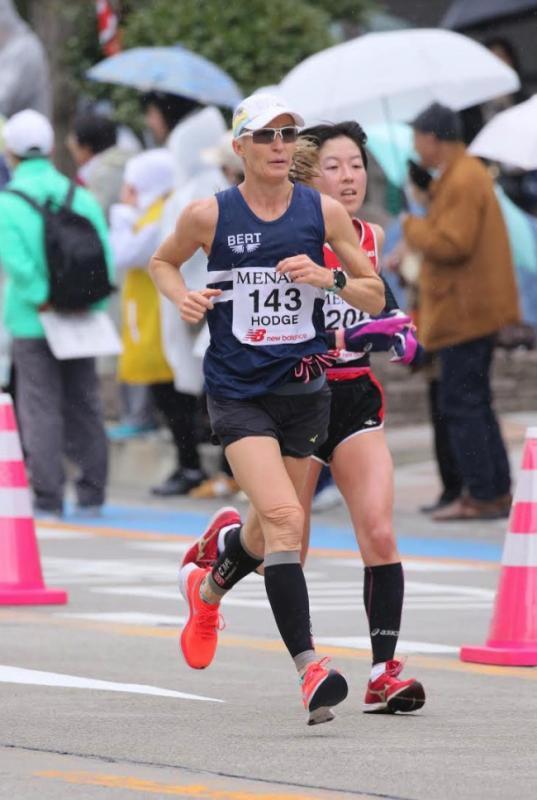 "I discovered a love for the track a couple of years ago. I was forced out of my comfort zone and encouraged to compete in Open meets against girls significantly younger than me. It was definitely a catalyst for improving my speed and getting my 5k time down. Improvements in my marathon results soon followed. I love racing regularly and I've shown some versatility across a range of distances, but the marathon is undoubtedly my passion. Sharing a marathon preparation with training mates is something special. The team camaraderie throughout the build-up brings as much reward to life as the thrill of the race itself."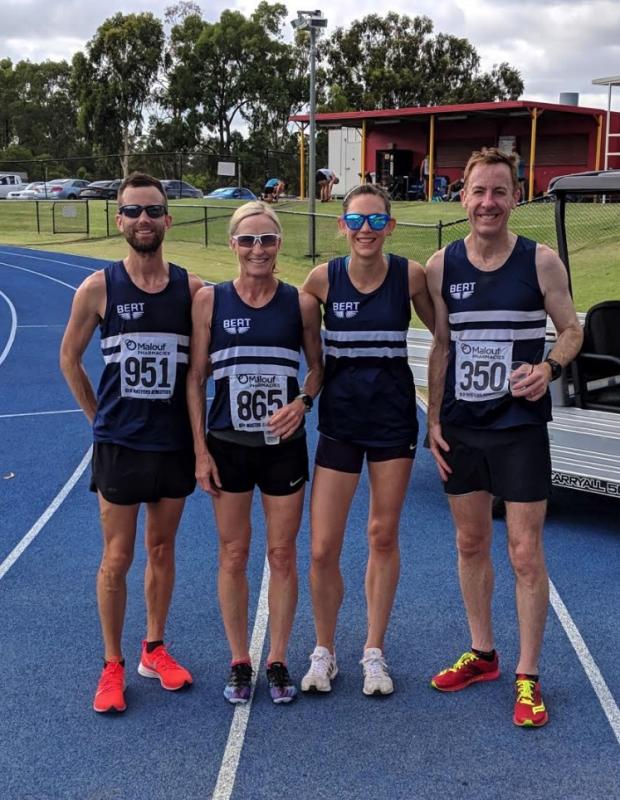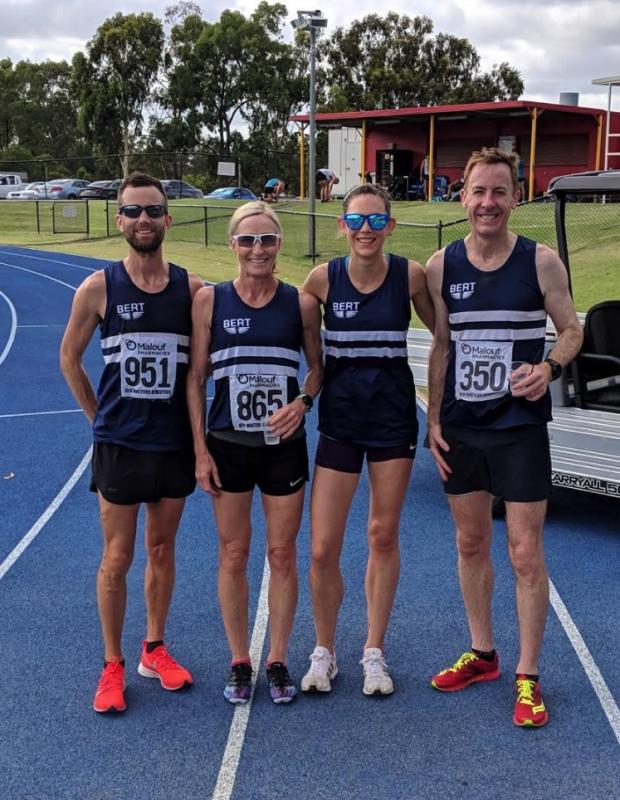 As a member of Brisbane's BERT Squad and currently coached by Australian running great Pat Carroll, Hodge's training program follows the traditional Australian methodology. "Pat generally has me running twice a day, every day, depending on my racing schedule. The 4-month preparation into Nagoya averaged 150kms/week. I'm fortunate to rarely get sick or injured, so I have the ability to string training weeks together without disruption. A typical week consists of speed sessions on Tuesday, Thursday and Saturday with a longish midweek run and group long run on Sunday. I do my sessions at a solid effort, my Sunday long run at a steady pace and everything else around 5:00min/km. I'm a big believer in contrasting hard sessions with easy recovery days."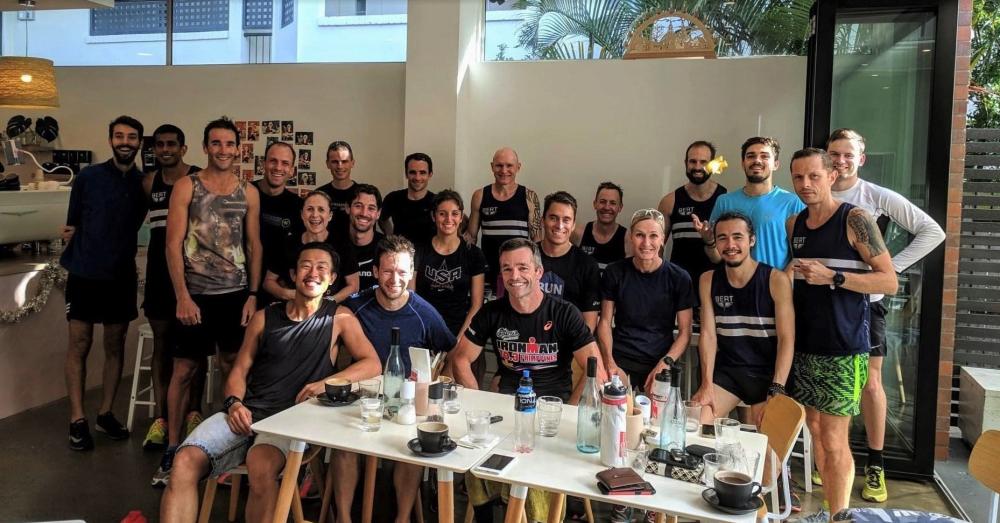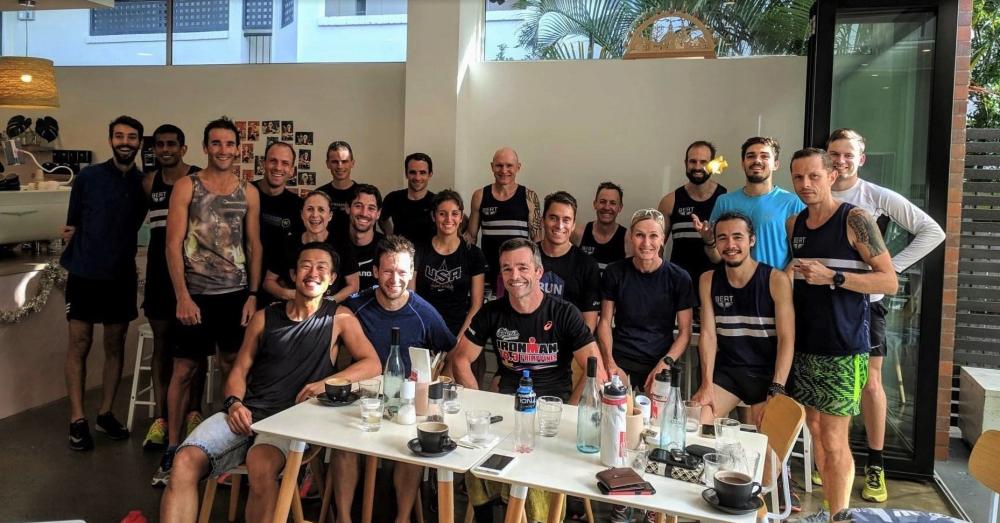 Hodge wasn't always the standout performer. "I didn't do any athletics at school. My only childhood sport was judo during the primary years. I ran my first half marathon at the age of 23 (1997) and have been running ever since. However, my ill-prepared debut marathon in 2001 took 4 hours 26 minutes. It has taken many years of slowly chipping away at it to be where I am today. My message to other people is that they too can achieve their own personal success if the ambition is there. You don't need to be a natural-born star to do well. I am certainly an example of an ordinary runner who made significant improvements through consistency, perseverance and, in more recent times, professional guidance. People often ask me how I've made such a leap. The simple truth is I run twice as much as I used to, and I now train with a lot more purpose. I went from the annual marathon campaign of running 3-4 times/week during the winter season to running every day all year round. By last year, I had built the mileage up to twelve weeks of 180kms/week leading into the Gold Coast Marathon."
The journey hasn't been without sacrifice. "I found myself in my 40s, with a full-time workload, trying to juggle two kids as a single parent, and knowing I wanted to achieve more with my running. I couldn't have it all. I sensed life was passing by too quickly and I didn't want to arrive at retirement age and wonder what might have been. My health and happiness were more important to me than a job promotion, so after a 25-year police career with the Queensland Police Service I resigned. It's never too late to change life's direction. Although the bank balance may not look as healthy, I have no regrets and I'm now doing what I love. I work in both paid and voluntary positions within the running community which I fit around my lifestyle. With groups like Brisbane Road Runners Club, PCRG, intraining and of course parkrun, the Brisbane running scene is thriving. I love the inclusive and supportive nature of our local clubs which makes running accessible and welcoming to all abilities. It is very rewarding to be in such a positive environment surrounded by so many good people."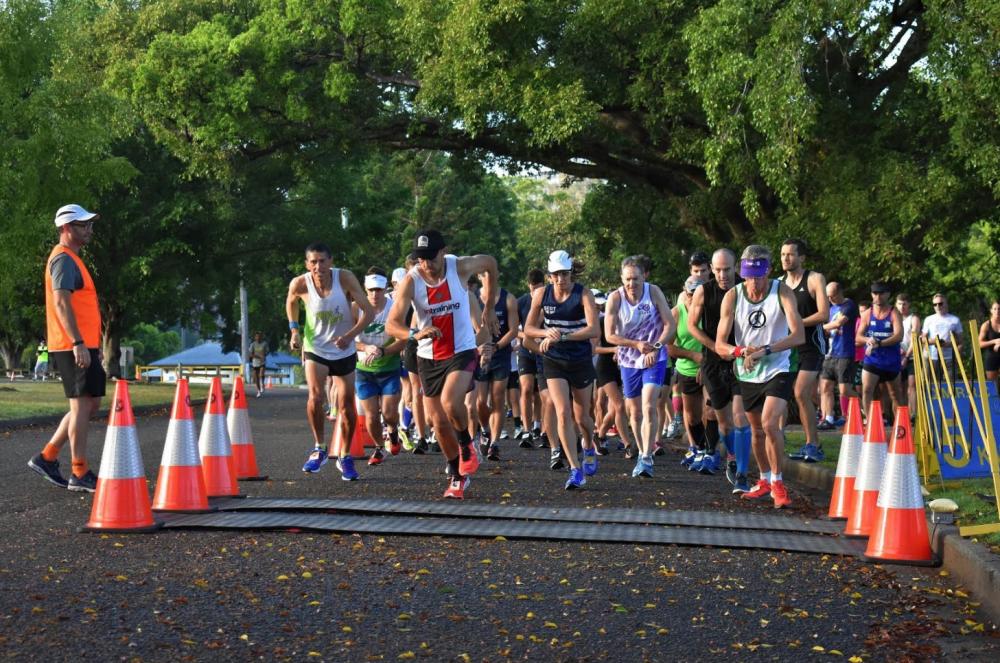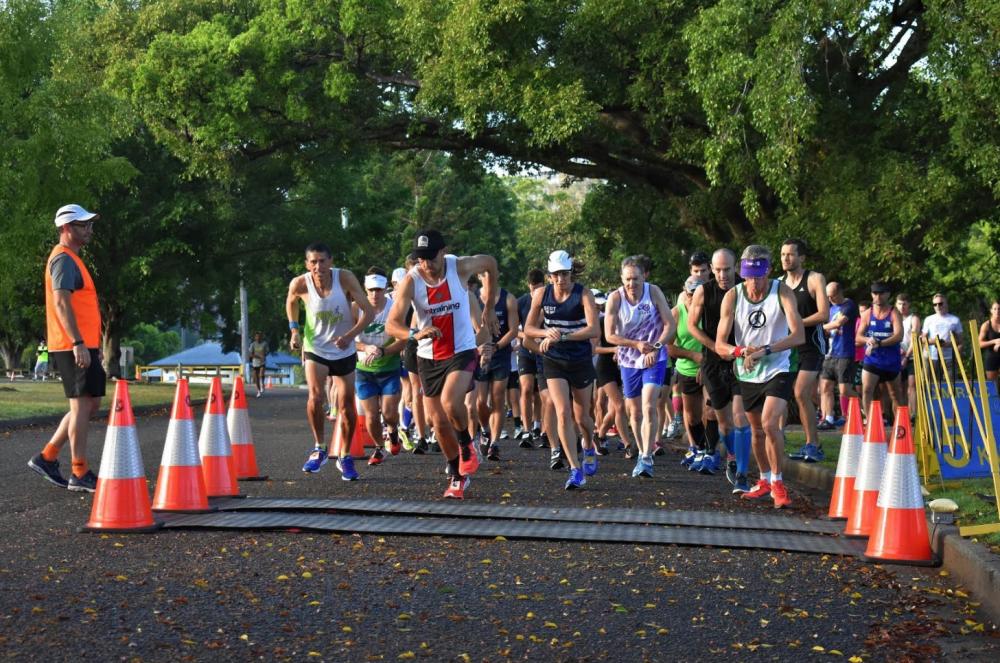 Where to next? Hodge has her sights firmly set on the Berlin Marathon in September with training partner, Derrick Leahy. "Berlin is all locked in and we're very motivated to perform well over there. Another personal best is certainly the plan. You never know how long the good years will last, so I will keep working hard while I can and enjoy the wonderful benefits that running brings to my life. Of course, none of this would be possible without the amazing support network of family and friends, especially my mum, and for that I am so grateful. I'm excited to see how much further I can take it."
https://ausrunning.net/stats/australians-age-records.php
https://www.bertsquad.com/