Toshihiko Seko - Article by Mark Tucker - Runner's Tribe
"The marathon is my only girlfriend. I give her everything I have."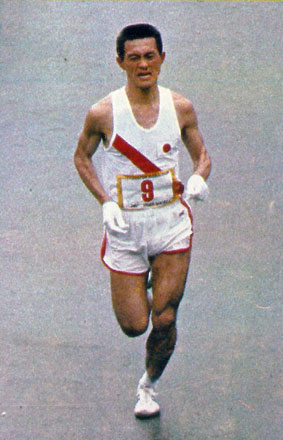 This, Seko's most infamous quote, wasn't given in jest: he was deadly serious. Toshihiko Seko – one of the most extreme runners to have ever graced our sport, in a sport riddled with extreme people – quite simply trained and raced like his life depended on it. One of the great marathon runners from the 1980's, ultimately winning ten marathons throughout his distinguished career, including: London, Boston, Chicago, Tokyo, Lake Biwa and Fukuoka (four times), Seko was, and still is, highly revered in Japan.
It would be an understatement to say that Seko trained hard; Seko's training bordered on inhuman. Much like a modern day Zatopek, Seko poured out the intervals long after many of his contemporaries would have left the track. With sessions such as 30 x 1km in 2.55 or 6x5km in 14.30 (one-minute jog recoveries) Seko could never have been accused of under training.
"To be a champion long-distance runner you have to run on the edge of death." (Toshihiko Seko)
And if Seko shared similarities with Zatopek, then his coach, Kiyoshi Nakamura, could be likened, in some respects, to a Japanese version of Australia's Percy Cerutty (without the antagonism and enemies!). Like Cerutty, Nakamura studied all the World's great religions and thinkers, drawing inspiration and lessons that he would pass on to his pupils. In particular, he was fond of Zen, training his athletes, his 'disciples', to run with Zen, to run without thought or emotion, as stoic and unyielding machines who could absorb all pain, be unaffected by pain.
Like Cerutty, Nakamura had been an avid runner, representing Japan in the 1500m at the 1936 Olympic Games in Berlin. For thirteen years Nakamura held the Japanese 1500m record (3:56.8), with the war ultimately halting his career. After the war he became a successful business man, becoming a millionaire in the process. Which is when he turned to coaching.
A God like figure, Nakamura pushed and tested the athletes who trained under him, asking that his athletes give up everything in pursuit of running success, to give everything up while trusting him completely:
"If Mr. Nakamura pointed to a piece of white paper and said, 'this is black,' then his runners would say, 'yes, that is black.' The athlete doesn't have his own mind." (Japanese Coach Hideshi Okamoto. From: 'Running with the Legends' by Michael Sandrock)
Nakamura reportedly spent more than $15,000 a year feeding his athletes, who at times numbered more than one-hundred, who would live with him (or close-by), in line with Nakamura's philosophy of coaching through total immersion; training and living with his athletes to get the most out of them. According to legend, Nakamura demanded that all his athletes have the same haircut, that they couldn't have girlfriends, and that they couldn't go out at night or drink beer.
Seko was almost the perfect embodiment of Nakamura's ideals:
"I am very hard-core. I gave everything, sacrificed everything, for running. I lived only for running."
RUNNER'S TRIBE PAYS OUR WRITERS & FILM MAKERS TO CREATE EXCITING & ENTERTAINING CONTENT. HELP SUPPORT THESE PROFESSIONALS AND JOIN RT PREMIUM NOW.
TO VIEW THIS CONTENT PLEASE SIGN-UP TO RUNNER'S TRIBE'S MEMBERS ONLY PREMIUM CONTENT. WE HAVE SOURCED THE WORLD'S TOP WRITERS AND FILM MAKERS TO DELIVER ANY ATHLETE, COACH, PARENT OR FAN THE ULTIMATE PORTAL FOR ATHLETICS EDUCATION, ENJOYMENT AND INSPIRATION.
$9.95 AUD Monthly ($6.59 USD)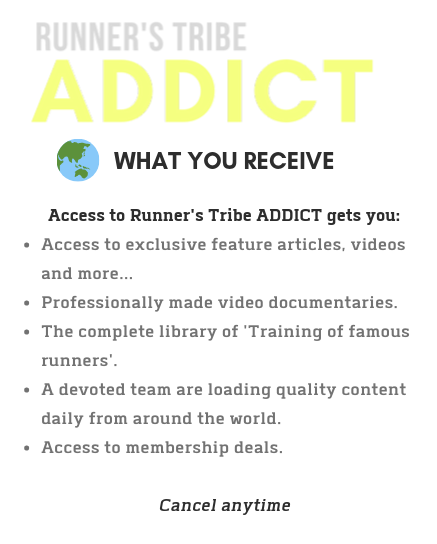 Yearly Plan (Worldwide) - BEST VALUE
$89.95 AUD Yearly ($59.56 USD)

$2.95 AUD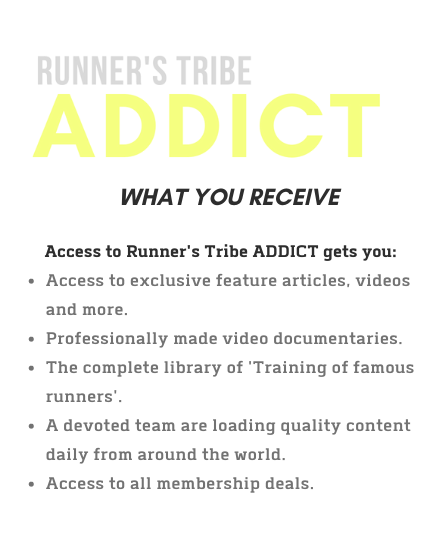 ALREADY A MEMBER? LOGIN BELOW