Training of Famous Runners - Rosa Mota
Article by Sam Burke - Runner's Tribe
A lot of the below information about the training of Rosa Mota was taken from the book 'Running with the legends', by Michael Sandrock, unless otherwise stated. We highly recommend this classic book to anyone who is yet to read it. 
Profile
Date of birth: June 29th 1958, Portugal.
Olympic gold, 1988 marathon, and bronze at the 1984 Olympic marathon.
World Championship gold in 1987 for the marathon
European championship gold for the marathon in 1982, 1986 and 1990.
Personal Bests
1500m: 4:23.63
3000m: 9:04.82
5000m15:22.97
10,000m: 32:46.78
20,000m: 1:06:55
10 km Road: 31:35
15 km Road: 48:35
Half Marathon: 1:09:33
25 km Road1: 25:46
30 km Road: 1:41:54
Marathon: 2:23:29
"Rosa has something in her that is more than talent. She is able to do a lot of work. She has lots of resistance, to run and run and run and not get tired. Really, that's it. Rosa is good because she is able to do a lot of work"   -Paula Mota
Rosa Mota is without a doubt one of the best ever women marathoners runners. Over a ten year period she won gold medals at Olympic, World and European championships, a truly rare feat. During her career she won 15 major marathons and over 50 international races. Her consistency and longevity is unparalleled by everyone with the exception of perhaps Paula Radcliffe. Mota achieved this longevity through the implementations of a long term approach to her training; she never over-trained and was guided by her coach Jose Pedrosa. Pedrosa was vital in holding Mota back so that she didn't over-train. Furthermore, Pedrosa taught Mota the secret of patience as it took many years for Mota to begin winning races. Mota, a sufferer of exercise induced asthma, enjoyed the sport so much that her persistent training eventually turned her into a champion of the highest order.
Training Regime
RUNNER'S TRIBE PAYS OUR WRITERS & FILM MAKERS TO CREATE EXCITING & ENTERTAINING CONTENT. HELP SUPPORT THESE PROFESSIONALS AND JOIN RT PREMIUM NOW.
TO VIEW THIS CONTENT PLEASE SIGN-UP TO RUNNER'S TRIBE'S MEMBERS ONLY PREMIUM CONTENT. WE HAVE SOURCED THE WORLD'S TOP WRITERS AND FILM MAKERS TO DELIVER ANY ATHLETE, COACH, PARENT OR FAN THE ULTIMATE PORTAL FOR ATHLETICS EDUCATION, ENJOYMENT AND INSPIRATION.

$9.95 AUD Monthly ($6.59 USD)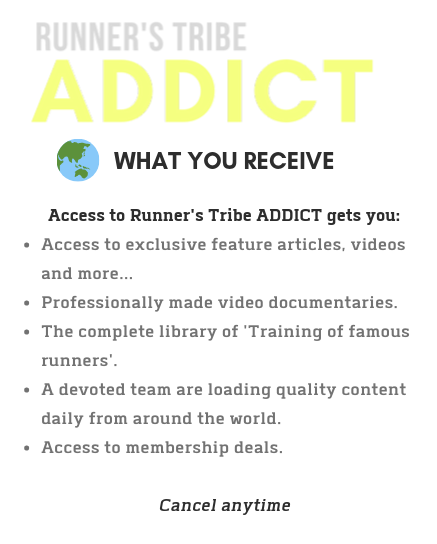 Yearly Plan (Worldwide) - BEST VALUE
$89.95 AUD Yearly ($59.56 USD)

$2.95 AUD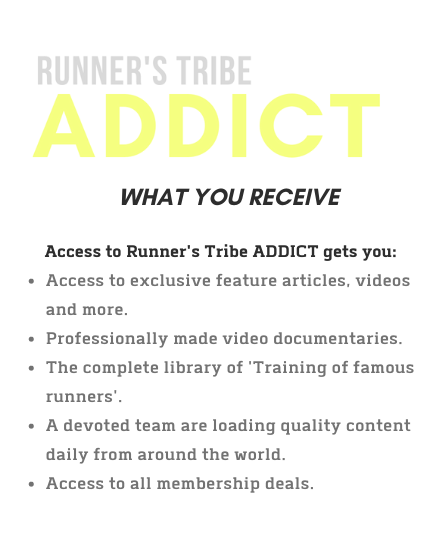 ALREADY A MEMBER? LOGIN BELOW