"I ran my first sub-4 mile in 1977 and since then have run 136 more. Nobody has run as many sub-4's as I have."
-  Steve Scott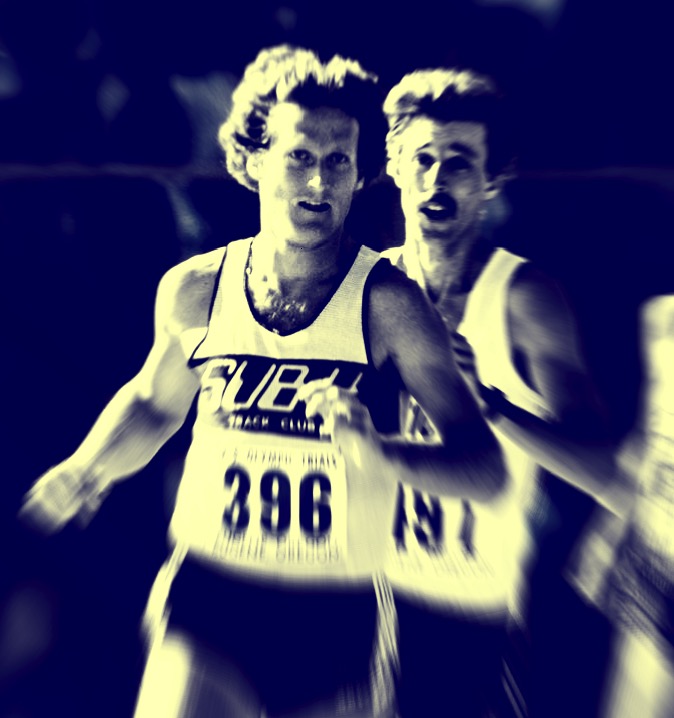 Free Sources:
Steve Scott & Marc Bloom, 

Steve Scott the Miler

 Macmillan (1997)

Tony Benson and Irv Ray,

Run with the Best (2001).

Steve Scott 1981-1982 Training logs.

IAAF.

DOB: 5

th

May 1956, Upland, California, United States.
Personal Bests
800m: 1:45.05

1500m: 3:31.76

Mile:  3:47.69

2000m: 4:58.6

3000m: 7:36.69

5000m: 13:30.39
Career Highlight
World Championship 1500m Silver, Helsinki, 1983.

1977 

NCAA Men's Outdoor Track and Field Championships

 Division-I 1500-meter title
Note: This is part 2 of a 2 part series.  Part 2 looks into Steve Scott's training during the earlier stages of his career, when his fastest times were achieved.  To read part 1 (training during the later stages of Scott's career) click here
Steve Scott is one of the greatest milers in American history. The silver medalist in the 1500 metere at the 1983 Helsinki World Championships, Scott still holds the U.S. indoor record in the 2000 meters (4:58.6-1981). He held the American outdoor mile record for more than 26 years and is also the former American indoor record holder for the mile.  
Training Diaries
In 2004, Steve Scott gave permission for his 1981-82 training logs to be published on letsrun.  View the thread here
Below, we have outlined these previously published training diaries, but also provided an anaylsis of the training.
Some Insights:
Similar to the training outlined by famous Australian coaches such as Pat Clohessy, Chris Wardlaw or Richard Telford, Scott's training was a mix of distance work and faster intense workouts, all year-round.  During winter, his training did not just consist of mileage and long runs, but also short, sharp work.

He ran twice a day, most days.  

Scott's training didn't seem to change much throughout the year.  The track sessions would ramp up a gear closer to racing season and the mileage would be reduced slightly.  

He did tempo runs all the time.  Today we chuck around the phrase 'tempo runs' all the time and most runners schedule 1-2 of them per week into their training.  Back in Scott's era it seems as though the majority of his runs would be classed as 'tempo' runs by today's definitions.  The high number of tempo runs is something also seen in the

training of Steve Cram

.

He raced a lot.  A lot more than the average athlete of today's era. His regularity in racing is similar to John Walker. Read about Walker's training

HERE

.

He was no machine, he was indeed human. His training logs has numerous days where he felt exhausted, flat, heavy, or "like shit".

He was versatile. His range extended from 800m (1:45) all the way to 10km road races.

He did hill work all the time.  Sessions on hills, long runs over hills. As the saying goes, 'he lived in the hills.'

He rested when required. His diary has rest days due to niggles or sickness. He didn't obsess over lost days.

His mileage wasn't crazy high.  It never seemed to exceed 100 miles per week. The emphasis seemed to be less mileage, but at a higher quality.

He did true interval sessions on average once weekly only.  However, he usually did a second session which consisted of some sort of speed or power type training (strides or hills for example).  By far the majority of Scott's training consisted of pretty fast paced runs of between 5 and 10-15 miles.
Scott's training logs are provided below.
RUNNER'S TRIBE PAYS OUR WRITERS & FILM MAKERS TO CREATE EXCITING & ENTERTAINING CONTENT. HELP SUPPORT THESE PROFESSIONALS AND JOIN RT PREMIUM NOW.
TO VIEW THIS CONTENT PLEASE SIGN-UP TO RUNNER'S TRIBE'S MEMBERS ONLY PREMIUM CONTENT. WE HAVE SOURCED THE WORLD'S TOP WRITERS AND FILM MAKERS TO DELIVER ANY ATHLETE, COACH, PARENT OR FAN THE ULTIMATE PORTAL FOR ATHLETICS EDUCATION, ENJOYMENT AND INSPIRATION.

$9.95 AUD Monthly ($6.59 USD)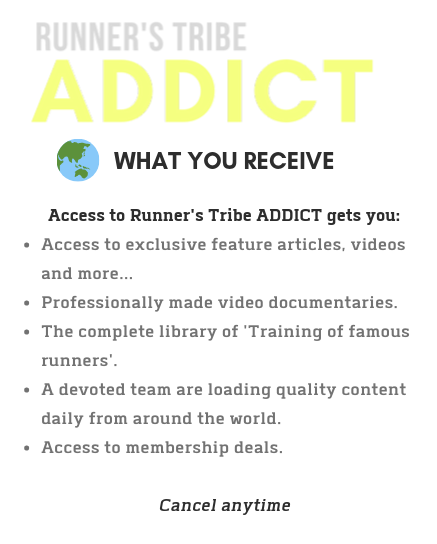 Yearly Plan (Worldwide) - BEST VALUE
$89.95 AUD Yearly ($59.56 USD)

$2.95 AUD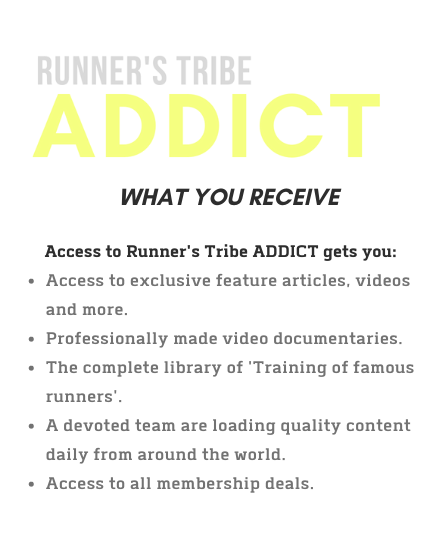 ALREADY A MEMBER? LOGIN BELOW