© 2019 Runner's Tribe, all rights reserved.
"Ask yourself: 'Can I give more?'. The answer is usually: 'Yes".  - Paul Tergat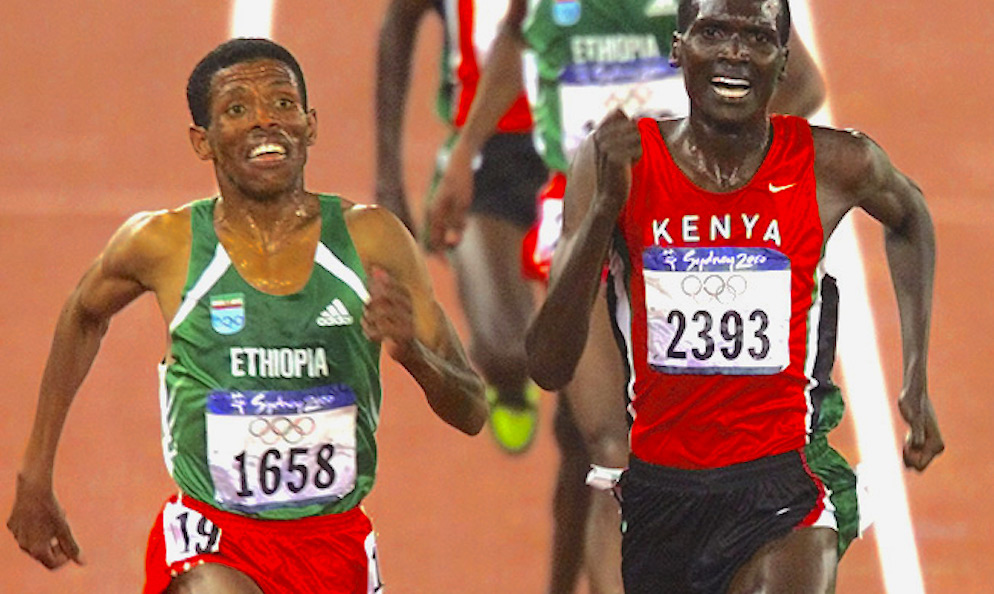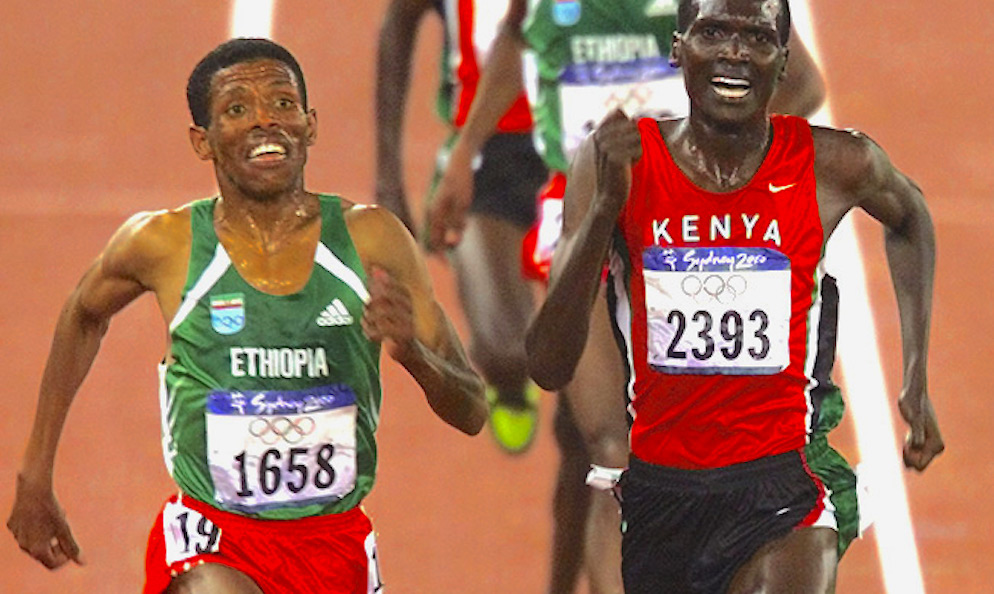 Sources:
Running to the Limit - Training Plans, Tips and Secrets. By Paul Tergat.
Train Hard, Win Easy. The Kenyan Way. By Toby Tanser.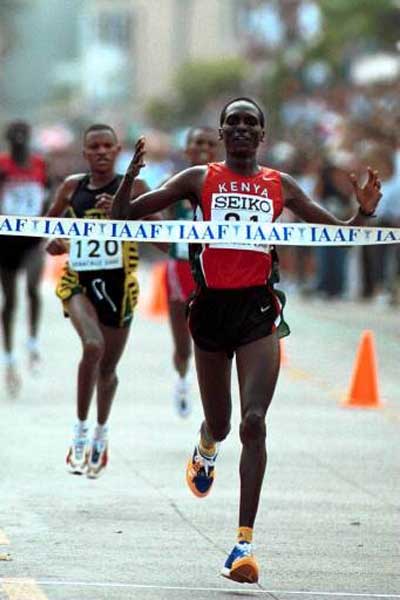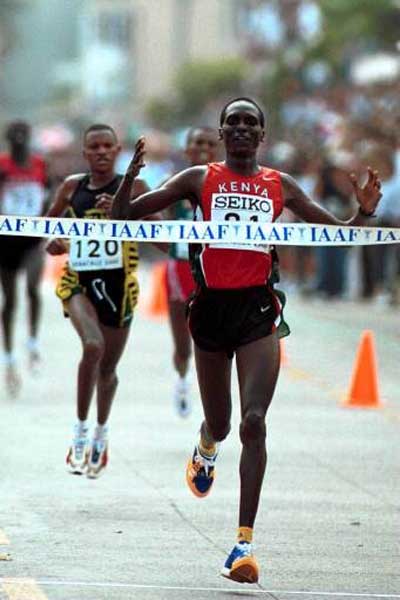 DOB:
17th June 1969, Riwo, Baringo District, Kenya.
Coach:
Personal Bests
1500m: 3:42.3
Mile: 3:58.40
3000m: 7:28.70
5000m: 12:49.87
10,000m: 26:27.85
Half Marathon: 59:17
Marathon: 2:04.55 (world record)
Highlights
World Cross Country Champion; 1995, 1996, 1997, 1998, 1999.
Olympic 10,000m silver 1996 and 2000.
World Championship 10,000 silver 1997 and 1999.
Former marathon world record holder (2:04.55).
Childhood
"My upbringing gave me a strong will, a mental aggressiveness in what I wanted to achieve"  -Paul Tergat
Born in Kenya's Rift Valley province, Tergat like many Kenyans started with very little. One of 17 children in a polygamous family, Tergat had a poor upbringing in the Kenyan countryside.
Tergat didn't enjoy running during his early childhood and teenage years, it wasn't until he joined the military as an 18 year old that the fire in his belly was ignited.
He speaks of his childhood:
"It hurt (running). And I come from an area where there had never been an international runner, and so I had no idol. When I joined the military at 18 this changed. I met people that I admired a lot and that was an exciting moment for me."  -Paul Tergat
Cross Country Master
"It's probably the toughest distance race in the world to win. World class runners from 1500m to the marathon contest it and instead of just three runners from each country, like in the Olympics or World Championships, in the senior men's race there are nine"   -Paul Tergat regarding the World Cross Country Championships
Paul Tergat won 5 straight World Cross Country Championships - from 1995 to 1999 - an out of this world achievement. Despite never winning an Olympic title, his dominance over the World Cross Country event is arguably more than enough to place him in that elite echelon of the best distance runners the world has ever seen.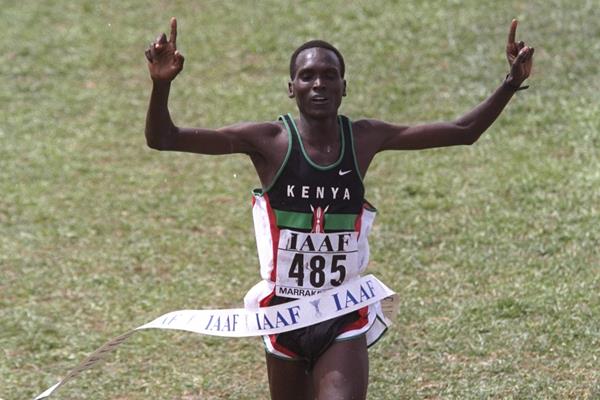 Quality Training
RUNNER'S TRIBE PAYS OUR WRITERS & FILM MAKERS TO CREATE EXCITING & ENTERTAINING CONTENT. HELP SUPPORT THESE PROFESSIONALS AND JOIN RT PREMIUM NOW.
TO VIEW THIS CONTENT PLEASE SIGN-UP TO RUNNER'S TRIBE'S MEMBERS ONLY PREMIUM CONTENT. WE HAVE SOURCED THE WORLD'S TOP WRITERS AND FILM MAKERS TO DELIVER ANY ATHLETE, COACH, PARENT OR FAN THE ULTIMATE PORTAL FOR ATHLETICS EDUCATION, ENJOYMENT AND INSPIRATION.

$9.95 AUD Monthly ($6.59 USD)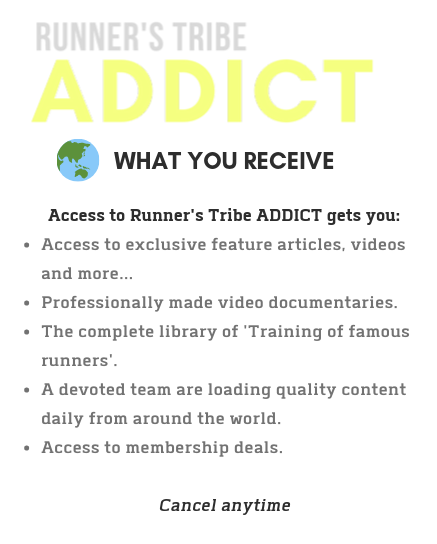 Yearly Plan (Worldwide) - BEST VALUE
$89.95 AUD Yearly ($59.56 USD)

$2.95 AUD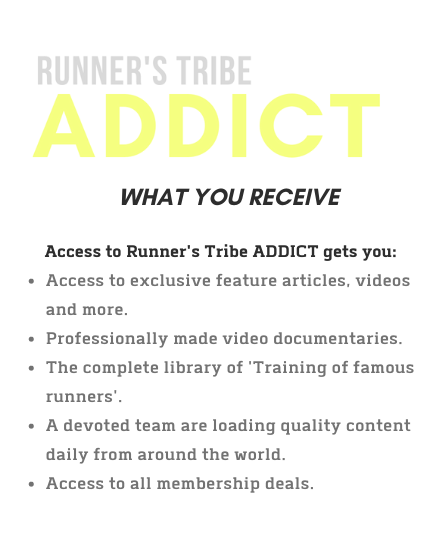 ALREADY A MEMBER? LOGIN BELOW