The Training of Steve Cram
© 2019 Runner's Tribe, all rights reserved.
"Despite what some coaches might say, the majority of past successes were built on a sound endurance background forged by most on the mud and hills of strength-building cross-country events. Bypass this as an integral part of a competitive foundation and you automatically reduce the chances of sustained success on the track from 800m up to the marathon." - Steve Cram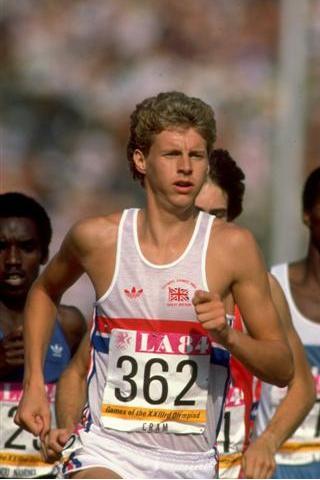 Free Sources:
- 'Steve Cram - The Making of an Athlete'. By Roger Tames.
- Official Journal of the British Milers' Club. VOLUME 3 ISSUE 15 SPRING 2003. Article by Dr Norman Poole, pages 9-13.
- DOB: 16th October 1960, Gateshead, England.
Personal Bests
- 800m: 1:42.88
- 1500m: 3:29.67
- Mile: 3:46.32
- 3000m: 7:43.10
- 5000m: 13:28.58
Highlights
- World Championship 1500m Gold, Helsinki, 1983.
- Olympic Games 1500m silver medal, 1984, Los Angeles.
- To this day (21/03/2017) ranked the third fastest over one-mile in history.
Steve Cram was born in Jarrow, Tyneside, England in 1960, with a whole lot of talent. Over a 19 day period during the European summer of 1985 Cram, nicknamed "The Jarrow Arrow", set the running world alight, clocking world records in the 1500m, 2000m and the mile. Still considered one of the best middle distance runners to ever live, Cram was honourably the first man to run under 3:30 for the 1500m. Cram's championship highlights include winning 1500 metres gold at the 1983 World Championships, winning three Commonwealth Games gold medals, two European Championship gold medals and silver at the 1984 Olympic Games 1500m.
Here we dive into the training of this great athlete.
Starting Young
Cram started training young. At 10 years of age he was training consistently. By 15 he was training once per day, 7 days a week - under the tutelage of Jimmy Hedley. During these early years Hedley made sure Cram's body was adapting to run on all types of surfaces, and the main emphasis was having fun. During these junior days Cram did lots of fartlek training, cross country racing and orienteering.
Notably, Cram was not the best junior going round the UK. But his competitive spirit was undeniable and was being nurtured and encouraged.
Hedley believed in using races as training sessions, and to help build a competitive edge. Cram therefore raced a lot during his junior years.
Periodisation - 5 Stages
Every year, even as a junior, had one main target race – being whatever major championship was on the horizon. For Cram there were 5 stages of periodisation.
Stage 1 (Endurance) - 22 weeks approx.
This period lasted for approximately 22 weeks during Autumn/Winter. It involved a high volume of aerobic running. Interestingly, not one track session was ever completed during this 22 week period.
Cram would build up slowly to an average weekly mileage of approximately 80.
A typical week during this period is outlined below:
RUNNER'S TRIBE PAYS OUR WRITERS & FILM MAKERS TO CREATE EXCITING & ENTERTAINING CONTENT. HELP SUPPORT THESE PROFESSIONALS AND JOIN RT PREMIUM NOW.
TO VIEW THIS CONTENT PLEASE SIGN-UP TO RUNNER'S TRIBE'S MEMBERS ONLY PREMIUM CONTENT. WE HAVE SOURCED THE WORLD'S TOP WRITERS AND FILM MAKERS TO DELIVER ANY ATHLETE, COACH, PARENT OR FAN THE ULTIMATE PORTAL FOR ATHLETICS EDUCATION, ENJOYMENT AND INSPIRATION.

$9.95 AUD Monthly ($6.59 USD)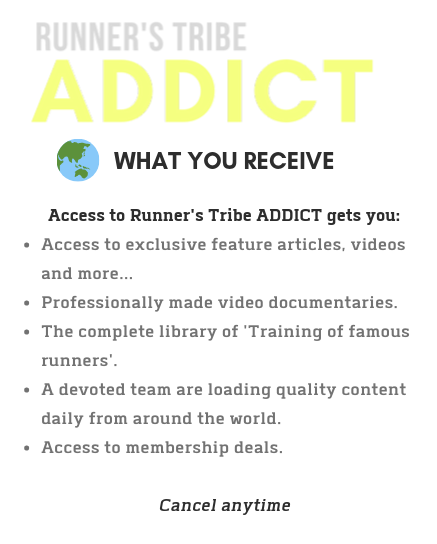 Yearly Plan (Worldwide) - BEST VALUE
$89.95 AUD Yearly ($59.56 USD)

$2.95 AUD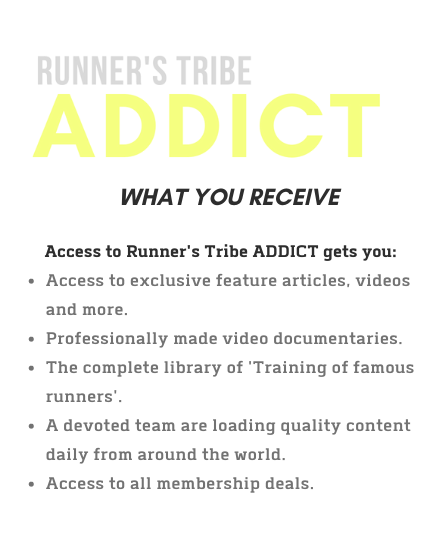 ALREADY A MEMBER? LOGIN BELOW