"My life is totally different because of those three one-hundredths of a second that meant the difference between a Gold and Silver Medal."  – Dave Wottle
© 2018 Runner's Tribe, all rights reserved.
Dave Wottle's 1972 Munich Olympics 800m gold medal race video is a sight to behold.  So much so that it has been going viral around the web for a few years now, if you haven't viewed then permission granted to pause this enthralling read, view, then maybe return (race video below).
Wottle stole victory on that amazing day by 0.03 seconds in a time of 1:45.9. Fascinatingly, Wottle wasn't even at full fitness, his mileage had been way down in the lead-up, hampered by an injury between the USA Olympic trials and the Olympics themselves.
However, injury wasn't going to get in the way of Wottle that year. In 1972 Wottle was the man over 800m, adding a world record to his resume with a 1:44.3 at the AAU Championships.  But Wottle was an NCAA superstar as well as a global one.  Racing for Bowling Green University, also in 1972, that amazing year, he won an NCAA 1500m title; he took the mile title the following year.
Runner's Tribe took a look back over the training of this come from behind Olympic champion.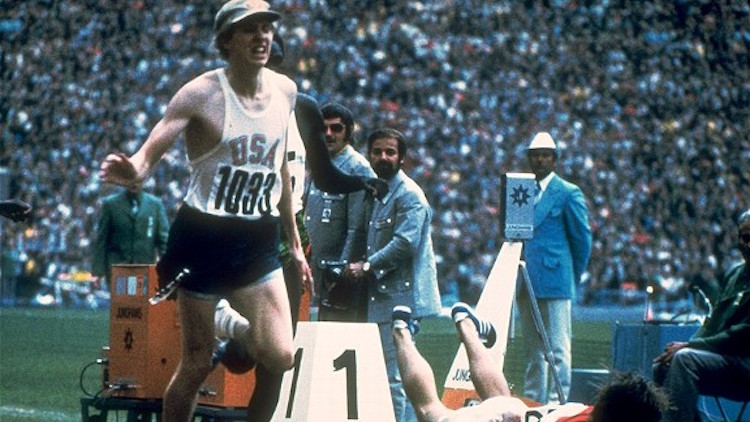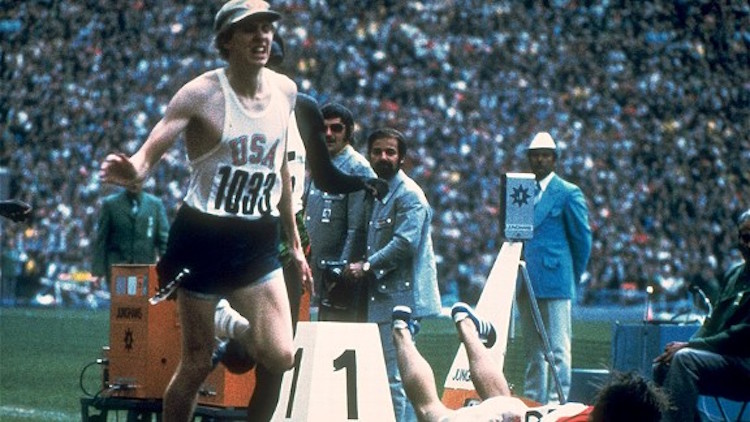 Free Sources
Marathon and Distance Runner (Magazine) April 1986 – p.41
Personal Bests
800m: 1:44.3

1500m: 3:36.2 (Set in 1973 beating Steve Prefontaine at the Hayward Field Restoration Meet)

Mile:  3:53.3

2 miles: 8:40.01
Highlights
Olympic 800m Gold, Munich 1972.

800m World Record 1972, 1:44.30.

Two NCAA outdoor titles.

DOB: 7

th

August 1950, Ohio, United States.
The Miler!!
"I never trained for the 800 meters, always for the mile" – Dave Wottle
Even after Olympic 800m victory, Wottle has always maintained that his abilities lay more in 1500m running than the 800m. Despite being blessed with some obvious raw pace, Wottle always felt that his speed was his Achilles heel.
So strong was this belief that at the 1972 USA Olympic trials Wottle entered the 800m because it happened to fall on the same day as a speed workout, so his coach advised him to race the 800m instead.  When he made the final and won, they started viewing the 800m under new light.
"I also felt insecure in the 800 meters as I was up against runners moving up from the 400 meters who had much better leg speed."  – Dave Wottle

Video – 1972 800 m Olympic Final – Follow the White Hat
Mile PB and Steve Prefontaine
"Hey why don't you come up to Eugene and we'll go for the mile record. I'll bring you through in 2:56 and then each man for himself on the last lap."  –  Steve Prefontaine
'Great. Good idea.' – Dave Wottle
In 1973, when Steve Prefontanie invited you to a race, it wasn't something any ambitious runner could possibly turn down. Such was the case in 1973 when 'Pre' invited Wottle to Eugene to have a crack at the mile world record.
And have a crack they did. 'Pre' took the pace until the final 200m when Wottle just scraped home winning and setting a new personal best mark of 3:53.30 (to Pre's 3:54.60).
"Prefontaine brought me through in 2:56 flat – just what he said he would. I took the lead with about 180 meters to go". – Dave Wottle
Base Training Specifics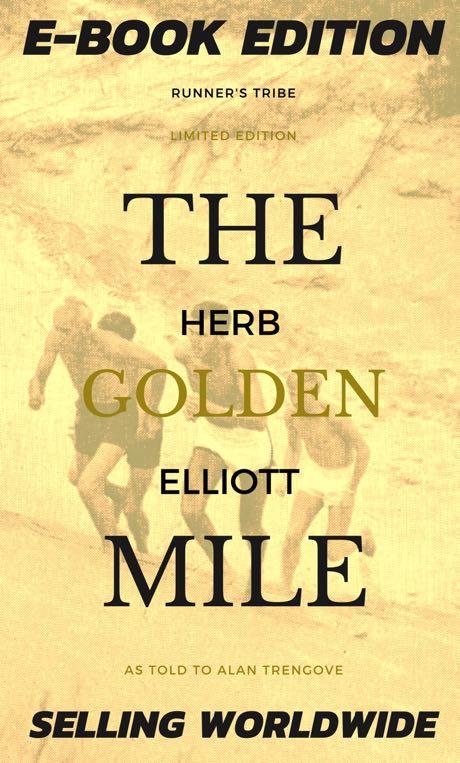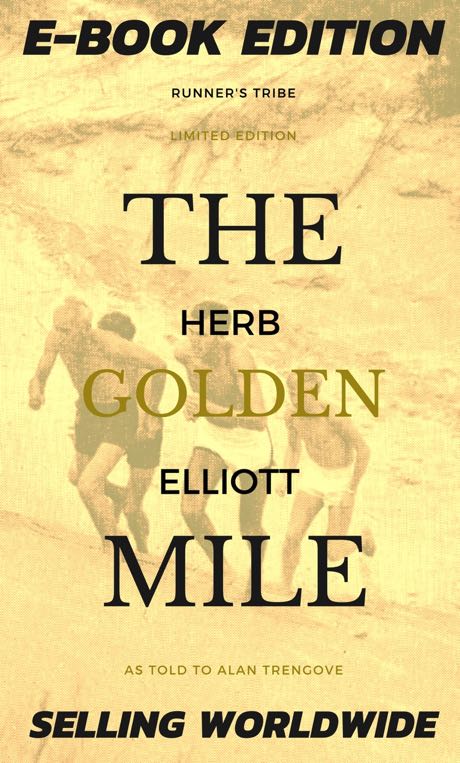 "It was at college I met my coach Mel Brodt and I was under him at the Olympics in Munich. He used the moderated marathon system that Snell used and he is a very good coach, very intelligent about track." – Dave Wottle
70-80 miles per week (110-130km) seemed to be Wottle's 'sweet spot' in terms of mileage for the majority of the year.
Wottle's coach, Mel Brodt, used a modified Lydiard system that rotated hard days and easy days in the following order:
Medium – Hard – Medium – Hard – Easy – Easy (or race).
It is also interesting to note that despite a mild drop off in mileage Wottle has stated that his training "rarely varies during the season."
A typical week of training is outlined below:
"70 or 80 miles per week was fairly typical throughout cross country season and a bit less during track." – Dave Wottle
Monday: Distance repetitions of 880 yards to two miles.   "I didn't like the long cross country 2-mile repeats, but mile repeats were okay."  The recovery periods were always short.

Tuesday: Speed workout, typically 400m type repetitions.

Wednesday: Race pace workout. "we will do various things from 330s to 660s."

Thursday: Fartlek.  "Thursday we start to slacken off"

Friday: Easy, recovery. "Friday we slacken off"

Saturday: Cross country race usually or a similar training equivalent.  "Saturday – we race"

Sunday: Long run.
"I tended to enjoy the Tuesday and Wednesday sessions. I knew the long intervals were necessary but didn't enjoy them as much." – Dave Wottle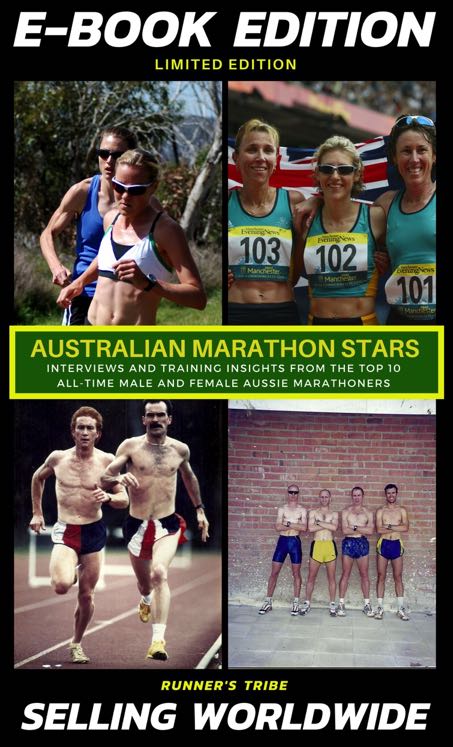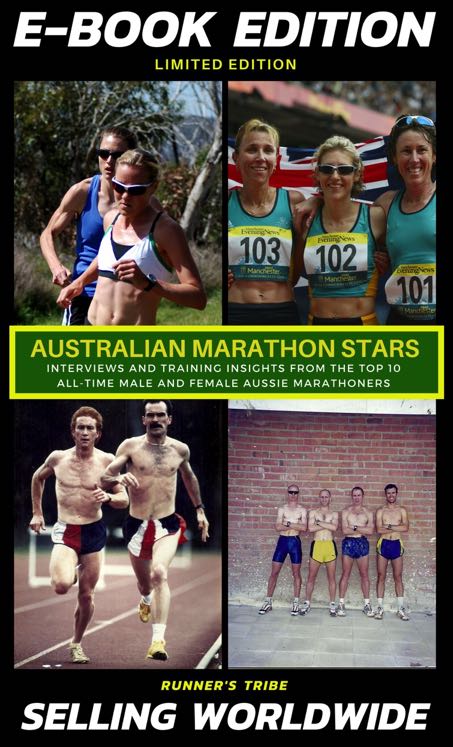 2 month forced Olympic Taper
"Prior to the Games I only was able to get my mileage up to 13 to 15 miles per week. I normally would have been running 70 to 75 miles per week." – Dave Wottle
An intriguing fact about Wottle's Olympic vitory is that Wottle injured himself between the Olympic trials and the Olympics themselves (2 months apart). He had two weeks off then resumed limited training.
Mentally, this affected Wottle, he wasn't able to train as he normally would, and is the reason as to why his first lap in the Olympic final was so slow.
"So, I was down mentally going into the race. That was a tough time to have done so well at the Olympic Trials and then to get injured and be unable to train the way I needed to. Plus the Olympics were almost two months after the trials which is too long to remain in peak form, even if uninjured." – Dave Wottle
The Racer
"I never ran for times, just for places, so I didn't run to break a record." – Dave Wottle
Amazingly, Wottle didn't actually know what the 800m world record mark was, prior to him breaking it. The record was a secondary bonus, with the primary goal being to win.
Wottle raced, and raced a lot.  Similar to the training of John Walker, and Steve Scott.  It is reported that Wottle raced three times on Saturdays during his college career, a mile, half mile and a relay.  
"I was running for place and the record came about because Jim Ryun ran that fast third 200 meters and I followed him. It gave me a lot of confidence for Munich since I came in with the fastest time in the world."  – Dave Wottle
Free Sources
Marathon and Distance Runner (Magazine) April 1986 – p.41