During the early nineties, Queenslander Simon Doyle was a serious player at a global level over 1500m. Doyle that year won three Grand Prix races and finished 4th at the Commonwealth Games in Auckland. In 1991, Doyle finished 12th at the World Athletics Championships final in Tokyo.
It was also in 1991, that Doyle set a new Australian 1500m (3:31.96) and one-mile (3:49.91) records, in Stockholm on July 3 then Oslo on July 6. Doyle's Mile record has only been bettered once since, by the one and only Craig Mottram, when Buster clocked 3:48.98 in 2005, also in Oslo.  
Doyle's 1500m record was to stand for 19 years; it took the prodigious talent of one Ryan Gregson, to displace him from the top of the leader board.
Despite never winning a major championship medal, Doyle was a major force in Australia, winning the 800/1500m double at the 1991 Australian Championships – an achievement that has only been equalled once since (Jeff Riseley in 2015).
We took a look back at Doyle's training with example weeks of training provided for each of his main three training phases.
From: Queensland

D.O.B: 9

th

November 1966
Personal Bests
800m: 1:45.38

1000m: 2:18.22

1500m: 3:31.96

Mile: 3:49.91
---
Build Up Phase (April 1991)
A typical week of training during Doyle's build-up phase is outlined below:
Sunday
Long. 15 miles relaxed plus a 30 minute swim.
Monday
Recovery run of 5-8 miles.
Tuesday
5 miles warm-up jog. Then 5 x 1km trails, strong in 2:30 to 3:00.
RUNNER'S TRIBE PAYS OUR WRITERS & FILM MAKERS TO CREATE EXCITING & ENTERTAINING CONTENT. HELP SUPPORT THESE PROFESSIONALS AND JOIN RT PREMIUM NOW.
TO VIEW THIS CONTENT PLEASE SIGN-UP TO RUNNER'S TRIBE'S MEMBERS ONLY PREMIUM CONTENT. WE HAVE SOURCED THE WORLD'S TOP WRITERS AND FILM MAKERS TO DELIVER ANY ATHLETE, COACH, PARENT OR FAN THE ULTIMATE PORTAL FOR ATHLETICS EDUCATION, ENJOYMENT AND INSPIRATION.
$9.95 AUD Monthly ($6.59 USD)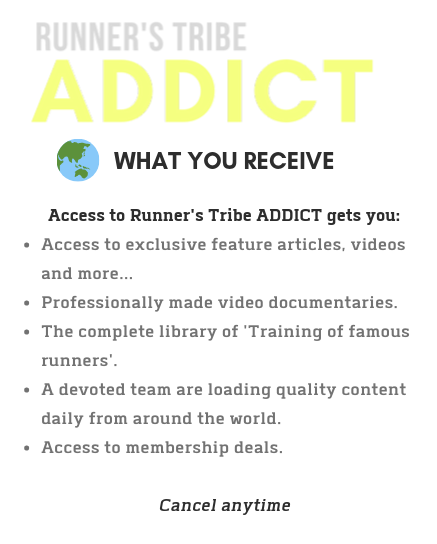 Yearly Plan (Worldwide) - BEST VALUE
$89.95 AUD Yearly ($59.56 USD)

$2.95 AUD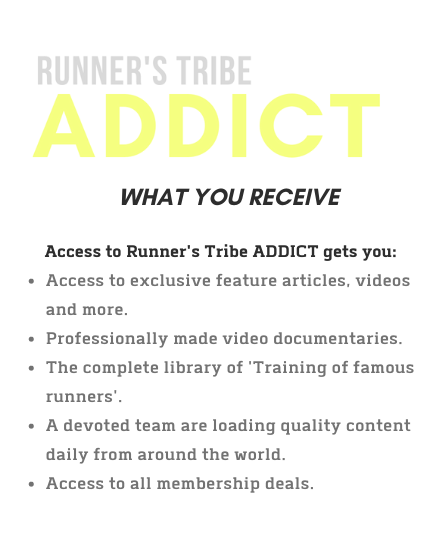 ALREADY A MEMBER? LOGIN BELOW