Written by Grace Kalac – Runner's Tribe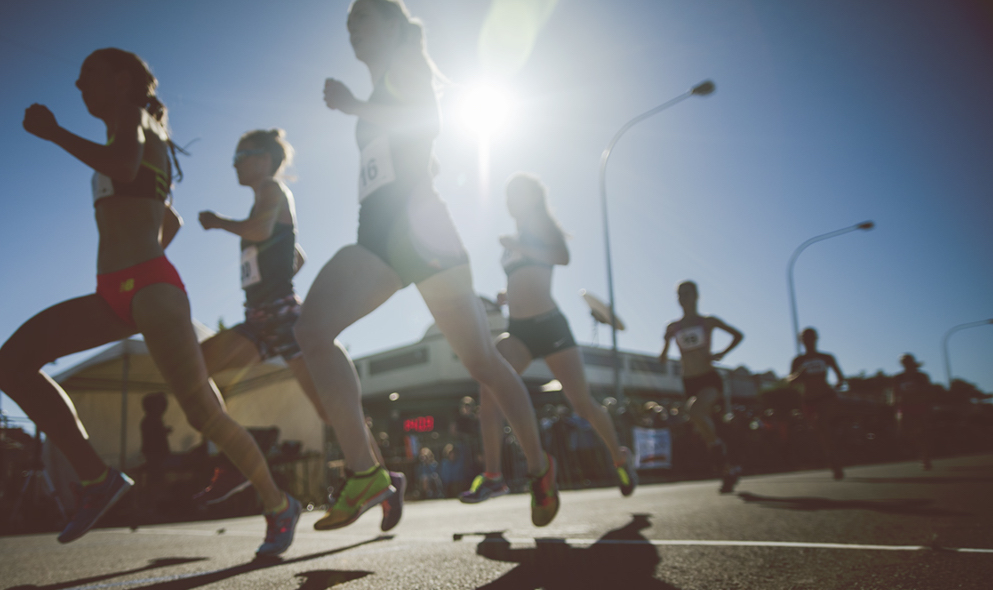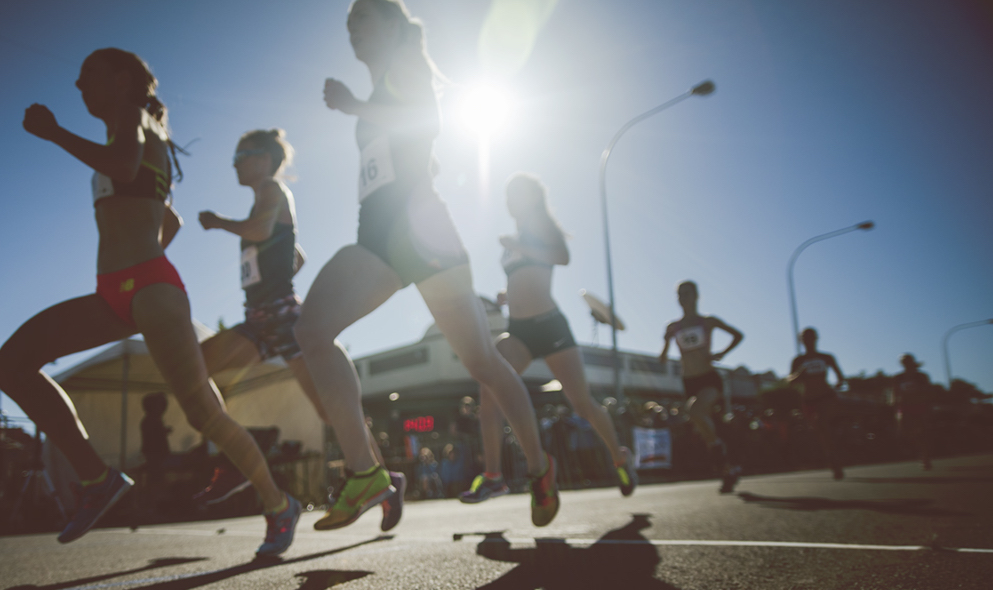 The Leonora Golden Gift, Australia's richest outback mile, returns in 2018 bigger than ever. Each year, the event draws middle distance stars from all over Australia to Leonora, a regional mining town in Western Australia. National champions, junior sensations, and Australian representatives alike take to the bitumen in the hopes to claim line honours.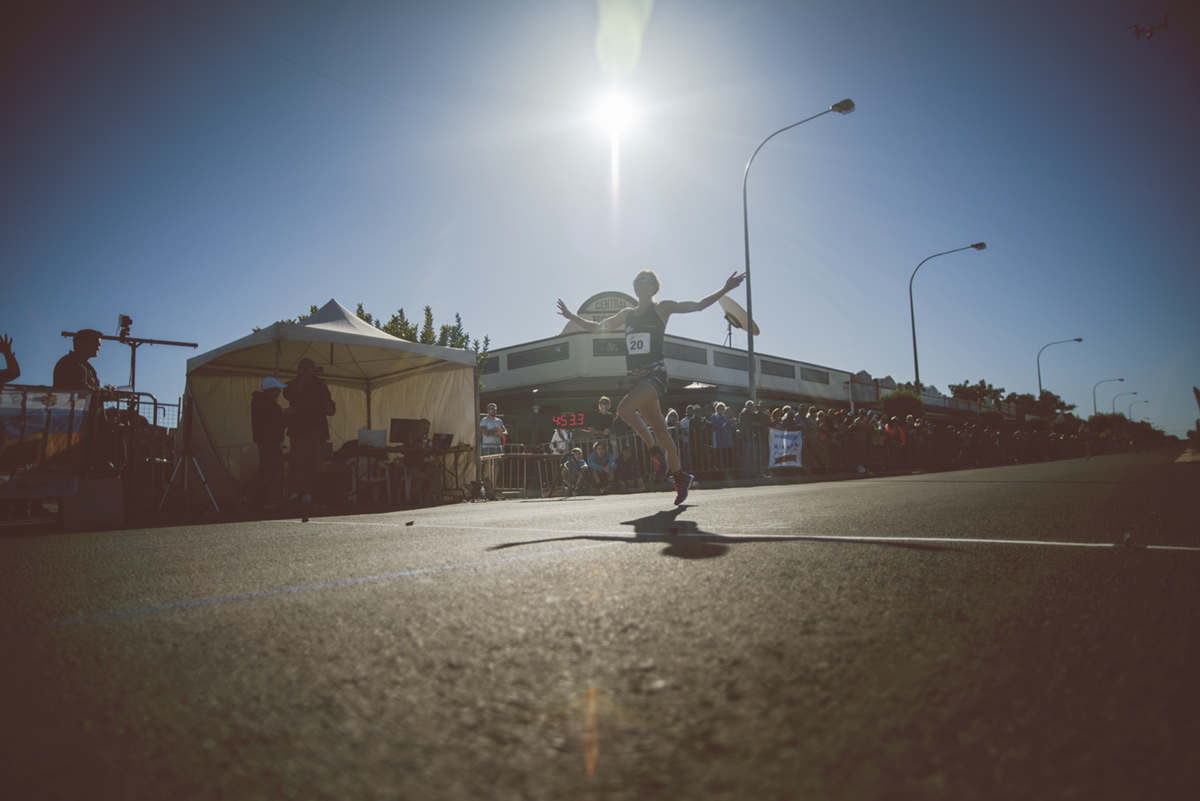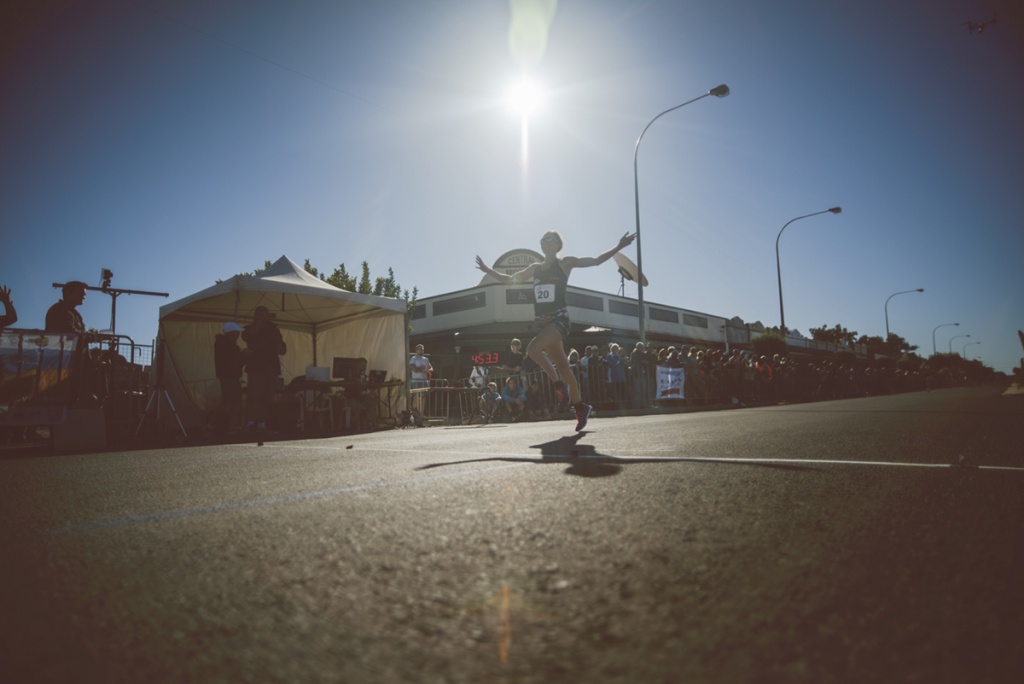 Held on the Western Australia Day long weekend (June 2-4), the 16th edition of the community carnival offers road racing of all distances, horse racing, fireworks and more.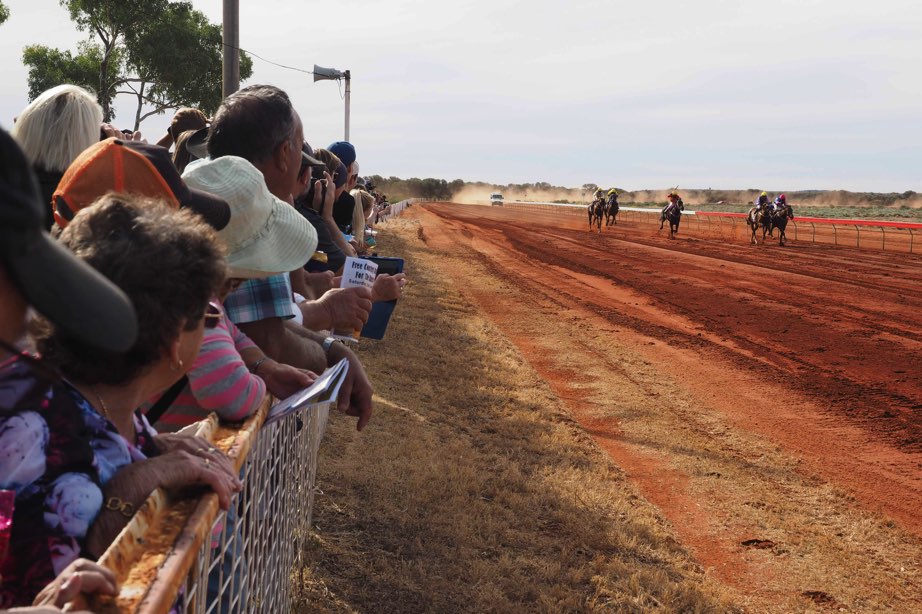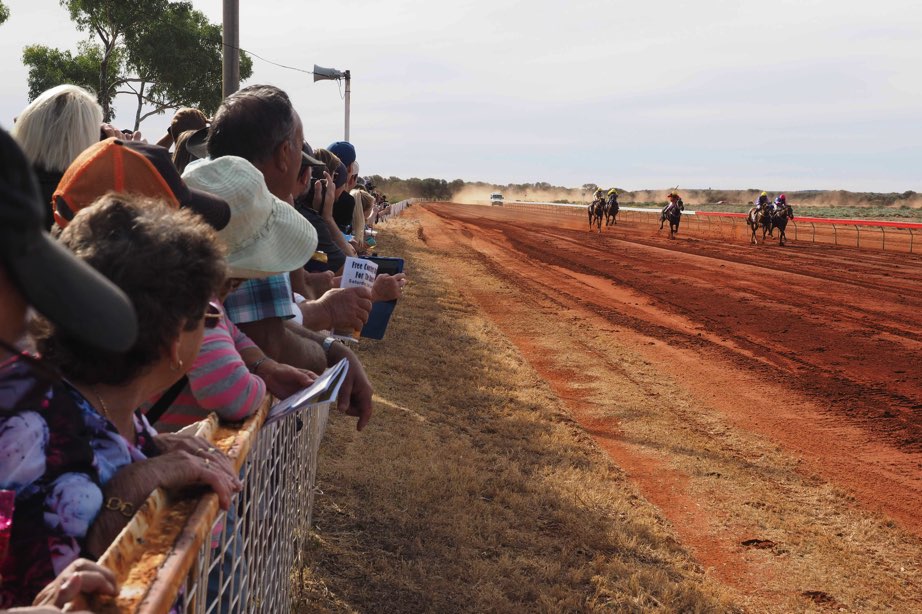 The showcase events on June 3, the men's and women's road miles, will feature an array of Australia's finest middle distance runners. With a whopping $6000 up for grabs for a first place finish, and prize money all the way down to eighth spot, both races are set to be a fierce contest.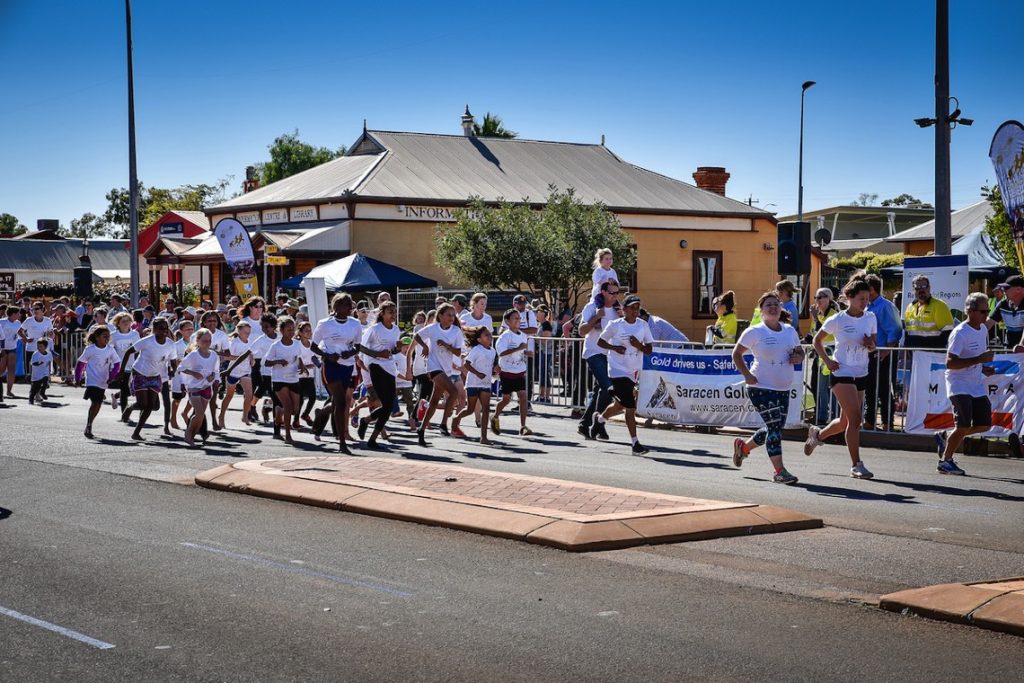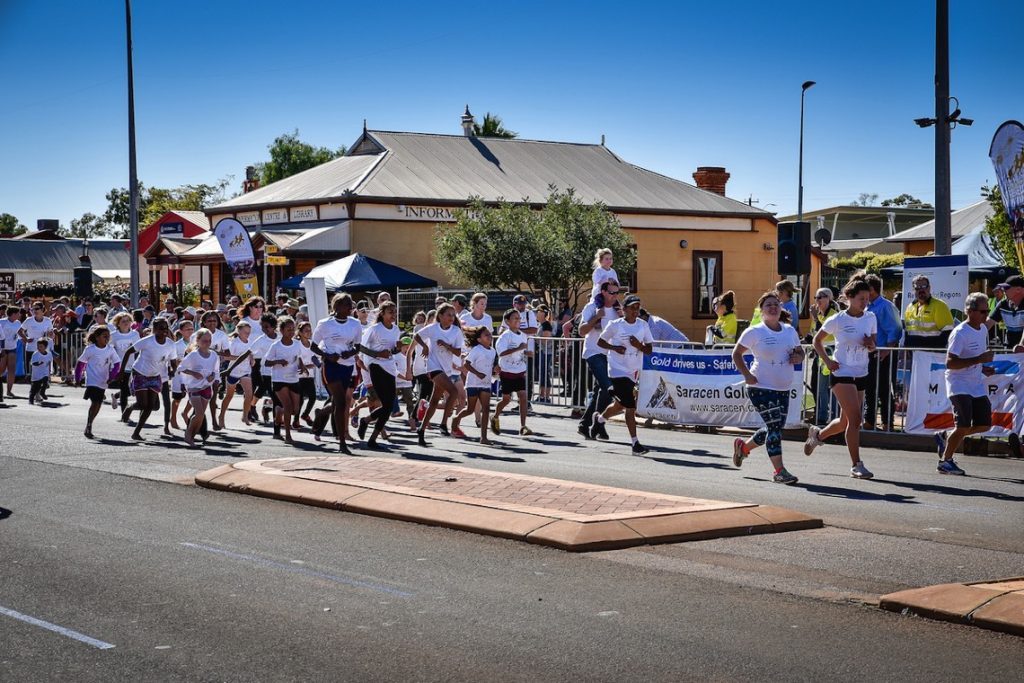 We take a look at a few of the athlete's headlining this year's start lists.


Men's Elite Mile Field:
James Nipperess – 2018 Commonwealth Games Australian representative
Matthew Ramsden
Jordan Gusman
Chris Dale
Alain Dutton
Luke Graves
Ben Chamberlin
Jake Mason
Steve Knuckey
Nathan Scott
MJ van Rensburg
James Hansen
Matthew Ramsden: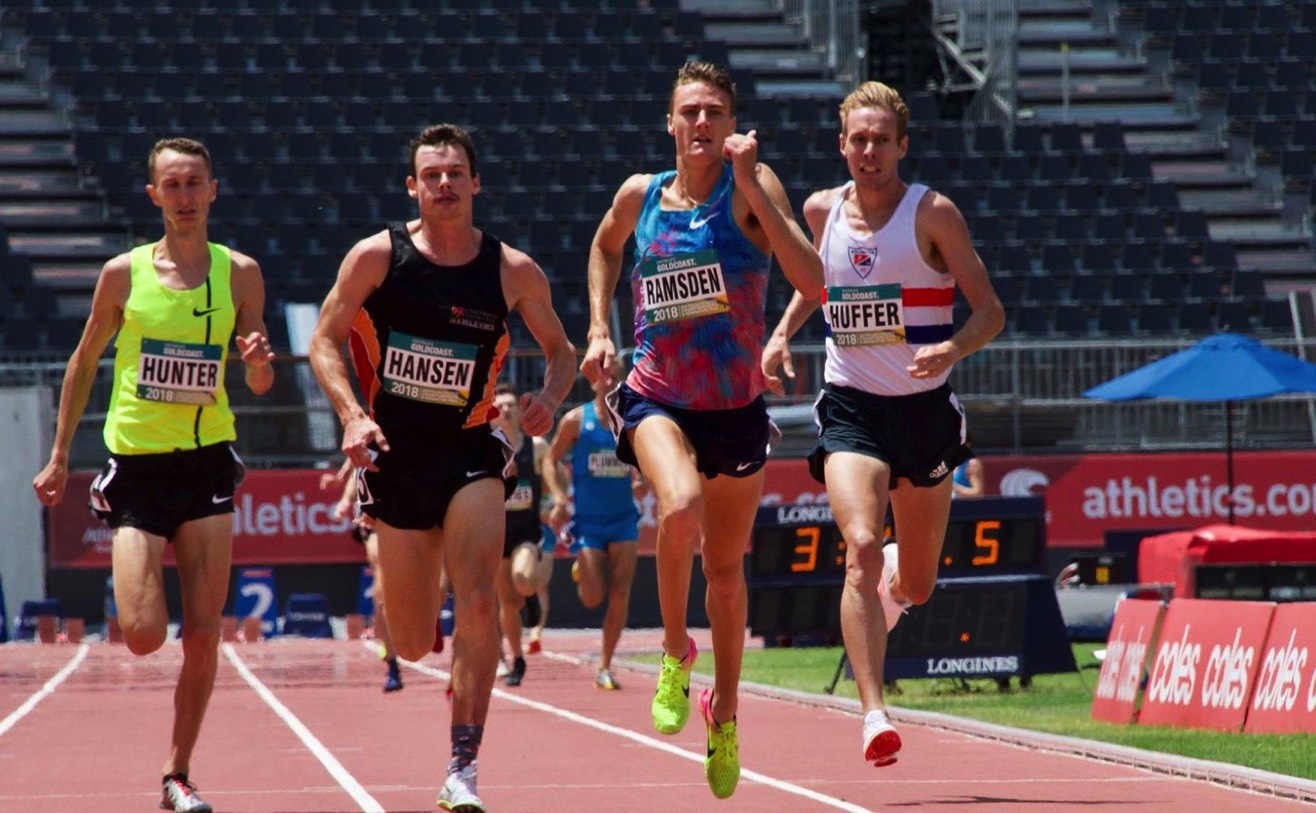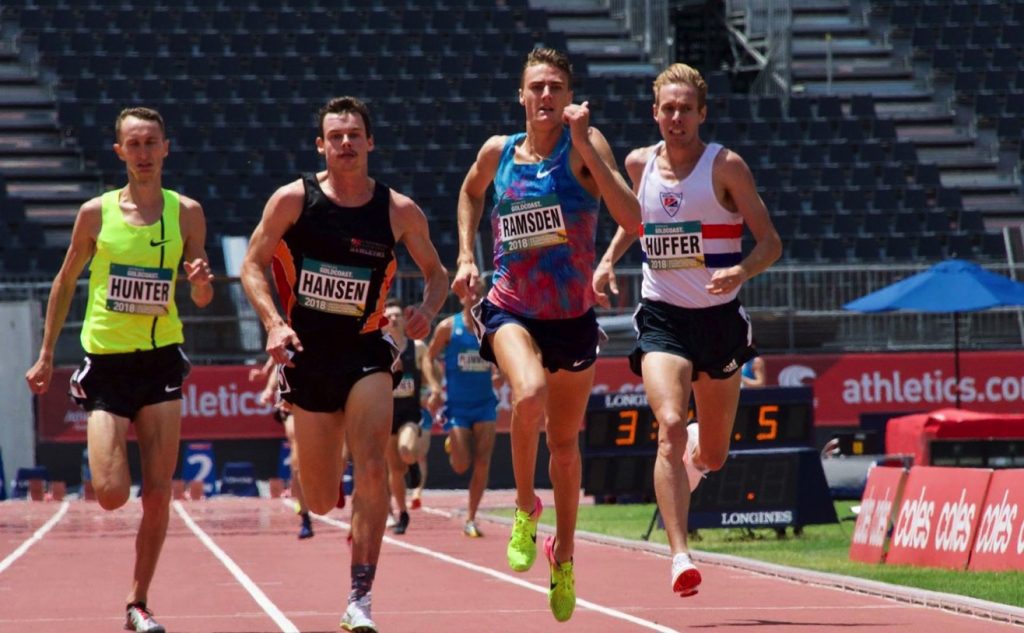 Young gun Matthew Ramsden is ready to make an impact at this year's Leonora Golden Gift. A member of the sub-four-minute mile club, the Perth local has had an abundance of race experience both within Australia and internationally. The Melbourne Track Club athlete has spent his last few months training back home in Perth before he heads to Europe after Leonora. Ramsden, known for his confidence in attacking races and his fast finish, will be one to look out for at the Golden Gift.
Jordan Gusman: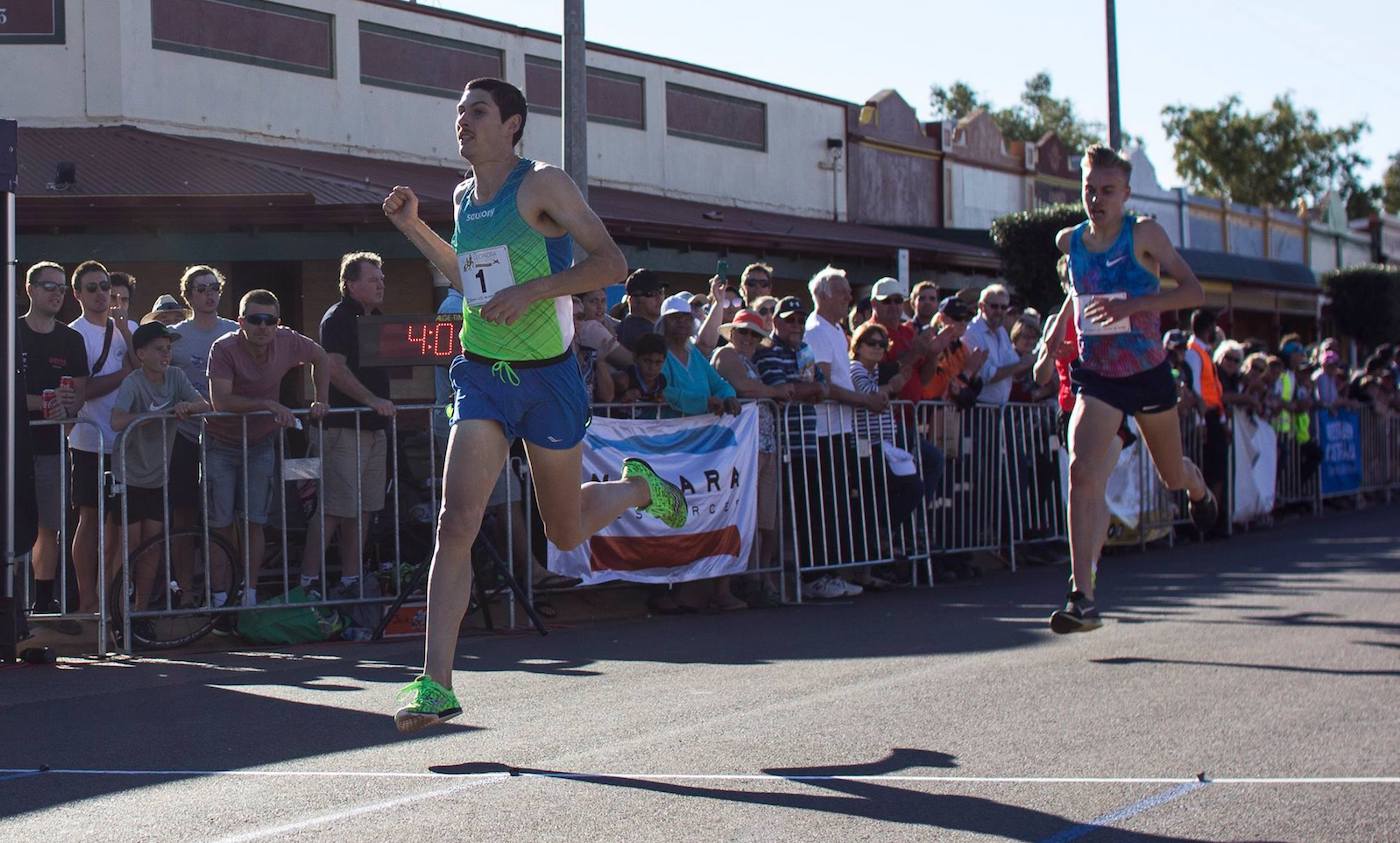 Defending champion Jordan Gusman will toe the Leonora Golden Gift start line this year for the fourth time. After being crowned champion last year in a swift 4:03.21, the middle distance specialist will be hoping for a repeat performance. Gusman, who holds a lifetime mile best of 3:57.29, is in sizzling form. Earlier this month at Payton Jordan, he ran a tactical 3:43.19 1500m to win Section 2. Less than one hour later, he clocked a 13 second personal best of 13:35.76 in the 5000m. Gusman will be sure to take to the start line with confidence following these recent performances.
James Hansen: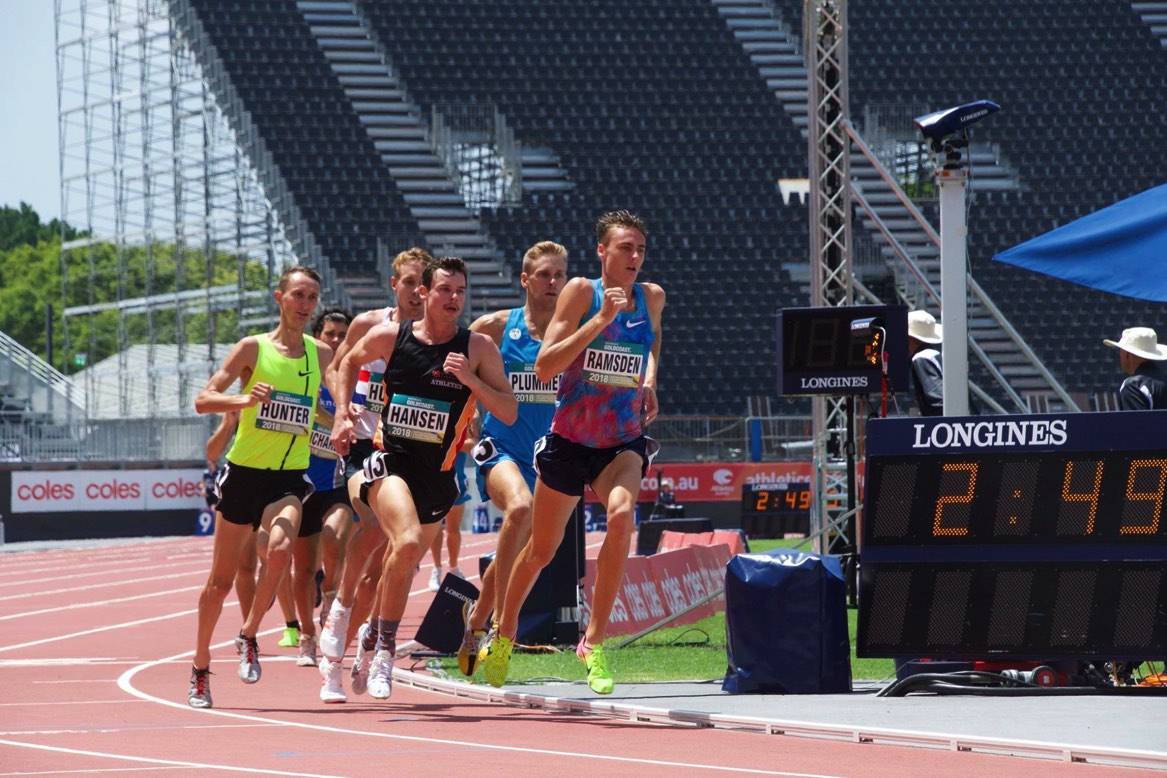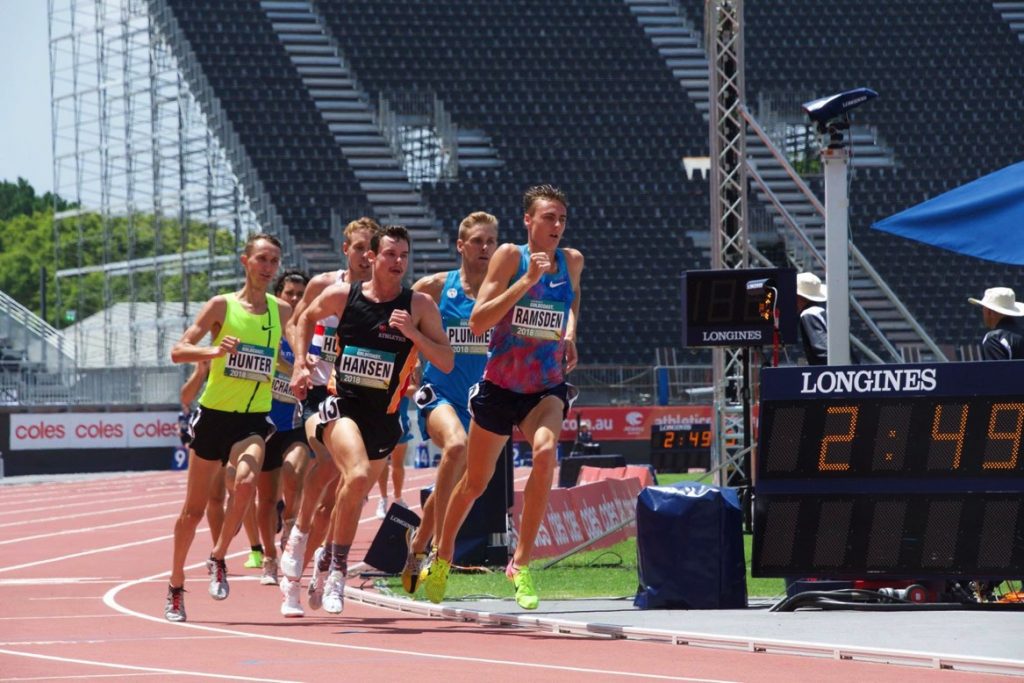 James Hansen returns to Leonora hungry for more after a seventh place finish in 2017. He showcased his stellar form in the 2017/2018 track and field season, lowering his 1500m personal best to 3:38.90 in March. This year marks his fourth Leonora appearance. Hansen has proved his endurance over recent cross country races, while also running sub-1:50 in the 800m earlier this year. Following months of consistent training, he positions himself well heading into the Leonora Golden Gift.
Women's Elite Mile Field:
Madeline Hills – 2018 Commonwealth Games Australian representative
Melissa Duncan
Paige Campbell
Holly Campbell
Bernadette Williams
Lillian Price
Abigail Rose
Chloe Tighe
Bri Ilarda
Jaz Long
Jasmine Pugh
Madeline Hills: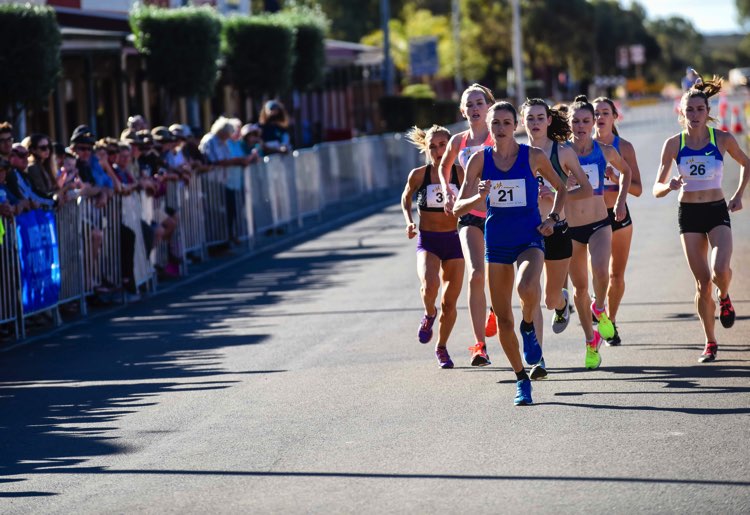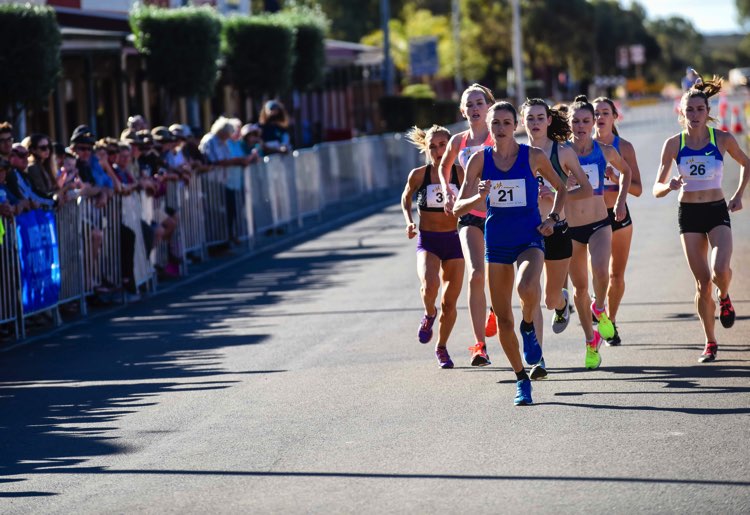 Madeline Hills is no stranger to the Leonora Golden Gift. The 2017 winner, who clocked an impressed 4:41.22, is well practiced on this road course. While she favours the longer events at major championships, including the 5000m and 10,000m, Hills' speed is not to be underestimated. Can she snag two wins in two years? A decorated athlete, Hills brings experience and racing class to the field, and will be one to watch.
Melissa Duncan: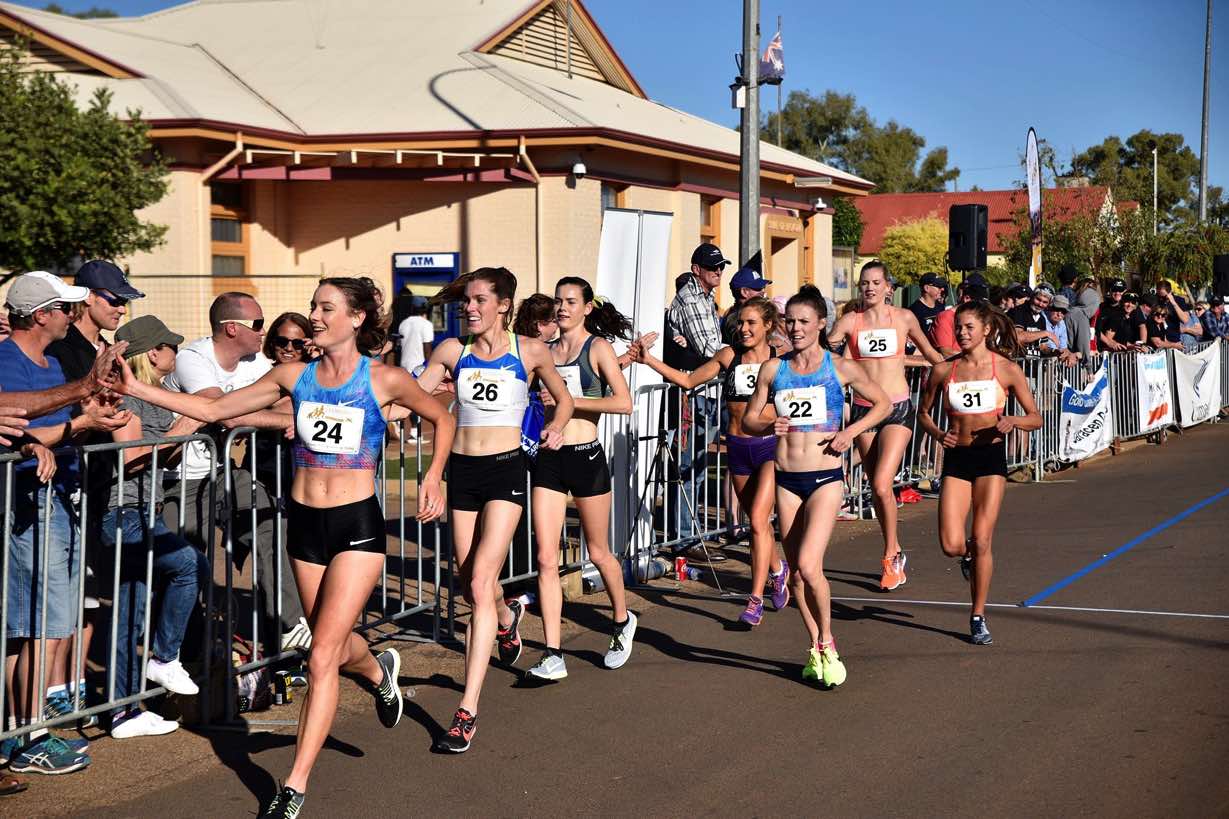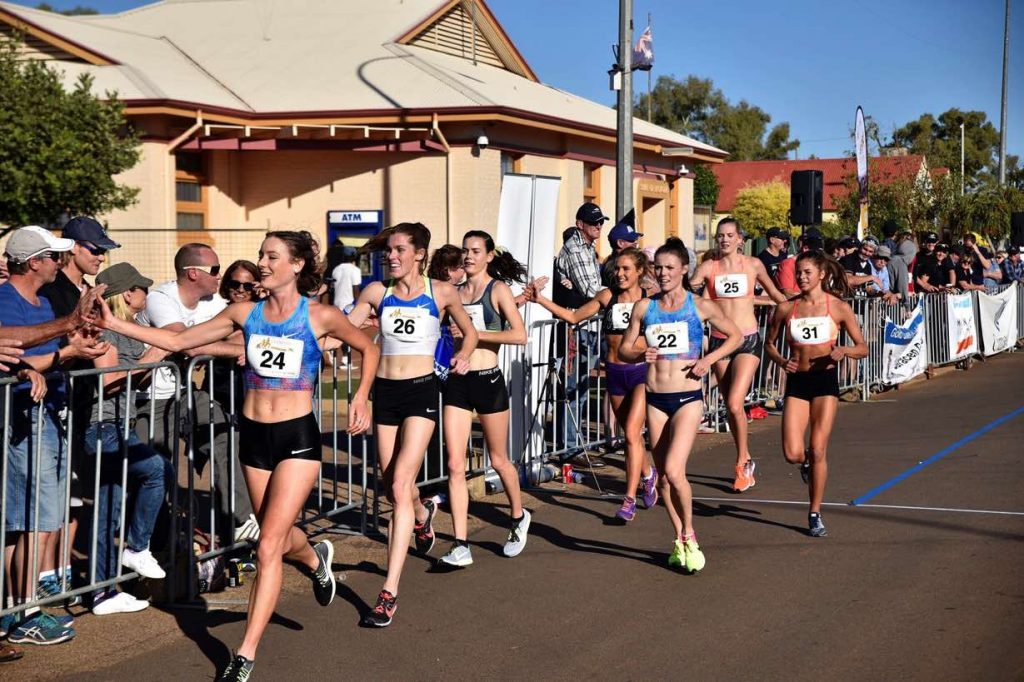 Following a nasty period of injury in 2016, Melissa Duncan is back, and in form. The 2014 Leonora Golden Gift winner returned to Western Australia last year, but was still in the early phases of her comeback, and finished fifth. One year of rebuilding later and Duncan is more determined than ever. A win late last year in the 5km Noosa Bolt against an impressive field proves her fitness is there. Coupled with her renowned finishing speed, Duncan has what it takes to make it to the top of the podium.
Bri Ilarda: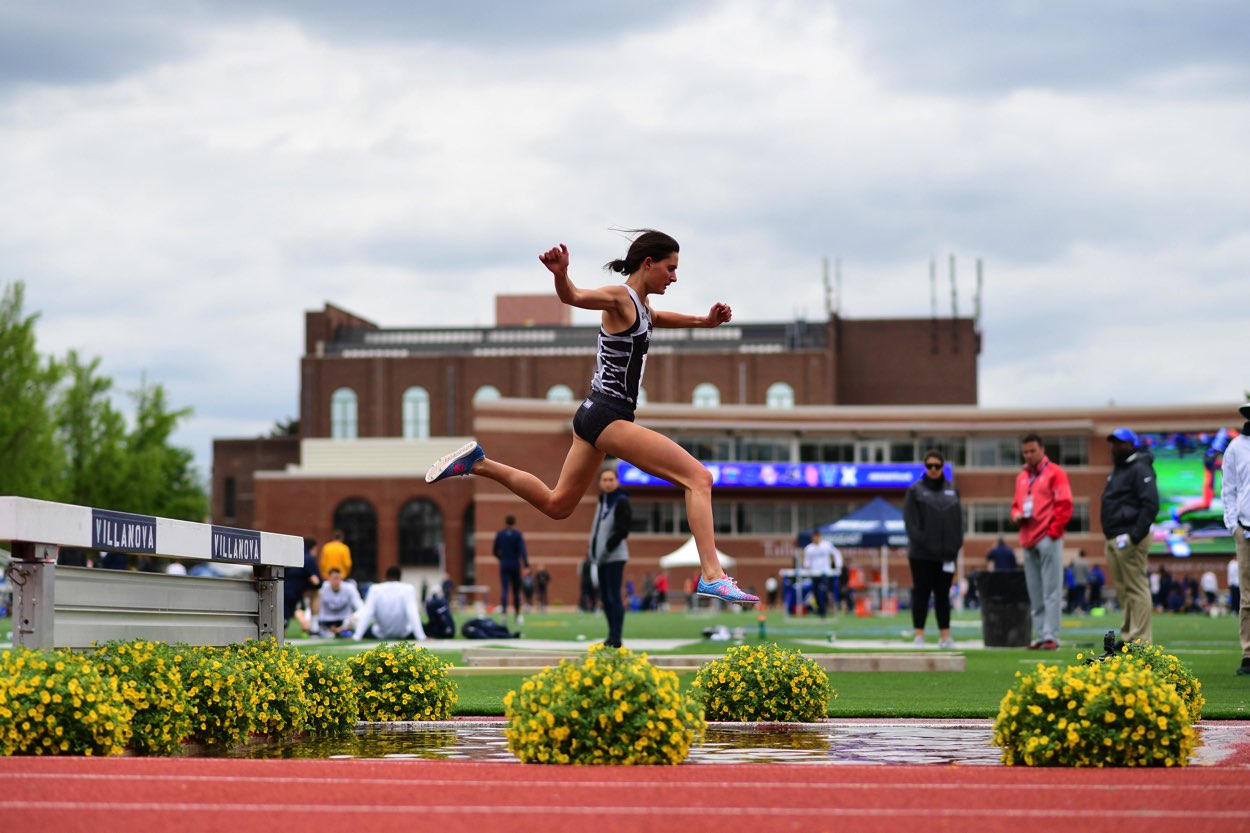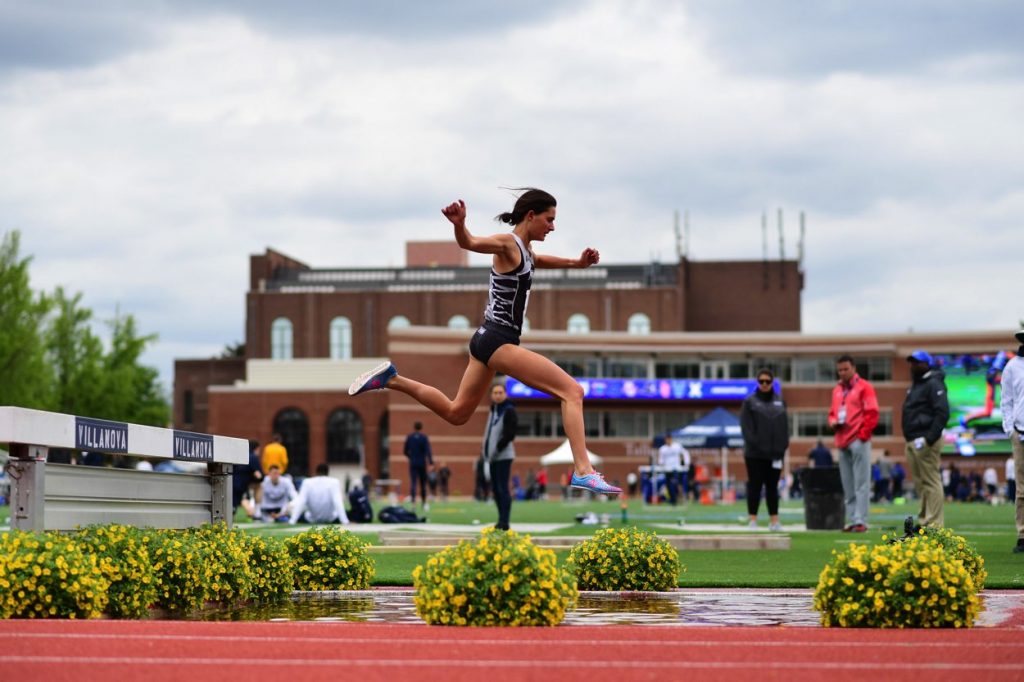 Twenty-two year old Bri Ilarda is another headliner for the women's event. The current Providence College student, who grew up in Perth, will be back in her home state for the Golden Gift during the college mid-year break. Ilarda boasts a mile personal best of 4:43.25, which will make her competitive in the field. Years of racing in the United States will play in her favour as she takes to the bitumen next month.
How to watch:
This year's race will be live streamed on the Runner's Tribe Facebook page: https://www.facebook.com/runnerstribe/
Heats: Saturday June 2
6pm Elite Mile – Women's Heats
6.10pm Elite Mile – Men's Heats
Finals: Sunday June 3
12.05pm 600m – Open/Elite Women's Final 1st $1000 2nd $550 3rd $300 | Local 1st $200 2nd $100 3rd $50
12.15pm 600m – Open/Elite Men's Final 1st $1000 2nd $550 3rd $300 | Local 1st $200 2nd $100 3rd $50
2.15pm 120m – Open Women's Final  1st $1250 2nd $500 3rd $300 4th $200 | Local 1st $250 2nd $150 3rd $75 4th $25
2.25pm 120m – Open Men's Final  1st $1250 2nd $500 3rd $300 4th $200 | Local 1st $250 2nd $150 3rd $75 4th $25

2.45pm ELITE MILE – Women's Final 1st $6000 2nd $4000 3rd $2000 4th $1500 5th $1000 6th $750 7th $500 8th $250

3pm ELITE MILE – Men's Final1st $6000 2nd $4000 3rd $2000 4th $1500 5th $1000 6th $750 7th $500 8th $250
Live stream on Facebook: https://www.facebook.com/runnerstribe/
Race Program is available here: http://www.leonoragoldengift.com/programme/
Major Sponsors