A column by Grace Kalac – Runner's Tribe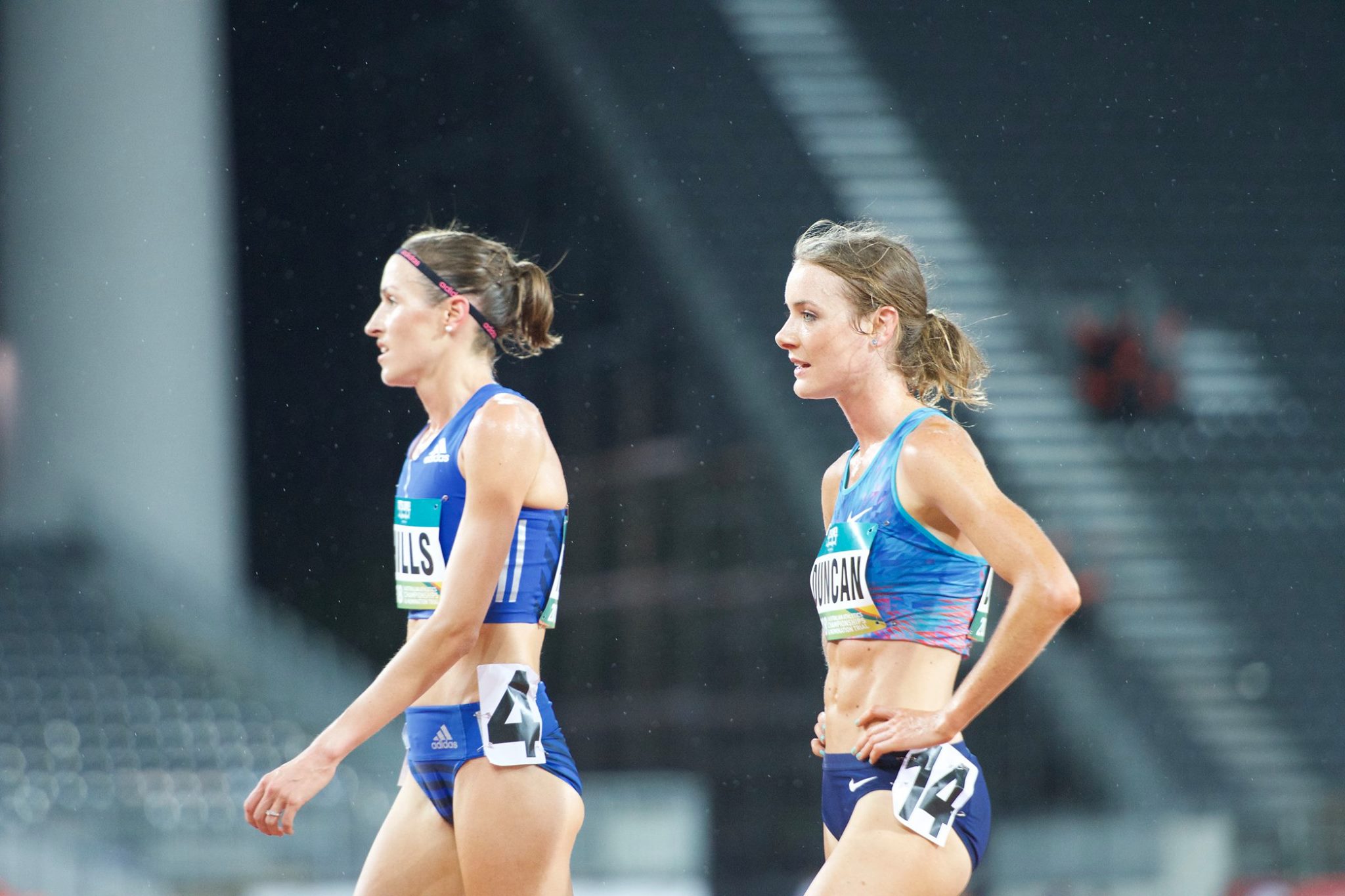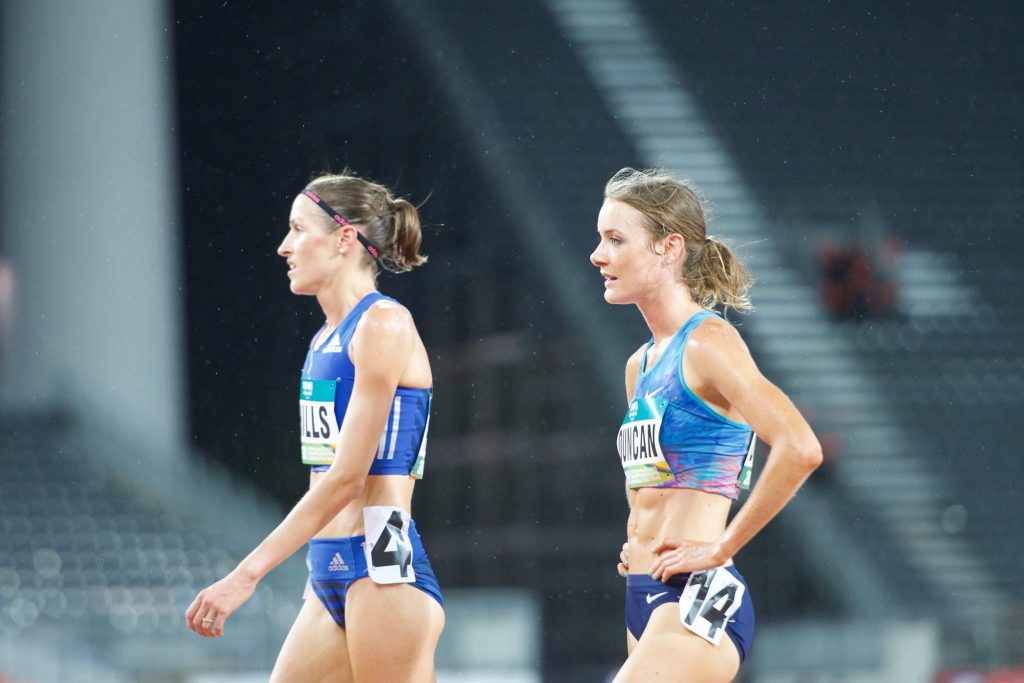 It was April 2016 and Melissa Duncan was at the top of her game.
She had received automatic selection into the Australian Rio Olympic team to contest her pet event, the 1500 metres.
Just a few weeks earlier, the Melbourne Track Club sensation had finished an impressive sixth in the 1500m at the World Indoor Championships in Portland, Oregon.
She held a personal best of 4:05.56, set at the Oslo Diamond League the previous year. The performance had launched her into fifth place on the Australian all-time list.
A shining star of Australian middle distance running, the Rio Olympics marked her seventh opportunity to represent Australia.
All was well. Until it wasn't.
Disaster struck while she was on a run. Duncan landed awkwardly and heard a distinct crack – every runner's world nightmare.
The diagnosis was an avulsion fracture, which comprised of both a foot fracture and torn ligament. A twofold blow. While the setback hindered her Rio preparation, which was just a few months away, Duncan did not waver from her Olympic dream. She accepted the challenge. Six weeks in the pool was on the agenda before she could run again, and she was determined to make it to the start line come August.
Duncan travelled to Canberra's Australian Institute of Sport to focus on her cross-training. In June, right on schedule, she completed her first comeback run.
Despite her best attempts to have her body ready for Rio, however, the injury cloud continued to loom. The turnaround time proved too short and her foot re-fractured three weeks out from the Games, leaving Duncan devastated. Her Olympic hopes had been dashed.
The prognosis was dire. What was initially a six-week injury had transcended into something much more concerning. Duncan underwent foot surgery in July, as surgeons questioned whether she would ever run again. But that was never an option for Duncan.  
"I had a bone graft as well as plates and screws along the bone to fuse it to the joint, which stayed in for four months. This made me immobile because the plate was across the joint so I couldn't walk on it without pain and I always felt anxious about risk of snapping it inside my foot," she said.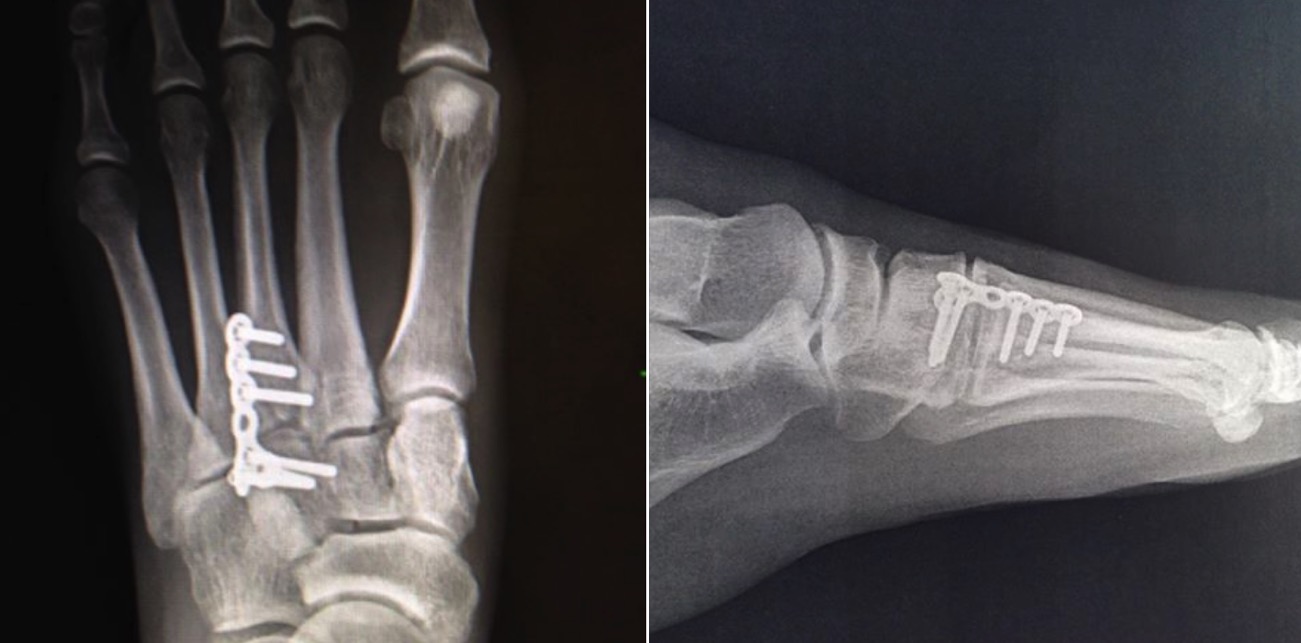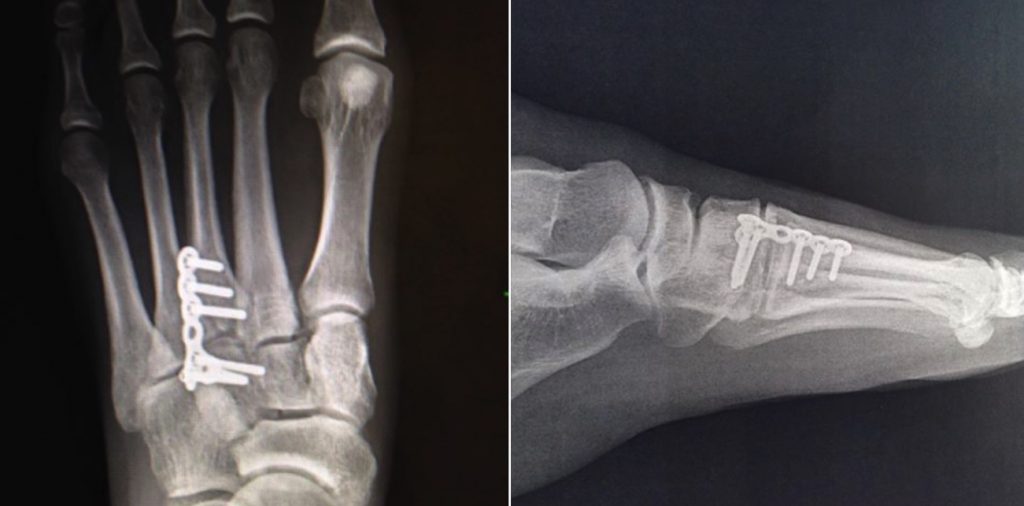 In November 2016, the plate and screws were removed during her final surgery. Duncan welcomed her new and improved foot.
"My foot came out of the plaster as this beautiful, flawless, squishy foot, none of the typical callous ridden 'runner's foot' that was evident a few months earlier! This meant that I had to do extensive rehab work on it to regain the muscle before I could consider running again," Duncan said.
Almost one year after the initial fracture, Duncan recommenced running. Once again, it was a process of baby steps.
"I had huge feelings of trepidation when I was initially allowed to run because I didn't trust my body's capability. I had a lot of discomfort as I progressed back into running, so having the confidence to run through the discomfort, knowing that each run was getting my foot stronger was the greatest challenge," she said.
It was a long year. The extended amount of time out of action was tough for the Melbourne-based middle distance star. When she was not cross-training, Duncan, also a primary school teacher, propelled her energy into work, motivational speaking, teaching pottery and playing guitar.
"It's important to be patient, stay positive, be diligent with the rehab process and take your time to get back into training. I think keeping yourself busy in other areas helps to make each day out of training more enjoyable," Duncan said.
But the fire inside Duncan to get back on track burned stronger than ever.
"I'm stubborn and know I have unfinished business in the sport, which I have no intention of giving up on. I'll definitely be having a good crack at the next Olympics," she said.
The moment of sweetness she had been waiting for came in January 2017, when she jogged her first steps. And she's been on the rise ever since.
Fast-forward another year and Duncan's persistence is paying dividends, with the now 28-year-old gaining fitness as each week passes. After stringing together months of consistent training both in Melbourne and Falls Creek with coach Nic Bideau's Melbourne Track Club, Duncan is on the resurgence.
A November win in the Noosa Bolt 5km proved that her foot, and mind, is stronger than ever.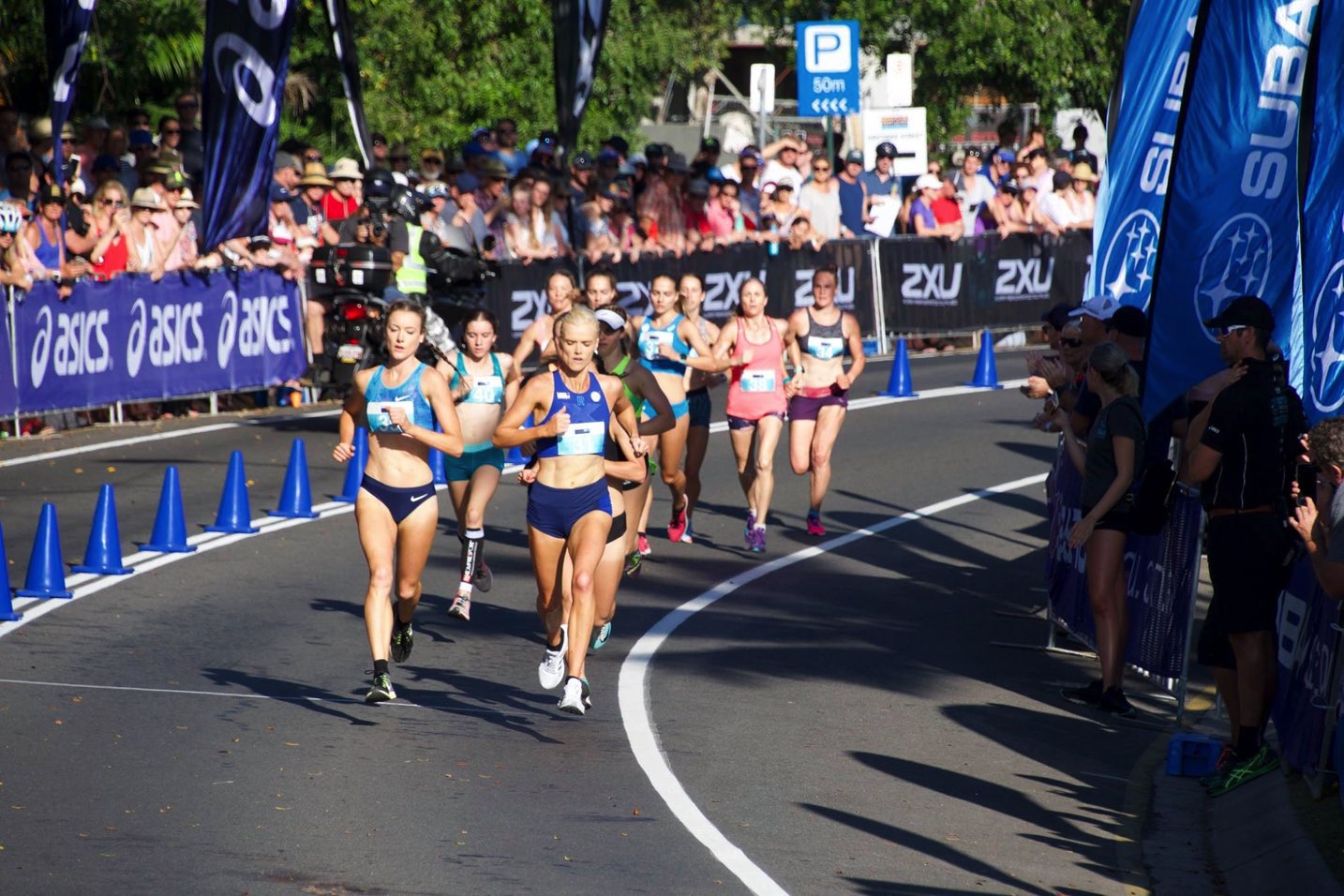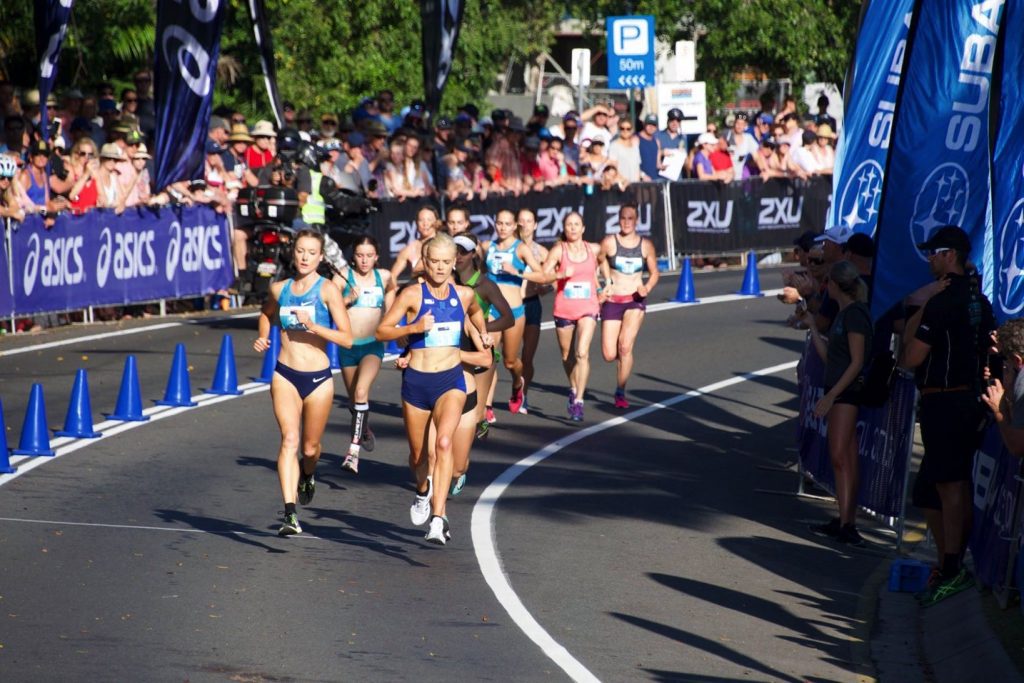 "Noosa Bolt was a lot of fun, I wanted to have a go at the longer distances this year because I was still nervous about running fast after my foot surgery. As the season progressed I built a good foundation in training and  have started to feel more confident to get into some faster running and look forward to some more 1500m races in the future," Duncan said.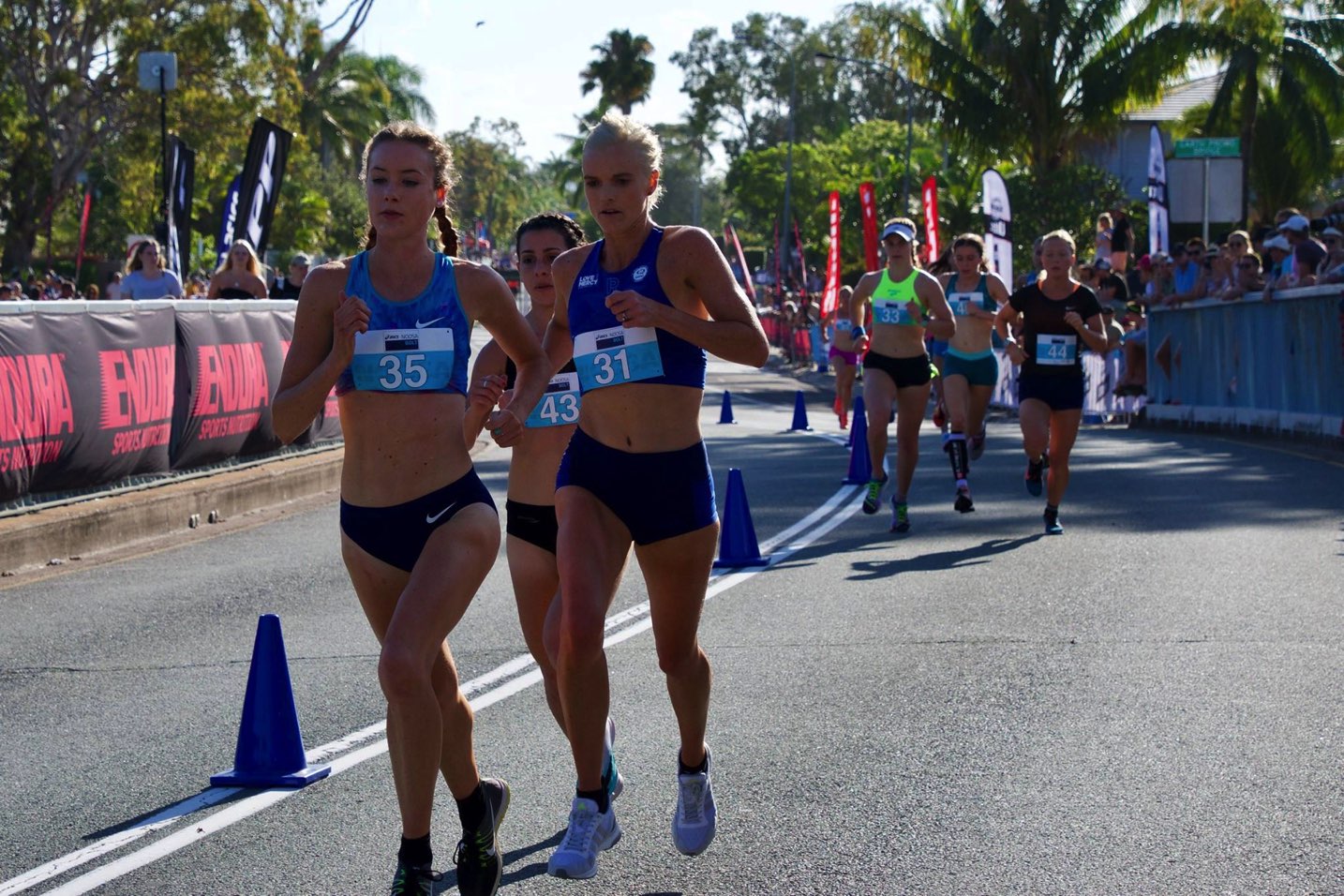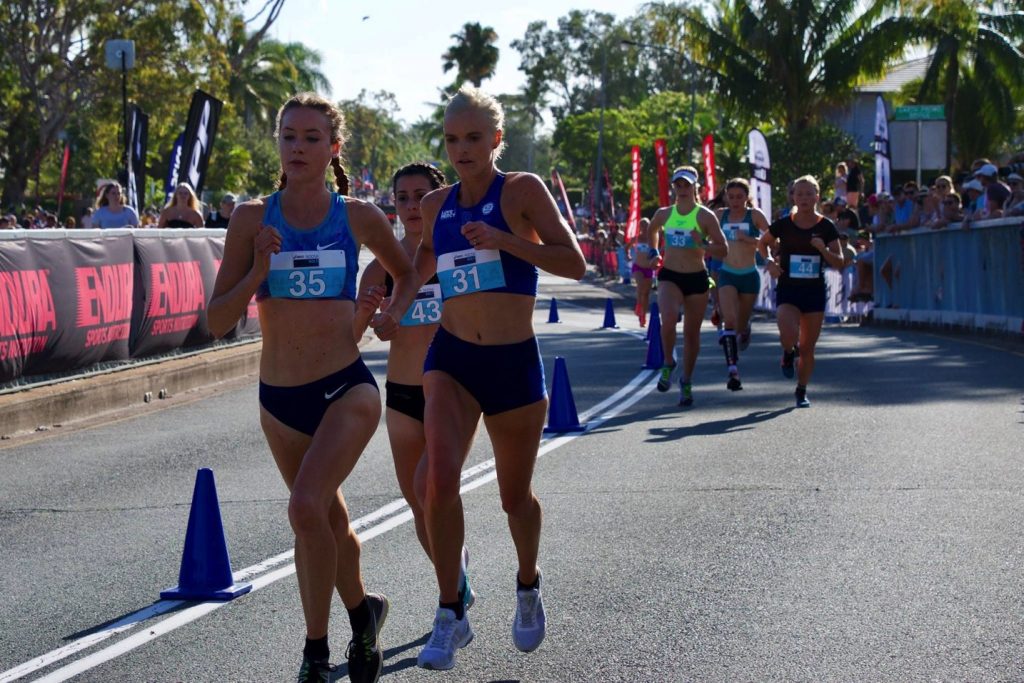 While she is dissatisfied with her track results this summer, Duncan is now practiced in the art of patience.
"I've been able to reach a new level in training that I hadn't prior to my injury, but unfortunately this form hasn't nearly been reflected in my racing. I want to spend this year racing as much as I can to regain that confidence and explore my strengths over various distances," she said.
Now back on track to achieve her Olympic dream, it is time for redemption. Whatever the sport throws at Duncan, she will be ready.
"I don't doubt that I'll face many more challenges over the upcoming years but having experienced this adversity has set me up to be able to cope with anything that may test me in the future," she said.