Written by Jaryd Clifford – (c) Runner's Tribe
Everyone knows David Rudisha, but only some people know James Turner. This is a loss for the Australian running community. Let me tell you why.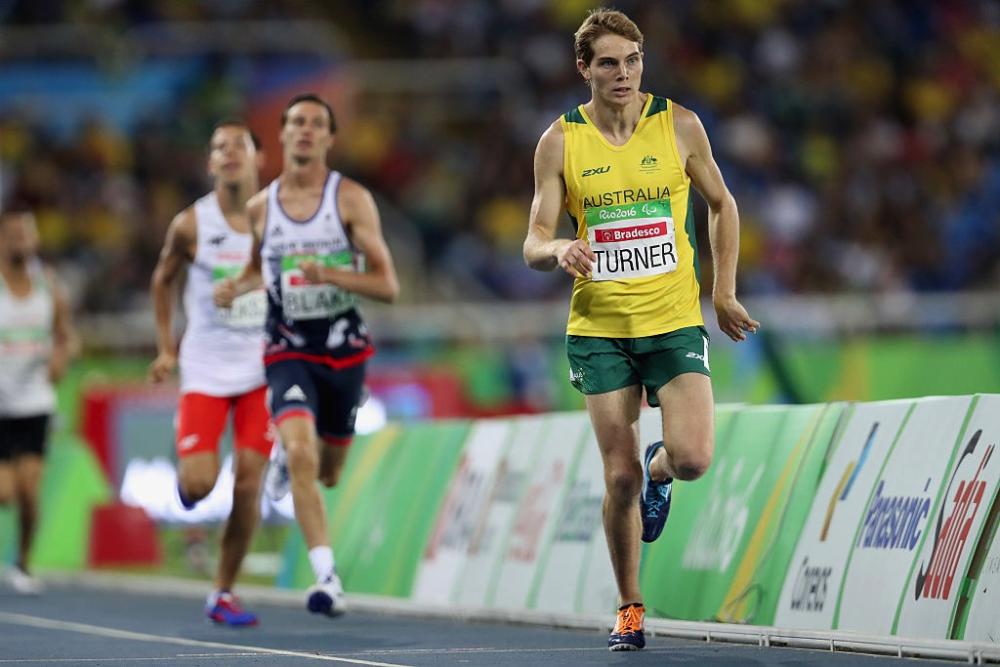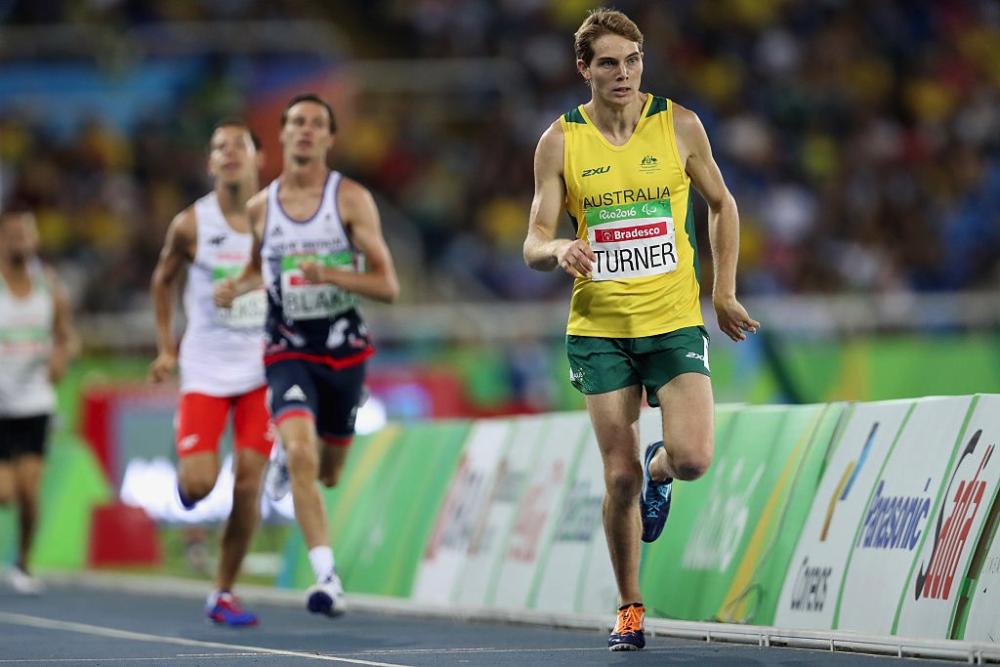 At the 2016 Paralympic Games, twenty-year-old James Turner dominated the T36 800m, a race for athletes with cerebral palsy. He led from gun to tape, leaving his rivals for dead in one of the gutsiest performances I have ever witnessed. In my opinion, it is one of the greatest races in Australian history. But have you seen it?
If you do watch it, take particular notice of the moments after Turner crosses the finish line. Exhausted, he collapses to the ground, his body contorting. In front of the world, he is experiencing a psychogenic stress reaction, something which occurs when the body has suffered an immense physiological or emotional strain. In the year prior, he had failed to finish a single race without incurring this reaction, and yet even with the knowledge of this inevitable pain, he was not afraid. In fact, he relished it. His time of 2:02.39 shattered the world record by three-seconds, earning him the gold medal.
The courage he displayed that night was extraordinary. With his body still under attack from the violent spasms that threatened to overwhelm him, Turner was forced into a wheelchair. Only moments later, still on shaky legs, he rose to accept the flag and the adulation of an inspired stadium. I will never forget that race, and neither will anyone that understands its true place in history. 
In future, why not remember him alongside Ralph Doubell? One is an Olympic champion, the other a Paralympic champion. Both in the 800m, and both in world record times. If you do not agree, or you are simply interested, let me tell you the story of the Paralympic Games.
***
Human history is infamously cruel. For centuries, the world has suffered through the evil consequences of intolerance. People with disabilities have historically endured universal discrimination, often provoked by a fear of difference, or the dissemination of false information, the kind that creates devastating stigmas. Having a disability was a mark of humiliation, a reason to recoil, and a symbol of inferiority. For many, however, this is no longer the case. The progress epitomised by the Paralympic Games is proof of the hope that lives within society. It all began with one man and one simple idea.
In the early twentieth century, there was an entrenched belief that disability carried a life sentence of despair and immobilisation. It took the second world war and a Jewish Holocaust survivor to spark change. For far too long, people with disabilities were hidden away from mainstream society, often in hospitals or at home, some rarely moving from the safety of their beds. Especially for those people that had acquired their disability in the midst of life, this existence incited a despondency like none other. This was all until Dr Ludwig Guttmann's revolutionary idea: physical activity as a cure for adversity.
It all began in the hospital grounds of Stoke Mandeville in England. As a result of the mass injuries inflicted on soldiers and civilians during the war, the British government requested the establishment of a spinal injuries centre. Guttmann took charge in 1944 and quickly introduced sport as a rehabilitation treatment. He believed that sport could raise hope, alleviate despair, and help deal with trauma. Most importantly, he believed that it could rebuild self-esteem and give patients a renewed sense of purpose. He did not believe in giving up or surrendering to pessimism. One of his most famous quotes says it all: "Did you think you would make plans and your life would follow you, obediently?" Guttmann was a realist. He knew that the world kept spinning, no matter the circumstances. The world did not wait for the wounded, and he told them not to let themselves get left behind.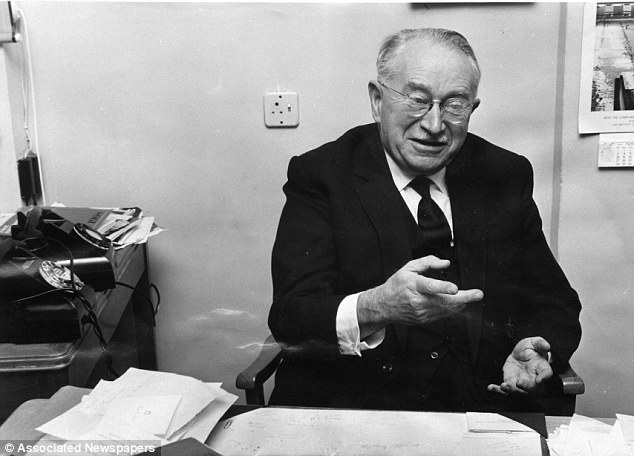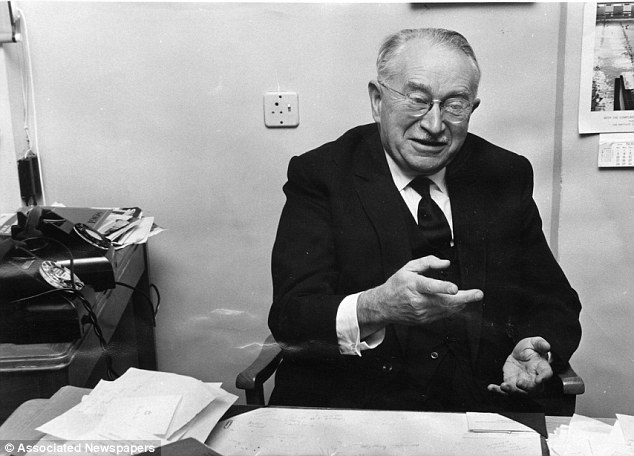 Over time, sport as rehabilitation evolved into something more competitive. Eventually, on the same day as the opening ceremony of the 1948 London Olympic Games, Guttmann organised an archery competition for 16 men and women. He named it the Stoke Mandeville Games. It would only take 12 years for it to become the Paralympic Games when 400 athletes from 23 nations competed in Rome for the first gold medals in 1960.
One of the common misconceptions surrounding the Paralympic Games relates to its etymology or the origin of its name. Often people associate 'para' with the medical condition paraplegia, but this is not correct. Instead, this part of the word is derived from the Greek preposition that translates to 'beside' or 'alongside'. It represents the idea that the Paralympic Games are parallel to the Olympic Games, existing side-by-side. This was made official in 1988 when the Seoul Olympic and Paralympic Games were held in the same city, conducted as part of an agreement between the two international governing bodies. This has never changed.
At the advent of the twenty-first century, the Paralympic Games were thrown into the public spotlight. Commercial interest was growing, and international broadcasters were beginning to realise the power of the movement. In London 2012, tickets sold out within moments, and ballots were necessary to ensure everyone got the chance to witness their Paralympic heroes, now dubbed 'superhumans' by British television. During those Games, record crowds and over a billion people worldwide took time out of their lives to watch elite athletes with disabilities compete for glory. This was proof of how the world has changed since the pre-war days. It showed that having a disability did not have to be a barrier. In fact, for some, they now felt as though they could embrace it as a part of themselves, something unique, and something to be proud of. It is one of the greatest legacies of the Paralympic Games.
As fans of Australian running, why should you care?
In 2020, the Tokyo Paralympic Games will likely be the strongest performance by the Australian distance team in history. On the ambulant squad, at this stage, there will be three runners:
Michael Roeger (T46, Arm Amputee): 2019 Marathon world champion & 2016 Paralympic bronze medallist in the 1500m. He also holds the world record for 1500m (3:45), 5000m (14:06), 10,000m (29:24), Half-Marathon (64:17) & the Marathon (2:22:51).
Deon Kenzie (T38, Cerebral Palsy): 2017 1500m world champion & 2016 Paralympic silver medallist. He is the former world record holder in the 1500m (4:00).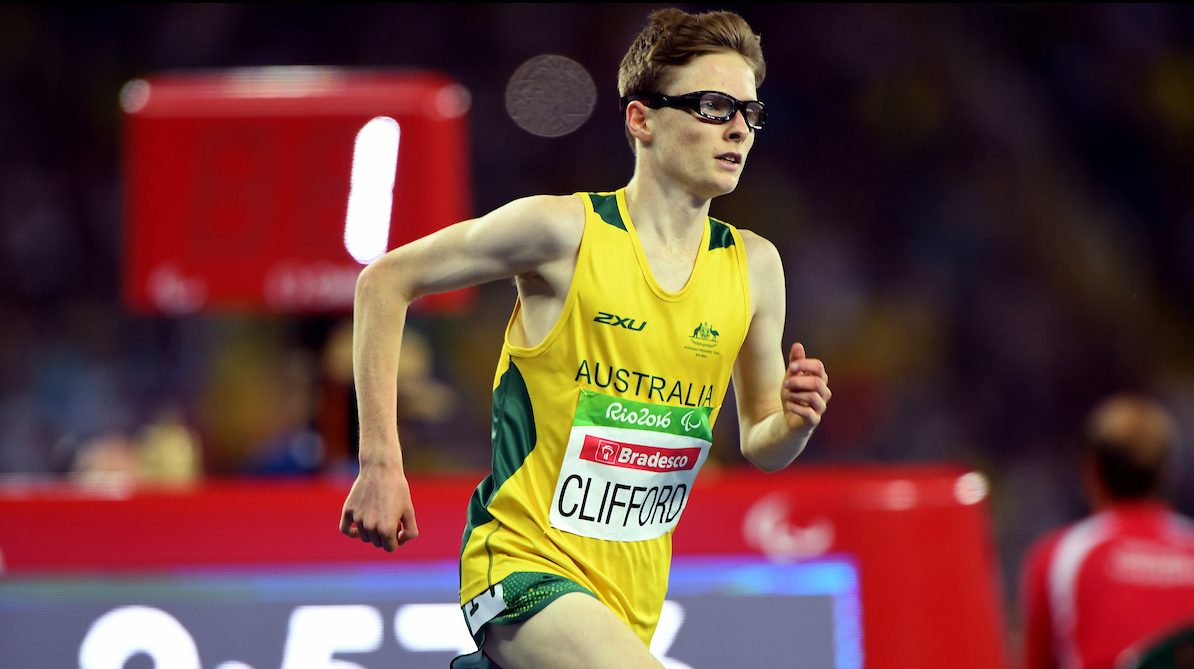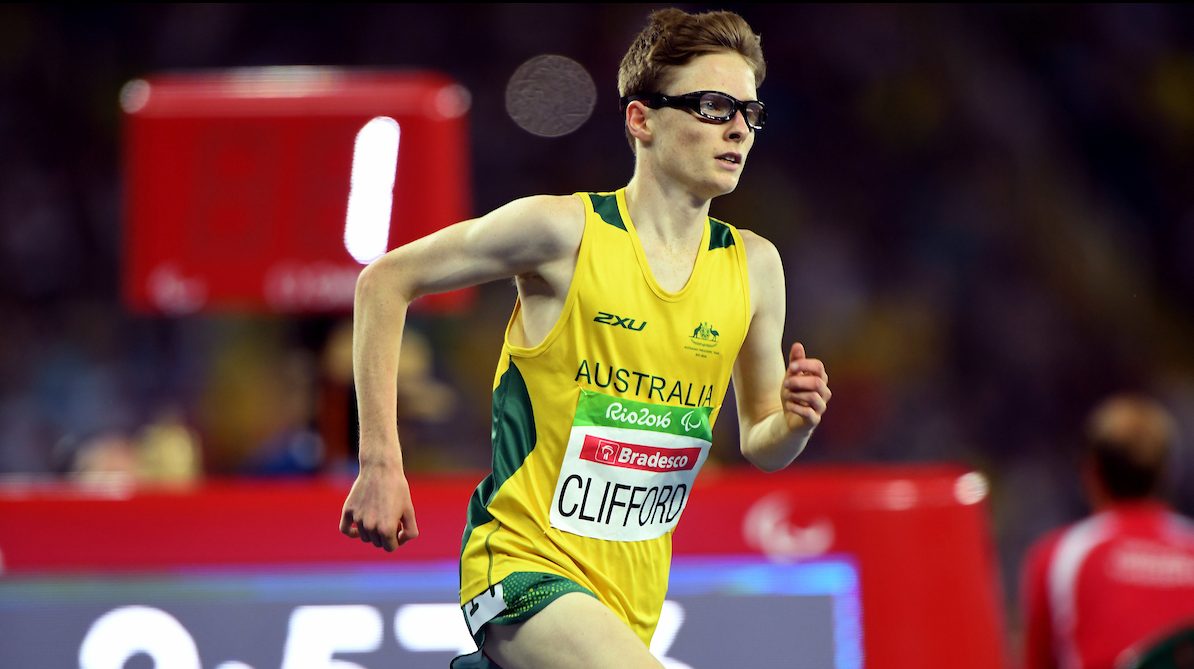 Jaryd Clifford (T12/13, Visual Impairment): 2017 world bronze medallist in the 1500m. World record holder in the 1500m (3:45).
All three of us will be going for gold in Tokyo: Roeger in the marathon, Kenzie in the 1500m, and myself in the 1500m and 5000m. Alongside us will be the wheelchair squad, including 2018 London Marathon champion and the reigning 5000m world champion Madison de Rozario.
For those that have never tuned into the Paralympic Games, you might assume winning gold is a walk in the park. This could not be further from the truth. Let me give you some context.
In the T46 1500m, Michael Roeger has been the world record holder since 2014 but has never won gold. In 2017, Daniel Emong from Uganda won the world title. Before him, the event was dominated by Algerian Samir Nouioua who won gold at the 2016 Paralympic Games, and three world championships in a row between 2011 and 2015. At the Paralympic Games in 2012, Kenyan Abraham Tarbei defended his title in an African top-five. The last non-African winner of the event won gold in 2000.  
In the T13 1500m and 5000m – my classification – the story is similar. The current champion is Algerian Abdellatif Baka, who famously won the 2016 Paralympic final in a faster time than the tactical Olympic final held a few weeks earlier. In both events, runners from Algeria, Kenya, Tunisia, and recently Ethiopia have dominated the medals, with the last non-African born winner dating back to 1996. In 2016, six of the top eight in the 1500m hailed from Africa. 
This is important to highlight as it shows that the African dominance at the Olympic Games is mirrored in the Paralympic Games. It is rare for this supremacy to face a serious challenge. That is why, as fans of Australian running, we should not take this golden era for granted. We are a nation on the rise, and with the community behind us, we hope that Tokyo will be where we make our mark.  
Today, there is one year to go until the 2020 Paralympic Games. Follow us on our journey, as we prepare to take on the world in Tokyo.
Australian Paralympic Gold Medallists in Middle/Long Distance Events
AMBULANT
Robert Biancucci (Cerebral Palsy): 800m in 1988.
David Evans (Arm-Amputee): 1500m in 1996.
Paul Mitchell (Intellectual): 1500m in 2000.
James Turner (Cerebral Palsy): 800m in 2016.
Turner has had to shift his attention to shorter distances after his 800m (the longest event in his classification) was taken off the Paralympic program. In 2020, his focus will be on the 400m.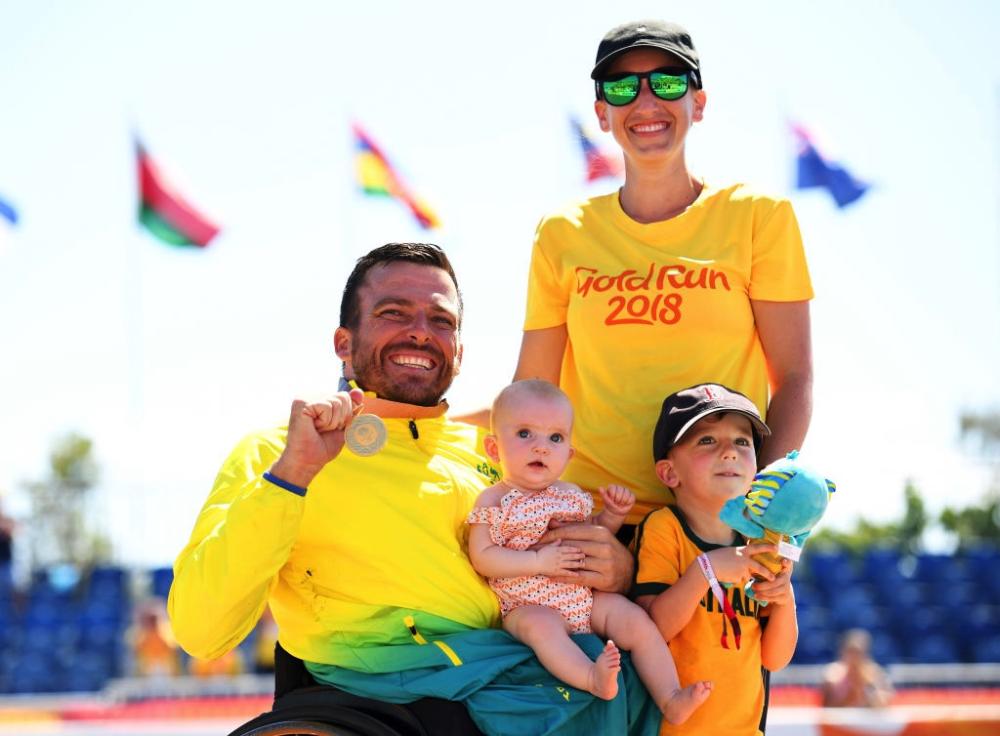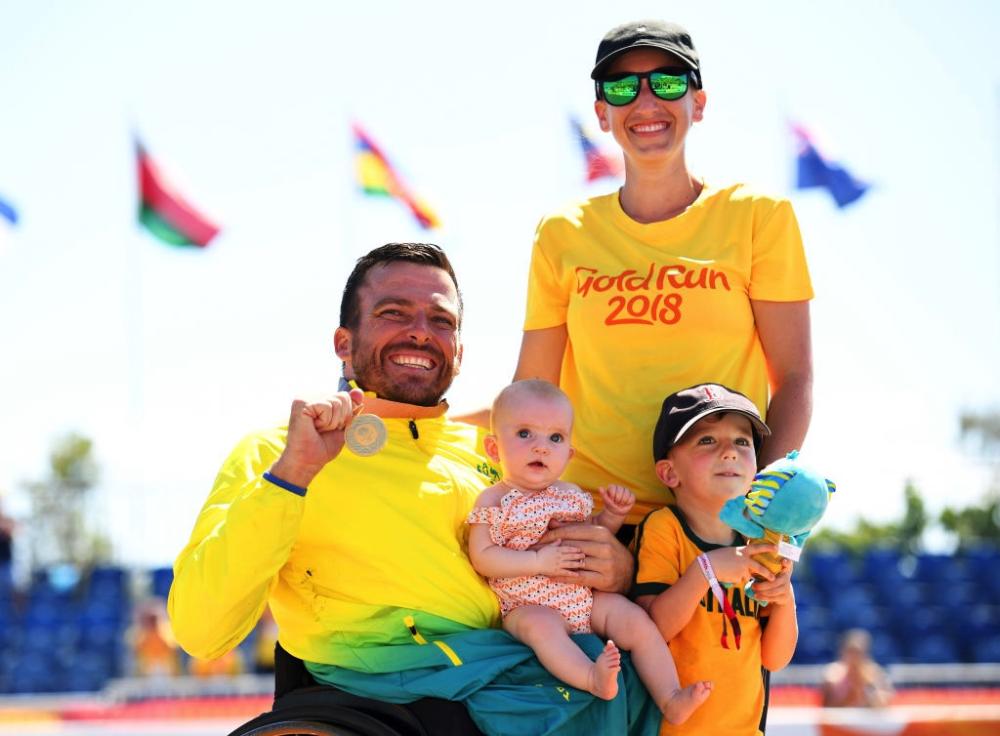 WHEELCHAIR
Jan Randles: Marathon in 1984.
Alan Duffy: Marathon in 1984.
Peter Trotter: 5000m in 1984.
Fabian Blattman: 1500m in 1996.
Louise Sauvage: 800m in 1996; 1500m in 1996 & 2000; 5000m in 1996 & 2000.
Greg Smith: 800m in 2000; 1500m in 2000; 5000m in 2000.
Kurt Fearnley: 5000m in 2004; Marathon in 2004 & 2008.
Richard Colman: 800m in 2004 & 2012.
Fun Fact: Cross Country was held at the 1988 Paralympic Games. Results list Ross Whyte (Cerebral Palsy) as Australia's only finisher, completing the 5km course in 8th position. 
End of article.
All Australian-based sign-ups to RT's new members section receive the upcoming December 2019 edition of 'Australian Athlete' bookazine brought to you by Runner's Tribe in partnership with Athletics Australia. Learn more by clicking here: