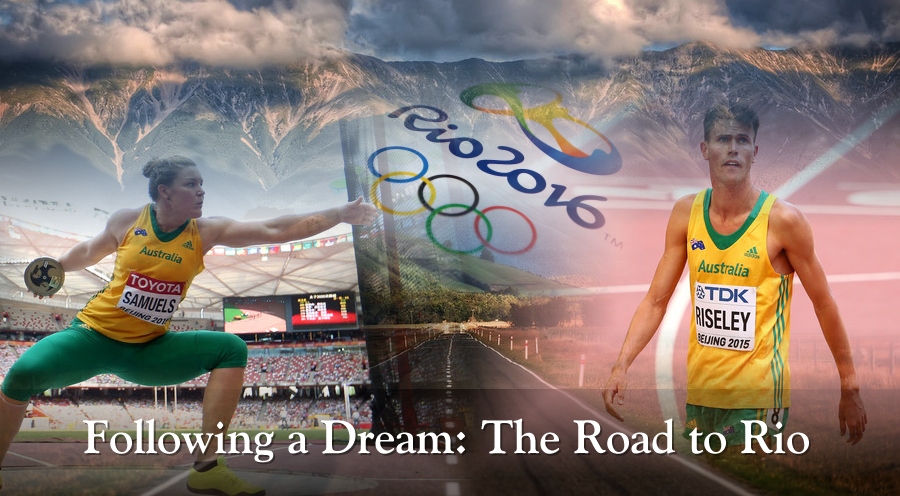 An Olympic year is special in so many ways, something that only comes around once every four years – and to many athletes is the pinnacle of their sport. Athletics is no exception, and for so many of our track and field stars the preparation in the lead up to the Rio Olympics started just after the conclusion of the last Olympics – held in London in 2012.
In London we sent 44 athletes (26 men and 18 women) across individual events, which resulted in 3 medals and a further 3 top-8 performances. In 2016 we are hoping to send a team of up to 65 athletes, although this could easily swell to over 70 once qualifying concludes on the 11th July, 2016. This will be the largest Olympic team since we hosted the Olympics back in Sydney in 2000, where the team numbered 78 in total (excluding relays) – with 40 men and 38 women competing. In Sydney we also collected 3 medals, while we also had a further 12 athletes produce top-8 performances.
So how do we end up with at least 65 athletes wearing the green and gold in Rio? Well it all starts with the all important Australian Athletics tour that kicks off with the Hunter Track Classic on January 30. We take a look at some of the events that show both depth and quality, and will surely provide many magical moments and fantastic headlines across the coming months leading into the Australian Championships (that commence on March 31).

Target 65 – Men's 100m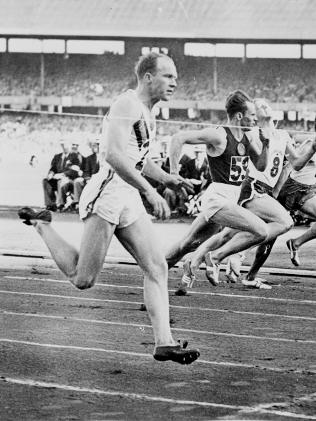 It's hard to believe that we have had only three Australian men compete at an Olympic Games since our last medallist in the event – Hector Hogan in 1956. They include Matt Shirvington (who finished in 10th place overall in 2000) and Joshua Ross (19th in 2004). In 2008 and 2012 we were not represented, although there was many who believed that Ross should have been selected for London in 2012 – including Ross himself.
"Why did they give me a flat no? Why not include me? Now I am making them look like fools. I have just run 10.23sec a couple of days ago in Italy in cold 14 degree weather in the rain with puddles on the track, Ross said after his non selection.
"I'm in career-best form. I believe I have the potential right now to make a semi-final or an Olympic final. I'm doing this (making a stand) to get the best out of athletics in this country and move the sport forward as it's been standing still for too long."
In 2016 we will at least see a clearer path to selection, with one important time being chased by all our top Australian sprinters – 10.16 seconds. Everything suggests that we will have at least one athlete produce the required qualifier, although it's interesting to see just how hard the mark has been to produce by Australian sprinters. In fact only four athletes in history have ever managed to produce a time of 10.16s or under:
Patrick Johnson – 9.93sec National record when winning in Japan in 2003
Matt Shirvington – 10.03sec when 4th at the 1998 Commonwealth Games
Joshua Ross – 10.08sec when winning the National title in 2007
Damien Marsh – 10.13sec when winning the IAAF Final in 1995
What we do have in 2016 is 7 athletes who boast career bests of sub 10.30sec – lead by Ross at 10.08sec. Last year we ended up with 4 athletes with sub 10.30sec performances, with the headline act being Josh Clarke (winning the National Championships with a PB of 10.19sec).
You would probably have to go back to 2005 to see such depth in men's 100m sprinting, with 9 athletes ending the year with sub 10.40sec performances – lead by Ross at 10.12sec. Then in 2007 we had five athletes go under 10.30sec, with Ross again leading the way with 10.08sec, followed by Adam Miller (10.17sec) and Patrick Johnson (10.17sec).
[supsystic-tables id='2′]
As the table above shows the depth in 2016 is considerable, especially if we can see all of the above athletes on the track over the domestic season.
The interesting athletes on the above table are those athletes who missed the 2015 season – such as Ross, Jarred Geddes (only returning at the end of 2015) and Tim Leathart. Then you have the junior talent of Trae Williams (bronze medal at last years National Championships), and the teenage sensation in Jack Hale – who has a PB of 10.38s but has also run a wind-assisted 10.13sec back in 2014.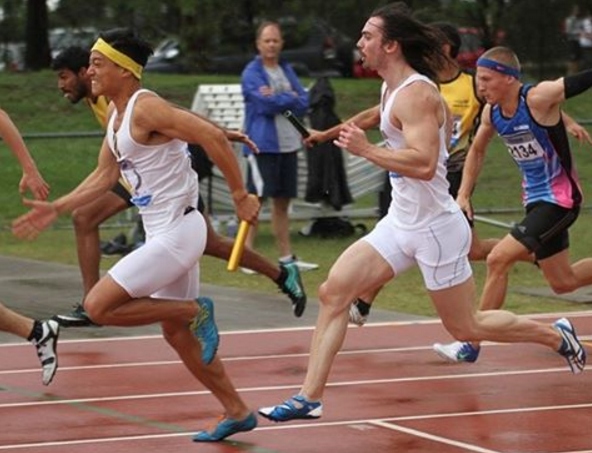 Then at the top of the sprinting tree sits Clarke (see a great story on Clarke by clicking here). It's hard to think that Clarke is still only 20 years of age and will probably reach his full potential at the 2020 Tokyo Olympics. Even so Clark is readying himself for a big 2016, after selecting to not chase a qualifying mark for the World Championships post Nationals in 2015, instead concentrating on the Rio Olympics.
So who do we think could make the Australian team for Rio? Take your pick from the above table, although we think that Clarke should be able to take the next step over the summer. Injuries aside it will then be an interesting battle between the likes of Jung Jin Su, Aaron Stubbs (former Stawell gift winner), Alex Hartmann (who has already posted a 10.31s in 2016), Tom Gamble, Williams, Mitchell Williams-Swain, Geddes and maybe throw in Ross for good measure. With so much talent on show in 2016 it will be of great interest to see which athletes line up in the 'A' race at the Canberra Track Classic on February 20. We suspect that the 'B' race could be of just as much interest – as it was in 2015 when Gamble ran the fastest time of the day.
The AA Tour Events with a 100m as part of the program:
Briggs Track Classic – February 13
Canberra Track Classic – February 20
IAAF Melbourne Challenge – March 5
Queensland Track Classic – March 19
Australian Championships – March 31 to April 3
Coming Next > Focus Event: Men's 1500m