A day in the life at 'Altitude 1' in Bright, Victoria.
By Bryce Anderson
During December, 2019, I had the chance to train at a high-tech high altitude training facility in Bright, Victoria. It was an awesome experience.  Below is a typical day broken down:
7am: Another great sleep in the super comfy beds at 3000m altitude.
7:30am: First things first… coffee! Altitude 1 has a coffee machine with an endless supply of pods.
Followed by breakfast and prepping for this morning's session.
8:30am: Session time, Bright has amazing running trails, grass ovals and forests all within a very short run of Altitude 1's front door. We warm up from the front door and run to the nearby pine forest, this is a great place for our morning threshold run followed by some speed work. The trails are smooth, flat and sheltered, leading to all of us having a great session. It's warm and sunny and we cool down back to our house happy.
10:30am: Post session recovery meal and shower before heading to the local coffee shop for a few brews and a bit of relaxation. Bright has several amazing cafes, restaurants and shops, and we highly recommended Sixpence coffee. They are a local in-house coffee roastery only 250m from the front door. You won't be disappointed!
12:30pm: Lunch back at Altitude 1. It has a large kitchen, allowing us to cook up all our meals and, with Woolworths just 100m away, it is a perfect setup for any athlete.
1pm: Relaxing in our rooms at 3000m, watching Netflix and the cricket, on the 2 large TVs in Altitude 1.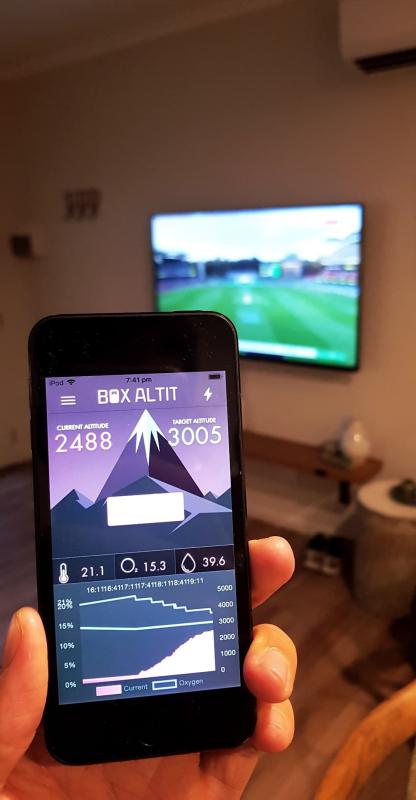 2:30pm: Bright has many things to keep you entertained throughout the day. Today it's time for golf on the local golf course, no doubt we were the worst golfers Bright has ever seen. 4 over par on each hole is good right..?
Following this, we drive up one of the several lookouts on top of the mountains around Bright, providing amazing views of the valley, and the snowed under Falls Creek (perfect 25c and no snow here).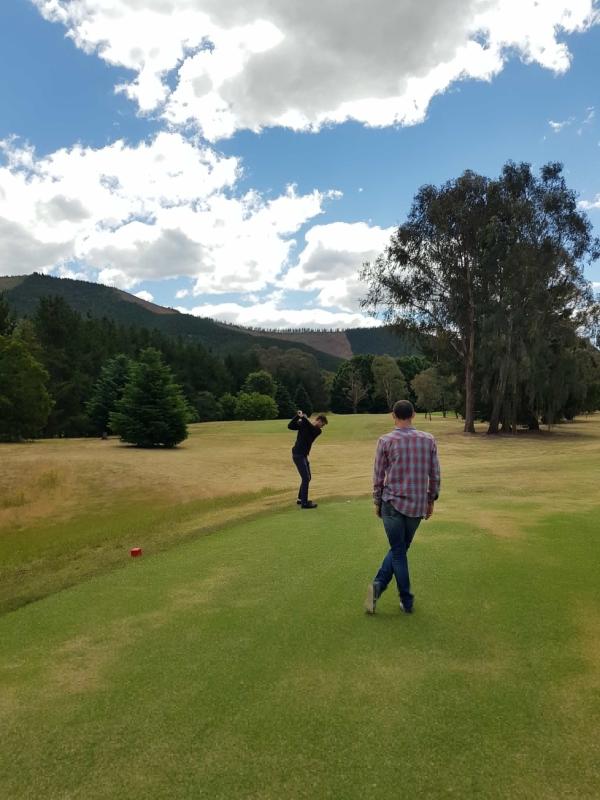 5pm: Double run time along the river trail, a fun dirt trail following the river through Bright, again right from Altitude 1 front door.
6:30pm: Dinner time, it's a warm night and we make the most of the outdoor BBQ and table, relaxing and chatting over a great meal.
8pm: Down time watching another Netflix movie.
10pm: Bed time, looking forward to another night in the comfy beds at 3000m.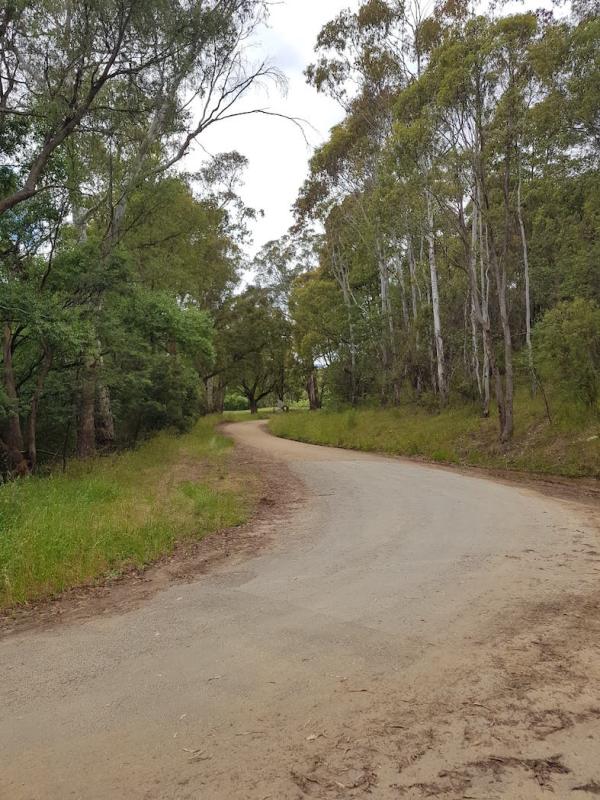 Running/Cycling: There is hundreds of trails and roads around Bright, an athlete heaven. We did a session on the local AFL grass oval and made the most of the endless choices of trail runs on offer. Our favourite trail was just out of town, it's a smooth, not too hilly dirt road that goes into the bush for what we assume is forever (30km long run out along it, with no sign of it ending). All the trails are quiet (we did not see a single person or car in our 30km long run), smooth and in top condition. The flat cycle-path: the Murray to Mountains rail trail (Wangaratta to Bright) approximately 85km is another great option.
Altitude 1: The house has a mini gym with boxing equipment (Nipper made the most of this), 2 bed rooms (double or 2 single beds in each), large bathroom, kitchen, living room and an indoor and outdoor dining table. We loved our stay at Altitude 1 and would highly recommended. The ease and running heaven of Bright, with being able to stay at high altitude is a perfect couple.