Back into training post surgery by Jack Davies
It's been a while between drinks. Almost three years since I last wrote for Runner's Tribe.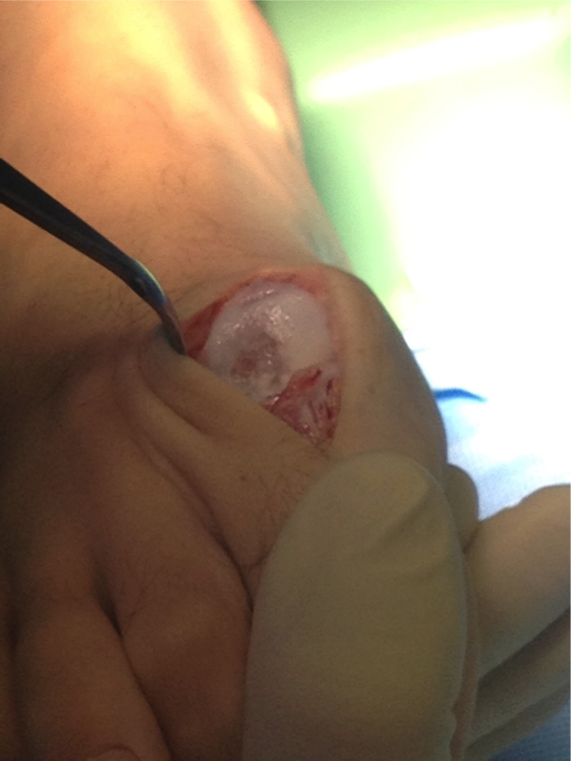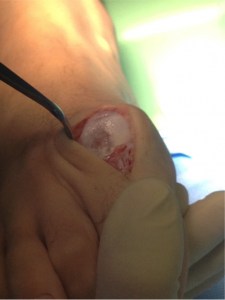 On April 10th, 2015, I had surgery to remove bone spurs that had grown in my first MTP joint. A successful procedure that fixed my injury problems. It came after a period of time off mid 2014, when I first had trouble in the joint. I managed to string some training together to come back for the under 20 3km at Zatopek late 2014. Then to be diagnosed with stress fracture the following week, in my 3rd metatarsal. This was due to compensating my foot strike for the pain in my toe, taking off on the outside of my foot. I then had 6 weeks of no running, in a moonboot. After the stressie had healed I spent another few weeks of walking/running before starting to seek professional advice about my toe. I saw various sports doctors, podiatrists and surgeons with no positive outlooks, until Ryan Geard got me onto Paul Rice, a specialist surgeon that fixed Ryan's exact same problem. I also had the help of Steve Moneghetti, who was able to get me in to see Paul months prior to his next available appointment. From there, he operated on me a week later, a cheilectomy to remove the bone spurs and promote scar tissue formation to act as cartilage.
After rehab, it wasn't until July until I could string a week of short jogs together, meaning the previous 12 months consisted of 3 months of interrupted training, and I was a long way off being fit.
Coming back to training, I felt I needed a change, not only to try something different post-injuries, but to lift my motivation. I commenced training under Tim O'Shaughnessy. Although I'm based in Ballarat, a thriving metropolis of provincial Victoria, I see him 1-2 times a week, completing my Tuesday aerobic session in Melbourne, with a great training group. Tim, Paul Rice and myself agreed to increase my training with great caution, increasing my weekly mileage by a few km's here and there and not rushing into high intensity sessions. The slow build up of training load was accompanied with specific gym programs, which I complete at IronOak Australia and regular physio consults, which I continue to maintain. It can be a tedious process but after the long time out, it allowed my body to adapt to the training and get fit slowly. Even now, I keep a close eye on the mileage I'm doing to keep it as consistent as possible, increasing and decreasing where necessary. Thanks to the boys who gave me a Garmin for my 21st, Strava makes it easier to keep track of this.
I finished 2015 with a few okay results, for where I was at. To get through the first few months of training post-surgery was the main thing. Although it's not my preferred event, I went on to only race 1500m and Mile races for the remainder of the track season, until April. This allowed me to train through the races, keeping my mileage up, without tapering or needing days to recover after what I would have needed for a 5 or 10km race. I ran some of the VAL pro season, including the Herb Hedemann Mile at Stawell Gift, and was lucky enough to come away with a few wins, to accompany a 1500m PB at a miler's club meet.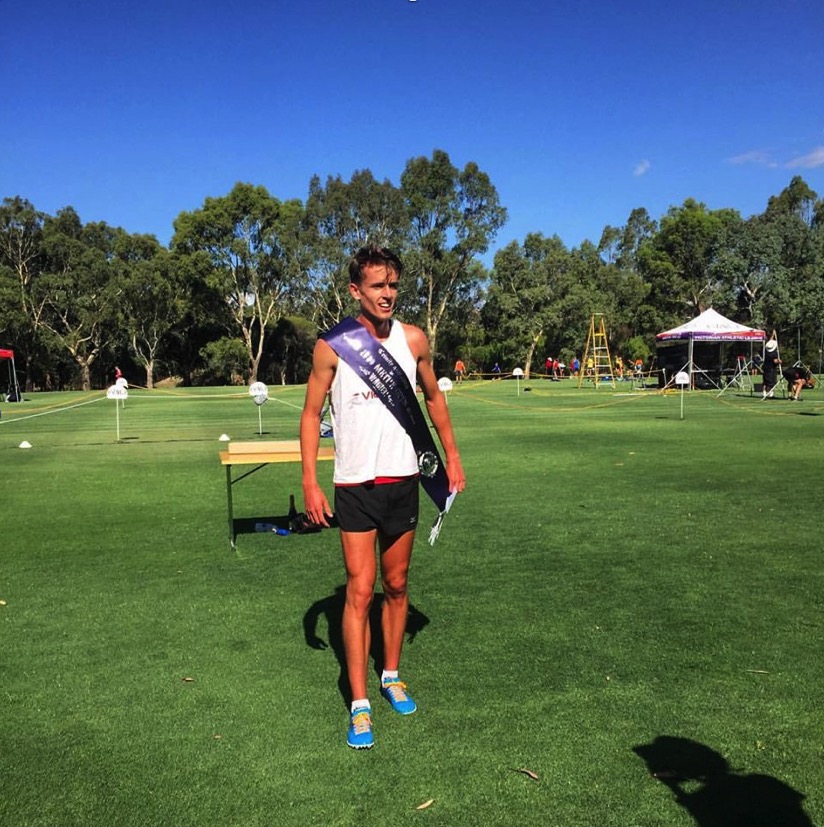 Tim's training group is full of good blokes that can share sub-par banter, and conversation about a range of topics, from Nathan Lyon's purchase and turn during the arvo session on the 4th day in Sydney, to the ridiculous overuse of acai bowl pictures on Instagram. Even better, it is associated with the MTC, so when they're in the country, being alongside those guys provides an opportunity to learn a thing or two. It is an ideal set-up. Overall, it was a successful summer of training, with two stints at altitude in Falls Creek and no major set backs. I had laid down the initial layer of training, with many more to come.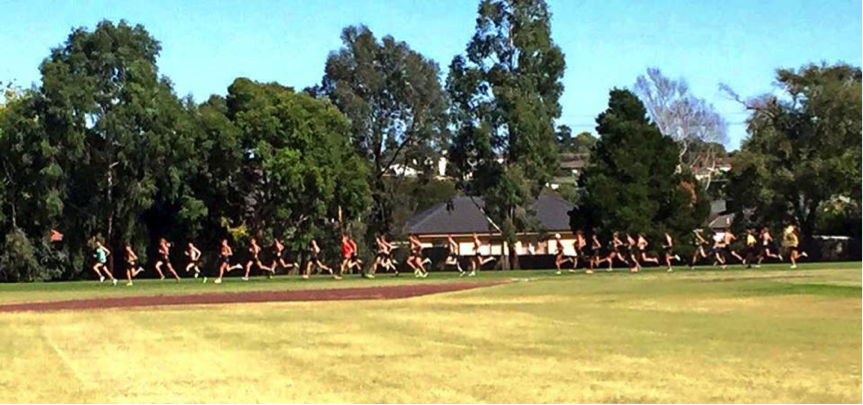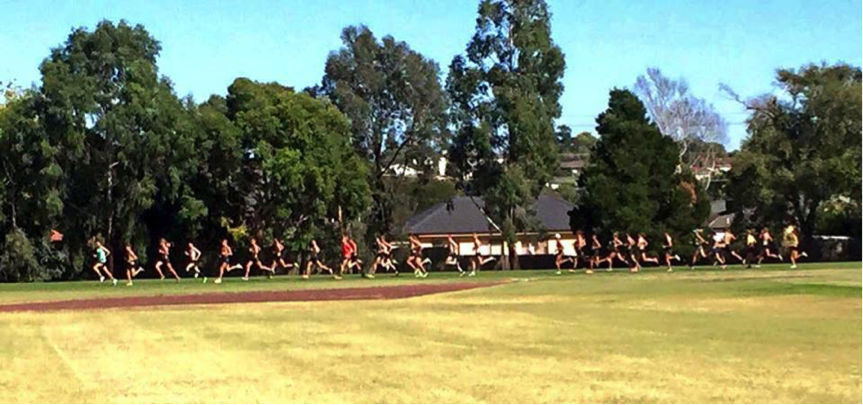 I currently train in-between completing my 3rd year of a double degree in Paramedicine/Nursing, working as a lifeguard at the pool and as an Allied Health Assistant at the hospital. All are pretty flexible so I can structure classes and shifts around my training. A good routine that has allowed this winters training to be a solid block, continuing to train in Melbourne on Tuesdays with the group and logging km's in Ballarat with Nathan Hartigan, Duer Yoa, Mona and Ash Watson, to name a few. Since the end of track season I've put in 17 weeks averaging above 115kms a week and have been able to produce some decent cross country races, and in the process, qualified for my first open age state team. From here, I look forward to competing at the national cross country championships in Canberra on August 20. Then continue to build up my training load, in preparation for a successful summer.
A few things I've learnt from my time out with injuries include:
Listen to your body – don't ignore sore spots.
Get regular massage and physio treatment.
Gradual increases in training load.
Gym is important.
A typical training week at the moment:
Monday: 60min + Gym
Tuesday: AM – Long Intervals (8km of work) + PM – 30min
Wednesday: 70min + Gym
Thursday: Session – 30min at threshold pace
Friday: 30-45min + Gym
Saturday: AM – Hills + PM: 30min
Sunday: 90min
Weekly Total: 116-122km
Thank you for reading, Jack.
Twitter: @jackdavies_95