Alright, so you didn't run the race you wanted, didn't get the time you've trained for and didn't finish in the top 3 positions and now you're quiet disappointed. Whatever the reason is, don't give up just yet! Every sport has its downfalls and every race you run won't always exceed your expectations, so here's a little guidance to help you cope and bounce back.
Accept the results
I HEAR YOU: You've devoted so much time and energy into ensuring the best possible performance and the results didn't come when it mattered most for whatever reason it may be. But let's face it, nothing is really going to take you back hence accepting the results is the best option for the long run. I'm not saying you have to be satisfied with the disappointing performance but rather accept the outcome, take responsibility and plan to move forward. Personally, after a bad performance I take a good 15 minutes (usual during a cool down) to analyse what happened and if it was in my control then look to work on it towards the next race. Let's look at the recent Mile at Leonora, "The Golden Gift" where some of Australia's top young distance runners including myself were presented with an opportunity to leave with an extra $6000. In a field of 11 athletes only one could finish in first place and you can probably guess by this article it wasn't me. The key point is bad performance is inevitable.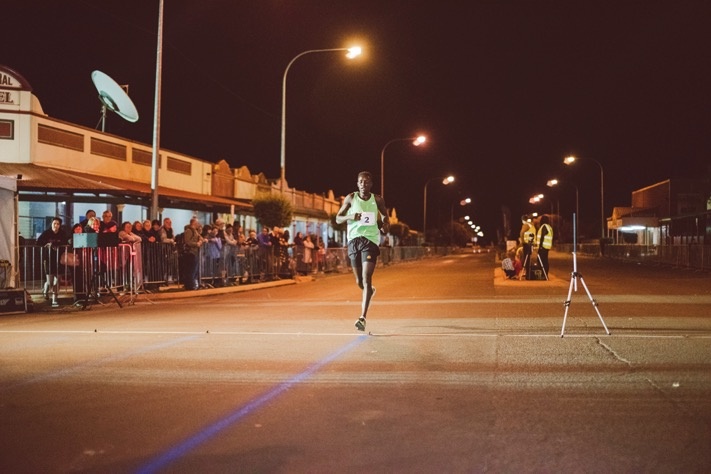 Be Positive:
It's probably a lot easier said than done, I understand your pain. Believe me through my five years of running finding positivity after an atrocious performance was quiet the struggle. Let me tell you like it is though, the key here is to focus your energy on a positive moment on the track. A moment of good performances, excellent results and worthy times on the run, or anything positive really. Get that distraction that will have you thinking about something else, maybe a race that you've recently won, and an occasion where you've felt down and still managed pretty well, I'm sure you get the idea. You have to do whatever is required to help you take that next step, might even be taking a few days off.
Re-evaluate:
Know that even your favourite athlete has had some difficult times on the track. Re-evaluate your goals for the next competition, training session or season if required. Set clear and realistic goals with your coach. Your season doesn't just end here, it's just a beginning to another promising and eventually more disappointing races ahead so be prepared that's how I personally believe our national athletes are made.
Play it Smooth
So you're back to training, and you wish to escape the overwhelming outcome of the performance that has you questioning everything from your training program to your coach and your own existence on the track. Maybe not that far if so I can refer some excellent psychologist. Play it smooth, run a hard lactic session… believe me, the pain will have you worrying about something else… On a real note though understand that failure is only human nature, bad races are great experiences when used to our advantages and good performances closely follow. The key to bouncing back is self-awareness and you must be pretty crazy anyways believing everything will be a smooth ride, not true not even when working pretty hard the outcomes are still sometimes insufficient.
Run Another Race:
Mentally recovering from a bad performance can be quiet frustrating, however one of the simplest ways of overcoming a bad performance is to try again. It is common to have that fear of racing again and lack the confidence to get on the start line. The best way to deal with this issue is during training and recovery methods will general depend on the different athlete's situation. For example: The painful last 100m of the 400 and the point of hitting that invisible wall was enough to scare me from competing in any 400m races. Implementing lactic training and running 400s repeats for training was enough to boast my confidence and get me back on the track.
Since I feel quiet inspirational it is only fair to leave you with one of my favourite quote from Jim Horning that keeps me moving during those difficult moments.
Good judgement comes from experience. Experience comes from bad judgement.
Lighten up a little: Enjoy the journey and literally everything that comes with it. Get out of that comfort zone.
Until next Time:
Peter Bol