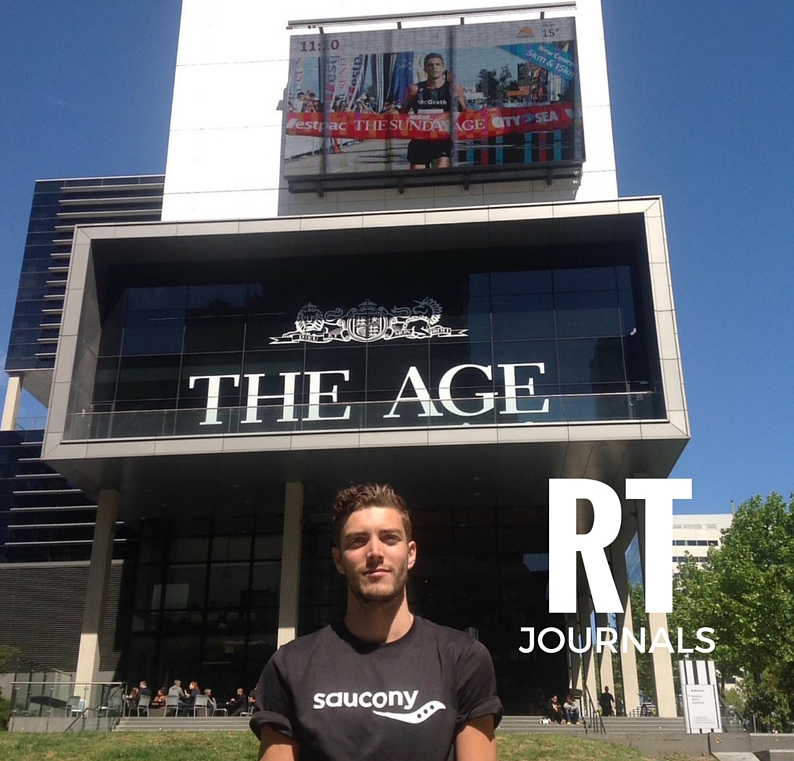 Prologue:
My last Runner's Tribe blog was in September of 2013, it largely covered the World Cross Country Championships and the domestic season that followed. At times I touched on injuries throughout the piece but never delved into specifics as I wasn't sure of the severity of my predicament. It became evident towards the end of that winter that I would require surgery, so I held off on a follow up blog until the rehabilitation timeline was clear and I could present an informative narrative of said procedure. Alas that is not what you will read today, after numerous setbacks and even a secondary surgery this latest blog entry was essentially written in snippets over a two year span. I've done my best to accumulate all of those scrap pages, post it notes and anything I may have written on and present them in a coherent and chronological manner. They are as follows:
Origin of deformity:
Season after season of high mileage and poor biomechanics have left me technically 'deformed'. Haglunds Deformity is a bony enlargement on the back of the heel that almost certainly results in bursitis between the achilles tendon and bone. The growth occurs when the soft tissue near the tendon becomes irritated through mileage, friction and/or biomechanics.
My longtime mate and high school coach, Johnny Meagher, is another distance runner to have suffered from this. Thus far our careers have paralleled each other in personal bests, career goals and now injuries. John went up a full shoe size throughout his deformity and likened it to having a golf ball stuck between his heel and shoe. In an attempt to continue running and improve on his 2:16 marathon John started putting his trainers in a vice grip and drilling a large hole in the heel plate in which his Haglunds could live. Again like John I always had a new goal in mind and have continually delayed any precautionary measures and even the required surgery. Ultimately I had a nice bump to show for my stubbornness.
World Cross Country Championships:
The World Cross Country Championships are obviously a well documented event, I covered it from my perspective in a blog entitled 'WXC To XCR' in late 2013. I spoke of the camaraderie within the Aussie team and the atmosphere of competing on an international stage in a green and gold singlet. With that experience already voiced we can go straight to the imagery …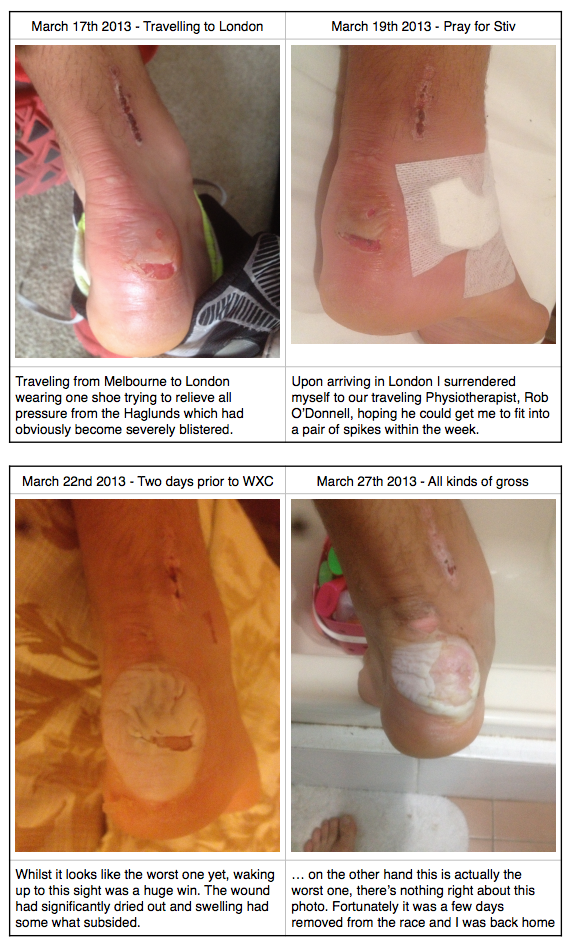 XCR'13:
The domestic season that followed was plagued with haglunds deformity, sesamoiditis and rheumatoid arthritis, essentially a winter of prolonged physical stress. Hoping nothing would eventuate from any of the three I continued through XCR often sharing podiums with Liam Adams, Mitch Brown, Duer Yoa and Craig Mottram. Everything appeared great but behind the scenes I was soaking my feet in hot magnesium chloride before I could even warm up. As for the warm downs … well there weren't any, often post race I was sick behind the Box Hill tent after asking too much of my feet over demanding cross country courses.
Despite the amounting stress I was still hopeful of an International Chiba Ekiden birth in November which was still some months away. With that in mind I thought it best to keep all injuries to myself so as to not be viewed as a liability. Deeper into the season the haglunds and sesamoiditis worsened, I recall pleading with myself to pull out during several races including the Victorian Cross Country Championships, however showing obvious signs of weakness would jeopardise any possible Australian representation. Now with two of the three injuries at the hight of their hindrance I started to make appointments with orthopaedic surgeons. Essentially I booked two surgery dates: one of which being pre Ekiden incase the situation quickly got out of hand, and the other obviously being post Ekiden as I had then conceded surgery on my giant freakin foot was a must. Having succumb to the inevitable I desperately wanted to be selected for my third Ekiden, viewing the trip to Japan as my one last hurrah for 2013.
Two big races … and an even bigger foot:
Now on the back of a successful winter I had received the phone call from Athletics Australia I had been waiting for as my third trip to Japan was confirmed! Further good news would follow as I learnt I'd be traveling with my then training partner and good mate, Anthony Aloisio. Not to get ahead of myself I still had to survive one of my favourite domestic races, The City2Sea. Putting together back to back 15km and 10km road races a mere week apart was obviously going to be a great challenge but one I was keen to accept as the countdown to my surgery was well underway. Coming into the latter half of November I knew I was looking at what would certainly be an exhausting two weeks:
– Sunday 17th: City2Sea
– Tuesday 19th: Flight to Japan
– Saturday 23th: Chiba Ekiden
– Sunday 24th: Depart for Melbourne
– Monday 25th: Achilles surgery
First things first, The City2Sea. Honestly I don't recall a lot of the race, being fortunate enough to leave St Kilda with the win was a memorable moment for me but the finer race details now elude me. The only split of significance to me at the time was the 10km mark as we went through Albert Park. This was going to be the most relevant split going into Ekiden and I was pleased to see sub 30min on the watch. Now with City2Sea done I could focus on Ekiden, however with obvious fatigue in my legs it was going to be a very light training week. At the time I wrote an article for R4LY Magazine called 'A Week in the Life of …' in which athletes portray a week of their training/racing. To fill a double page spread I largely spoke of the road races and my recovery measures, I was on the massage table twice (important/10) and session days were reduced to drills in a hydrotherapy pool.
However that was short lived and two days later I was off to Japan! A quick description for those who don't know; The Chiba Ekiden is an inter-gender relay in Japan in which the distances add up to a marathon. It always falls on the 23rd of November which is a public holiday over there. This creates an amazing atmosphere for competition as the streets are lined with people for almost the entire 42km before culminating in the stadium in which it began. The JAAF (Japanese Associations of Athletics Federations) invite, fund and accommodate a dozen countries to compete including The United States, Kenya and obviously Australia. Each country has a few cabins within immediate proximity of each other with a shared dinning/ball room for teams to socialise. With such close living quarters it's an amazingly friendly trip, one of my favourites to be a part of!
Much like the City2Sea however I only remember the key points of the race (perhaps because it was over two years ago), most importantly from my perspective I had been give the leg I requested, a nice flat 10km. Despite only being one week removed from City2Sea I always viewed this as a great opportunity to run a competitive international 10km and post a respectable time. Looking back I have an extremely simplistic break down of the races; Bridey Delaney comes into view and hands me the tasuki (sash) in a very competitive midfield position. I had 10km to get some hard work done and pick up a few positions before tagging Melissa Duncan. There, simple. Once back at the stadium to watch the final leg unfold it was great to see our Aussie coach, Rod Griffin, who informed me I had run 29:19 and taken the team from 8th to 6th. Knowing full well that I wouldn't be running for some months after this it was great to see a quick time on the results card. I've learnt from previous trips that there's a team tradition in which the tasuki be presented to the best performed Aussie athlete, now on my third Chiba Ekiden I was honoured to receive this acknowledgment from my piers and coaches. Overall I'm so glad that my achilles held on for that extra month and allowed me to travel with a great group of guys and girls!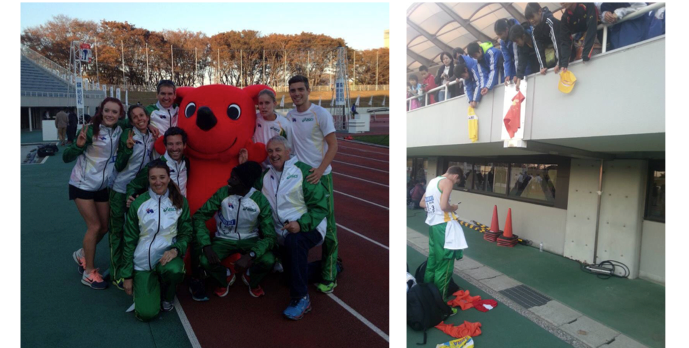 The inevitable achilles surgery:
After nothing but positive experiences in November it was time to face something that had been looming over me for years, the dreaded achilles surgery. I feel like I've been bangin on about this for a while now and my little word counter is sitting in the mid 2000's so we can just go straight to the pics: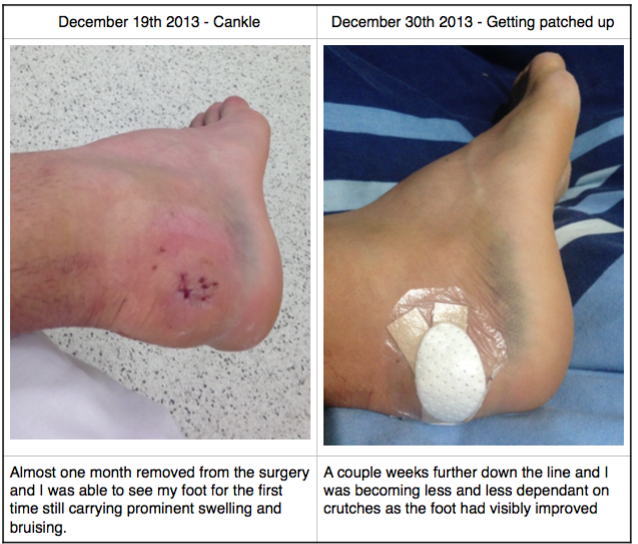 I'll go ahead and skip a couple months here as I did nothing but watch Californication for days on end. By this time we're well into summer and my stubbornness had led me to jogging a few weeks early (ten weeks removed from the operation). Note: The term 'jogging' is used extremely loosely, on day one I walked to Stradbroke Park (a mowed in grass track where I did Little Athletics) and nervously shuffled 80m before walking the following 320m … four laps and it was time to head home already. Admittedly it was great to just get out, shuffle around and see the sun but I still needed more. However one month down the line (now four months removed from surgery) and I was still doing a lame 400m limpy jog / 400m walk. More or less this same pattern of slow progression continued up until early May when I lined up for Round 1 of XCR'14 in Division 7. Ultimately being in Div 7 was my call, my achilles at the time wasn't exactly filling me with confidence and I didn't want to be a burden on our Div 1 team. Given the way the year started for me I had absolutely zero impact over the course of the winter soo something something something XCR, next chapter.
Another November, another surgery:
Halfway through the uneventful winter and I had started to build my engine, finally I felt like there were no shackles and what better way to experience my new found freedom than on a Sunday run. I don't mean to sound like Forrest Gump but eh "I just felt like running". After taking multiple scenic routes I found myself well distanced from the group, without anyone to remind me of logic (@jackholden95) I decided to run a marathon … cos why not? There's about as much narrative to this as there is reason, I made my way through the hellevation that is Templestowe, Warrandyte and Eltham before arriving back at Westerfolds in 3hr2min and that was that. Now back at 160km a week (at the time) I was still plagued by one final disease; rheumatoid arthritis in my big toes. Not willing to abandon my hard work and concede to more time off I naively carried on. This would last all of two weeks as my big toe had become a swollen, illuminated red mess and I could no longer bear wearing a left shoe anywhere (the track, Shoppo, Anyway). My 2014 campaign had ended abruptly in July as I once again found myself seeking a doctors intervention. Upon my first visit I learned that the 'red mess' was actually a process in which the skin turns a crimson red as a result of excessive internal bleeding. I found that really quite disturbing and knew that another surgery was imminent.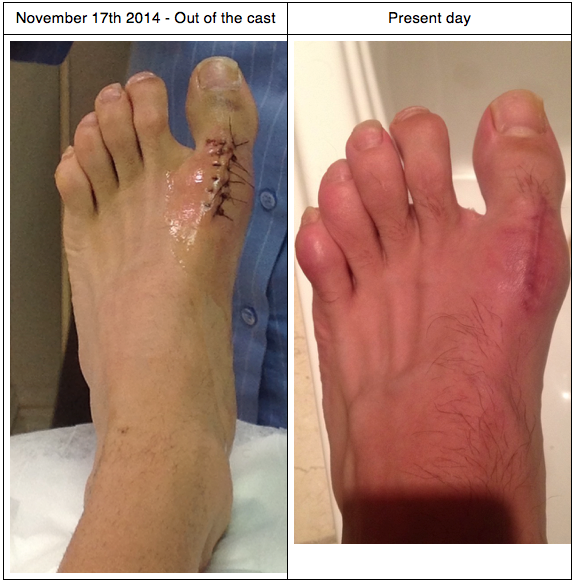 I cannot stress enough that this was in no way related to or caused by spontaneously running a marathon. Arthritis is a genetic disease that my father and I have suffered since our early twenties, it certainly does not develop over the course of a long run.
Rinse and Repeat:
Y'all know the pattern by now, XCR'15 started annnd I didn't finish it. However just prior to things going belly up I was selected for Team Vic at the National Cross Country Championships … yep, went belly up then.
Professional life:
The one positive to come from such an inconsistent two years is I was able to put a lot more time into my studies, commit to a schedule and complete a Diploma of Remedial Massage and a Cert IV in Personal Training. Now almost one year on from their completion I've started working at Evado Studios in Hawthorn with fellow runners Katherine Katsanevakis (Administration Manager) and James Alexander (Physiotherapist). I'm currently positioned as the Massage Therapist and loving it, it's great to have people from all sports and training regimens on the table for a chat. In some cases their sporting orientation is far removed from athletics, Evado draws in such a wide range of clientele seeking conditioning, strength, rehabilitation and both clinical and fitness based pilates. I've now started to move into Personal Training as well which is great to give the hands a rest from massage and in coming weeks we'll also be launching a Running Group!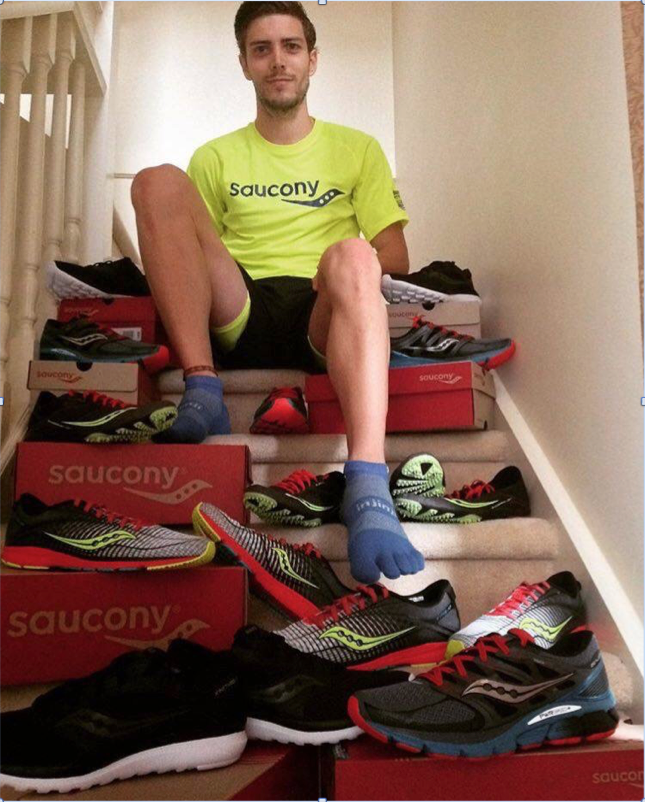 Shout out for the support:
As mentioned previously I first put pen to paper for this Runner's Tribe entry in late 2013. It's sure as hell been an inconsistent two to three years since then but despite this I am very fortunate that Saucony have stood by me and entrusted me to represent their brand in various other avenues off the track. Losing sponsorship opportunities and incentives throughout this extended time period was of course a concern, however last year I was pleased to announce a secondary partnership with Injinji Performance Products. Being well aware of the current state of my feet Injinji was a brand I specifically sought after. As portrayed above I have been susceptible to blistering in the past, a problem yet to be encountered since welcoming Injinji onboard. Also under the Performance Products umbrella are Zensah Australia whom manage my ankle stability and calf compression given the nature of the 2013 surgery. I now look forward to putting a twelve month training block together and giving back to the companies that have been so generous to me.
Thank you for the read … but more importantly, thank you for your support in recent years!
@steviexc