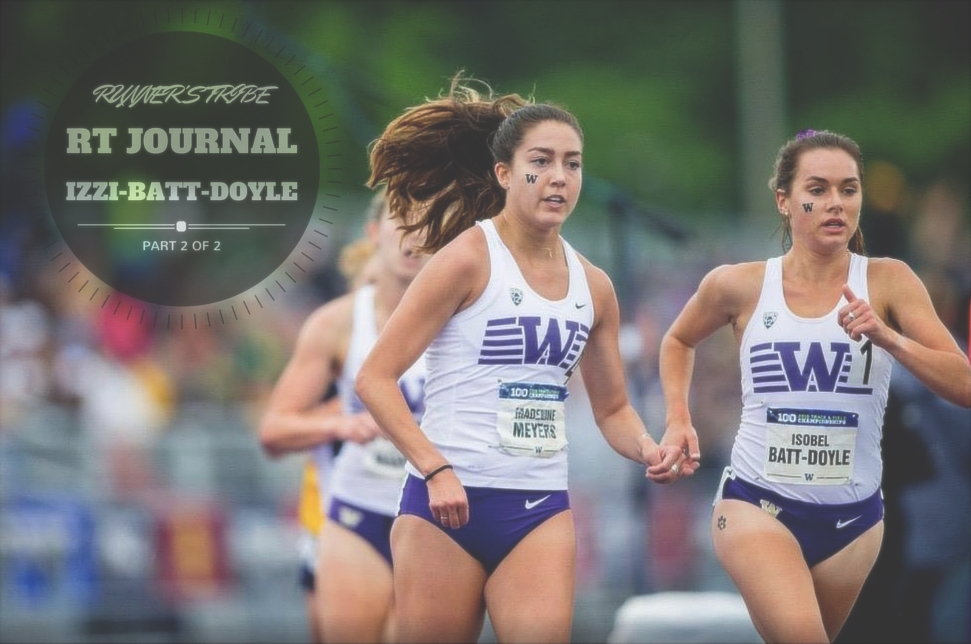 Going to college in the USA and transferring schools part 2 of 2
Going to college in America to be a student athlete is full of ups and downs. While I had some great experiences, I also had some not so great experiences and struggled through many days. The first few months were the hardest, missing home and my family so much, and trying to juggle work and practice and experiencing pure exhaustion most days. The days are long, practices are long, you might go straight from a long practice sweaty and hungry and into a three-hour class. There is a lot of travel involved, and you don't plan it so you just have to go with what you're told to do. We went to Atlanta, Georgia last year for the first meet of the outdoor season. I was supposed to run a steeplechase and I had tapered for it, and mentally prepared for it, but sadly the meet was running late and mine was the last event and we had to skip my event to get our plane back to New York. I was devastated! On a trip to Miami we had some crazy connecting flights because they were obviously cheaper, and we ended up getting so delayed because of tornado warnings in the St. Louis airport that we didn't get to our hotel until 4:30am. But you just have to get up the next day and run anyway and try not to stress about it because it's totally out of your control! Running and competing can start to feel like a job, and essentially it is because you are really being paid to do it. Sometimes that can make it easier to not get nervous because you just have to go on auto pilot and get it done, and other times the pressure of living up to expectations and getting points for your team can make it absolutely terrifying. But like anything, there are good days and bad days.
The last two months have been pretty amazing for me, and I feel incredibly lucky to be where I am. Since moving to Seattle in March and starting at The University of Washington I've had the opportunity to travel with this wonderful team and run at some awesome meets including running a 1500m PB in Arizona with 4:22. before I'd even started classes, then a 5km PB at the Stanford Invite with 16:04., and a 3000m steeplechase PB at Historic Hayward Field in Eugene behind my awesome Canadian steeple bud Charlotte Prouse with 10:02.00 that ranks No. 3 all time UW. It's hard not to wake up everyday and be excited about life when you're in a place you love, doing exciting things, and being surrounded by teammates and coaches who lift you up everyday. I'm staying in Seattle for the US summer break and I'm really excited about properly exploring my new city once all the craziness of the outdoor track season has ended!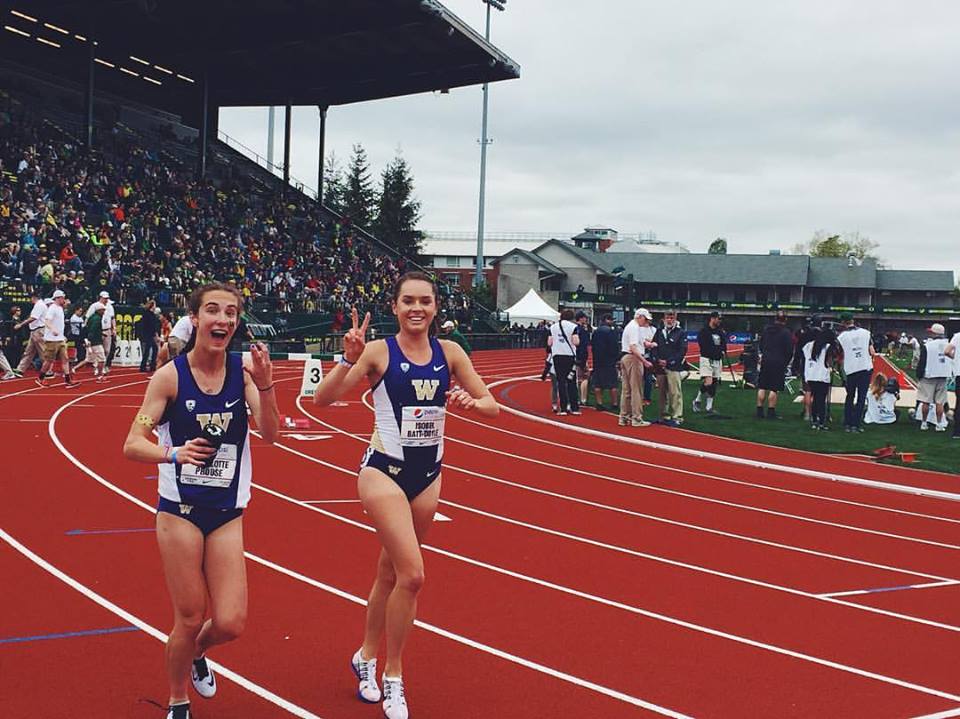 A lot of people have asked me for advice about going to college as an athlete since I have been there. Its difficult to offer one set of advice to everyone because it's going to be a difference experience for everyone. At the time for me going to college in America was my best option. I wasn't particularly happy with my running situation in Adelaide, I didn't see how I was going to process in the situation that I was in and it is likely that if I stayed in Adelaide I would have given it up at Uni or maybe just continued to run socially. If you are really happy with your situation and can see how you will progress to the level you want to be at then staying in Australia could be a better option. Going to college can be a bit hit or miss, finding a good coach is important and a team and environment that you'll feel comfortable in are the most important things. Visiting if possible is without question a big help in making the decision. It is undeniable that the experience of competing at college in America in the NCAA is an incredible experience and is something that just cannot be compared to what we have in Australia. Everything in America is bigger, including track and field. I couldn't believe how much more popular it is in America, how many people are involved in it and how lucky I was to be in the situation that I was in. Just having paid travel expenses, food, living, tuition and free gear is a huge selling point to me. Track and field is a rough sport to get a decent pay check from, being supported while competing and having your education paid for is an awesome deal.
Being part of a college team and having the opportunity to live in another country and have all of these incredible new and exciting experiences is something that I am extremely grateful for. I'm finishing up my second year soon, and I'm really excited to see what the next two years have in store!
Thanks for reading about my journey in the US – if any Aussie athletes have any questions about going to college and competing in the NCAA send me a message on Facebook I'll try and answer any more questions you may have!
Izzi 🙂