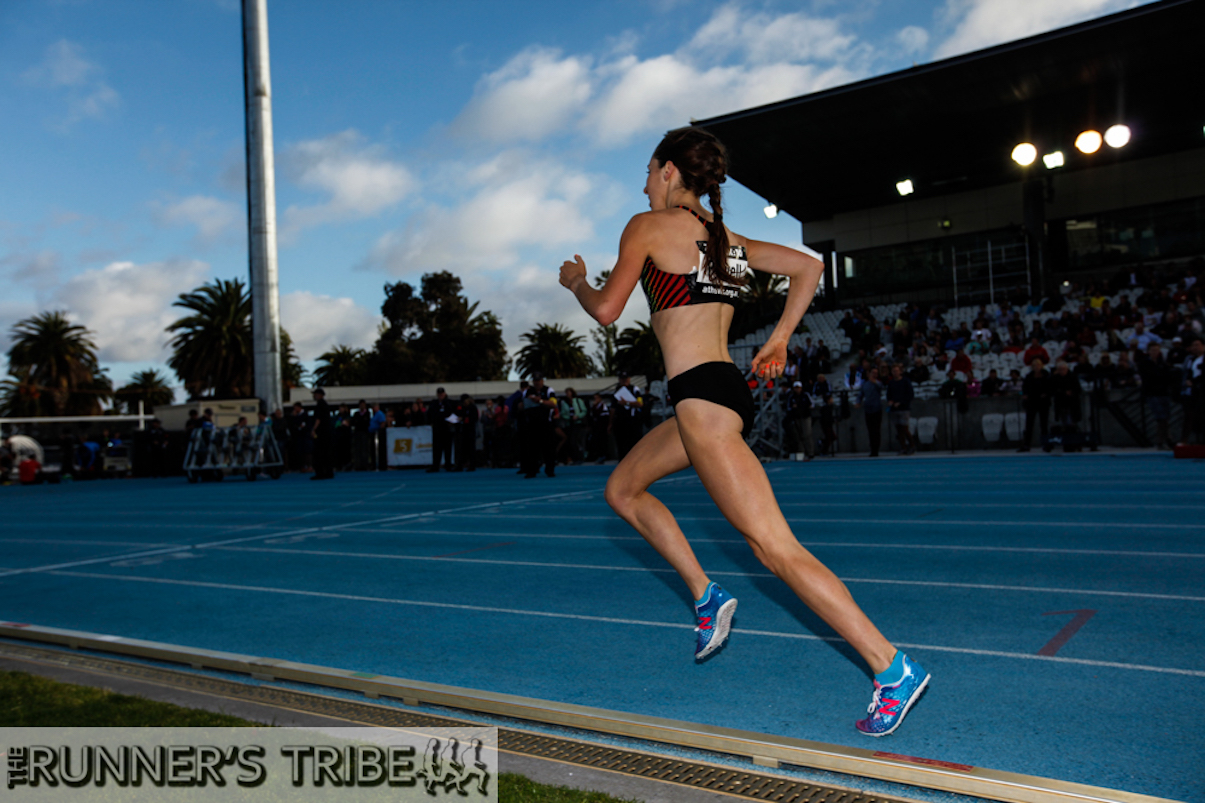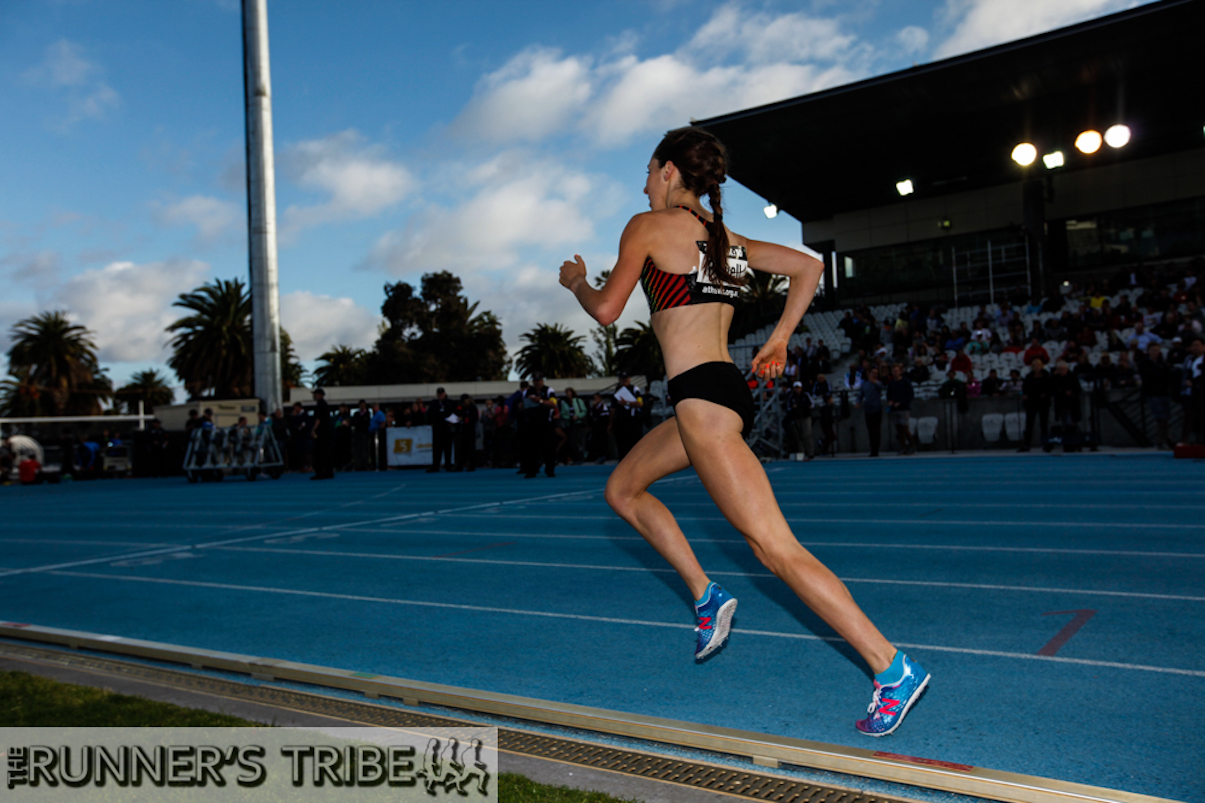 RT Journal by Courtney Powell
I'm sorry this blog post is so delayed! I have been a very busy girl with university assignments and exams!
Early April, the Powell girls all headed up to Daylesford to celebrate my Nan's 70th Birthday. During this stay, we had a tarot reader come to our apartment. We all gathered at the table eager to hear what he had to say. When it came to my turn he read my palms and dealt out my cards one by one. After the first card, he looked at me and asked, 'You've had a hard time recently haven't you?'
I was quick to reply 'No'.
But then he dealt the next card and said, 'Yes you have, this explains your response. You're a glass-half full girl'.
I've always been an optimistic person as I see the positive from every situation. But this tarot reading made me admit to my family (who already knew) and myself that I had been having a pretty hard time over the previous six months, particularly the two weeks immediately. After a shocking display at nationals I had decided to not travel overseas with the rest of the Melbourne Track Club in order to train for the Stanford Invitational, my only remaining opportunity at the 10km Olympic Qualifier.
Instead of flying to Mt. Laguna with the rest of my training group, I returned to Melbourne and to see Dr. Castricum. Obviously something was not quite right. For those who don't know, (which I hope is most of you) I ran slower than my threshold pace, getting lapped in Sydney at the Australian 5km championships.
I had nearly my entire body scanned with MRI, and thankfully I did not show any signs of bone damage. However I had a decent amount of inflammation in my sacroiliac joint and mild tendinosis in my glutes. Dr. Castricum sent me for a cortisone injection to see if that improved the discomfort I was experiencing in my pelvic region because of it.
It was after this injection I had two weeks completely off any exercise. I was absolutely devastated during this time that things had not worked out for me. I don't cry much, but I cried a fair bit! Although I didn't admit to many people, I believed that my performances over the winter season last year including a 32.32 road 10km, indicated I had a realistic shot at qualifying for the Olympics in the 10km. I was shattered to realise that my quest had been forced to an end.
After these two weeks of complete rest I noticed my jeans were loose and I jumped on the scales. I'd lost around 3kg of muscle from no running or gym! Therefore when I went to run, I couldn't even complete 20 minutes due to losing even more strength in my pelvic region!
This allowed Dr. Castricum to determine that I had sacroiliac joint dysfunction because of the sacral stressie I had at the end of last year. All the muscles around my sacrum had switched off during this period and had not returned. I needed to find them again!
I have been so privileged to have the Victorian Institute of Sport and Athletics Australia supporting me through this period of my athletics career. I also can't thank Wendy Braybon and Kate Mcgillvray enough for spending an hour with me every Wednesday devising a Pilates program which I have been doing consistently every-day.
Although it sounds easy to just 'get stronger', it has been seriously difficult because I literally have started from scratch! As my strength has to improve at a faster rate than my running workload is, the first month of rehab seemed as though I was making no progress. The longest I could run was 30-40 minutes. I spent two weeks simply trying to activate the deep muscles that support and align the pelvis, let alone start strengthening them! I am at the VIS at least three times a week doing my strengthening exercises on the reformer under the watchful eye of Cory Innis.
Over the past two weeks I have noticed a drastic improvement in my form. My physio and masseuse are noticing that my pelvis is consistently in line, which explains why I am now able to run 80-90minutes every second day. Recently, I have been feeling as though I am gliding across the ground and as if my pelvis does not move as my legs propel me forward. Running finally is starting to feel easy like it did a year ago! It is essential I consolidate this running form and continue to make my pelvic region robust before properly commencing training in order to conquer this weakness and avoid more injuries in the future.
This will be a slow process but I am constantly reminded that being an athlete is never easy, and the results of dedication and persistence are worth it. Many people admire athletes in my training group such as Genevieve LaCaze (I would name more but the list would be quite extravagant!). These people may do so because of their exceptional achievements, however I do for additional regions. I get to see these athletes on a daily basis when they are in Melbourne and the challenges they face. They never back down before overcoming them. Their persistence and devotion to their athletic careers should make them role models for everybody, not only those immersed in the sport.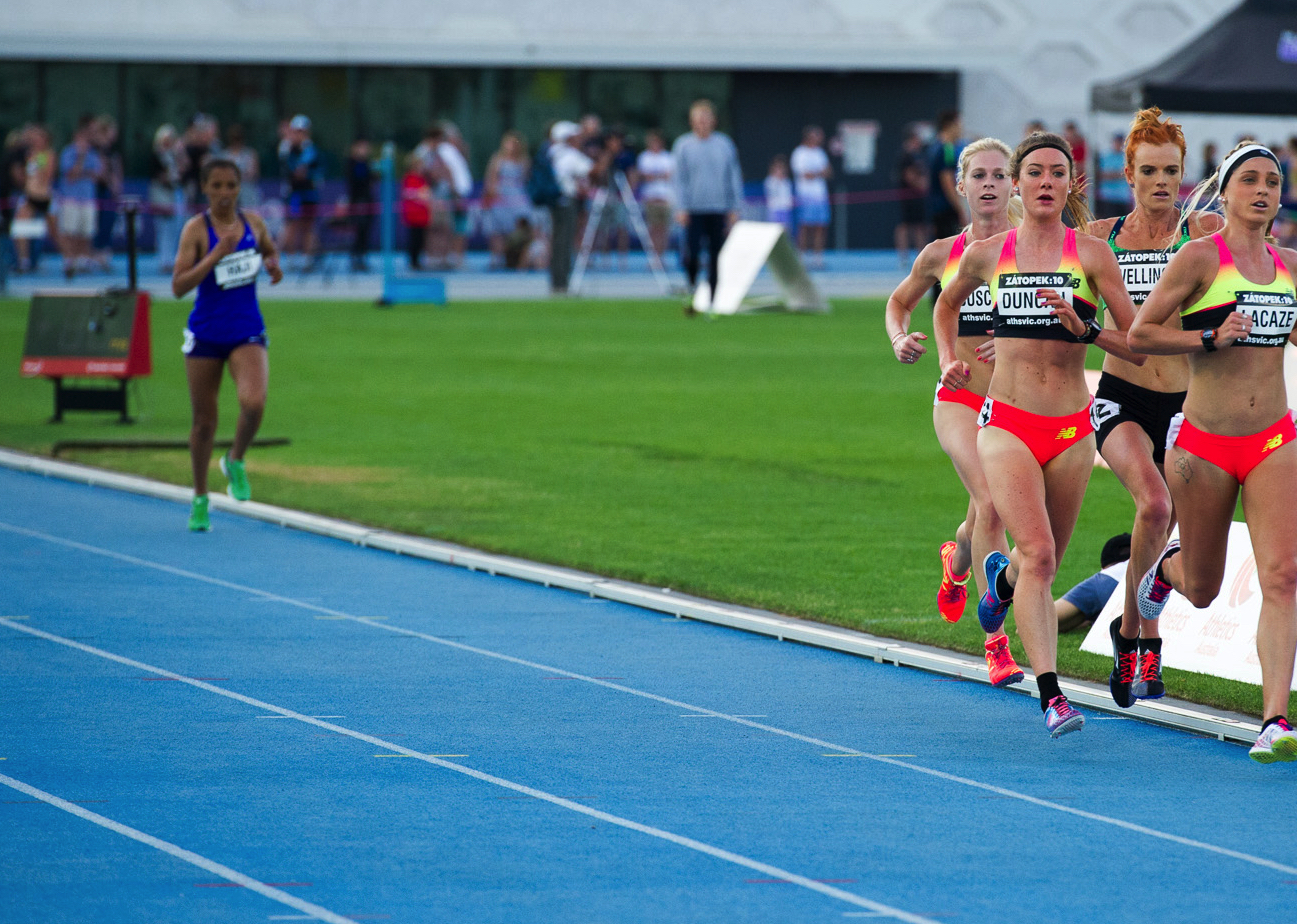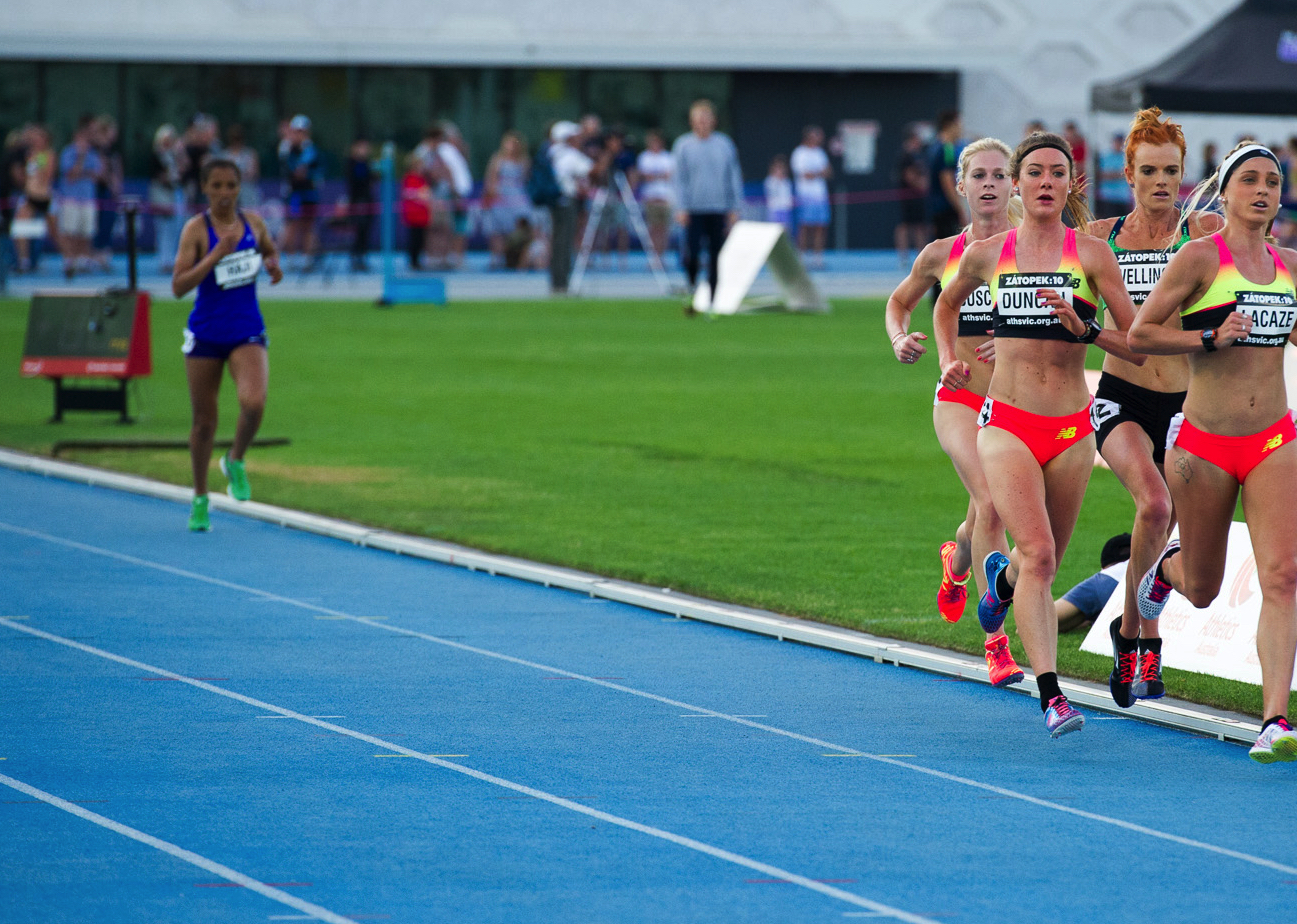 I am hugely inspired by Eloise Wellings. She has been a realistic chance at competing at the past five Olympics however missed the first three due to injury. She has never given up through her many setbacks and not only has she achieved many of her goals including of competing at the Olympic Games (London 2012, Rio 2016), she has also set up the Love Mercy Foundation in Uganda. She is my ultimate role model as I aspire to compete at the Olympics one day, and make a difference to the lives of others. With my Biomaterials Engineering / Law degree I hope to design prosthetics for the disabled. I'm lucky to have Nic Bideau as a coach as he understands and accommodates for my university commitments, whilst devising a running and racing program so someday I can reach my potential and achieve my goals on the track.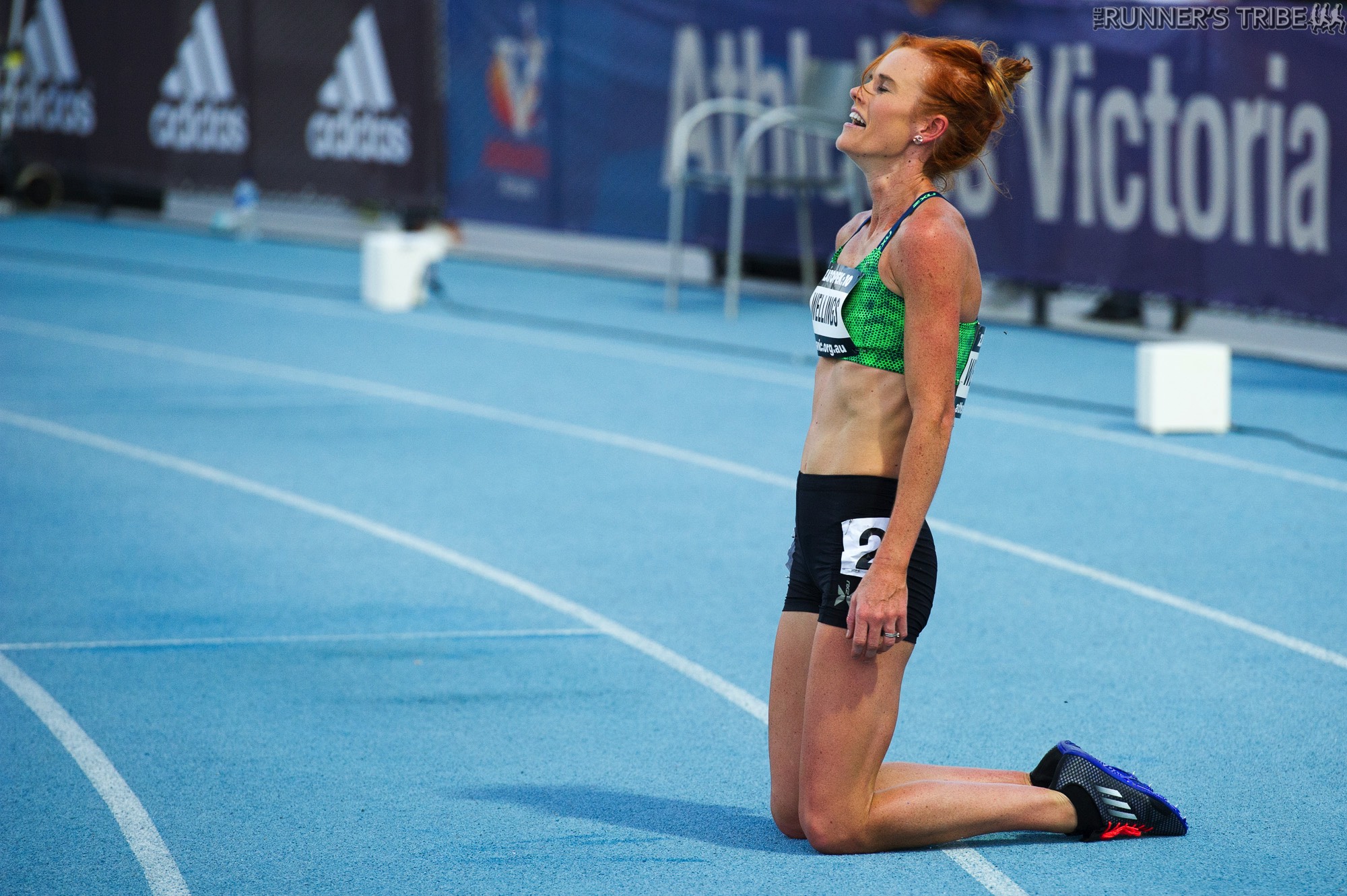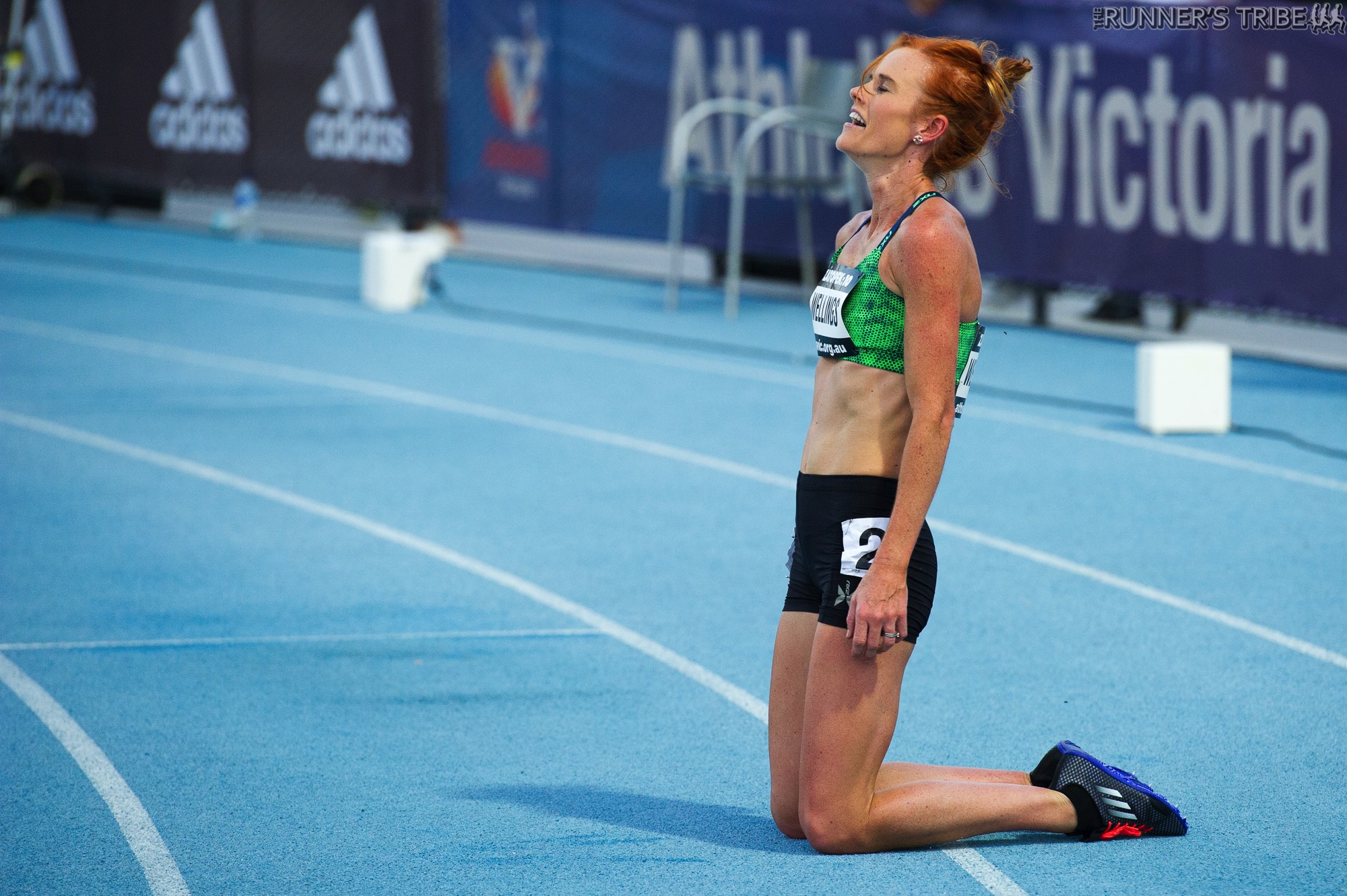 Although I have appreciated that I have been through a hard time the past six months, I still believe I am extremely fortunate. I have the BEST team behind me through Nic, New Balance, the Victorian Institute of Sport, Athletics Australia and of course friends and family. I want everyone to know, particularly these people that someday I will achieve my goals. I don't know when, and I'm sure I will be faced with more hurdles along the way. But I am persistent (I am renowned for sitting at a desk for hours to complete one maths problem) and am always trying to get back to do what I love and make the people who support me proud!
Thank you for reading and I hope to see many of you in the near future.
Courtney x