Twelve months ago (this week!) I moved to the amazing city of Melbourne! Beside from the fact that I have always loved Melbourne as a city, the reason to relocate was to satisfy my urge to challenge myself athletically. Before relocating to Melbourne I felt I had reached a point where I needed a change in my training and in environment. When the opportunity became available to train with Justin Lewis and his awesome squad, I jumped at it! I didn't want to look back on my athletics career and wonder what could have happened if I didn't grab the opportunity to be coached by Justin and train with the likes Tamsyn Lewis-Manou and Katherine Katsanevakis.
Whilst running is often considered an individual's sport, sometimes this isn't further from the truth. Training in a close-knit squad has been a game changer for me; they make the cold days bearable, the tough rep's tolerable and the good sessions great! A lot of the positive energy and determination is driven by Tamsyn's leadership. Her positive attitude and welcome advice has been invaluable in my development.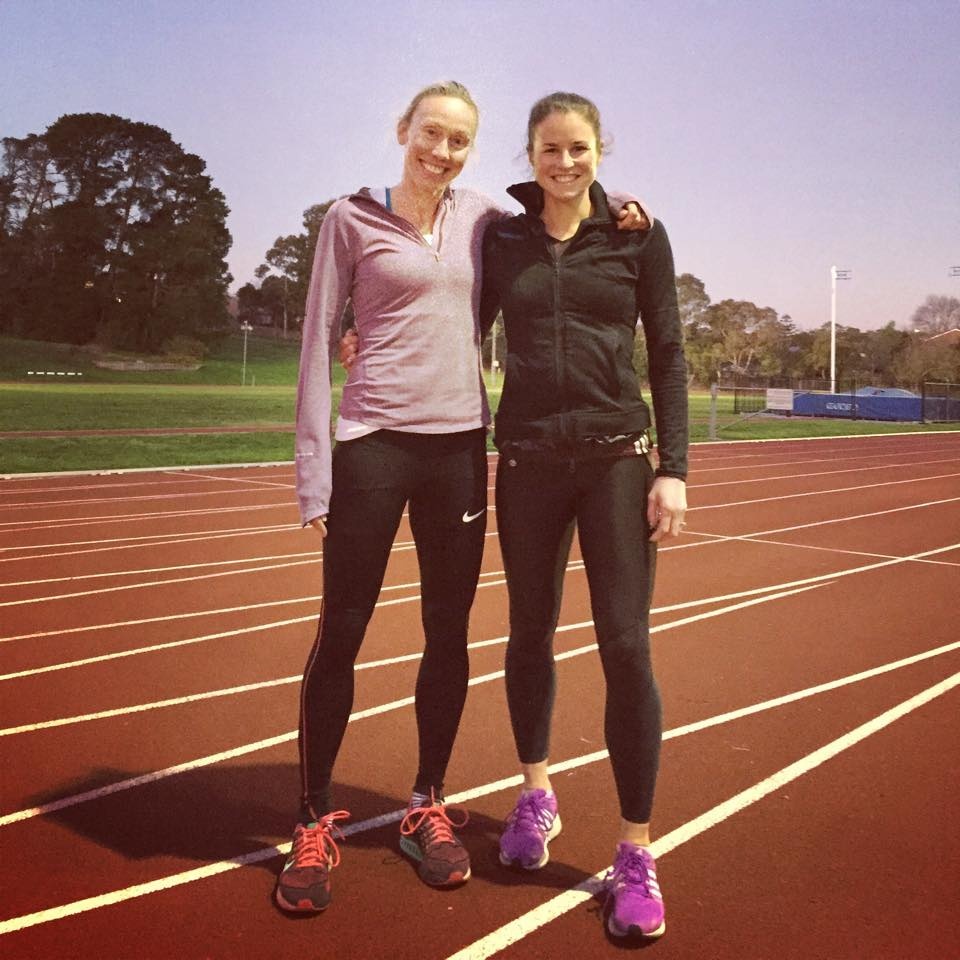 Growing up, I was taught to never have any regrets and my parents "you can do it" attitude made the decision to move very easy. I am also very fortunate to have an amazingly supportive partner who said he would move with me if that's what I wanted to do.
Looking back now and reflecting on my time adjusting to my life in Melbourne I now can see that I loved the challenge. Before moving over the only set plan I had was where I was going to train, meaning I had nowhere to live and no work lined up. That quickly changed and within a few weeks I had a place to live and a job working as an Exercise Physiologist! Before I knew it, the racing season was underway!
Before long, the changes to my training program that I was looking for had started to take form. I was consistently running well at interclub meets and was feeling positive about how I was progressing over the 400m.
Around late October my back started to feel sore. This soreness persisted until I finally was referred for a MRI on Christmas Eve that diagnosed my disc protrusion. I was devastated.
As it was the Christmas break it was difficult to get treatment. Luckily I was able to speak with my friend and Chiropractor Sam Millard during this time as well as my coach who both helped me to stay calm and get myself right. I had to completely rest (which for me, is easier said than done!) and then slowly progress back into jogging. Luckily it was the Christmas break and I was surrounded by my family and friends, which was just what I needed to help me through this curve ball. Once I was back in Melbourne, Justin and my massage therapist Garry Miritis were fantastic in managing my injury. By February, I was able to progress back into my normal training regime. I began focusing my attention to return to racing with my first race being the Victorian State Championships. I was determined to manage my injury properly and to not relapse!
Despite telling myself not to put any expectations on how I would run in the lead up to the State Championships, I was disappointed with my times for both the 400m and 800m. I hadn't realised how long my recovery would take and while I felt fit during training; racing was a whole different ball game!
By March, Nationals were fast approaching and Justin and I decided I would run in the 400m (I had entered in both the 400m and 800m event). After getting my head around the disappointment from the State Championships, I got myself into a headspace where I was just so happy to be back running. I learnt to be grateful for being able to run and even today I remind myself during the tough sessions that I am so lucky to be able to do what I love.
Toeing the start line at Nationals knowing that I was "under-done" was a real mental test for me. My coach and I had discussed goals and the aim was to make the final for the 400m. When this was not achieved, it was then decided that I would run the 800m. Both events were equally as horrible but rather than walking away disappointed, I walked away from the weekend extremely motivated for the next season; I think I had gone through the disappointment and was ready for winter training to start. I promised myself that I never want to feel so unprepared as I did on that weekend. At least now I know that I can take the start line when I am not 100% fit. This gives me confidence because if I can do that then the rest is easy!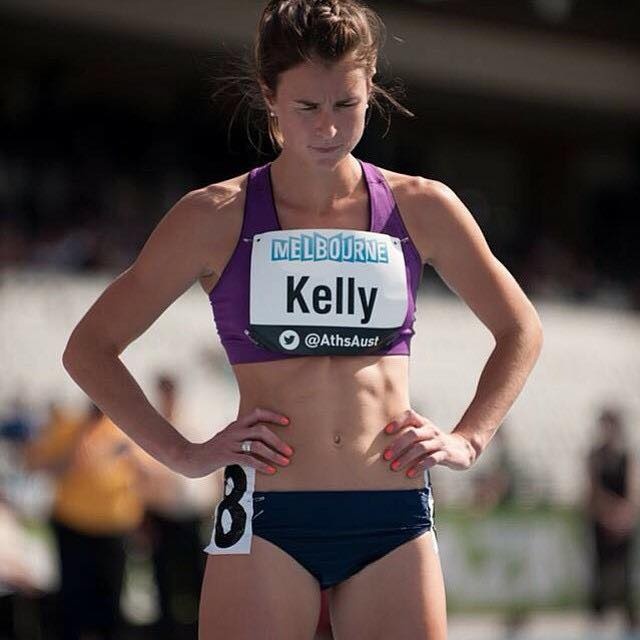 I've walked away from this injury more motivated than ever; I was keen to manage my injury and progressively increase my training workload over the winter. I have gained an appreciation for my body and its capabilities. I am mentally tougher and more determined than I have been in my career. While these lessons apply to athletics, I have also learnt a lot in my personal life; an injury isn't the end of the world, I have a great support network and so much to be thankful for.
Currently, I am in a solid block of training and feeling really fit and strong. I haven't got any niggling injuries and I absolutely love my training; it's fun but challenging and my body is responding really well! I'm looking forward to smashing a few PBs on the track this summer!
I still pinch myself sometimes when I am training alongside Tamsyn. This week at training I met my childhood idol, Cathy Freeman for the first time! I was very star struck and couldn't believe how lucky I was!
Aside from athletics, I am loving my job working as an Exercise Physiologist/ Instructor at Kieser Training Brighton. I now do all my strength training at work, which has improved the strength in my back greatly. I also work as a Nanny on three mornings a week, which is a lot of fun! Socially I've made new friends, reconnected with old ones and stepped outside my comfort zone. As they say, a change is as good as a holiday! I am also so excited to be getting married to Rupe in December this year and that I will become an aunty in September!!
Thank you Runners Tribe for the opportunity to write another blog. I have thoroughly enjoyed reflecting on the past 12 months.