#2016
The ultimate goal of every athlete is the Olympics, especially in the sport of athletics. It is a sport which can offer an abundance of self satisfaction – but the "income" and "fame" that most other sports see are outcomes which elude most Australians – therefore, basically rendering the Olympics the one and only goal for most of us who hope to reach such a level. Two years ago now I made contact with Nic Bideau who showed belief in me and offered advice. This, along with recognition from his MTC clique, put the Rio Olympics in my mind as a possibility, and led me to believe this situation would be best to assist me in getting there. We are now just a few months out from the 2016 season and, what I once saw to be a "possibility" is fast becoming a very serious chance due to a few slight, but highly necessary changes, since the past season. I am now under instruction from Mr. Telford, and rather than looking up to the MTC group like I did in the past, I am ready to compete against them.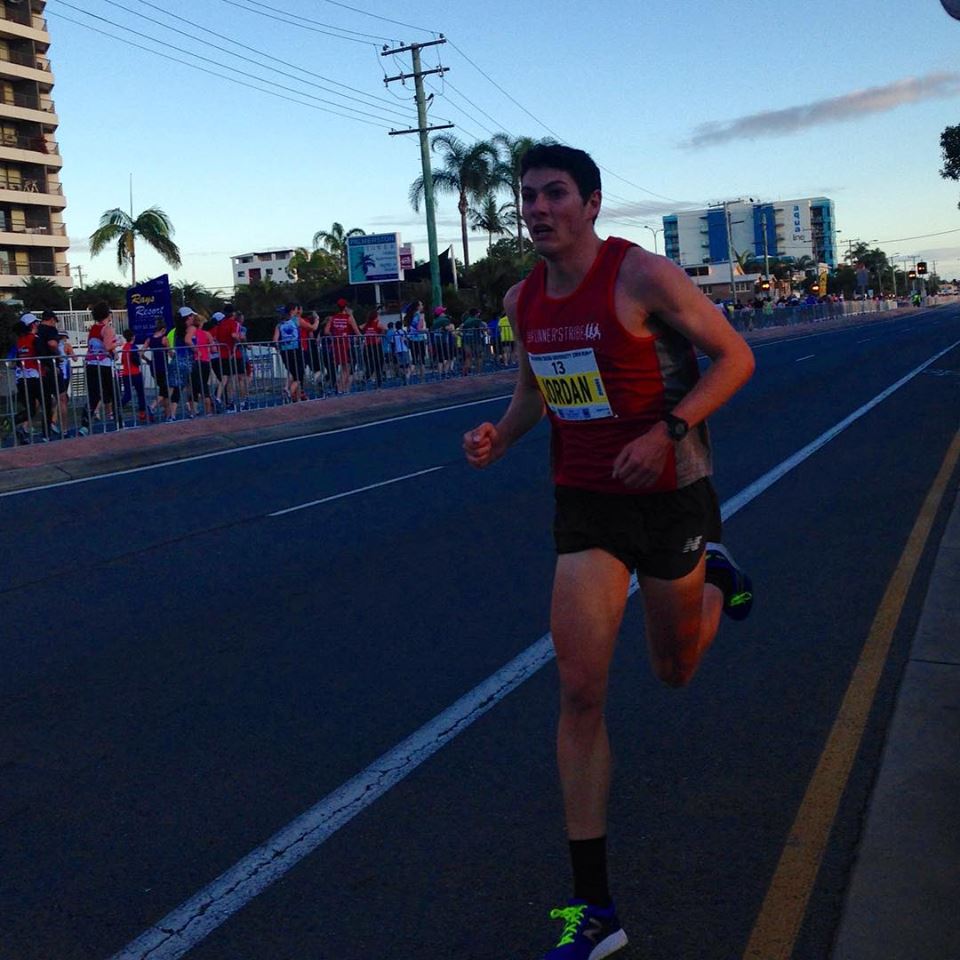 It's been roughly a year now since I started on the Canberra program. I won't add many specifics to my journal, but I can ensure you I'm working hard. I've been doing more mileage than in previous years, whilst maintaining a high level of intensity. The fact that I'm coached under Telford says it all – he is a marathon coach. I am basically doing marathon weeks with 1500/3000m specific intensity thrown in – times that by continuous back to back weeks since April, and you've got where I currently sit. This style of training has resulted in my best winter yet. I have finally managed to be reasonably competitive on the road circuit, seeing myself run under 30min for the 10km in a number of races; placing 3rd in the Gold Coast 10km (29.57), 1st in the Sutherland to Surf 11.2km (29.42 10km) and, my best result to date according to Dave Byrne, a record breaking 1st place in the Bathurst Edgell Jog 7.5km. Along with these have been my cross country results, which have seen me finish 6th at NSW cross country and 11th at the Australian Championships.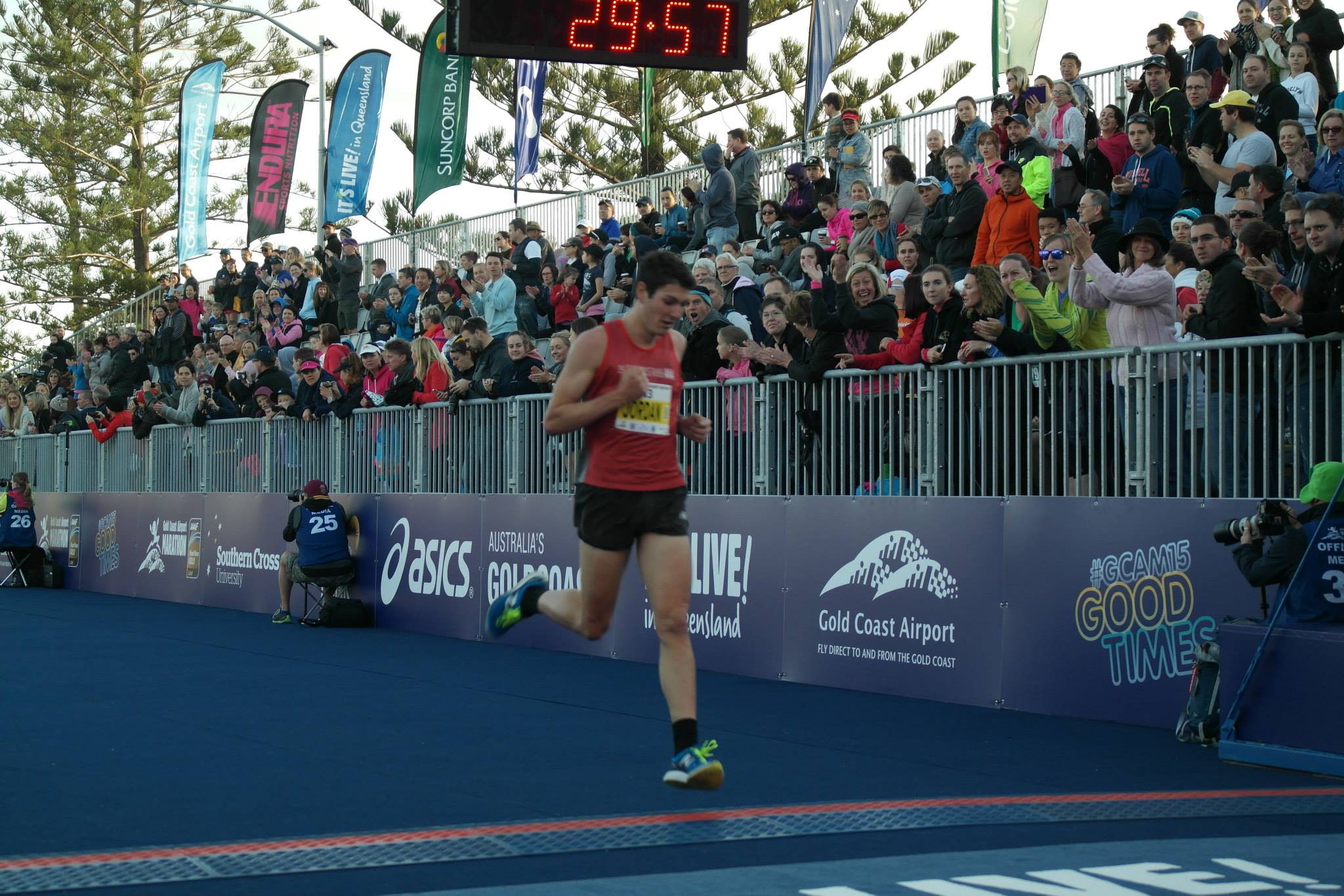 As we look towards the up and coming track season, it is clear that it's going to be a very interesting one. With so much depth in the 1500m it will be hard to finish top 5 in a Classic, let alone place at Nationals itself. Sam McEntee returning to town after his stint at Villanova throws another contender to the already large list which includes… The veterans: Gregson, Riseley, Wright, Roff and; The up and comers: Stapleton, Patterson, Matthews, Johnson, Fawthorpe etc. This list of names makes for a very exciting prospects.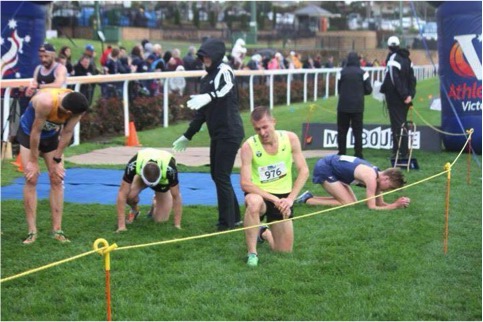 I know I may not be "Olympic stuff" just yet, but I certainly believe that I am doing the right work to get me there – and for the first time in a few years, so do others. In fact, just the other day I ran a 4.09 mile during a training session. This is significantly faster then the time I opened my season with in a race last January, and it's got me, and those said others, very excited for the months ahead. Whilst on the topic I would like to acknowledge Ross Johnson from the Runnerstribe, I am very grateful to have him as one of my greatest supporters. I have also recently gained the support of Saucony Australia which has been a big help thus far. Their shoes have far greater cushioning and support than those I have previously worn, which has allowed for quicker recovery times and higher overall weekly intensity.
Coming up is the National 3000m Championships, held at ES marks on the 7th of November. This will be the first race of the season for us Canberra guys. Following this I am still unsure, but after a good stint at altitude in January I would like to open up my 1500m campaign at the Hunter Track Classic. This time hopefully in the A race.
See you all on the track.
Gusman