© 2017 Runner's Tribe, all rights reserved.
"If I run with others then all sessions become full-speed burners; thus I prefer to run with others just for speed sessions" – Paul Tergat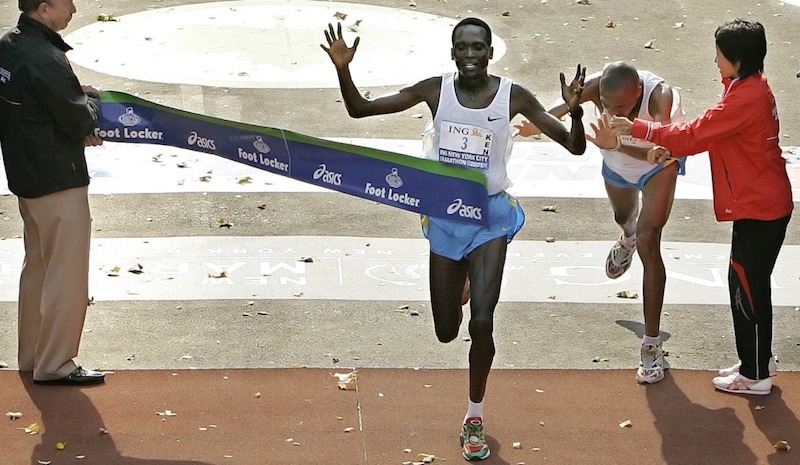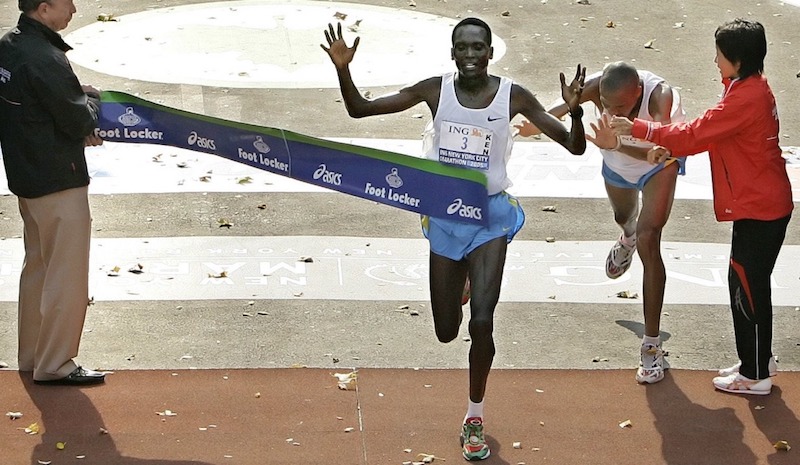 Sources:
Running to the Limit – Training Plans, Tips and Secrets. By Paul Tergat.
'Train Hard, Win Easy. The Kenyan Way. By Toby Tanser.
DOB: 17th June 1969, Riwo, Baringo District, Kenya.
Coach: Self-coached.
To discover how Tergat trained click HERE
Personal Bests
1500m: 3:42.3
Mile: 3:58.40
3000m: 7:28.70
5000m: 12:49.87
10,000m: 26:27.85
Half Marathon: 59:17
Marathon: 2:04.55 (previous world record)
Highlights
World Cross Country Champion; 1995, 1996, 1997, 1998, 1999.
Olympic 10,000m silver 1996 and 2000.
World Championship 10,000 silver 1997 and 1999.
Former marathon world record holder (2:04.55).
Born in Kenya's Rift Valley province, Tergat like many Kenyans started with very little. One of 17 children in a polygamous family, Tergat had a poor upbringing in the Kenyan countryside.
Childhood
"My upbringing gave me a strong will, a mental aggressiveness in what I wanted to achieve"
"It hurt (running). And I come from an area where there had never been an international runner, and so I had no idol. When I joined the military at 18 this changed. I met people that I admired a lot and that was an exciting moment for me."
Cross Country
Paul Tergat won 5 straight World Cross Country Championships – from 1995 to 1999 – an out of this world achievement. Despite never winning an Olympic title, his dominance over the World Cross Country event is arguably more than enough to place him in that elite echelon of the best distance runners the world has ever seen.
"It's probably the toughest distance race in the world to win. World class runners from 1500m to the marathon contest it and instead of just three runners from each country, like in the Olympics or World Championships, in the senior men's race, there are nine"  -Regarding the World Cross Country Championships.
Training
"Like most Kenyans, I have trained three times a day, but I find two is enough."
"If I run with others then all sessions become full-speed burners; thus I prefer to run with others just for speed sessions."
"If someone beats me, then I am happy for him; he will have obviously worked harder for the result than I did."
"I live close to the Armed Forces camp, but not with the other runners. This suits me as if I need training partners, they are there, but it allows me to be with my family. I like to be able to relax with the family in front of the TV, playing with the kids."
"Without a lot of self-sacrifice I would have never made it… It takes discipline to train day in, day out… If you are not determined to do your best then it is better not to try at all"
"In Kenya there is the belief that if you train hard you will succeed. This we have proven."
Returning from Injury
"I came down (in weight) too quickly. Sure, I could have run well, but I did not have any strength. I used to finish training sessions close to fainting"
Racing
"Go into competition with confidence from your training"
"Ask yourself: 'Can I give more?'. The answer is usually: 'Yes"
"The most important thing is not the other runners, but my own fitness. Then, everything takes cares of itself."
On Losing to Haile Gebrselassie at the 2000 Sydney Olympic Games
"One thing, my friend, you must understand is that I lost when I did the best I could. I didn't have anything, force or energy left. So I didn't feel bad. I took it as a challenge. It was encouraging for the next competition"
"We have to agree that since I'm a sportsman, there will always be a winner and a loser. And so we have to accept that for me I don't feel that I lost. That day was his day, so I don't have anything to complain about."
"It changes you as a person"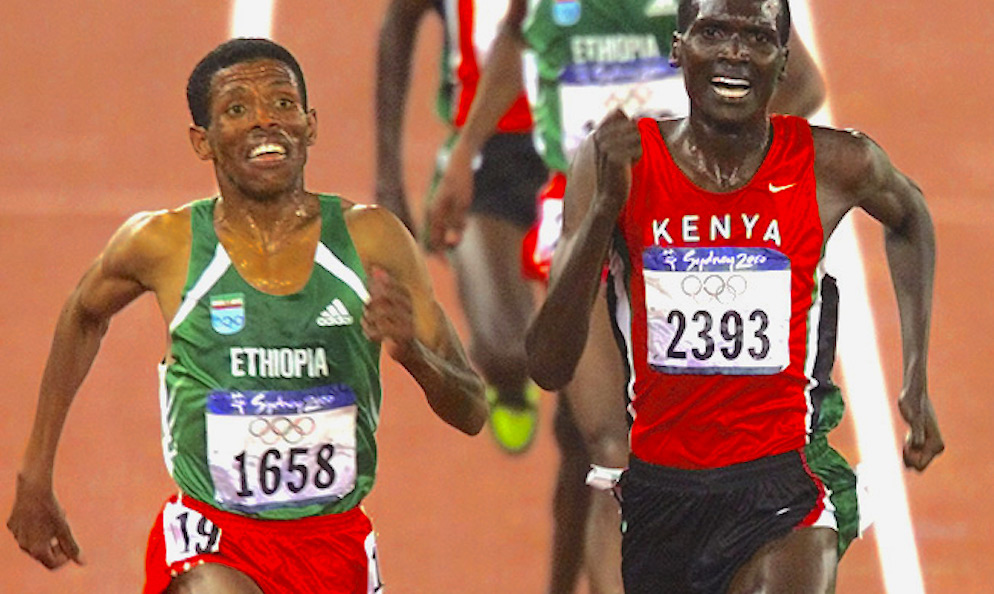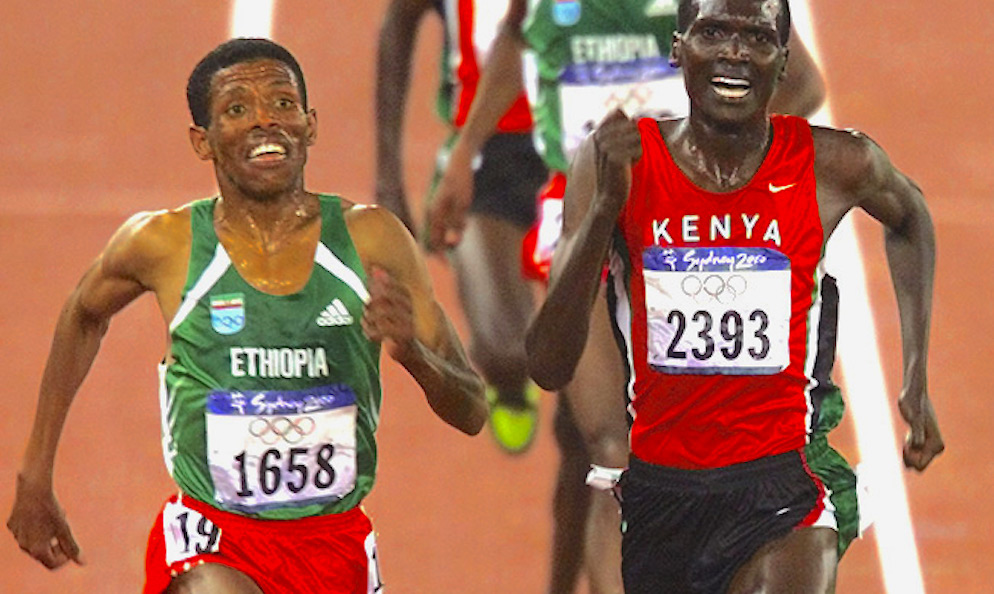 On the Marathon
"I cannot imagine that in the future a marathon runner will run sub-2:00 as I think we have nearly reached the limit"
"I set a new standard and showed that it was possible to run a marathon in under 2:05 hours."
Running in General
"With the necessary passion, the absolute determination, and the belief in your success it is possible to reach a world-class level—no matter if you are coming from a poor or a wealthy family."
"For me, the sport is not all my life. I have so many things that make my life interesting and not boring. It's only that the passion that I have for the sport, you'll never take that from me. I love it, I love it!"
"I do my running through love. When you do it for money and you lose, well this means the finish of you."
"Children from rich families have better opportunities and possibilities, however, in Kenya, poverty is the reason for the development of the great number of top runners."