We know a lot of runners who have an appreciation for the game of tennis. Some of us have a background in tennis or another sport. Therefore Runner's Tribe thought we'd take a look into the training of some of the world's top tennis players and how they incorporate running to gain their advantage.
In the 2012 Australian Open Novak Djokovic and Rafael Nadal's final lasted a mind-blowing 5 hrs and 53 minutes, where the 'Joker' came out trumps. In the modern game of tennis, players such as Djokovic, Andy Murray, Serena Williams and Nadal epitomise the exceptionally high level of elite 'super' fitness needed to be vying for the top spot. To break the top 100 in either men's or women's tennis today, players must maintain a highly specific on and off court training regime. Generally, the best form of aerobic conditioning for tennis involves running. Most would agree that the vast majority of running, for example, footwork, sprint and conditioning can be achieved on the court and in the gym when it comes to tennis. However, when looking to gain any advantage possible, top players are taking to the running tracks and roads to further their edge.
"I know that success does not come at once, it is not a thing achieved overnight. It is the result of many, many, many years of working and trying to achieve goals." -Novak Djokovic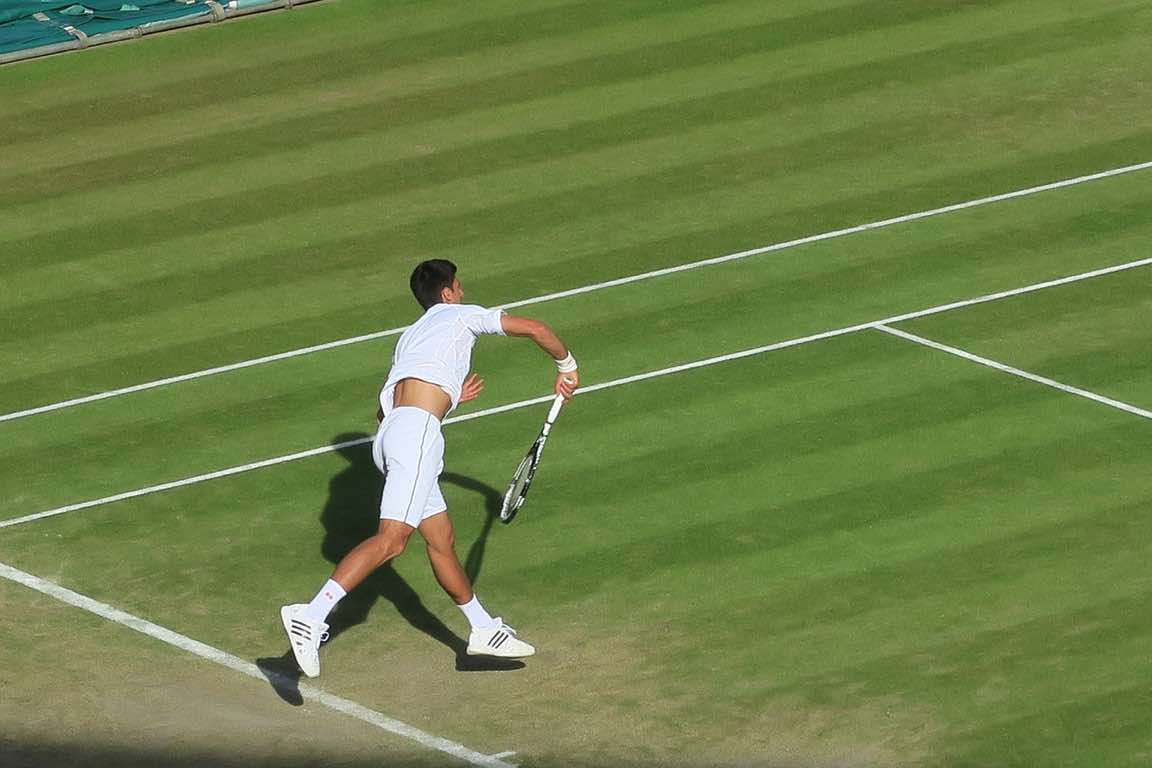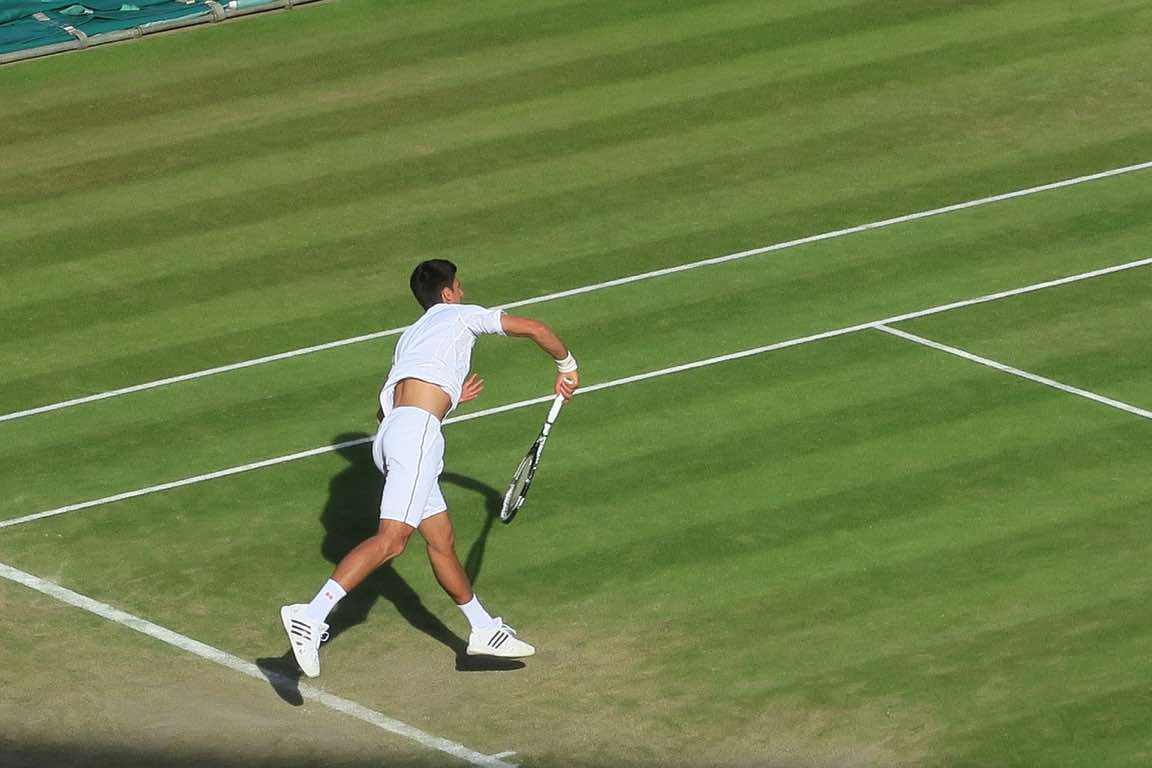 In this article we will explore 3 key types of off court tennis applied running training utilised by the world's best tennis players.
Interval training
Pace/Tempo training
Endurance training
"Running is, in relation to cycling and many other sports, clearly preferable for tennis players since the movement technique of running resembles the requirements of tennis play. However, similar training effects for basic endurance can also be obtained through participation in other sports, as long as large muscle groups are activated, a dynamic motion is ensured and the movement technique is easily mastered." -ITF (International Tennis Federation)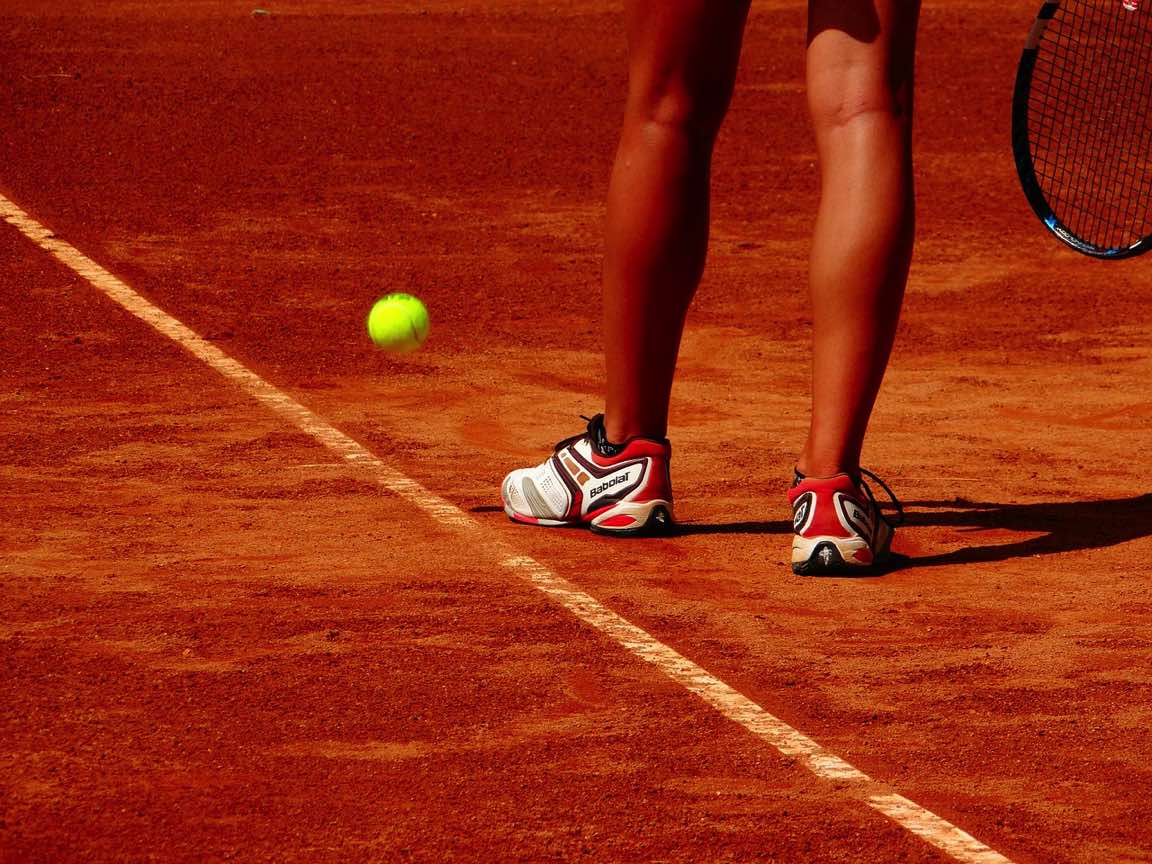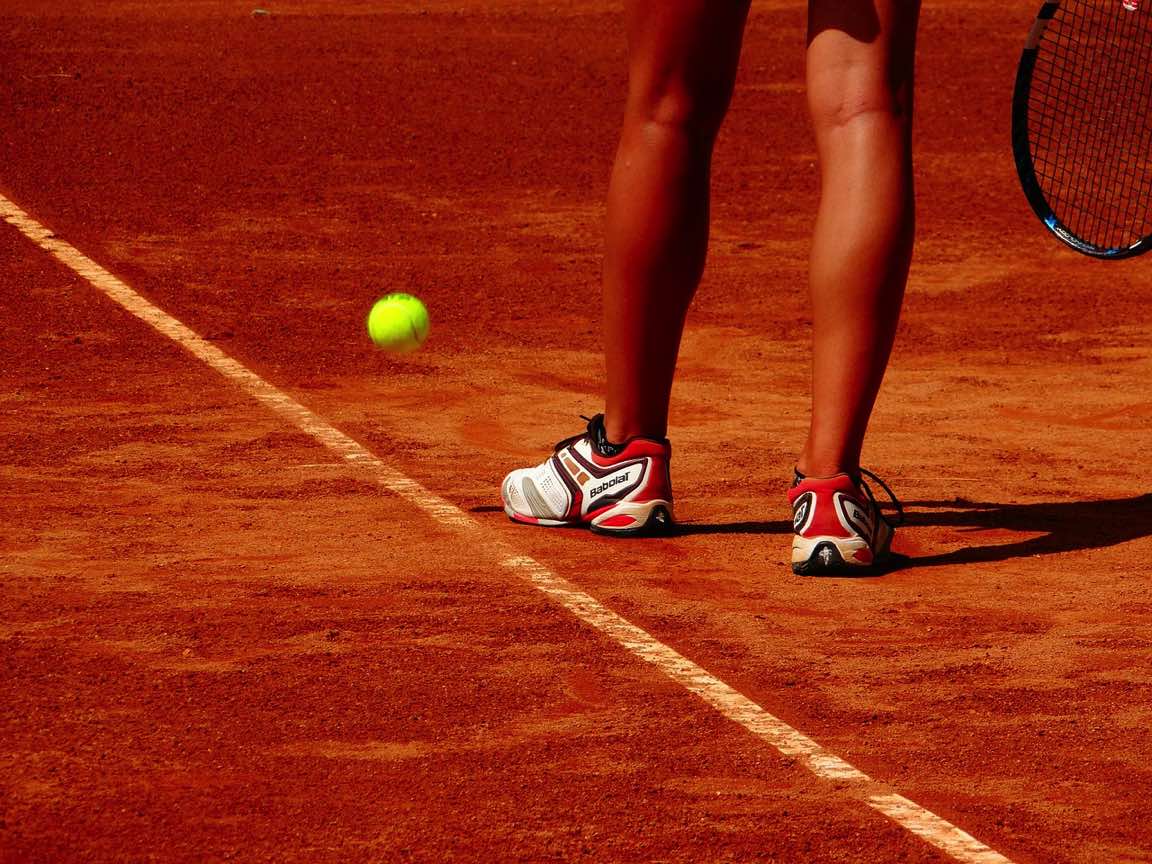 Tennis Interval training
"Rafa's doctor, Angel Ruiz-Cotorro, describes his patient as "able to mix the explosive pace of a 200-metre sprinter with the resistance of a marathon runner". Which explains how the Spaniard is able to run from one side of the baseline to the other throughout a five-set match."
http://www.gq-magazine.co.uk/article/gq-sport-rafael-nadal-tennis-fitness-training-tips-workout
Interval training involves multiple bouts of running/sprints. Each run/sprint is less than 10 seconds to as long as 3 to 4 minutes. It is important to work and maintain the intensity (time) for each run and sprint, so if the player slows down or cannot maintain the intensity (time), adjust the time or increase the rest periods.
Examples:
3 X 800m run with :90 rest for 2 sets. So a total of 6 x 800m with 3 min rest after the first 3 repetitions (3x800m).
3×7 min 5,10,15yd (1yd = .91m) sprints, full recovery in between sets = sprint 5 yd then walk or jog back to start line, sprint 10yd then walk or jog back to start line, sprint 15yd then walk or jog back to start line, repeat these three distances for 7min. After 7min, full recovery, then perform two more 7min (with full recovery in between as well). -USTA (United States Tennis Association)
Training Typically lasts 20-30 minutes.
There should be a 15 to 20 minute warm up and warm down
Should not be carried out more than 2 to 3 times week as any more would compromise recovery (and the refilling of glycogen stores) and place the player at risk of over-training.
"If you really want to go deep in a major tournament then just look how hard the top guys work".  -John McEnroe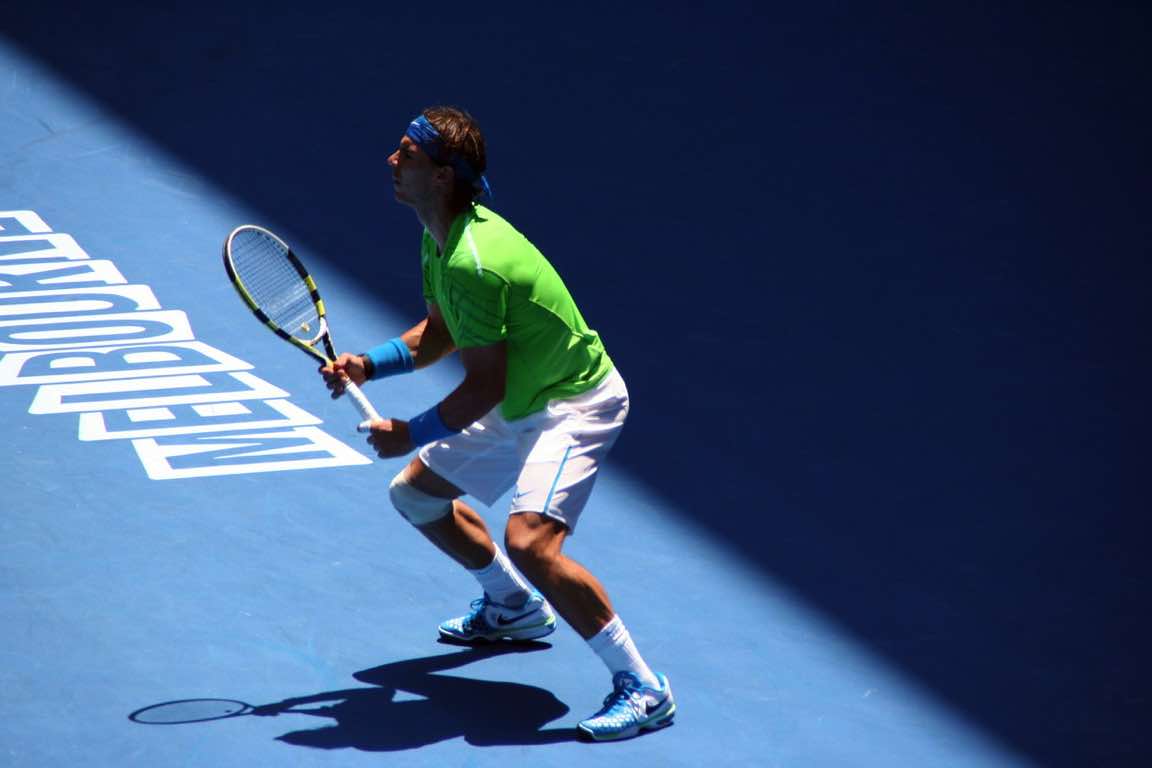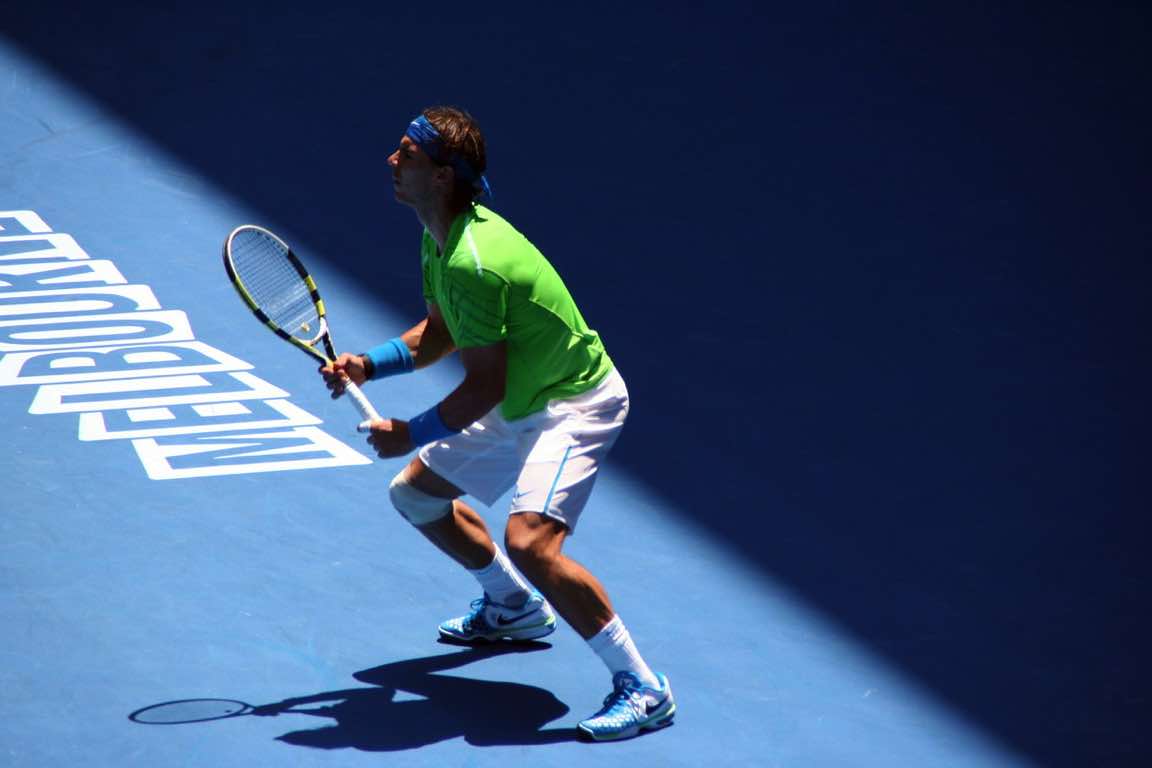 BENEFITS OF INTERVAL TRAINING
Interval training utilizes both the aerobic and the anaerobic energy systems.
Improves the maximum oxygen uptake of the player.
Positive effects on the strength of will and the mental endurance of the player.
Tennis Pace/Tempo
Pace/Tempo training is similar to interval training. Each bout of running is a little longer than interval training. Again, it is important to maintain the intensity. Therefore, adjust the times and rest periods if needed.
Example: 5 repetitions of 1,200m run with 90 sec. rest in between repetitions.
Andy Murray's example tracks session.
via http://www.menshealth.co.uk/fitness/cardio-exercise/andy-murrays-track-session
Warm up
Run a mile at an easy pace, then perform a mixture of straight-line lunges (pictured), side-lunges, and reverse lunges. (10 on each leg).
Follow with 4x400m easy-paced runs. "This prepares your muscles to fire explosively," says Jez Green.
"This improves lactic acid removal, so you can run faster, for longer," says Green. Mark out 400m, and set a stopwatch with an alarm to repeat intervals of 85 seconds. Aim to run 400m before the bleep.
Rest for 85 seconds. Repeat 10 times.
Warm down
Run another slow mile around the grass by the track and then do some light static stretching.
Stretch again, more rigorously, two hours later when your muscles are relaxed.
via http://www.menshealth.co.uk/fitness/cardio-exercise/andy-murrays-track-session
Here's a 6-day snippet of Murray's training which can see includes a couple of solid track sessions thrown in there.
Day 1:
– Track: 400m / 200m testing
– Weights: Lower body
– Tennis: 45 minutes
Day 2:
– Weights: upper body
– Tennis: 2 hours
– Bikram yoga: 1.5 Hrs
Day 3:
– Track: 12 x 200 metres (32 seconds on, 60 seconds off)
– Tennis specific movement work
– Tennis: 45 minutes
Day 4:
– Running: 5 miles on South Beach (LSD)
– Tennis: 2 hours, University of Miami
– Gym: Lower body weights, 1.5 hrs
Day 5:
– Fitness: None (day-off)
Day 6:
– Track: 10 x 400 metres
– Football: 90 minutes
– Tennis: 45 minutes
– Weights: Upper body
Long Slow Distance (LSD)
Long slow distance training is a form of continuous training performed at a constant pace of low to moderate intensity over an extended distance or duration. As a simple indicator of intensity, percentages of Predicted Max Heart Rate (PMHR) are provided.
Example: 30-40 min run @ 60-70% PMHR
Benefits of LSD
First, it helps to adapt your joints and muscles to give them the endurance for long runs.
Second, it improves your cardiovascular system, strengthens the heart and increases the blood supply to the muscles; it, therefore, enhances the body's capacity to deliver oxygen to your muscles.
Third, it enhances your body's ability to burn fat as a source of energy.  Fourth, it teaches your body to store more energy as glycogen in your muscles.
And finally, long slow runs teach the body to run efficiently, minimising the energy expenditure needed to move you along.
You can see below Murray utilises his (LSD) run –
Day 4:
– Running: 5 miles on South Beach (LSD)
– Tennis: 2 hours, University of Miami
– Gym: Lower body weights, 1.5 hrs
 Running distances of 10-K or half-marathons aren't necessary.
Focus less on distance
"If you want to go fast, you want to focus on that—not on how far you're going fast for. Otherwise, you won't be able to ramp up the speed quite as high. Since Serena doesn't have to go very far on the courts—15 meters max, says Mouratoglou—he has her sprint 50 meters (or about the width of a football field) at a time. That way she'll definitely be prepared for the lesser distance, but she's not going so far that she has to keep some gas in the tank." – Patrick Mouratoglou
– https://www.shape.com/fitness/cardio/how-run-faster-serena-williams-trainer
However, for top tennis player Caroline Wozniacki, her build-up for the New York City Marathon on November 2 paid off at the WTA Finals last night in Singapore. After an unusually long, 3 hour, 15-minute match, Wozniacki defeated Maria Sharapova for the second time in a row.
"I just feel like right now with all the training and running I've been doing I can keep being out there and keep running," Wozniacki, 24, of Denmark told ESPN. "I kept thinking to myself out there in the third set, 'If you're going to get tired now, how are you going to get through this marathon? You better keep going.'"
http://www.espn.com.au/tennis/story/_/id/11738472/caroline-wozniacki-beats-maria-sharapova-wta-finals
Basic Benefit: Going on longer runs improves the aerobic energy system (which is what is used to recover the anaerobic energy system). So improving Vo2 max will not directly make you more agile/quick but it will mean you can perform nearer to your max for longer due to faster recovery, which happens in between points in tennis.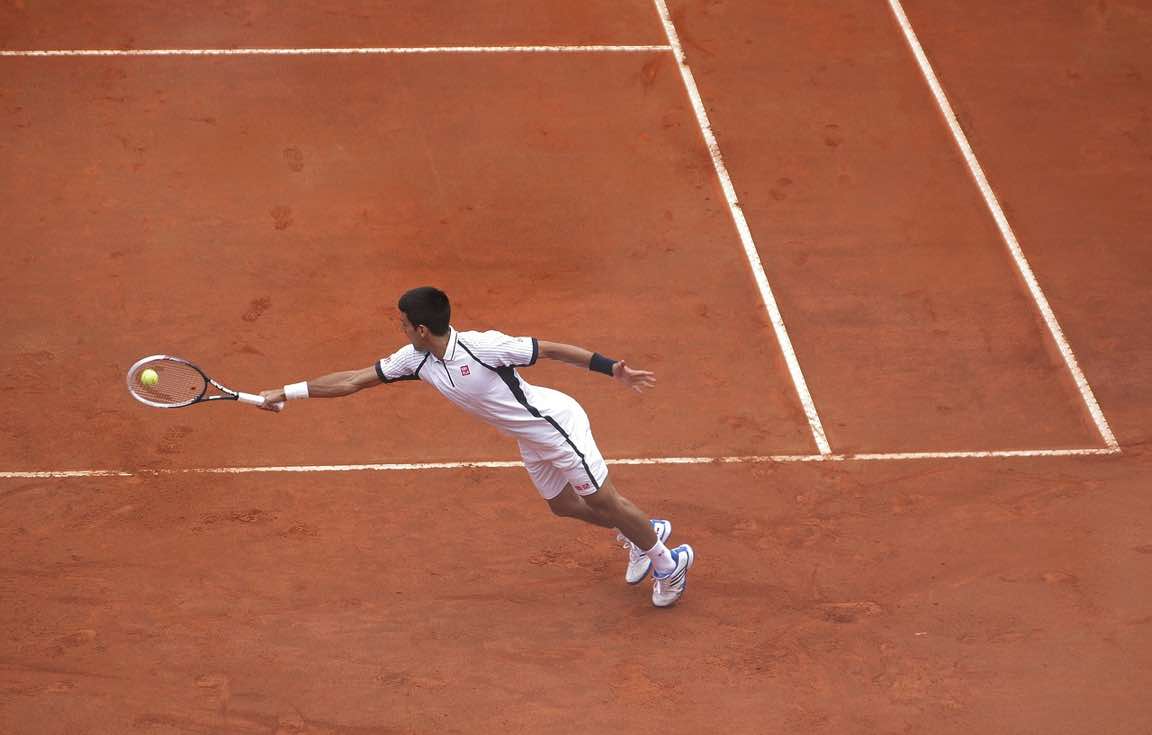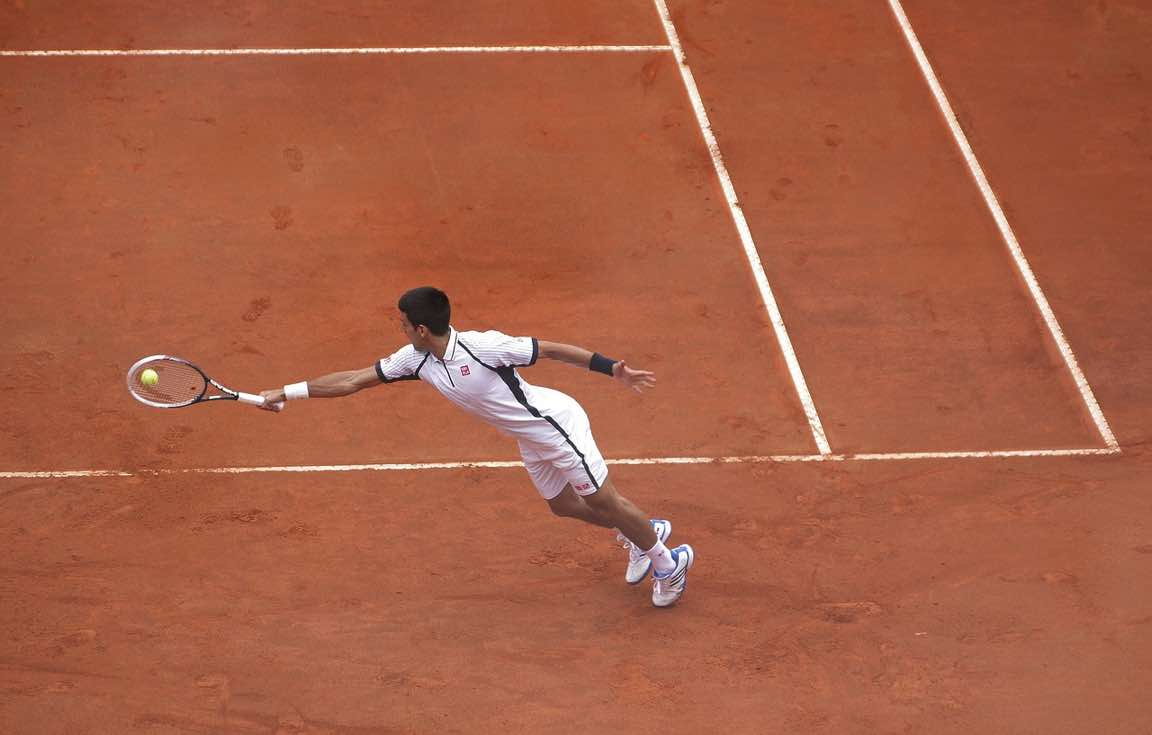 Once again, this a brief look into some tennis-specific off-court on-track/road training, and for your training equipment, you can try using your budget-friendly tennis shoes before investing in your choice of running shoes. We recommend you approach a professional for further advice and information if you are interested in incorporating a specified program into your tennis training anytime soon.
End
Hover here for more relevant articles from other top sites