In mid to late 2016 Sean Guiney and I rather jokingly set ourselves two season goals:
get a photo showing us keeping up with an Olympian at training; and

be asked to write an article for RunnersTribe.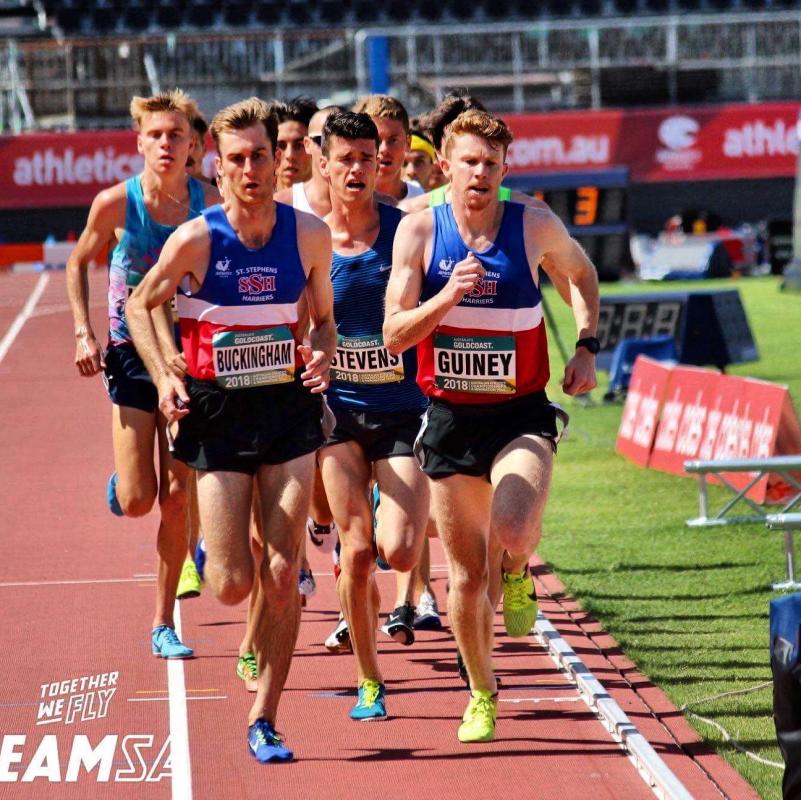 The first was achieved in a matter of weeks, largely thanks to a few blokes having breaks post Rio…however the latter took 18 months, when I was surprisingly asked to write a blog for RT last week.  
Jokes aside, I start with 2016 because of its significance to me.  In 12 months I:
graduated law school;

spent 6 months as a full time athlete;

started full time work as a Trainee Lawyer; and

finished third in the 3km Steeplechase at the 2017 National Championships.
This gradual transition to full time work allowed me to establish the processes to continue to run 120-130km a week while working full time.
Now, I'm just a country boy who hasn't made an Australian team since juniors and at best will be on the fringe of future teams.  
For context, I run for St Stephen Harriers am coached by Nick Bowden and have run 3.46 for 1500, 7.54 for a 3km and 8.54 for the steeplechase.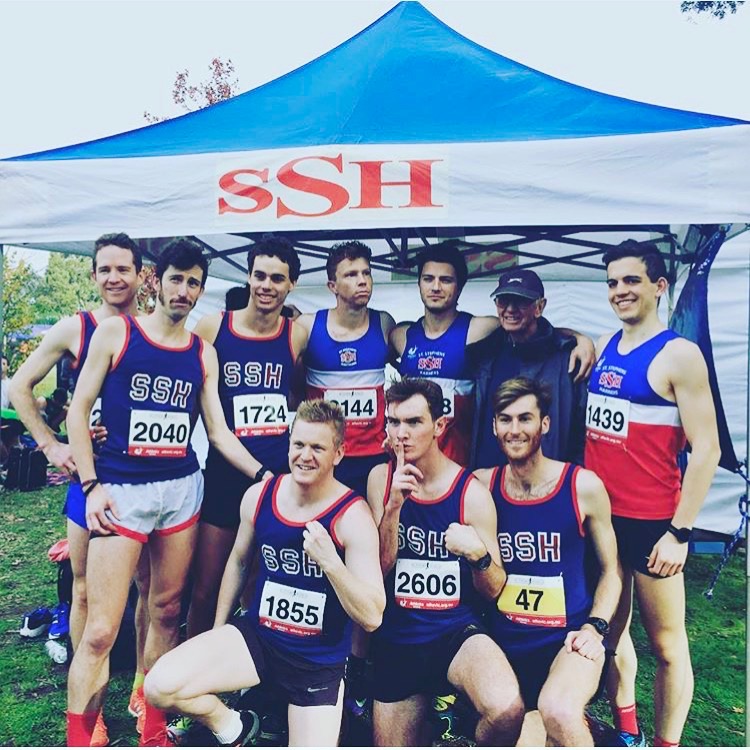 What I think is interesting is that I've managed to continue to progress in track and cross country since starting full time work, notwithstanding my doubts that I could run competitively while working.
Running and working full time
The first 6 months is the hardest to adjust to.  There is no feeling like the clock ticking to 9.30am when you have been at work for over an hour, knowing that the boys are getting ready to do a morning session and you will be lacing up at 5.45 at the end of the day.
With that in mind here are my six tips to be organised and reduce stress.  
You need a reliable training group that fits your schedule:  

I'm fortunate to have Will Potter work in the building next to me, with Tom McFarlane just down the road and Jamie Wagstaff a ten min jog away.  Throw in Toby O'Brien and Lachlan Aspinall and you have a good reason to get out the door and get up for a session.

You need to train at a time that you can realistically make:

We start our warm up at 5.45 and jog to the tan on a Tuesday or Albert Park on a Thursday.  There is no point trying to run with a group that trains at 4.45 or 5.15 if you can't get out in time.    

You need to find the right balance between morning and afternoon training:

I find running before work on Monday and Wednesday, with sessions on Tuesday and Thursday afternoon and a lunchtime run on Friday to be best for me.

You need strategies to make leaving work easier:

I change into running gear an hour before I leave and work understands I'll always go back if I have something left to finish.  

You need a back-up plan if you can't get out:

You need to have thought about your options in case of a busy day.  These range from shortening a warm up, to training by yourself late, to turning a session into a steady run or just missing it.  

It also really helps to have an understanding training group who will wait for each other, within reason, because you all realise the reality that as juniors in firms you have limited control over your workload.  

Most importantly,

don't stress

if you have to adjust or miss something:

The hardest thing when training and working is the stress that you won't get out in time to train.

This is especially challenging if you have experienced being a full time athlete where you rarely worried about running late or missing a run.  

The solution is simple, accept that there are times you have to adjust or miss things and realise that a compromised run or a week that doesn't look perfect on strava doesn't matter in the long run.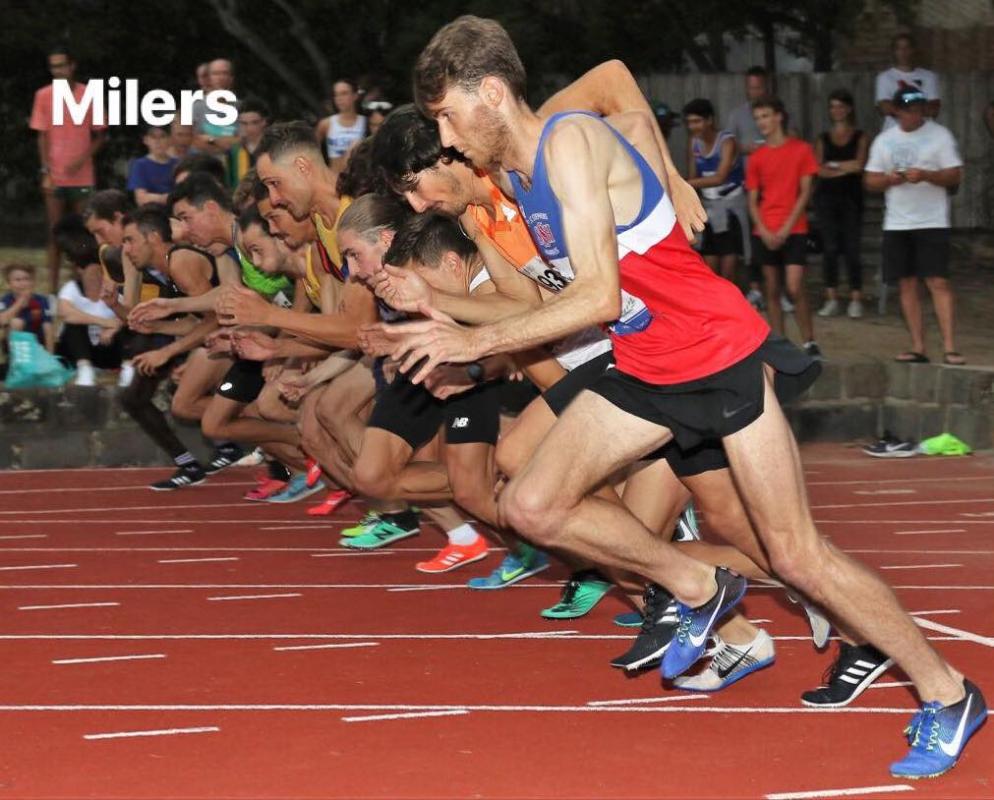 This last point is the hardest thing to accept for a committed athlete with an eye on the 1 percenters, but the key thing is to realise that these don't really matter.  
Try and focus on getting the best effort out of yourself on any given day.  That might mean jogging 4.50s on a tired Wednesday morning, reducing your weekly mileage by 20km because you can't find time for double runs or pulling a threshold back 5s a km because that's just where you are at.   
Do that, and get your training loads, diet and sleep right and improvement follows.  If you spend your time stressing about missing the small things (which happens all the time with work), you will get injured or just stagnate.  
With this in mind, here are my four key sessions during summer
Tue (5.45pm)


4 x 400




2km steady




4 x 400




2km steady




4 x 200

Wed (7.30pm)


70 min massage

Thurs (5.45pm)


30 min threshold

Sat (8.30am)


2km hilly loop




4km track work




2km hilly loop
I don't give specifics because they don't really matter. If you are training correctly and getting regular treatment you will glorify consistency over a no at the end of you weekly mileage or a split in a session.
The key isn't to force yourself to run faster, it's to feel better doing it.  
Ben