Over the past ten months I have been lucky enough to train with the Gold Coast Run Co group coached by Jackson Elliott. Our group features a diverse range of athletes and everyone is so supportive of each other which makes it a lot easier to get through tough sessions. Our squad trains at various locations across the Gold Coast throughout the week, and those of us who live in Brisbane do a lot of our sessions at the University of Queensland. I credit my coach and training group to what has been a very rewarding track season for me where I have learnt a lot and ticked off a lot of goals. Two of the highlights of the season for me were racing in the Australian Open 1500m final and placing second at the Sydney Grand Prix 3000m. In both races I was very happy to get big PBs and to have the opportunity to race more experienced open athletes. Now that the season is coming to a close, I am shifting my attention towards the World u20 Championships in Finland in July where I hope to compete in the 1500m and 3000m.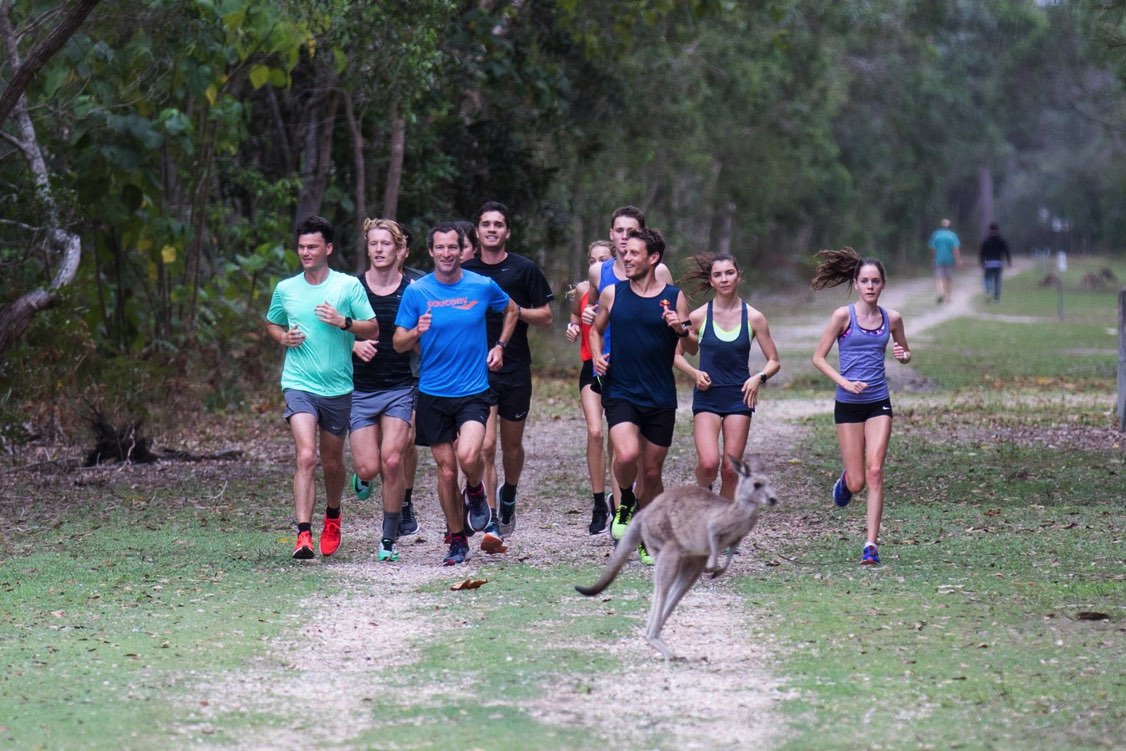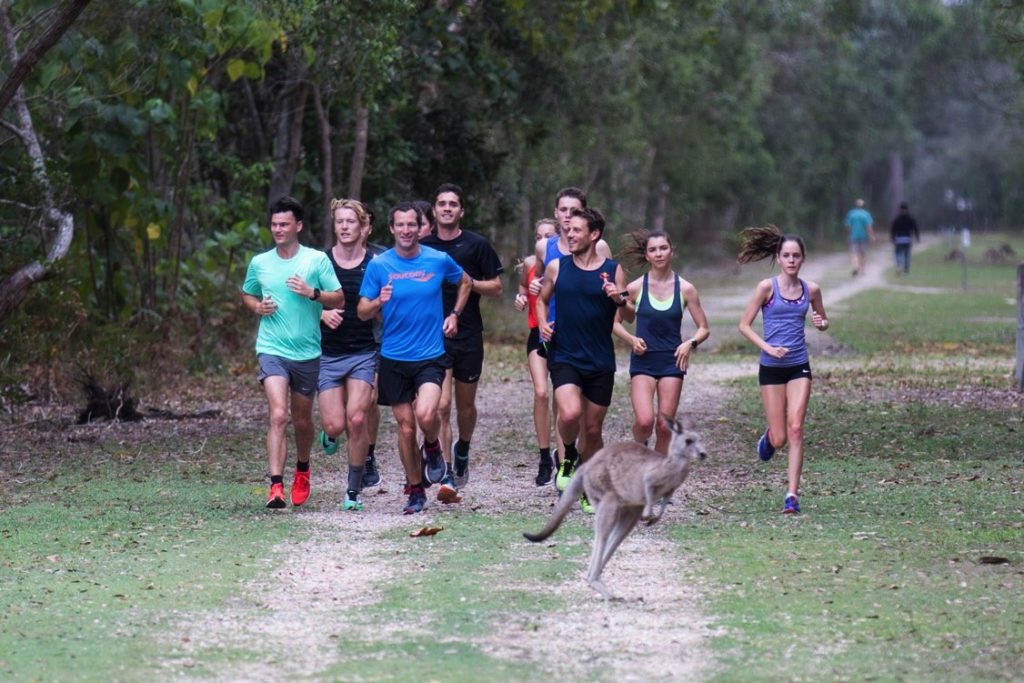 Here are four of the key sessions that have helped me this past season.
25 minute tempo run
Tempo runs make a very regular appearance in our squad, particularly in the earlier stages of the season when we are building up our base fitness. I find them quite challenging and never really look forward to them, but a good tempo run can be very satisfying as I know they make me a stronger athlete. I find that the key to surviving a long tempo run is to make sure that you start at a relaxed pace, because otherwise you will find yourself struggling very early on! The pace should feel very relaxed at the start but become increasingly more challenging as the run goes on. My two favourite places to do a tempo run are along the trail at the University of Queensland and also at the Coombabah Lakelands Conservation area.
Mona fartlek
This is a classic Australian distance running session where you do hard efforts of 2x 90 seconds, 4x 60 seconds, 4×30 seconds and 4×15 seconds. The recovery time is always equal to whatever the last effort was. This session is only 20 minutes long but what makes it especially difficult is that the recovery is only a 'float' not a jog, meaning that you are still going at a very reasonable pace. The last time I did this session was just over a week after racing the Australian Open 1500m final, and my total distance for the session was 5.73km and my average pace was 3.29.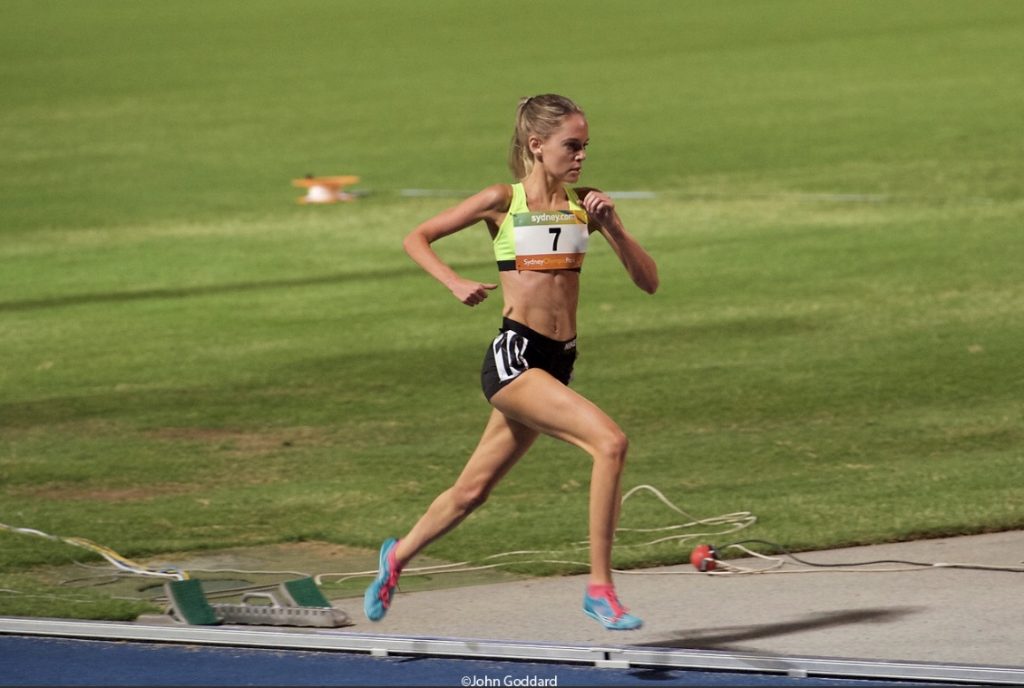 2000m build-up, 4x200m, 2000m build-up, 400m
I completed this track session just over a week out from running a PB at the Sydney Grand Prix 3000m, and my coach told me beforehand that this was the session that would get me close to running sub 9.
The session was as follows:
2000m build-up (goal splits: 78, 76, 74, 72, 70)
Jog lap
4x200m in 31 seconds with 200m jog recovery
Jog lap
2000m build-up (goal splits: 78, 76, 74, 72, 70)
Jog lap
400m in 63
I was very happy with this session as I was able to hit my goal splits and feel strong.
1700m hill loops + 6x 150m hill sprints
This is another session that we do throughout the season but mostly during the base phase. Each rep involves running 4 laps of a hill loop and has a distance of about 1700m. The loop involves both up and down hills and is very good strength training. We do 3 of these reps with 1 to 2 minutes recovery. We then follow this up by doing 6 by 150m hill sprints. This session is quite tough and my favourite part is trying to find some speed at the end when doing the hill sprints.