After an exceptional domestic season full of terrific accomplishments, what was the major highlight for you?
The 2015 domestic season was an exciting one for me and I found myself with two highlights. Claiming my first 5000m national title at Sydney Track Classic in a PB was the first… this was a big goal of mine this season. One week later I ran a PB and scored the win in the 3000m steeplechase at Melbourne World challenge. As expected I was nervous on the startline given Glasgow (July 2014) had been my most recent steeple, so I was wrapped to run strongly and cleared the barriers a little better than usual.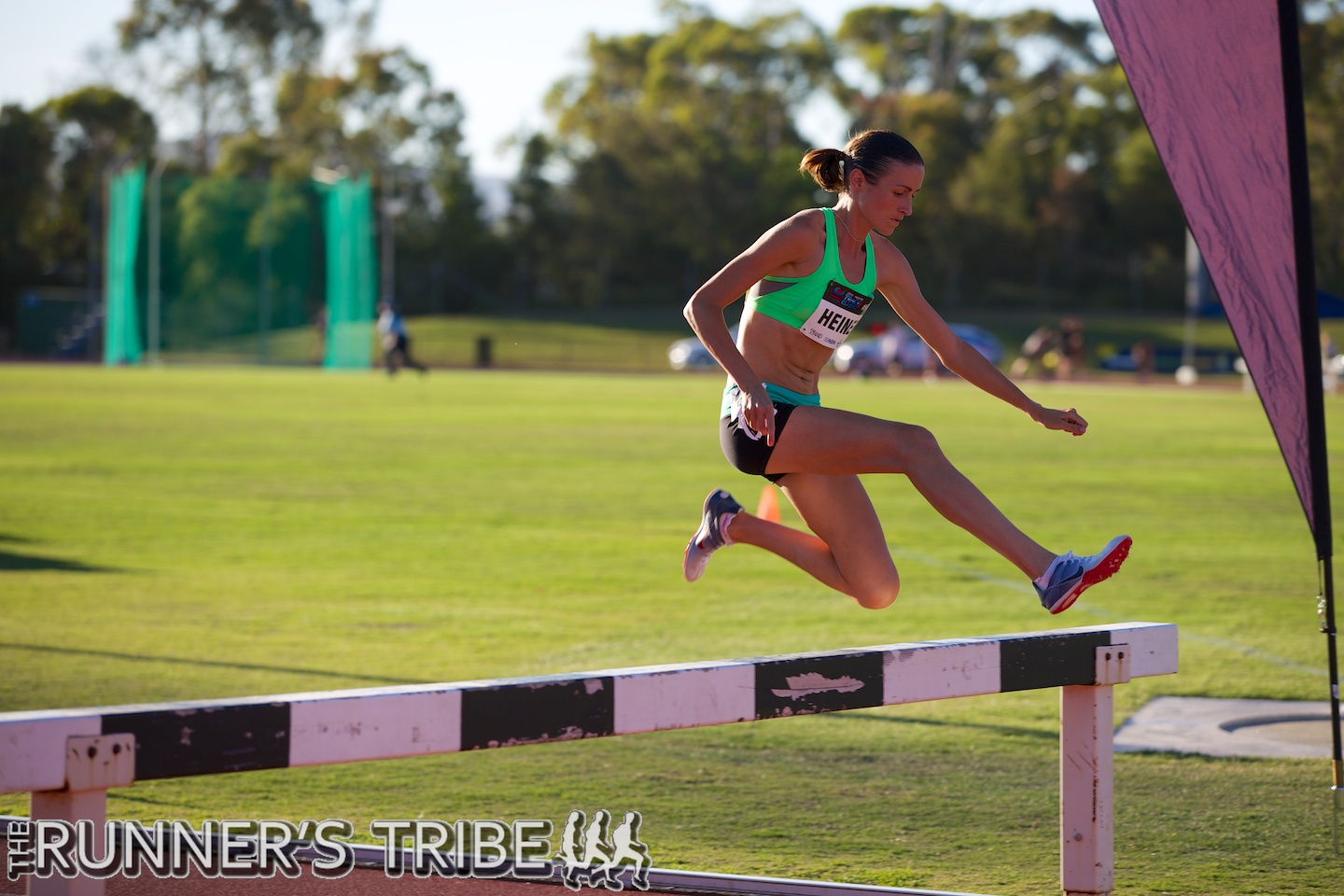 You're currently holding the world lead for the 3000m steeplechase. Not to shabby at all. What do you attest your terrific and ever improving form to?
Though I realise that there is much more to come in the 2015 global season, it's definitely exciting to still claim that top spot – for now. I attribute my improvements to consistent training – I've been training regularly now for nearly 18 months (after that now familiar 8 year break) and have been fortunate to remain injury free throughout this time. A very patient approach by coach Adam Didyk has allowed me to gradually build strength and fitness and we are hopeful this continues in the coming years.
How do you find juggling a busy work schedule and training together?
The juggle between training, 40 hr work weeks and uni studies is a constant challenge. My running is done in the morning before work, and uni takes priority after hours in the evenings. My weekly schedule is set out in advance and I have a great team around me that help to make the juggle as manageable as possible. I'm incredibly lucky to have my fiancé Chris and physio Phil join me on the bike at the crack of dawn, as well as coaches Dave Chisholm, Ian Hatfield, Gary Howard, Paul Micale and Lindsay Watson providing me with so much support in line with my busy schedule – and lending me their athletes when I am in need of a training buddy!
Can you talk us through a current training week? Is there much cross training involved?
Current training week.
Monday – am 40 min run, pm 30 min run
Tuesday – threshold session (bike path)
Wednesday – 60-70 min run
Thursday – track session – my favourite would be a combination of 1kms and 400 reps
Friday – rest day/30min run
Saturday – longer reps and hills
Sunday – 90 min run
What are your plans for the coming months, race and training wise?
I'm excited to be heading off to the US today for a block of races. My first stop is at Payton Jordan at Stanford University for a 5km. I'll be joined at this meet by about a dozen other Aussies in what is typically a meet of incredible depth. Following Payton Jordan I'll have the chance to race in some steeples and flat 3km/5km races. Given my return to running is quite recent, I feel I've got plenty of experience to gain and cant wait to get amongst it, hopefully run fast, and learn alot in the process.
With Rio just around the corner, is this a major motivating factor for you?
Rio is of course a major motivation for me (as well as many others) at the moment. Without question the goal is to be on the team but there is plenty of work to do before im announcin im on the #roadtorio
Random question. If you could be an elite athlete in any sport other than running, what would it be and why?
Gymnastics. I lack a little strength (Im yet to conquer an unassisted chin up) and im possibly a foot taller than most – but I've always loved the graceful strength gymnasts possess.