Runners Tribe
On Saturday the 25th of August I finished 2nd at the Australian Cross Country Championships on the torturous hills of Maleny Golf Course. This is an achievement that I'm extremely proud of and some great reward for a breakthrough 12 months.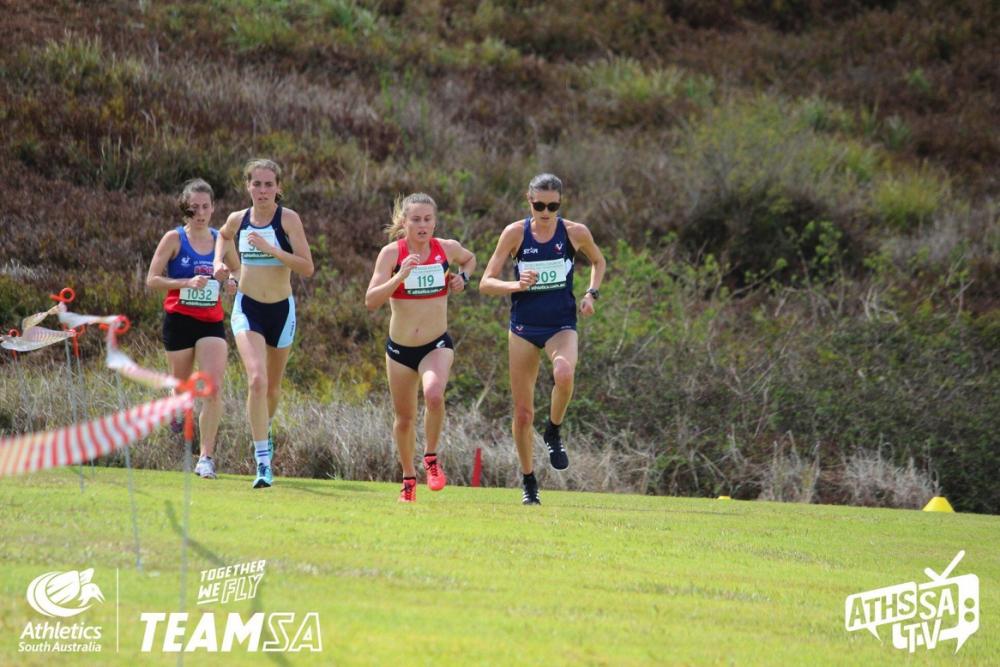 My running journey started in my hometown of Wallaroo, a coastal town located 2 hours North of Adelaide. In these early years, I regularly found myself dodging footballs whilst training on the local oval under the guidance of Adam Didyk via correspondence whom I met following a trip to Adelaide for an InterSchool Athletics Carnival. I immersed myself in country sport and juggled regular trips to Adelaide for races with local netball and tennis games. For this, I am thankful for my parents dedicating endless hours of driving me to and from in order to pursue my dreams of a successful running career.
In early 2016, I moved from home to the "big smoke" of Adelaide for University. Living with Jess Trengove and her partner Dylan Stenson, whilst having the opportunity to train with Team Tempo full time allowed my running to flourish following this change. The athletes within the group allowed me to witness hard work firsthand and provided lots of inspiration. There is no shortage of banter when we get together for a training run, however, we all know when to switch it on when it counts. Nowadays, sessions are completed with the group at Mackinnon Parade in the city amongst other top running locations around Adelaide. Adam caters for all of our individual needs as athletes,
even to the point of scheduling the same long runs on specific days so my boyfriend, fellow Team Tempo athlete Lachlan Scott, and I can run together.
A lot of my significant breakthroughs have happened throughout the last year. Specifically, this has involved large personal bests over my favourite distances of 5000m and 10,000m. My first opportunity to represent Australia came in 2013 when I was lucky enough to attend the ISF World Schools Cross Country in Israel. My next opportunity came this year at the World University Cross Country Championships in Switzerland. I believe that my whole running journey and consistency over time has resulted in these breakthroughs. I am very grateful of ASICS Australia and Team Tempo for providing me support to allow my running goals to be achieved.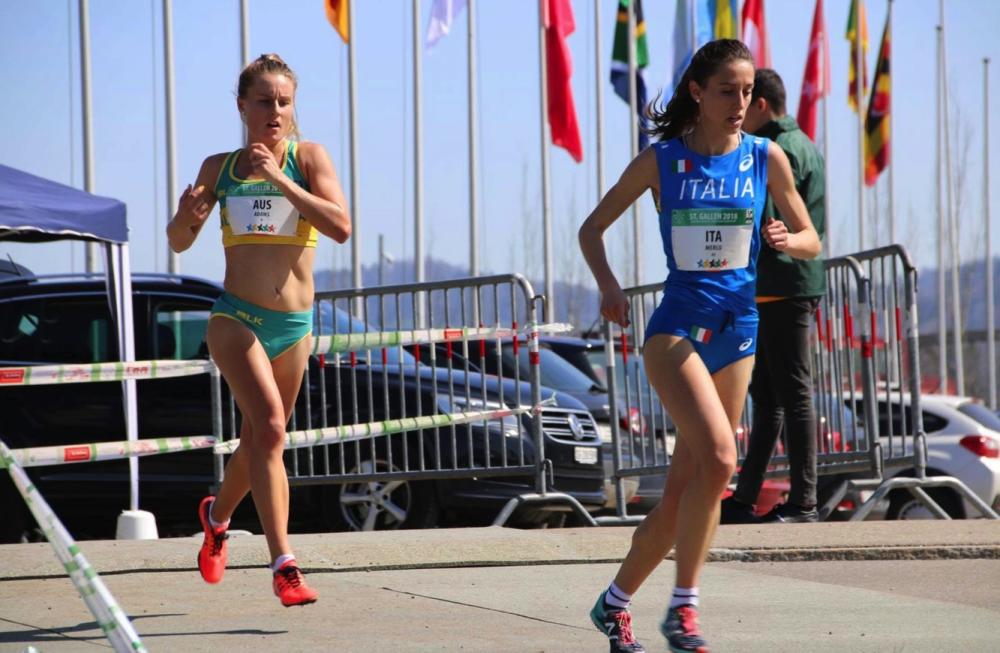 Top 3 Performances
2nd place (1st U23)- Australian Cross Country Championships 2018
14th place – World University Cross Country Championships 2018
3rd place – 2018 Southern Cross University 10km (Gold Coast Marathon Festival) – 33:27 PB and Age Category Record
4 Key Training Sessions
Hills at Belair
Belair National Park is a popular location for our long runs and sessions. Hill sessions at Belair include:
3 X (3 mins uphill, 4 mins downhill float, 1 min uphill, 2 mins downhill float)
This session definitely prepared us well for the hills at Maleny Golf Course (Australian Cross Country Championships). Like many hill repetitions, this session in purely based around effort as the hill does the work. No matter if you're feeling good or bad on the day, you can always get something out of it and leave with a solid workout in the legs followed by a coffee at Joan's Pantry.
8x1km Reps
Mentally, a very difficult session to look towards. However, it is one of my favourites to complete as it instils a bit of confidence leading into races. I usually have one of the boys or Sarah Eckel jump in with me for most of this session, the last few I'll complete by myself on fatigued legs. The aim is to keep each rep fairly consistent and relaxed early on with a possible pick up of pace in the latter stages, the first few reps usually feel quite comfortable with the final two a tough grind.
This type of session is scheduled year round and can be manipulated through pacing and recovery time. It always gives a good indication of current fitness levels and a comparison for race pace.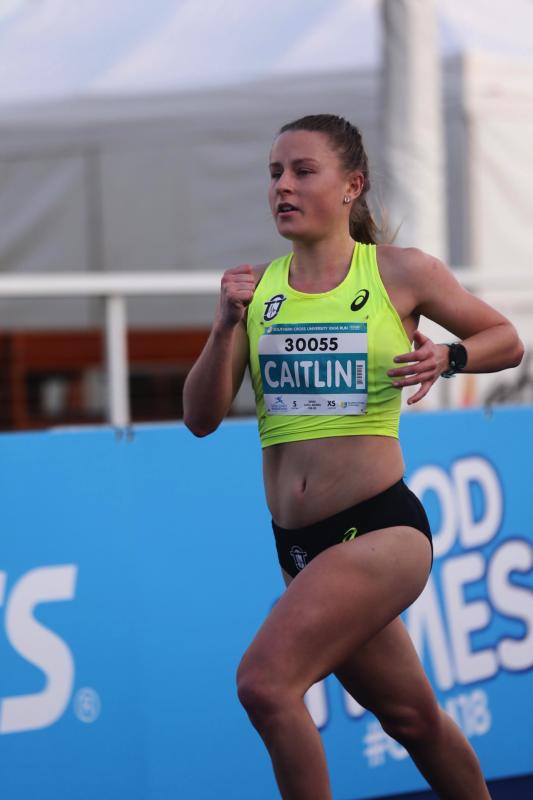 Threshold/Hills at Mackinnon
Adam utilises the Mackinnon loop, surrounding horse paddocks and steep roads within North Adelaide to incorporate threshold runs and hill reps. Threshold runs are a core training session for our group.
A typical session may include:
6min threshold, 6x Long (gradual 300m)/Short (steep 150m) Hills, 6 min Threshold.
This session is fairly continuous and recovery between the thresholds and hills is the jog between locations. The threshold takes place on the flat Mackinnon Parade path followed by continuous 'out and back' reps on a nearby hilly road which boasts a short, gruelling rise, flat section, then a gradual incline. The final threshold effort is run on tired legs, mimicking many cross country race situations whilst building plenty of strength.
Track Session
3km / 2 x 1km / 3(3x300m)
A typical track session which is placed into rotation during the Summer/Athletics training period. Emphasis is on keeping the 3km controlled with the purpose of fatiguing the legs a little, similar pacing to a threshold run. The 1km repetitions are run a lot faster (close to 3km/5km race pace) but once again they are kept quite controlled and relaxed. Recovery between the 3km and 1kms is 2-3minutes in duration. The 300m reps are probably the toughest part of the session with the aim of developing the ability to run fast late in a race. I really focus on my technique here and enjoy the speed work. 1 minute walk back recovery between each rep and 3 minutes between the sets.
Thanks for reading!