Re-published with permission thanks to Athletics Australia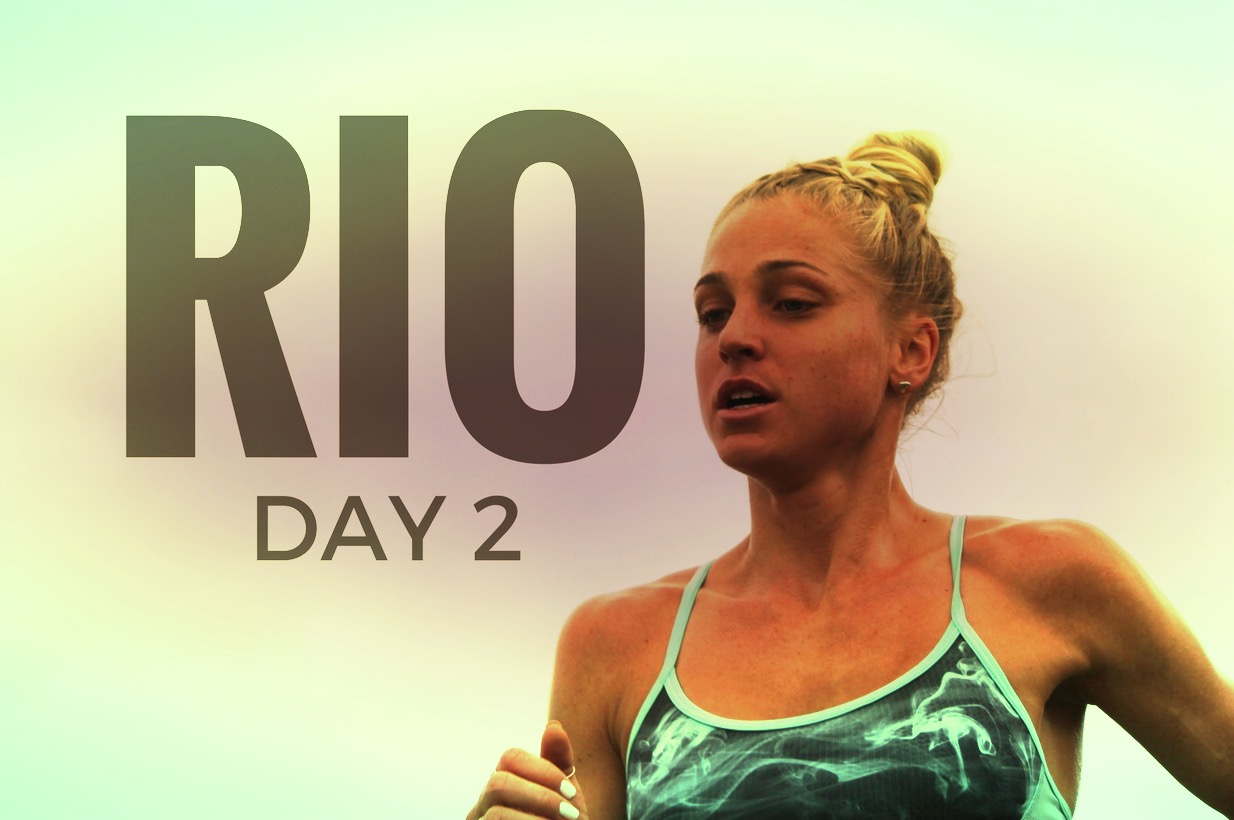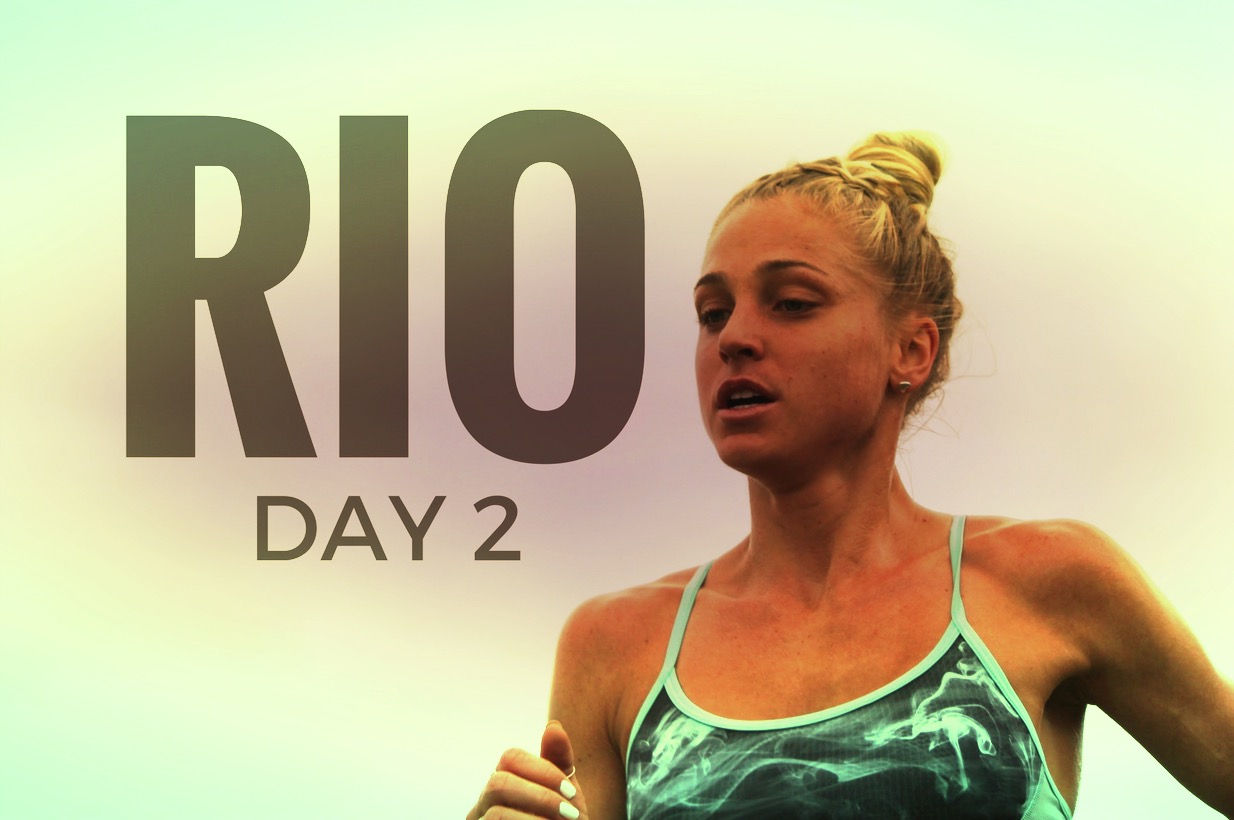 In the evening session in Rio, the men's long jump final thrilled spectators with two Australians in the mix – the Gary Bourne coached Queenslander Henry Frayne and world championships silver medallist, Fabrice Lapierre(NSW).
Frayne, who has overcame a horror run of injuries in recent years, was able to improve on his 9th place in London 2012, with a leap of 8.06m (-0.5) landing him in 7th place. Sadly, Lapierre's gold medal dream was dashed, with an early finish to his competition after an opening foul, a safe jump of 7.87m (-0.9) on his second attempt, and foul on his third attempt landing him in 10th place overall.
Earlier, the morning session in Rio saw four of our five athletes progress to the next round.
Australia has never had an Olympic finalist in the women's 3000m steeplechase, but in Rio we are set to have two, after a strong showing by the Australians in round one. The in-form Genevieve LaCaze (Qld) was comfortably second in her heat in 9:26.25, and gained an automatic progression to the final. Madeline Hills (NSW) ran 5th in her heat in a season best time of 9:24.16, qualifying 9th overall.
The 3000m steeplechase final will be held in the early hours of Tuesday morning, at 00:15 AEST.
The women's 400m young guns, Morgan Mitchell and Annalise Rubie also impressed in round one of their competition, both running their second fastest times ever and both progressing to the semis.
Athletics doyen Bruce McAvaney said the last 100m of national champion Morgan Mitchell's 400m heat was beautiful to watch, as she powered to the finish line in second place with 51.30. Morgan took the advice of her mentor, Olympic gold medallist Cathy Freeman who told her to, "Breathe and relax and have fun."
The Peter Fortune coached Anneliese Rubie (NSW) had a nervous wait after placing third in heat one in a season's best time of 51.92. There was a happy ending though as Rubie progressed to the semi-finals on time, to be held Monday morning 9:35am AEST.
Coming up
The athletics action hits the streets of Rio today with the women's marathon, the only event on the morning program, making perfect viewing on a Sunday night in Australia from 10:30pm (AEST). Australia will be represented by a full contingent in Milly Clark, Jess Trengove and Lisa Weightman.
Milly Clark (NSW), Jess Trengove (SA) and Lisa Weightman (Vic) all feature in the top eight all-time Australian marathon times. Rio presents Clark with her first Olympic opportunity, Trengove races in her second and Weightman will take the 42km race in her stride in her third games appearance.
Weightman has been dubbed 'super-mum' after finishing second back in January this year in the Houston Marathon – her first outing since having son Pete 13-months prior.
Trengove will hit the pavement a day out from her 29th birthday. Sister to Melbourne Football Club's Jack Trengove, Jess has taken inspiration from her brother's comeback after a long injury and has shrugged off injury herself to be confident of another strong performance. She has the full weight of Naracoorte Primary School behind her too, with this epic good luck tribute.
27-year-old Clark is primed for the race, her best of 2:29.07 will be her goal and she will rely on her more experienced teammates for support.
Evening session in Rio (Monday morning in Australia)
The first event in the field, the men's high jump qualifying will feature Australian young guns Joel Baden (Vic) andBrandon Starc (NSW). Leaving it to the last minute to qualify, Baden, at just 20 years old, makes his Olympic debut after gaining experience at last year's world championships in Beijing. Starc (NSW) is the best high jumper Australia has had since Tim Forsyth. He reached the final in last year's world championships, and will be seeking a similar passage here. His brother Mitchell is in great form, taking his 100th test wicket a couple weeks ago… now it's Brandon's turn to shine.
Morgan Mitchell (Vic) and Anneliese Rubie (NSW) are back to continue their hunt for a spot in the final in the women's 400m final.
And it's semi-final action for all three women's 1500m representatives, after Linden Hall (Vic) and Zoe Buckman(Vic) finished in the top 6 in their heats to auto-qualify in 4:11.75 and 4:06.93 respectively, with Jenny Blundell(NSW) running 4:09.05 to progress on time. The athletes will be in the hunt for fast times and a spot in the final.
Monday morning Australian time the world stops to watch the men's 100m final – the last event of day three at the track. Alas no Josh Clarke who had to withdraw before the Games, but with Usain Bolt and Justin Gatlin racing for glory, it promises to be an epic showdown.

In other news from day 2 of the athletics competition in Rio:
•New South Wales 3000m steeplechaser Victoria Mitchell (NSW) ran a season best time of 9:39.40 to finish 10th in her heat and 29th overall in round one.
•There was high drama in the men's 10,0000m final with Mo Farah (GBR) recovering from an early tumble to take gold in 27:05.17. David McNeill (Vic) finished in 16th in 27:51.71 and training partner and friend Ben St Lawrence(NSW) was 28th in 28:46.32.
•Hot on the heels of his world under 20 championships silver, 18-year-old Kurtis Marschall (SA) finished 15th overall in the men's pole vault qualifying round with a clearance at 5.60m. It was Marschall's second best height ever.