Published with permission thanks to Athletics Australia

In-form Australian steeplechasers Genevieve LaCaze and Madeline Hills finish in the top ten with two personal bests
The fifth morning session of the athletics in Rio saw the in-form Australian steeplechasers Genevieve LaCaze(Vic) and Madeline Hills (NSW) finish with top ten placings and two personal bests.
In hot conditions, Hills finished 7th in 9:20.38 (previous PB 9:21.56), just in front of teammate, Genevieve LaCaze who continued her PB blitz to finish 9th in 9:21.21 (previous PB 9:23.19) in the women's 3000m steeplechase final, an event where Australia has never had a finalist before.
Hill said of her result, "I'm so happy, I don't think either of us were looking at the time through that one – it's really hard to gauge in the steeple anyway. For the times to translate to PB's is brilliant."
LaCaze was equally as elated saying, "I know there's so much more in the future, but hey, ninth in the world, if you had told me that at the start of this championship I would have told you you're dreaming, I'm so happy.
"Oh my God!" was the reaction of rising sprint star Ella Nelson (NSW) after she finished second in her round one heat of the women's 200m in 22.66 and progressed automatically to the semi-finals.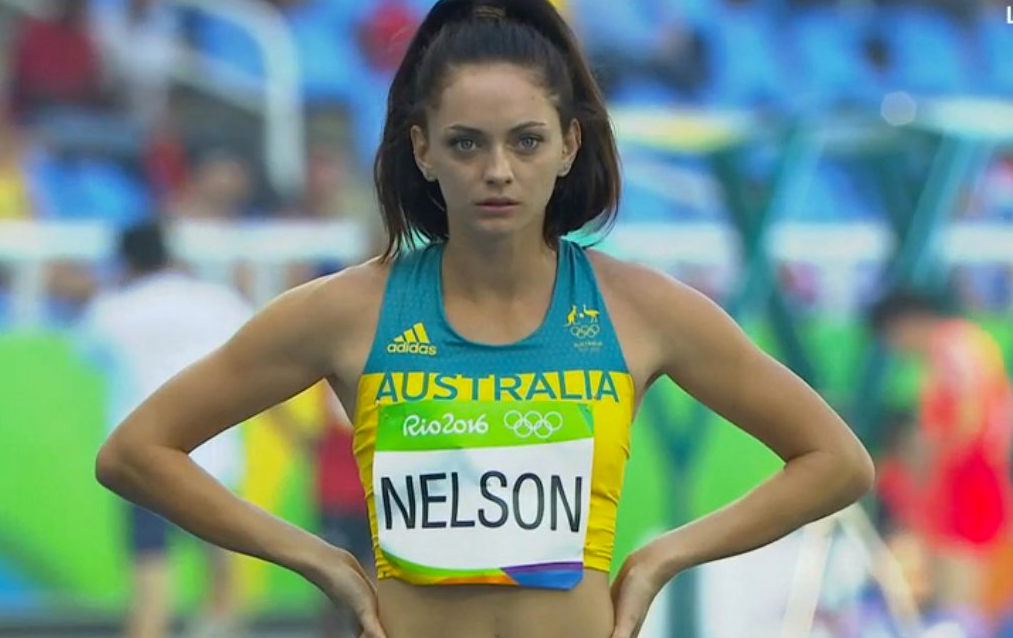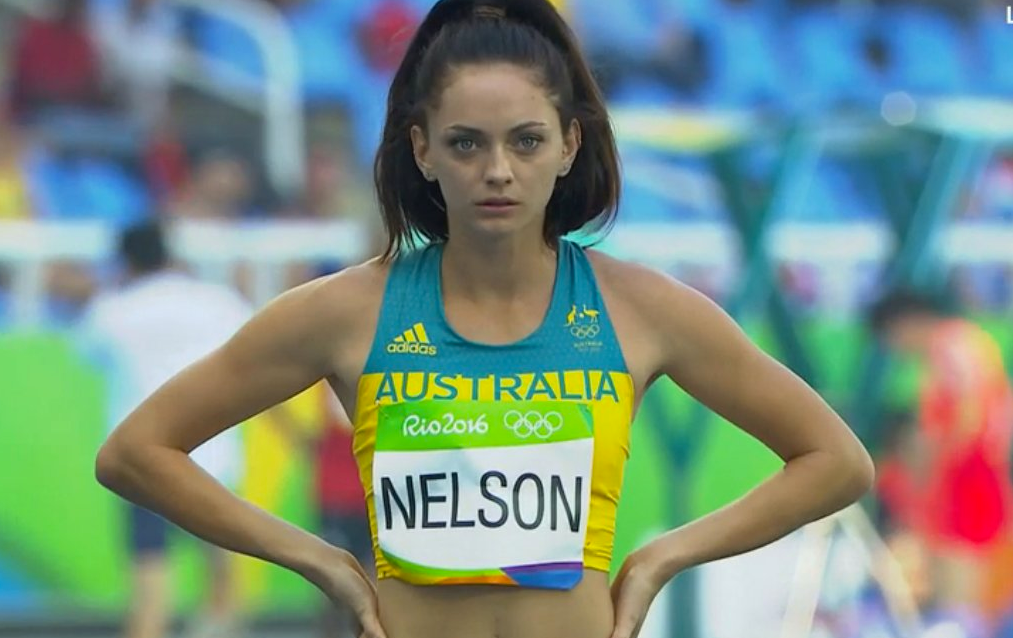 Nelson's time was the fastest Australian 200m time at the Olympics since Melinda Gainsford-Taylor at the Sydney Olympic Games in 2000, where a young Ella was in the crowd to cheer on Mel.
@ellanelson200 screams for @MelGTaylor 16 years ago in the 200final @sunriseon7 @7Sport @MossyandRobbo ©SNelson pic.twitter.com/nrUtDVh0bs

— Steve Nelson (@stevej_nelson) August 11, 2016
Nelson, who has battled hamstring injuries this year and came into the Games under-raced said, "I would have liked to have won that heat, but I think it's just getting that practice in and executing what I really need to do in the next round, and hopefully I can make this final."
There was a huge contrast in the weather conditions between the morning session in Rio (last night in Australia) where the athletes battled 34 degree heat, to the evening session (this morning in Australia) where a torrential downpour bought competition to a temporary halt.
Dani Samuels (NSW) makes her third Olympic final, after her experience shone through in the difficult conditions of the women's discus throw qualifying round.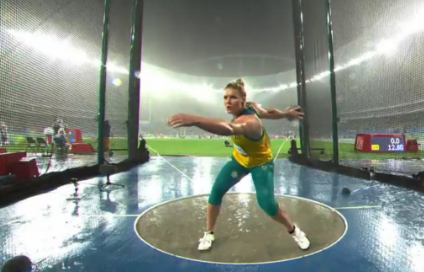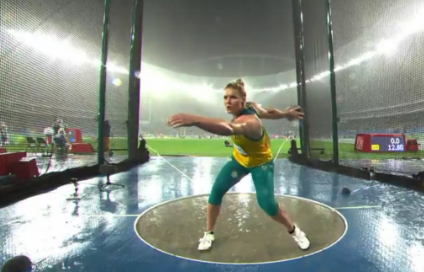 Samuels announced her intentions for the final with a third round throw of 64.46 (well over the automatic qualifying distance of 62.00m), after her first round throw fouled in the pouring rain, and her safe second round throw of 59.42.
Samuels said of her third round throw, "I was happy with that. I had to just smack it straight down the centre. It's a good throw."
Racing from lane one, Lauren Wells (ACT) had a strong run in the first round of the women's 400m hurdles but was just pipped on the line to finish in 4th place in 56.26 seconds. Wells had a nervous wait during the final heat, before her progression was confirmed to the semi-final on time.
I've always felt that there's something bigger and better for me and hopefully that's tomorrow night," said the Matt Beckenham coached Wells.
Coming up
Madeline Hills (NSW), Genevieve LaCaze (Vic) and Eloise Wellings (NSW) hit the track again in their second event of the Games, the women's 5000m.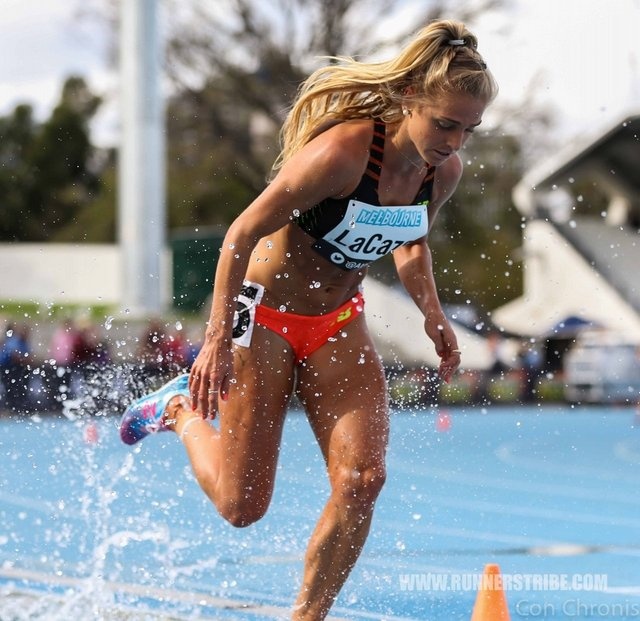 Hills and LaCaze back up after their gruelling 3000m steeplechase final yesterday. Wellings is set to half her distance after a huge 27 second PB and 10th place finish in her pet event, the 10,000m final four days ago. Wellings achieved her dream of being an Olympian in London after going close to making the team in Sydne­­­­­y when just 16. Now, at 33, she's in her second team and in the prime of her career.
Two-time Commonwealth champion Alana Boyd (Qld) opens her pole vault campaign in the qualifying round. A mixed preparation has delivered a new Australian record of 4.81m, set on the Sunshine Coast in July but also a badly injured ankle earlier in the year at the world indoor championships. Boyd, who is part of the athletics leadership group for her third Olympic Games, will be hoping for a smooth ride into the final.
Melbourne Track Club's Luke Mathews (Vic) and Ryan Gregson (Vic) face the tough challenge of the men's 1500m opening round. Gregson's best of 3:31.06 from 2010 stands as the Australian record. The 26-year-old is returning to that same career best form after an injury-free preparation has delivered a great series of recent races. Gregson has his sights set firmly on making the final in his second Olympic Games.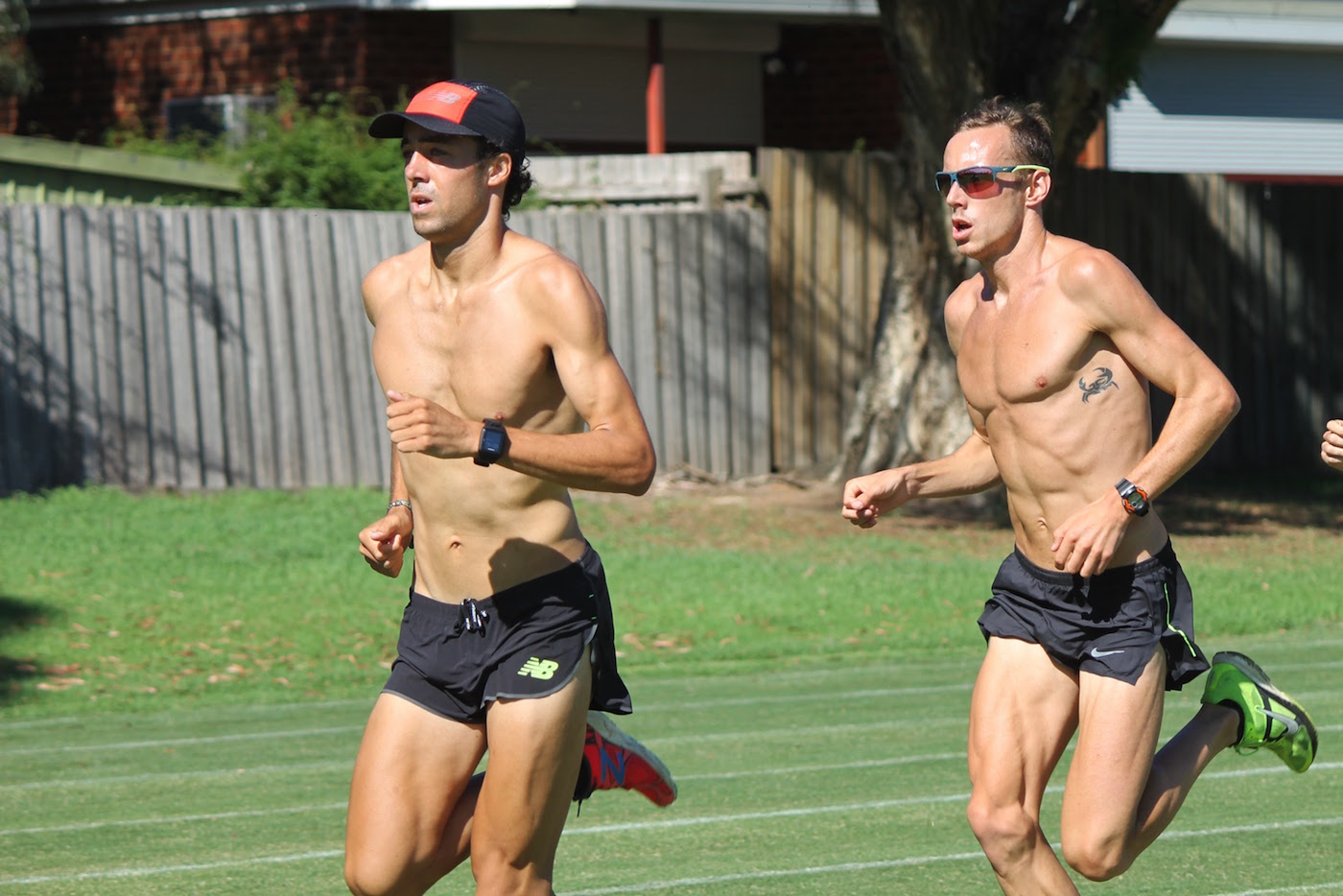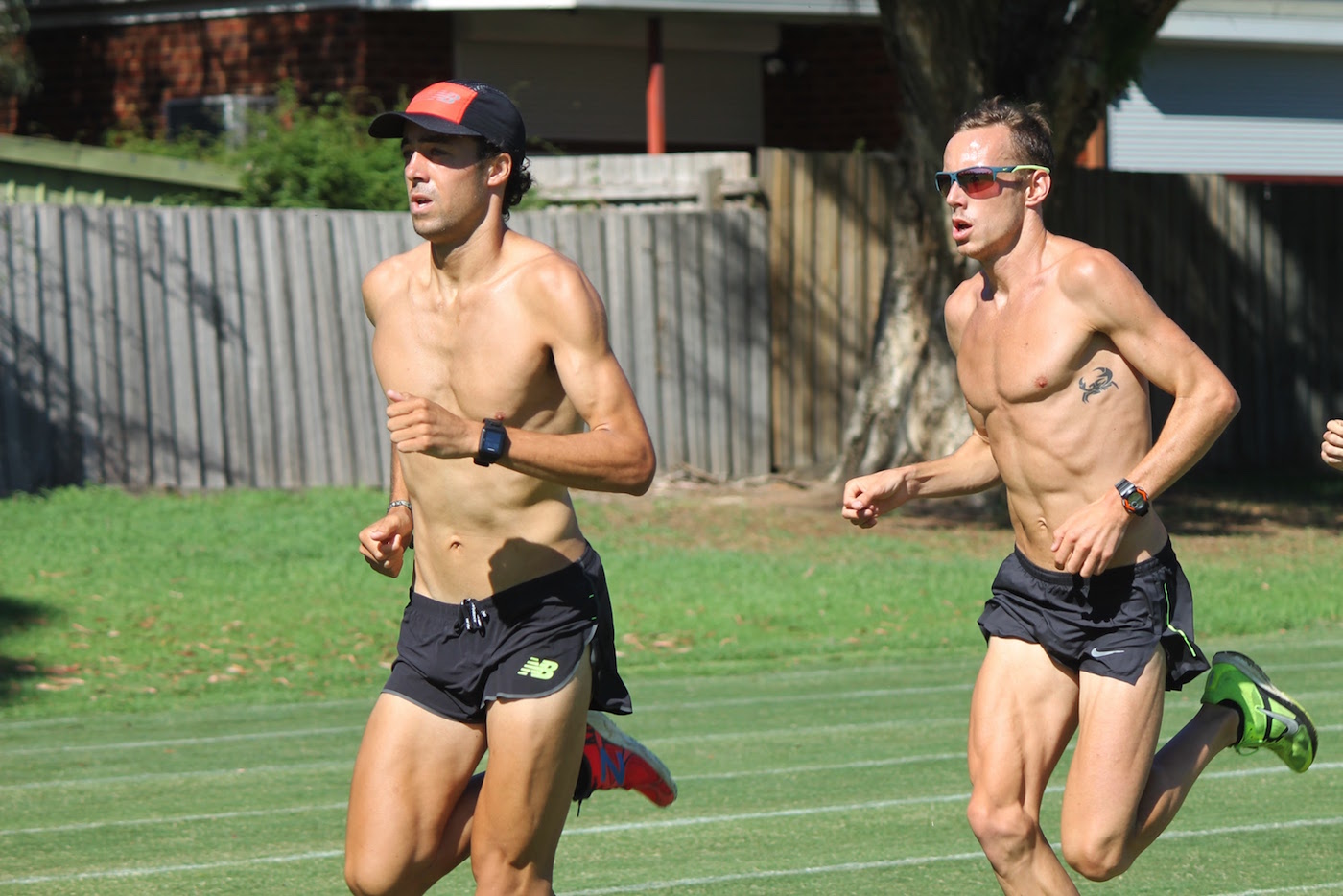 Mathews returns after the being run out in the 800m heats, and makes history as the first Australian in 32 years, and only the eighth Aussie qualify for both the Olympic 800m/1500m double. The 21-year-old relishes the big occasion – Mathews faced the 800m world record holder David Rudisha in March at home in Melbourne, taking it right to the champ and setting a personal best in the process. Keep a watchful eye on these two elite track stars.
The ebullient Michelle Jenneke (NSW) has featured on giant billboards throughout Rio for Coca-Cola's Rio advertising campaign, but today it will be her hurdles campaign that we set our eyes on, with the opening round of the women's 100m hurdles. Of course, sadly, team captain Sally Person is missing, as the only Australian to have run faster than Jenneke.
Dani Samuels (NSW) backs up from the discus qualifying round, and means business in the final. This is the third consecutive Olympic final for the 28-year-old. Can she go one better than London and Beijing?
Alex Hartmann's (Qld) men's 200m round 1 race launches on day five. His PB of 20.45 has him sitting inside the top 10 Australian all-time results and is the fastest we've seen in the 12 years.
Hartmann burst onto the scene in the past two years after entering elite sprinting much later in life than most. The current national champion in the 100m and 200m, Hartmann at 23, has focused on the longer distance. A mystery stomach bug that saw him drop 10kgs in four days just weeks out from the Games won't get in the way of this determined athlete, they breed them tough in Brissie!
Evening session in Rio (Wednesday morning in Australia)
Brandon Starc (NSW) soared into the men's high jump final with a season best 2.29m on his final jump in the qualifying round.
Coached by Alex Stewart, the 22-year-old will be looking to fly even higher in the final, to commence at 9:30am AEST. Tim Forsyth is the only Australian to have ever jumped higher at an Olympics, which he did in 1992 to win bronze and 1996 to place 7th.
Starc, the first Australian athlete to make the men's high jump final in the 20 years since Forsyth, said of the achievement, "It's a great honour. Hopefully I can inspire some younger guys in Australia to pick up high jump and maybe make the Olympics one day."
On his aspirations for the final, Starc continued, "Anything can happen in the final. It should be interesting.
"I think I'm in good shape to jump well, I'm hopefully better than last year. I think I've matured and grown as an athlete since then."
The Special K's – Kim Mickle (WA), Kathryn Mitchell (Vic) and Kelsey-Lee Roberts (ACT) are up in the qualifying round of the women's javelin throw. Mickle is back after serious shoulder surgery following last year's world championships, and the Commonwealth Games champion and 2013 world championship silver medallist is eager to show she has made a strong recovery.  Mitchell has been in great form in Europe and Roberts is also looking to make the next step in her international career. All three are capable of securing a spot in the final.
Olympic debutants Brooke Stratton (Vic) and Chelsea Jaensch (Qld) line up in the women's long jump.Jaensch, a star junior, won her first nationals title at 14. Returning to the sport after a nine year break, the 31-year-old has been 'all systems go' since 2012. Stratton's PB is an Australian record at 7.05m, set in March this year. After a strong world indoor campaign where she finished 5th, a spot in the final is the immediate goal for the 26-year-old who is coached by her father Russell.
Lauren Wells (ACT) will race the women's 400m hurdles semi-final evening race, looking for a fast time a spot in the final.
Ella Nelson (NSW) will run in semi-final 2 in the women's 200m event after her impressive heat run yesterday. A challenge has been issued to Australian record holder Melinda Gainsford-Taylor to post a video of her cheering for Ella this time.
END
Check out today's Rio Aussie Athletics Feeds by clicking bellow-