WORLD'S LEADING AUTHORITY IN RUNNING-RELATED INJURIES TO HOLD AUSTRALIA'S FIRST MASTER CLASS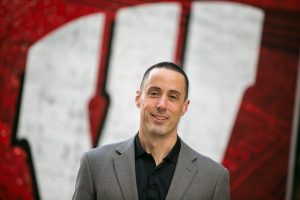 Dr Bryan Heiderscheit, one of the world's foremost clinical researchers in the diagnosis and treatment of running-related injuries, is to bring his ground-breaking master class to Australia.
"Examination and Treatment of Running Injuries" is a two day master class aimed at sports therapists, physiotherapists, podiatrists, chiropractors, trainers and coaches. Participants will be introduced to the latest technology and techniques in examining the injured runner and identifying risk factors. Topics will include video analysis of the running gait, gait retraining, exercise strategies and footwear options. Hamstring strain injury and rehabilitation will also feature on the programme.
Based in the US, Dr Heiderscheit is considered one of the foremost clinical researchers in the biomechanics of running, having dedicated his career to researching and redefining the diagnosis, treatment and ongoing management of running-related injuries.
Currently Director of the Runners' Clinic (UW Sports Medicine Centre) and Director of Sports Performance Research for UW athletics, Dr Heiderscheit is a member of the faculty of Science of Running Medicine and author of numerous publications on his research into the biomechanics of running and its effects on pain and performance.
Presented by Biomechanix, Australian forerunner in the field of diagnostics and accurate measurement in human movement, the two-day Master Class is an unprecedented opportunity for Australian professionals to gain an insight into the latest developments in the diagnosis, care and rehabilitation of running-related injuries through science and practice.
Examination and Treatment of Running Injuries – by Bryan Heiderscheit – will be held at the Sydney Academy of Sport and Recreation (Narrabeen) on July 15 to 16, 2017.
Go to www.heiderscheit.com.au for more details.
CPD qualification for Podiatrists and Physiotherapists