Re-published with permission thanks to Athletics Australia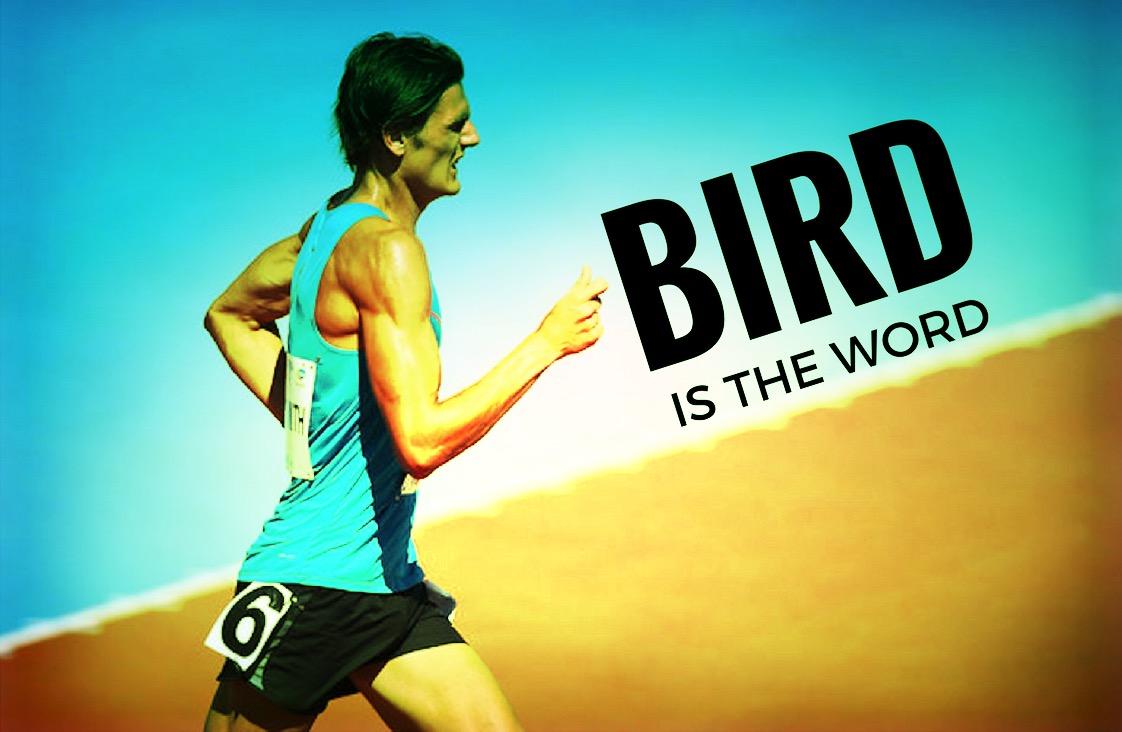 Bird is the word in Rio after 24-year-old Queenslander Dane Bird-Smith claimed bronze in the men's 20km race walk in a PB time of 1:19.37. Our 500th athletics Olympian claimed the Australian Olympic Team's 500th games medal, holding off the fast finishing Brazilian to secure third behind the two Chinese walkers, Zhen Wang and Zelin Cai.
Bird-Smith is coached by his father Dave Smith who is a dual Olympian and was on-site manning the drink station and urging on his son, nick-named the 'Bird-man'.
An emotional Bird-Smith said of the race, "Bloody epic, eh? Oh, explaining this race. I mean, I went into this and I knew I was in such good shape, so I just had to pull it all together."
"I spoke about the run-up, with Beijing (2015 world championships) last year, stomach bug. At world walking cup being so crook. So this means so much to finally have a race that went well. I just looked at my watch. I done a bloody PB as well. I just can't believe it. Totally unreal right now. Oh, I'm stoked man. I want to go find my family and just catch up," said the elated Bird-Smith.
Click here to watch Bird-Smith's win and post-race interview (via 7 Olympics).
In the other medal event of the opening day of athletics in Rio, Melbourne Track Club's Eloise Wellings (NSW) slashed 27 seconds off her PB in a historic women's 10,000m race to finish 10th in 31:14.94. Wellings' run is the best ever time and place by an Australian at the Olympics. Ethiopian Almaz Ayana ran away to take the first athletics gold of Rio in world record time of 29:17.45.
All three Australians in the women's 1500m event ran strongly to progress to the next round – the semi-final in two days time (Monday 10:30 AEST). Linden Hall (Vic) and Zoe Buckman (Vic) finished in the top 6 in their heats to auto-qualify in 4:11.75 and 4:06.93 respectively, with Jenny Blundell (NSW) running 4:09.05 to progress on time.

Coming up
Ten Australians will feature in day two of track and field competition, including four athletes contesting two of the four finals on the program.
The action opens with Madeline Hills (NSW), Genevieve LaCaze (Qld) and Victoria Mitchell (NSW) in the women's 3000m steeplechase round 1. Hills' Olympic debut comes at 29-years of age, having returned to athletics after an eight-year absence, only to make the 2014 Commonwealth Games team soon after.
LaCaze finds herself in career best form leading into Rio – ten PB's across four distances over the last few months have the 27-year-old a genuine chance to make the final in her second Olympics. She placed fifth in the steeplechase at the Commonwealth Games in Glasgow in 2014 where she also made headlines after joining Kylie Minogue on stage for an impromptu dance at the closing ceremony.
A former NCAA champion, Victoria Mitchell returns to Olympic competition after missing London 2012.
Young guns Morgan Mitchell (Vic) and Anneliese Rubie (NSW) open their Olympic careers together in the women's 400m on day two. Rubie, 24, was Australia's 400m national champion in 2015 and is coached by Peter Fortune, who is no stranger to guiding successful Olympic 400m runners including Cathy Freeman. Morgan Mitchell, 21, has been in super form throughout 2016, including the national title win, after making changes that included a new vegan diet and new coach in 1976 Olympic sprinter Peter Fitzgerald. Mitchell's 51.25 in Birmingham in June was the fastest Australian time in 13-years. Both athletes are primed for a competitive Olympic debut.

Evening session in Rio (Sunday morning in Australia)
Kurtis Marschall (SA) enters the men's pole vault as the first Australian male teenager in the Olympic event. At just 18-years-of-age, Marschall has climbed to the seventh best height on the country's all-time list and comes to Rio hot on the heels of a silver medal at the world under 20 championships in Poland last month. With a great history of countrymen in the pole vault, Marschall will have enormous support behind him as he carries on Australia's fine tradition in this event.
Henry Frayne (Qld) and Fabrice Lapierre (NSW) have leapt into the men's long jump final with impressive jumps of 8.01 (+0.2) and 7.96m (+0.1) respectively in the qualifying round earlier today. Lapierre wants to transfer his 2015 world championship silver into Olympic gold. He missed out in London with injury, but is finally returning to the biggest stage, confident he can win gold. Frayne, also featuring in his second Olympic Games, is a sneaky medal chance if he can back up from the qualifying round. With four Olympic silver medals to Australia in the men's long jump; surely it's time to find gold?
David McNeill (Vic) and Ben St Lawrence (NSW) will lace-up the spikes for the men's 10,000m final. St Lawrence holds the Australian 10,000m record with McNeill's ranked 7th on the Australian all-time list. McNeill makes his Olympic debut in Rio while St Lawrence is into his second Games following a top 20 finish in London. Great mates,McNeill and St Lawrence will give it their all looking to break into the top ten for the first time since Bill Scott in Moscow in 1980.
In case you missed it:
In other news from day 1 of the athletics competition in Rio:
In the discus, 3 time Olympian Benn Harradine's first throw set his best mark of 60.85m for 20th overall. 20-year-old Matt Denny bettered his compatriot to throw 61.16m and finish in 19th place.
Debutantes Luke Mathews (Vic) and Peter Bol (Vic) ran brave races but faded in the final stages to finish 7th and 6th respectively in their opening heats. Australia's other 800m representative Jeff Riseley (Vic) gave it everything but narrowly missed out on progressing, finishing 4th in 1:46.93 and failing to progress to the semi-final.
Debutant Rhydian Cowley (Vic) was 33rd in the men's 20km race walk in 1:23.30.
Australia's fastest woman Melissa Breen (ACT) ran 7th in her round one 100m in 11.74.
Check out all of the Australian results HERE.