Written by Grace Kalac – Runner's Tribe
Brad Scott achieved a wealth of international success. The Western Australian graced three Paralympic Games, amassing a hat-trick of medals before the age of 25. The sports fanatic well and truly achieved his childhood dream of donning the green and gold.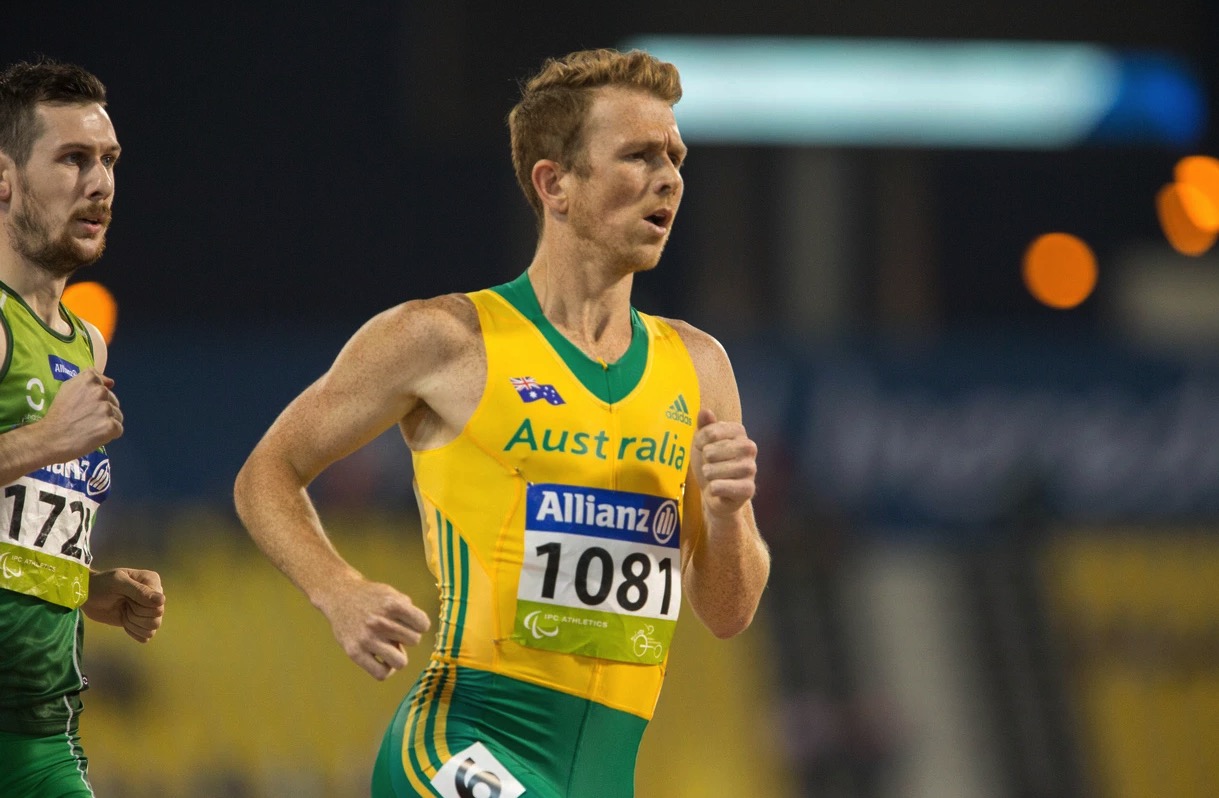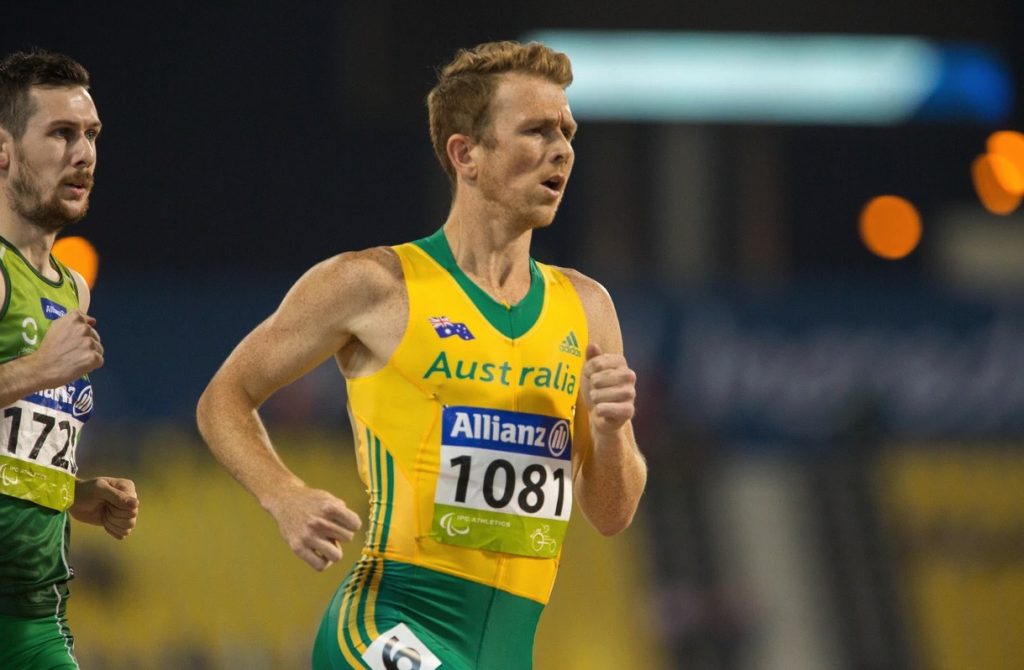 But when Scott was just 12 years old, his doctor told him he had to be flexible with what sports he played, as his cerebral palsy limited him. Engaging in contact sports beyond his primary school years was unlikely.
He looked at his dad.
"That's not happening," they said in unison.
An avid cricketer and footballer at the time, Scott would spend hours each day throwing and catching a tennis ball in his right hand to prove he was up for the challenge.
Against all odds, his persistence paid off. By the time he was 16, his football teammates named him captain. Knowing that a captain leads by example, Scott decided to improve his fitness by running laps. Little did he know this fitness campaign would springboard him into the international track and field ranks.
"Back then I couldn't even run one lap. Then the fire was lit from there and I just found the passion and went from strength to strength," he said.
His quickly-developing running ability saw him scouted by the Australian Paralympic Committee in his hometown of Bunbury in 2006. The opportunity to train as an elite athlete was suddenly beckoning him, and prompted a move to Canberra.
"It happened so quickly. I felt a sense of responsibility and felt as though I needed to change who I was to really give myself the opportunity to give myself what could be, rather than hold back," he said.
"It started with my parents, they taught me not to use my disability as an excuse, but see anything that I wanted to do as something that I could do."
A mere two years later, Scott not only fulfilled his goal of a Paralympic debut at the 2008 Beijing Games, but he claimed the silver medal in the T37 800m. The whirlwind eight years that followed saw him collect four IPC World Championship medals, alongside a silver (T37 1500) and bronze (T37 800m) at the 2012 London Paralympic Games.
Scott concluded his decorated career with personal bests of 2:00.28 in the 800m and 4:10.96 in the 1500m. He stepped down from the sport in November 2016.
In his new chapter as a retired athlete, Scott endeavours to direct his energy towards mentoring children and aspiring Paralympians. Now 29, Scott is currently back in Bunbury studying primary education. Alongside his studies, he regularly engages in professional speaking, and coaches the next generation of Western Australia's para-athletes. Fortunate for the support he received throughout his career, Scott hopes to instil belief and acceptance within the para-community by introducing them to the countless opportunities that await.
"[Sport] takes people, with disabilities especially, outside their comfort zones. For example, if you're in a wheelchair, you're no longer refined to your everyday chair, you may be in a racing chair now, and you're doing things that you didn't even know were possible," he said.
"Once you tap into that ability to step outside your comfort zone, you build self-confidence to a place where people start to realise that disability is actually something that's no longer limiting, and I think that's the beauty of being involved in para-sport."
Scott considers himself relatively fortunate that his disability does not severely impede his sporting abilities and opportunities. But he said he hopes to see society move away from a focus on para-sport inclusion, and towards acceptance.
"You can force someone to be included but you can't force someone to accept someone else for who they are. That's got to come from within an individual," he said.
He said the key to achieving this acceptance is to recognise para-athletes beyond their disability.
"When I was living with athletes with disabilities, I lived with athletes who were completely blind, and you'll forget they're blind after you spend a bit of time with them, because you get to know them and who they are," Scott said.
The 2018 Gold Coast Commonwealth Games will feature 300 para-athletes and 38 medal events across seven sports. This represents an increase of 45 per cent more athletes and 73 per cent more medals than Glasgow 2014. Scott is ecstatic at the positive impact this exposure will have on para-sport worldwide. And the decision coming from his own nation only heightens his pride.  
"It's an amazing thing to be able to have the biggest para-sport field for a Commonwealth Games, and I think having the events on showcase will be absolutely awesome," he said.
"It tends to be a bit of an eye-opener, and the shock-factor is usually in the performance. The disability makes people think, 'oh wow these people are amazing' and then they see them do what they are doing and wonder how they can do that," he said.
The Rio 2016 Paralympics were Scott's final major championships. Scott, who was chasing the elusive gold medal, finished a disappointing fifth. But the message in his post-race interview proved more influential than any medal.  
"To all those kids back home with a disability, the disability doesn't have to be your excuse. It can be your greatest opportunity," he said.  
Visit Brad's website -> https://www.runred.com.au/