Hi I'm Keely Waters, 26 years old from Perth, Western Australia. I'm excited to share some of my experiences on my running journey to date. My love for running in particular middle distance running stems from first day of cross country training in high school in year 8. I was fortunate to attend Penrhos College (for those from the east, Penrhos is a private girls school who dominated the IGSSA athletics & cross country scene from the early 1990's, winning for over 21 consecutive years for both disciplines). For 5 years at high school, the training under my first coach Norbert Fandry, was all I needed and I mixed in dancing a couple of times a week. Not only did I share my passion of running with my twin sister, Amy but the Penrhos running girls became close friends and the school culture made an individual sport feel like one big team who pushed each other to success. It set me up for what came next, running life after high school.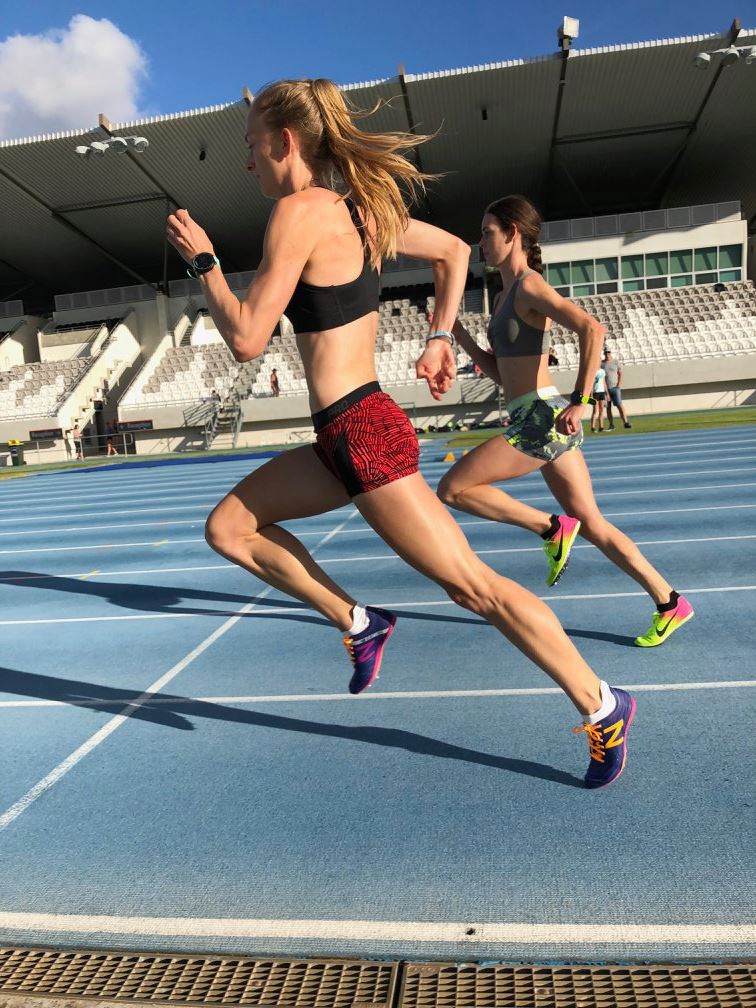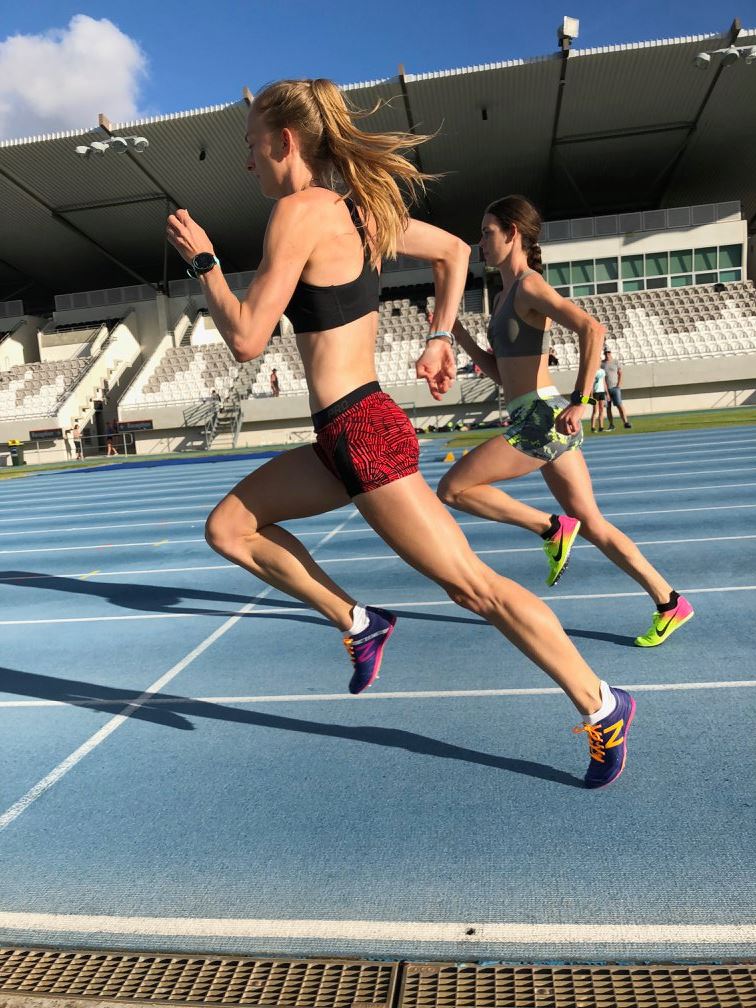 In 2010, I was in second year at University of WA and joined UWA Athletics Club with Susan Andrews group. As the new girl on the block I got through my first week of training and was keen to impress. After sticking to the program, month on month my PBS began to drop. Over 4 years under Susan's guidance and mentorship from fellow 800m runners Holly Noack & Monique Hollick I progressed to a first sub 60sec 400, 2.23 to 2.07 .03 in the 800 and 5.05 to 4.26 in the 1500. With consecutive experiences at the Australian Athletics Championships in the U23 category, Perth Track Classics and Australian University Games it opened my eyes to the level that is required to be competitive with other senior girls. My proudest moment as a senior athlete were my first WA Open State Titles in 2015 in 800 & 1500m. From not being a competitive junior athlete, it showed that consistency, passion, hard work and showing up to training year on year helps you achieve dreams.
While studying Sports Science & Commerce at UWA I also developed a passion for athletics coaching to give back to the sport and to inspire the next generations. I am a Level 2 Advanced Athletics Australia coach and have continued coaching at my high school for the past 10 years.
I have been coached by correspondence under Philo Saunders from Canberra (ACT) since mid- 2015 and have an S&C programme from Melbourne based Dylan Powell (Accredited ASCA Coach). I join group sessions with local Perth middle/long distance group through Front Runner Sports who are coached by IAAF Level 4 coach Ben Green. It is an interesting balance to achieve with communicating by correspondence and has taken a few seasons to get the mix right but the one thing that hasn't changed is my love and for track running. I have been fortunate to have fantastic support crew with family and friends who have been with me every step of the way. My favourite experiences to date would be being selected for my first Australian team for 2017 Oceania Area Championships in Suva, Fiji. I ran in the 800m and when I crossed the line in first place, it was a moment I will never forget.
I'm a bit unique as I'm not quite fast enough over 400, strength over 1500 needs work but 800 seems to be my sweet spot. I definitely believe consistency, staying hungry is key for all runners especially Middle & Long Distance. From my university studies and interest in Sports Science, I always aim to understand the purpose for all training sessions and where it fits big picture. Philo likes to follow the principle that you should never be no more than 3-4 weeks away from being able to run fast, hence we keep some elements of speed in the program all year round.
4 Key Workouts:
TRACK: mixture of grass at UWA Sports Park & WA Athletics Stadium.
Summer- 2x(400 1min 400) aiming 800 race pace, 10minutes between sets, 3x3x200 with 30secs rest, 5mins between sets.
Winter- 6x1ks with 60secs active jog, 8×600 with 90sec rest at 3km pace, 12×400 with 60sec rest.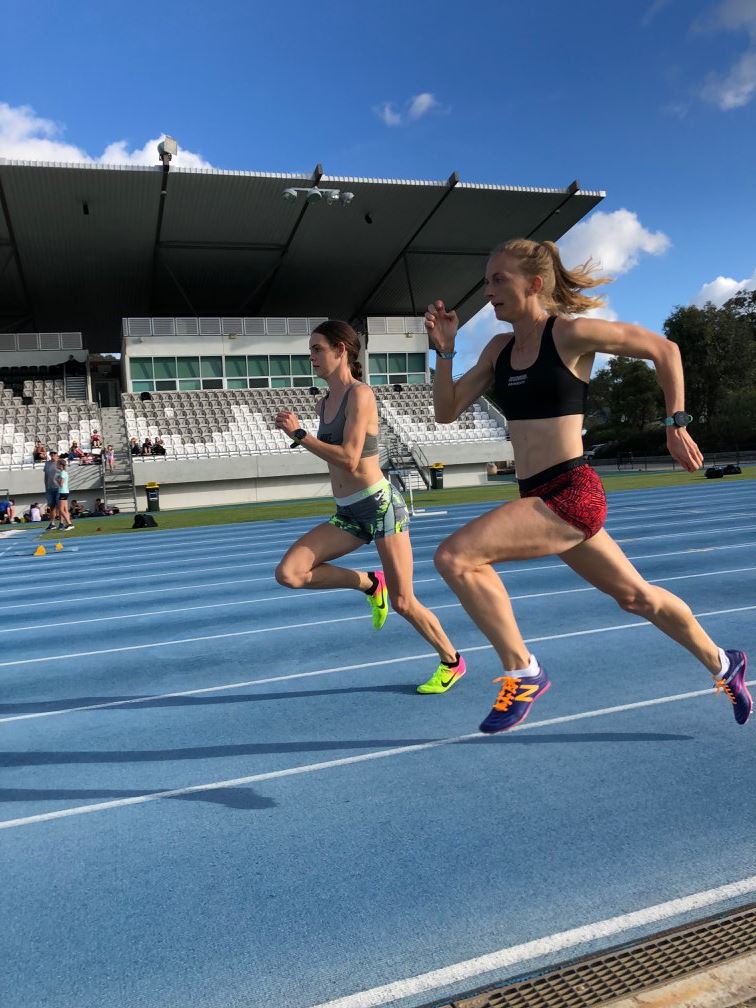 HILLS: alternate Kings Park or Reabold Hill (Perry Lakes).
(8x1min hard with 2min jog down), (5x3min hills with jog down recovery, 4x20sec fast hills with walk back recovery)
THRESHOLD: UWA Sports Park, Swan River Foreshore or Lake Monger
(4x5min with 2mins), 6x(20sec hard/40sec float/40sec hard/80sec float), fartlek pyramid 5/4/3/2/1min with half recoveries
LONG RUN: 12-16km depending on time of the year and will keep the surface varied between grass, trail, road and hills are involved most weeks.
*Note- Strength training has become a new staple over the past 2 years and it has been the best way for me to build capacity, injury prevention and improve performance.
Thank you for reading 🙂