A column by Len Johnson – Runner's Tribe
Al Lawrence, who died earlier this week after a prolonged battle with pancreatic cancer, was arguably the best Australian distance runner most of you have never heard of.
Born in the Sydney suburb of Punchbowl, a member of Botany Harriers, Lawrence spent most of his life in the US, eventually becoming a citizen in the 1980s. His American life began as a mature-age student at the University of Houston and, a brief return to Australia in the early 1960s aside, continued to his death last Monday (15 May). He became a US citizen in the 1980s.
But Al, never Allan, as christened, and most commonly 'Lawro', was as Australian as a meat pie and sauce. He drove from Sydney to Melbourne for the 1956 Olympic Games and won Australia's first medal of the Games, finishing third in the 10,000 metres behind the great Ukraine runner Vladimir Kuts.
Lawrence, indeed, was the only runner to defeat Kuts at those Games. Kuts destroyed Gordon Pirie in the 10,000 with a series of brutal surges which left the English champion trailing a lap behind by the finish. In his wake, Hungary's Jozsef Kovacs and Lawrence fought out the minor medals, Kovacs winning out in the final lap.
In the 5000 final a few days later, none of Kuts' demoralised opponents bothered to chase him as he strode away over the last few laps to win by 60-70 metres from Pirie in an Olympic record 13:39.6.
It was in the heats that Lawrence had his moment. The tight calf muscle which bothered him in the 10,000 had become a major problem, but massage and a pain-killing injection got him to the line.
On the final lap, Lawrence and Kuts were running together.
Fifty metres from the tape Kuts eased back to let the local hero take the win. That, at least, was how Lawrence described it in his autobiography, Olympus and Beyond.
"The huge crowd . . . undoubtedly unaware of the subtleties of heat qualifying tactics, rose to their feet as we turned into the straight locked together," Lawrence wrote.
" . . . Kuts turned his head sideways, said something to me, and I felt his pace slacken. I eased back, too. Then, he eased back again.
"Then it came to me. Kuts wanted me to win the heat in front of the Australian crowd who were witnessing the first Olympic Games held in the southern hemisphere."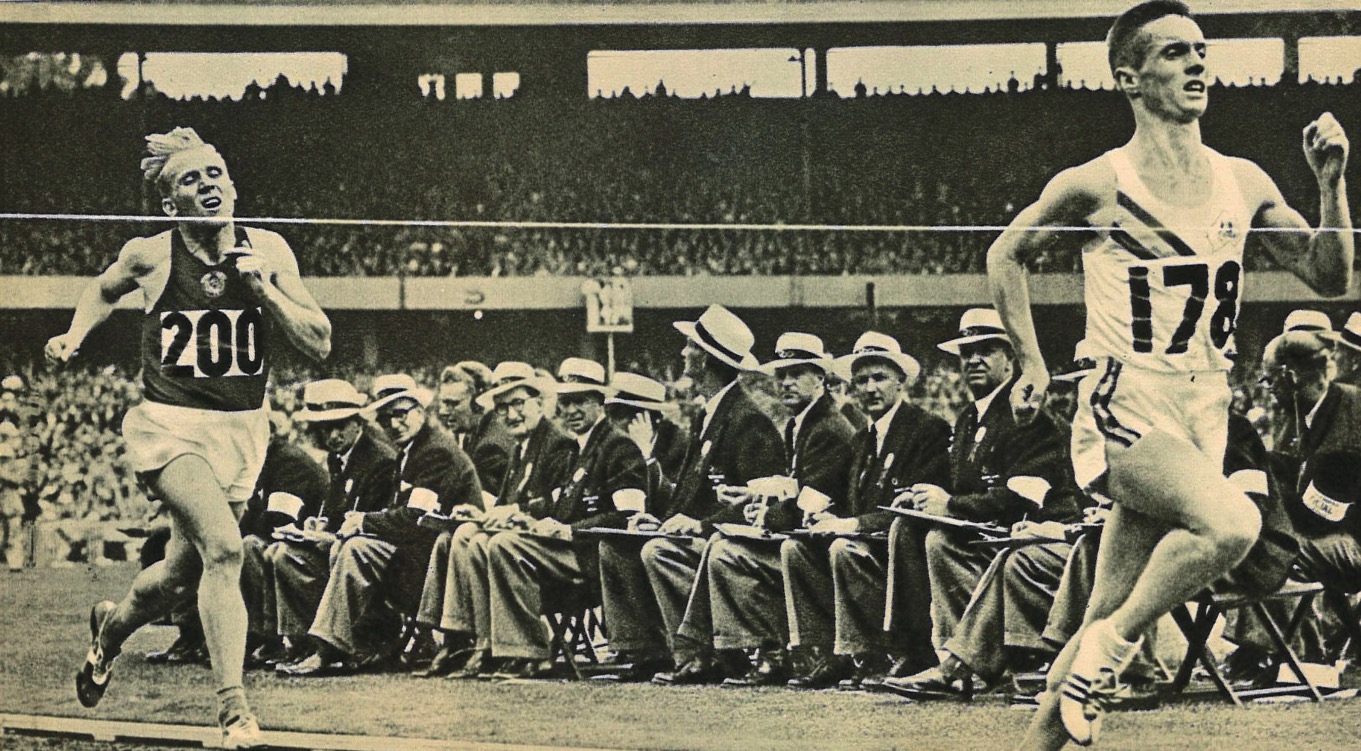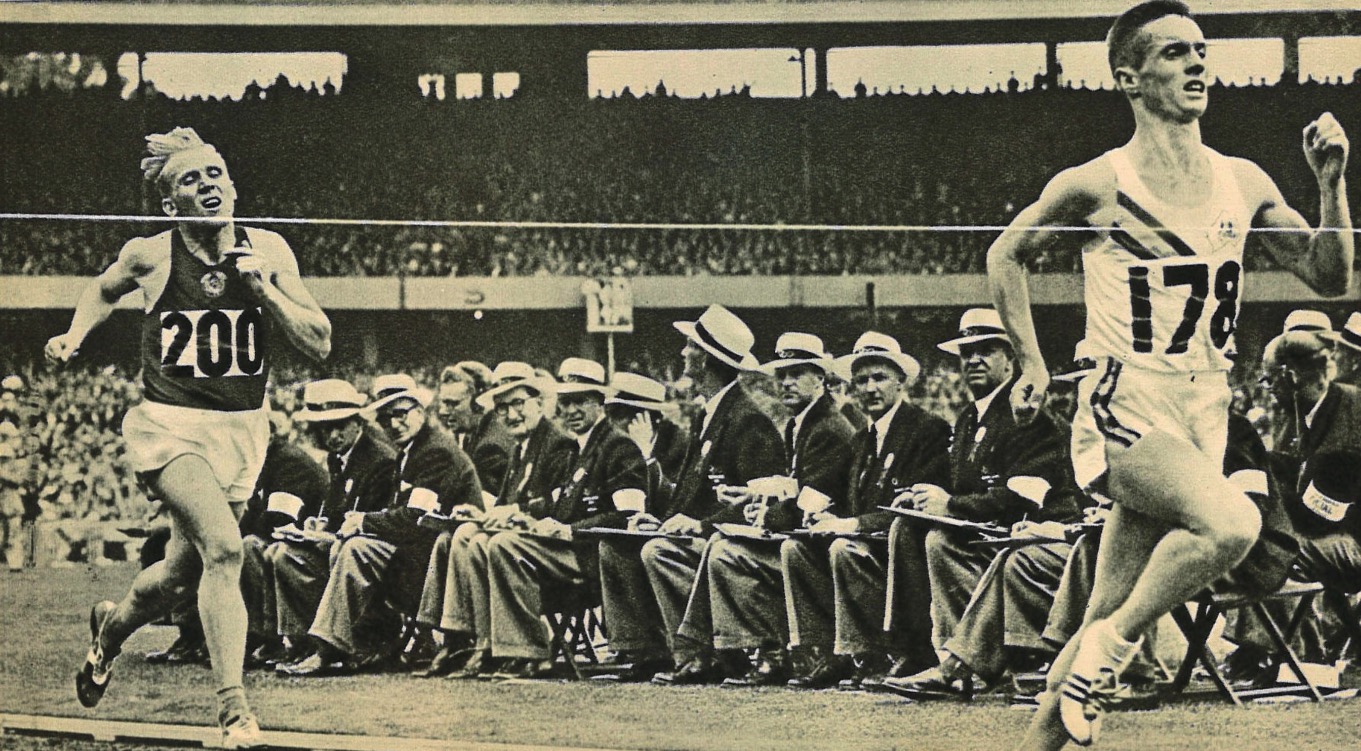 Unfortunately, Lawrence's calf had now blown out into a tear and neither massage, nor injection would enable him to run the final. But his 10,000 medal was the first of three in a row, with Dave Power (Rome) and Ron Clarke (Tokyo) also taking bronze medals at the next two Olympics.
Olympus and Beyond is full of such rich anecdotes. Lawrence's trip to the Games highlighted what a strange experience a home Olympics can be. He drove down the Hume Highway from Sydney with his teammate, Olympic marathoner Johnny Russell. Spotting a well-appointed school oval just outside Albury, on the New South Wales-Victoria border, they stopped, bowled in to get permission from the headmaster, and did a training session on the grass in front of a crowd of admiring schoolboys.
Next day, the pair stopped at Puckapunyal Army Base 100km north of Melbourne where an Olympics warm-up meeting was to be held. Lawrence won the three miles from Dave Stephens after a desperate final sprint.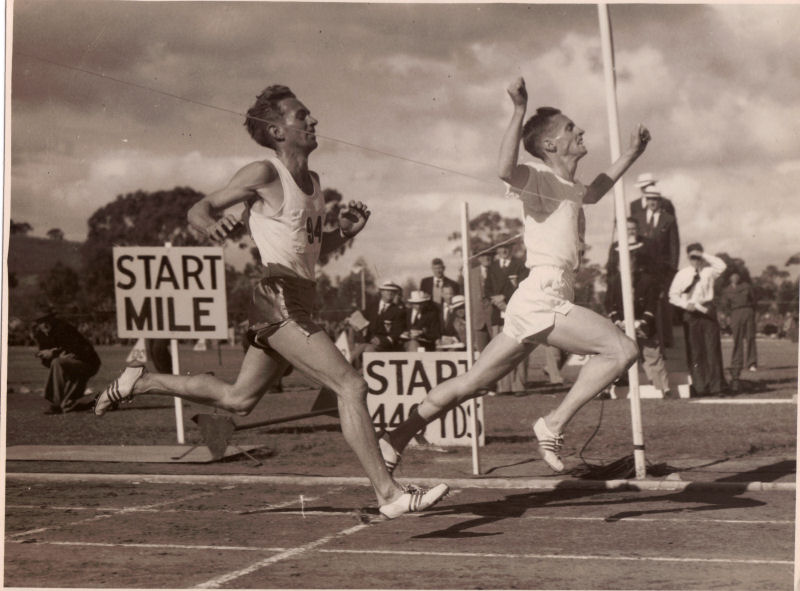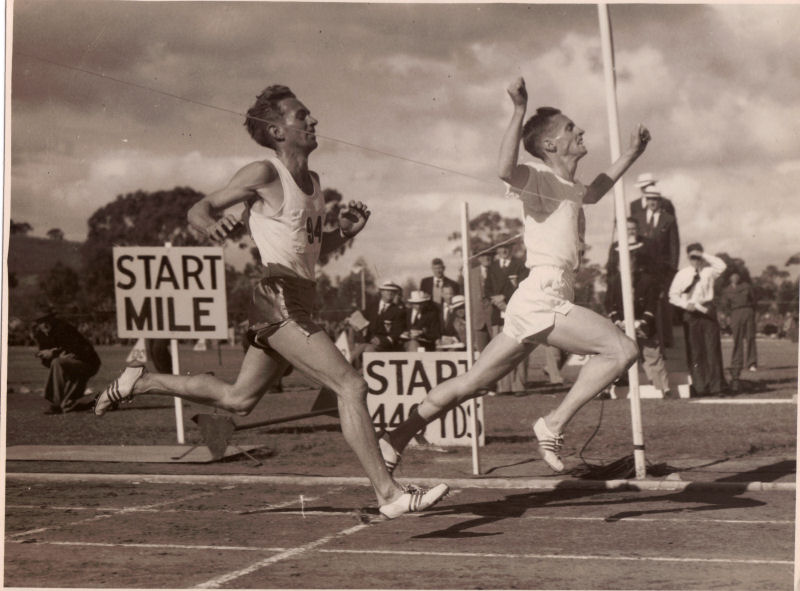 Lawrence and Russell completed their journey to Melbourne where, presumably, they parked the car at the Olympic Village and checked into their Games' accommodation: different days, indeed.
Pat Clohessy was one of Al Lawrence's Botany teammates. They had many close battles in Sydney interclub; 'Clo' often stayed with 'Lawro' when he caught the train down to Sydney from Tamworth for races.
Clohessy missed out on the '56 Olympic team due to injury, but he took the lead on getting Lawrence to Houston a couple of years later. 'Clo' had been offered a scholarship and he reckoned Lawrence should apply, too. Despite initial hesitation (he had not completed secondary), Lawrence did so. To his amazement, he was accepted.
Lawrence and Clohessy formed part of an Australian contingent at Houston which grew to include fellow distance-runners Geoff Walker, Laurie Elliott (younger brother of Herb), Barrie Almond, Bob Cousins and Alan Irwin. Years before the east African runners arrived at Washington State and UTEP, a largely Australian team – individual winner Lawrence, Almond and Clohessy were three of the five scorers – took Houston to the 1960 NCAA team cross-country title. A few months earlier, Lawrence had experienced a disappointing second Olympic Games in Rome.
Lawrence returned to Australia in 1963, but soon went back as an assistant to his Houston coach, Johnny Morriss. He continued to coach outside the university as the running boom hit the USA, setting up a growing running group in Houston. He formed an association with the Houston marathon. So many of his runners ran – including three winners – that he was inducted into the marathon's Hall of Fame last December.
I was never lucky enough to meet Al Lawrence face to face, but benefitted from his generosity in writing The Landy Era. 'Lawro' was an obvious interview subject, but when I contacted him I got much more besides. He generously sent me a complete manuscript for what eventually became Olympus and Beyond; as a bonus, Al also sent me prints of many photos from his competitive days.
In addition, Al kept in touch while I was writing the book, offering encouragement and, usually, another story or two. Many of those anecdotes found their way into the final version of The Landy Era.
Fittingly, I recently received a US order for the book. When I advised the purchaser the books had been dispatched, I received this reply:
"Al Lawrence was my coach for a few years, back when I lived in Houston, and it's interesting to discover all the history."
I reckon Al would be pleased to know that he had sparked yet another runner's interest.
Click here to watch footage from the Australian Olympic Committee of Lawrence's 10,000m race in Melbourne.
End
About the Author-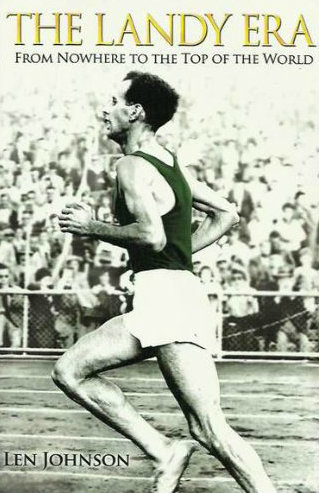 Len Johnson wrote for The Melbourne Age as an athletics writer for over 20 years, covering five Olympics, 10 world championships, and five Commonwealth Games.
He has been the long-time lead columnist on RT and is one of the world's most respected athletic writers.
He is also a former national class distance runner (2.19.32 marathon) and trained with Chris Wardlaw and Robert de Castella among other running legends. He is the author of The Landy Era.