Thank you to Runners Tribe for offering me this opportunity, I really appreciate it.
My name is Clarissa Herbst and I am 18 years old with two big dreams:
1. To represent Australia at the Olympic Games for marathon running.
2. To become a qualified veterinarian.
I have been running ever since I was little, but over the years I have found my passion for long distance running after watching my idol, Jess Trengove, excel in the marathon at the Olympic Games. I love running long distances because once you get started you don't want to stop and it is a great way to relieve stress or use it as an excuse for a long study break, but most importantly the satisfaction you get after completing every workout. In 2016 at the Australian junior athletics championships, I won the u18 3000m and got the silver medal in the 1500m and at the 2018 Australian junior athletics championships I got bronze in the u20 5000m. Last year in Perth at the HBF fun run for a reason, I had one of the greatest achievements of my career, as I competed in my first 12km race which I unexpectedly won in a personal best time of 43min 34secs. This was the race that made me realise that I want to become a marathon runner, as I got into a good rhythm and felt
relaxed the whole way, but after the race I just wanted to keep going!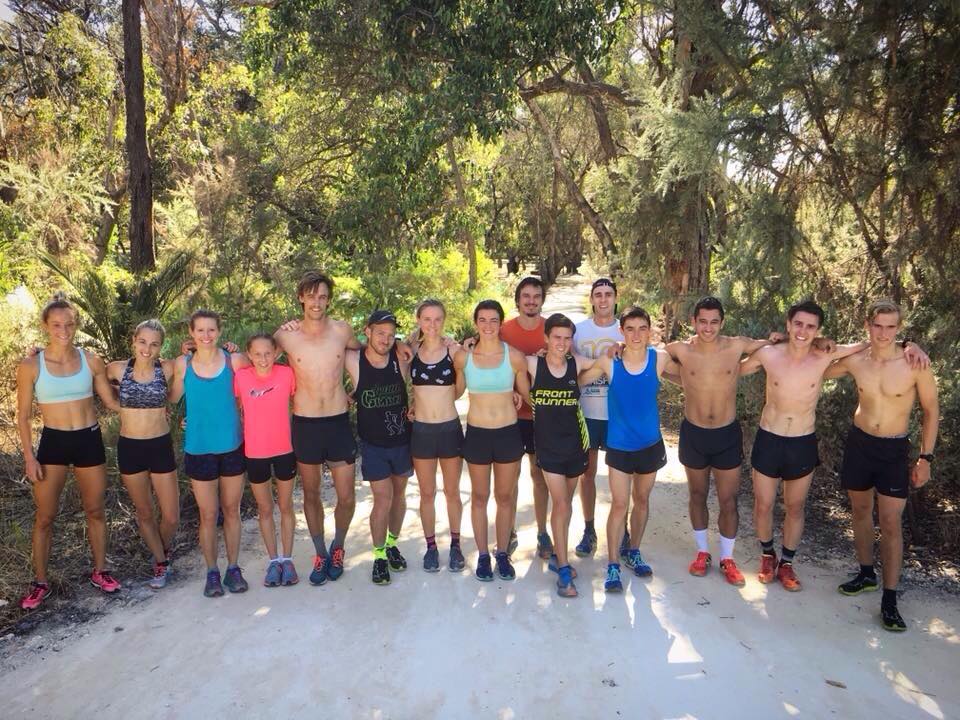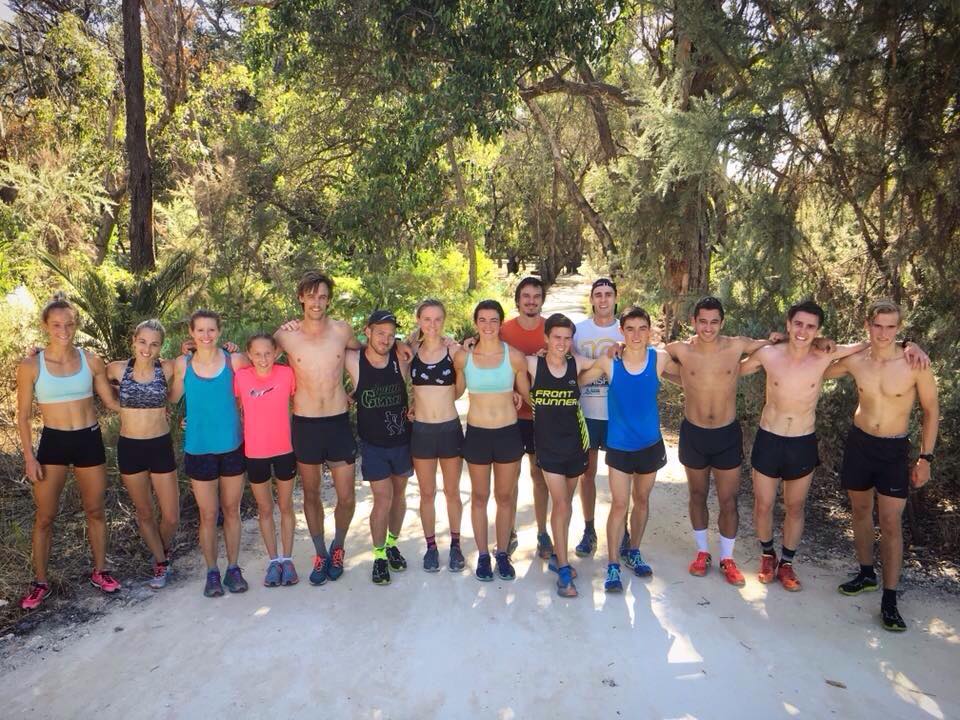 Recently, I joined the Front Runner training group with coaches Rafael Baugh and Ben Green. Since the first training session, everyone has been so inclusive and supportive, and it is great to be part of this diverse group of runners, with different goals and aspirations who help each other out to push through the tough sessions, but also to celebrate the successes with. My new training partner and mentor, Rochelle Rodgers, has been a great role model with her consistent training and we work together in sessions to improve our weaknesses and push each other to complete the hard sessions. My coach Raf, has helped me to improve my running and has taught me to relax more and to enjoy the process of reaching my goals. After every session, he would remind me of my KPI (key performance indicator) which is to smile more and to focus on ticking the boxes instead of getting stressed out after having a bad session. Currently Raf and I are working together to build my fitness and strength in preparation for the national cross county in August and the world cross county trails next year.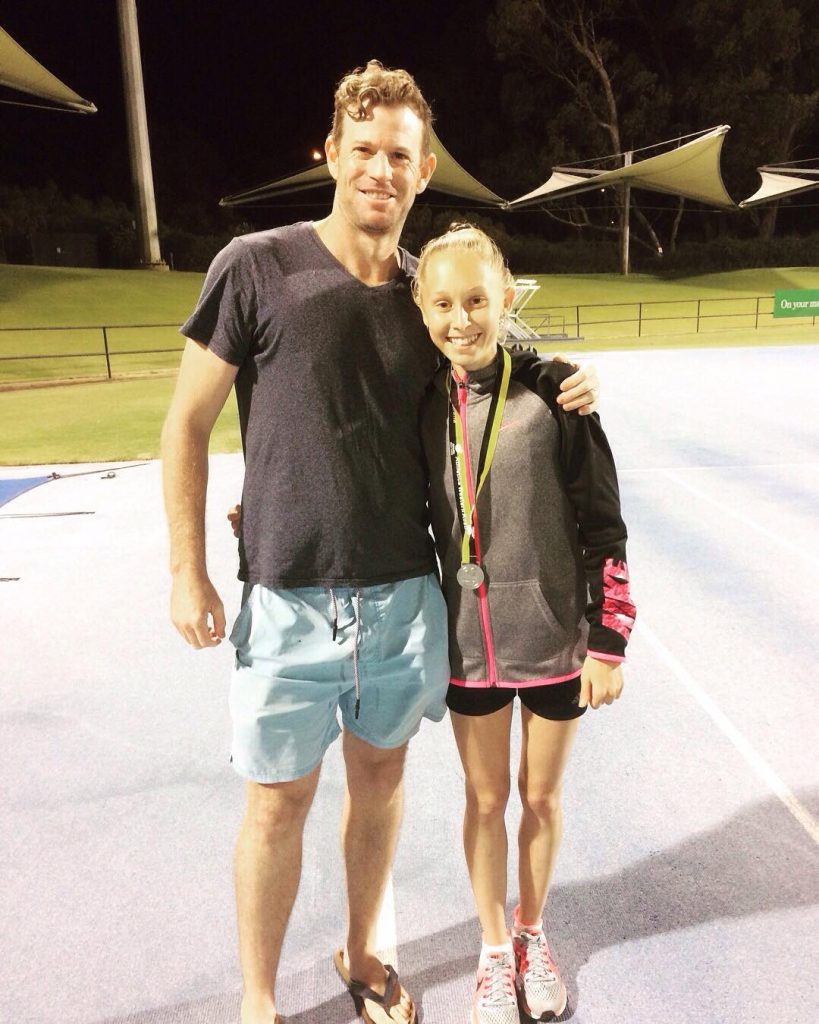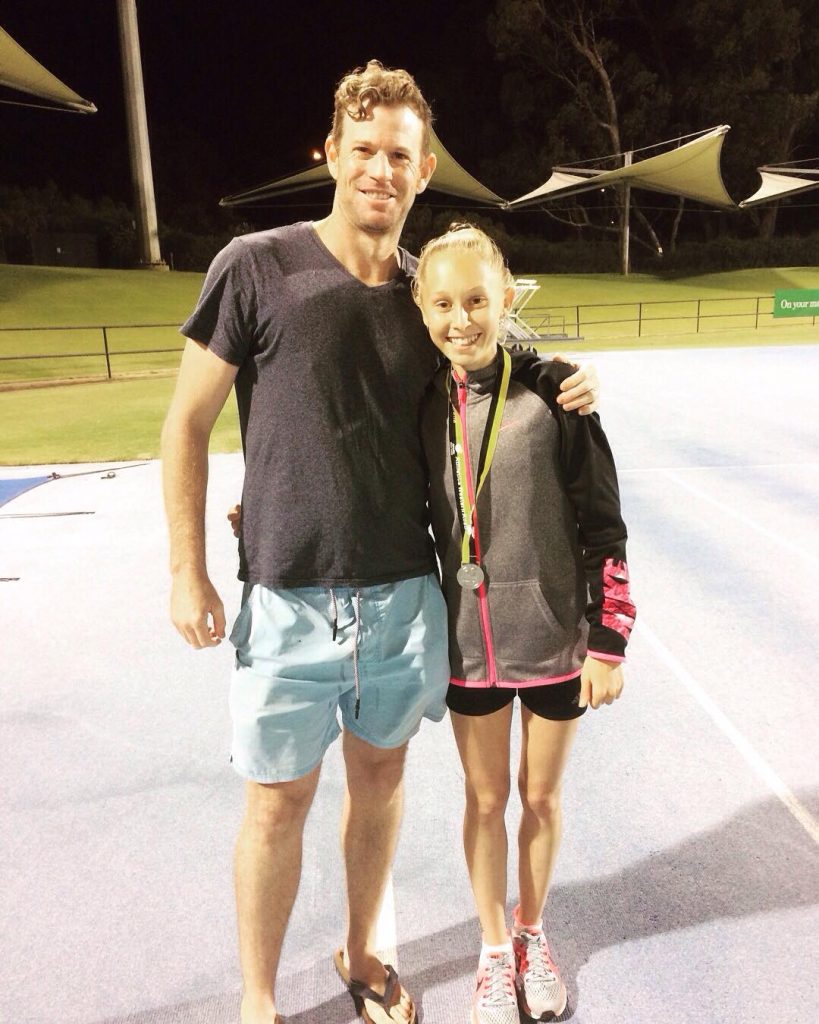 The 4 key sessions I consider important include:
1. Hill sessions:
1x 2km tempo, 60 secs recovery,
5x200m hard up/easy down, 60 secs recovery,
1x 2km tempo, 60 secs recovery,
5x200m hard up/easy down, 60 secs recovery,
We do hill sessions every Saturday morning in Kings park up the well known Green Mile (which is a long 1.8km hill). Even though this session is tough mentally and physically, afterwards you have a feeling of satisfaction knowing that you have completed a hard workout. We start of by doing a hilly 2km loop to build fatigue in the legs, and then we have 5x 200m fast hill sprints to build speed and stamina that focuses on final stages of a race, and we do that twice.
2. Track session:
1200m at threshold- jog lap,
10x400m at VO2 with 60 secs rest- jog lap,
1200m at threshold
This is a tough session, but Rochelle and I take turns in leading each rep in order to make sure that we don't get fatigued too quickly. We start of with a 1200m at threshold pace to build some fatigue in the legs and then we do 10x 400m at VO2 max, in order to build more fatigue in the legs whilst focusing on improving our speed and cadence. Then we finish with another 1200m, with our aim of running this rep faster then the first rep, whilst we have fatigued legs- which simulates the final stages of a race.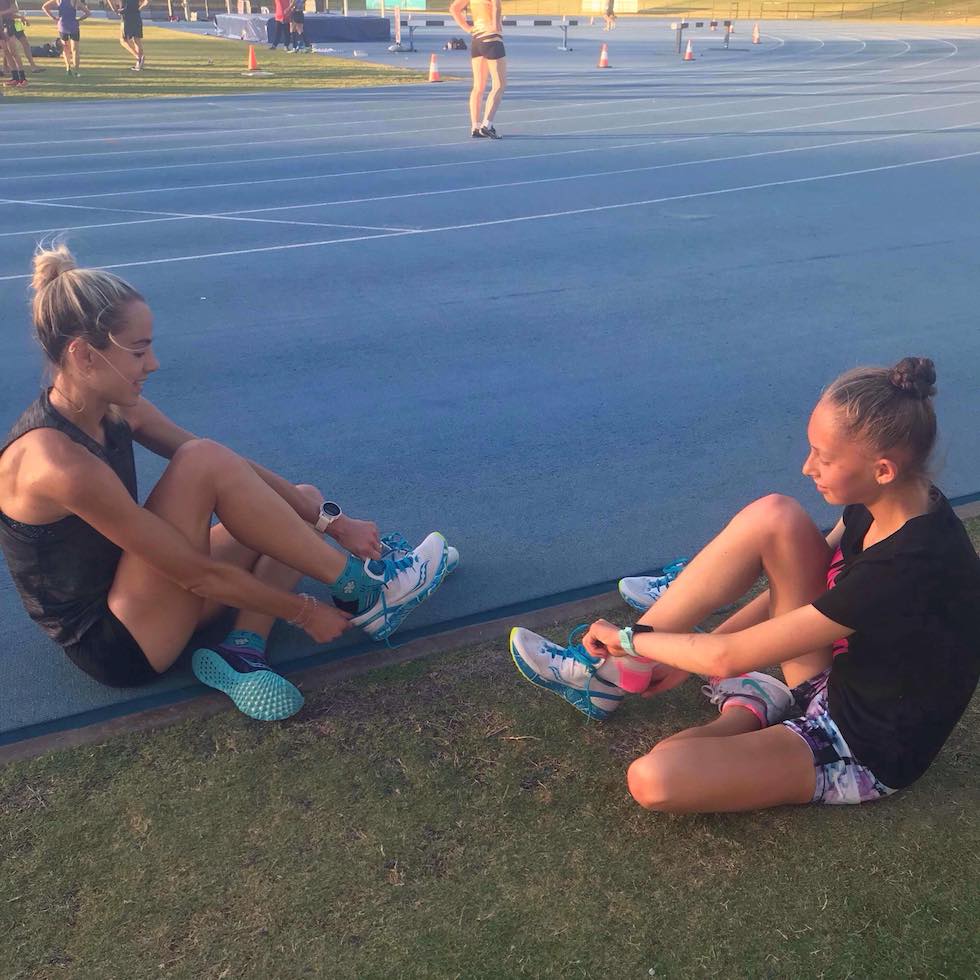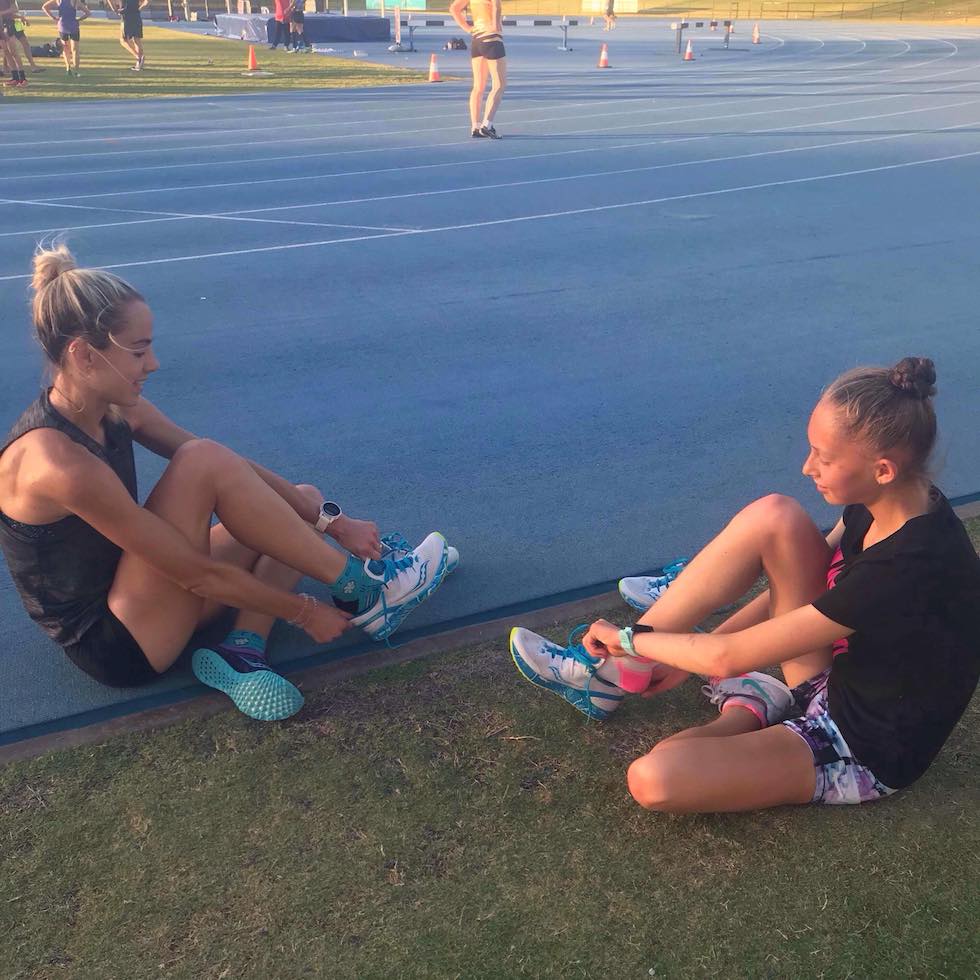 3. Threshold sessions:
8x1km at threshold with 60 secs jog recovery
I must admit 1kms is one of my least favourite sessions, but I believe this is one of the most important sessions for long distance runners to improve their fitness and stamina. We do our threshold sessions at Lake Monger, which is a great place to run because we run around a large lake meaning we have a nice scenic view whilst completing each rep. This is a tough session, so I make sure that I don't go too hard for the first few reps and slowly get faster after each rep in order to finish the last reps at threshold pace, with the main aim of keeping consistent times for each 1km rep.
4. Long runs
This would have to be one of my favourite sessions, because I love just being able to run a steady pace for 90mins, whilst discovering different paths to run. I usually do my long runs with Rochelle and Kim around Kings Park or around the Swan River. I believe long runs are essential for any long distance runner, not only to get kms in the legs but also to focus on running technique and to build fitness and stamina.