Hey Runner's Tribe, my name is Georgia Winkcup and I'm a 3000m steeplechase and middle distance runner. My journey in Athletics started when I was just 8 years old as a little athlete running for Cherrybrook Athletics Club. My family has a history in athletics as my grandmother was a past world record holder in the 80m hurdles, being the shortest event offered in the track and field program. Despite her success on the sprint track, I can safely say that I haven't inherited even a single one of her fast twitch fibres.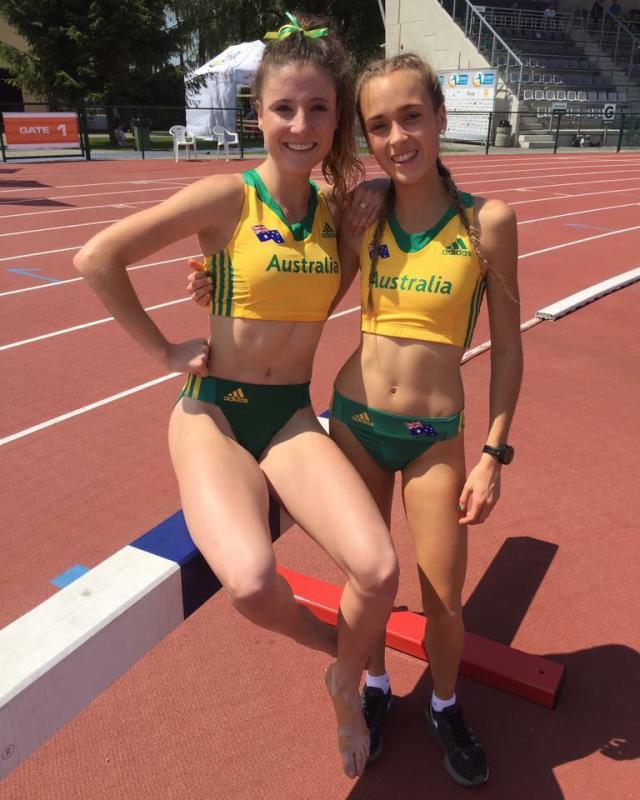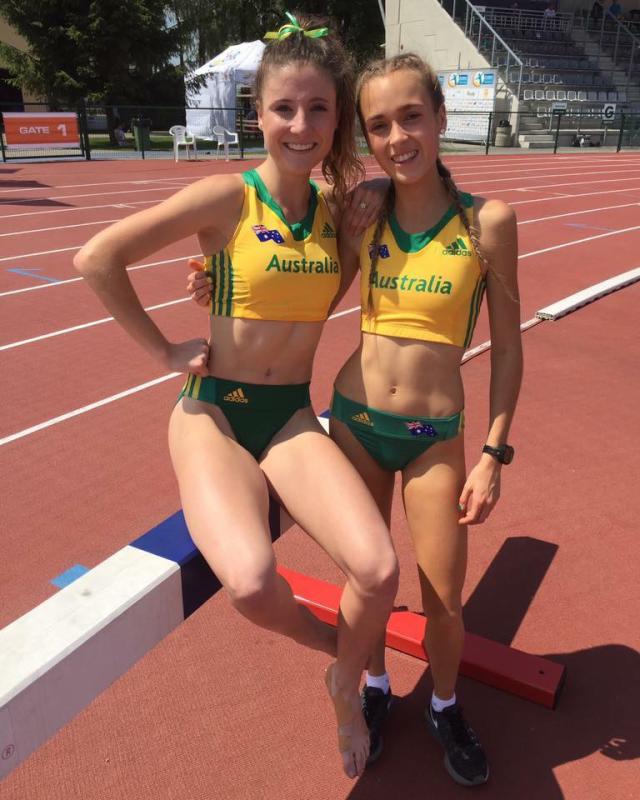 As a little athlete I was encouraged to give each and every event on the program a go and it wasn't until I was in early high school that I began to focus more on the longer distance races. When I was 14 years old I started training with my first athletics coach Ross Forster at Ryde Athletics Club who guided me with with kindness and wisdom until the end of High School. Ross was an incredible coach who had a true love for the sport and inspired so many athletes with nothing but encouragement, positivity and a joy of developing young runners. It was Ross who suggested that I give the steeplechase a go and I haven't looked back since. After managing to fully submerge myself in the first ever water jump I faced the only way was up. The steeplechase has given me so many opportunities to travel interstate for national competitions and overseas for international competitions as well as providing me with some incredible lifelong friends.
After High School I began training with John Atterton, the coach of his beloved A-Team training squad based in Lane Cove. Under John and alongside the A-team I learnt what it was to train as a squad and work together to perform at our best come the competition season. The A-team was an elite squad with athletes covering distances from 400m through to 10,000m road races. Under the guidance of John, I was able to qualify for the 3000m steeplechase at the World Under 20s Championships in Bydgoszcz, Poland, the highlight of my athletics career to date. Tragedy stuck late in 2016 when our beloved John passed away from Motor Neuron Disease and I was left felling a little bit lost.
So it was then that I joined the Sydney-based arm of the MTC training group, Sydney Track Club, coached by Nick Bromley. I spent the large part of my year with STC injured and struggled with being the only long distance girl in the squad. After a bumpy year I was finally reunited with my old A-team squad in Ben Liddy's Central Performance Track team.
Much like the original A-Team, Ben Liddy and CPT are a highly professional group of athletes who are both welcoming and enthusiastic about the sport. The sessions we do under the guidance of Ben Liddy are both varied and challenging week in week out and, without Liddy and the squad that I train alongside, I don't know if I'd be able to get through them all.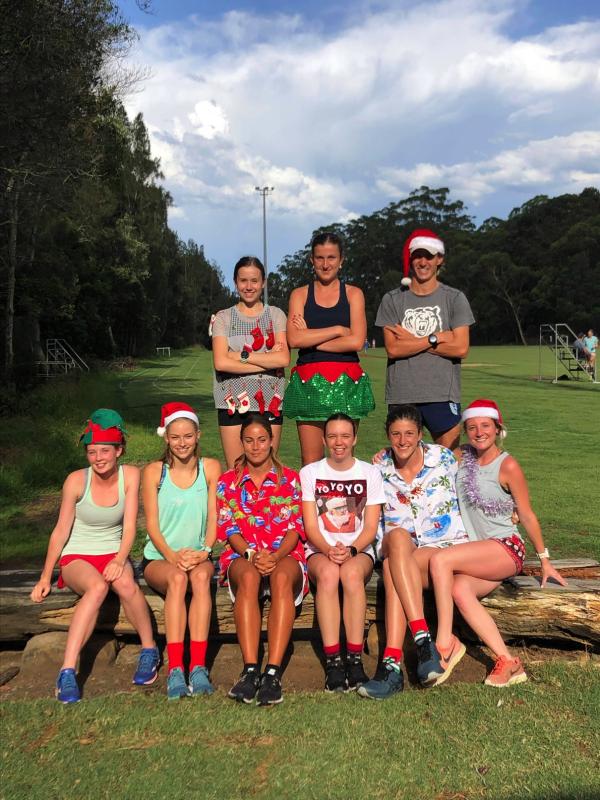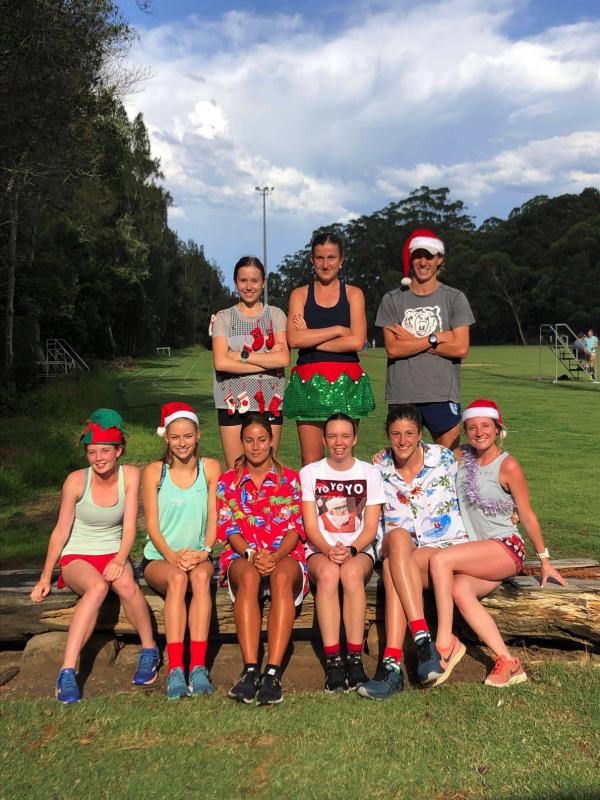 Four of the main sessions which we complete at Central Performance Track are as follows:
"FUNNY FARM"
I have a love-hate relationship with funny farm.
My sessions at funny farm began back with John and the A-team and they definitely haven't gotten any easier. Funny farm is the name given by athletes in Sydney to the Macquarie Hospital grounds in North Ryde. The Funny farm grounds consist of 3 massive hills which are frequently covered in knee-length soggy grass.
A typical session at funny farm will be a loop of the 1400m course, 1200m course, 2x 1000m course and then a final loop of the 700m course with 2-3 minutes recovery between each rep. These sessions are always painful but are the ones that I am sure will get me over the last few steeples when it comes to the racing season.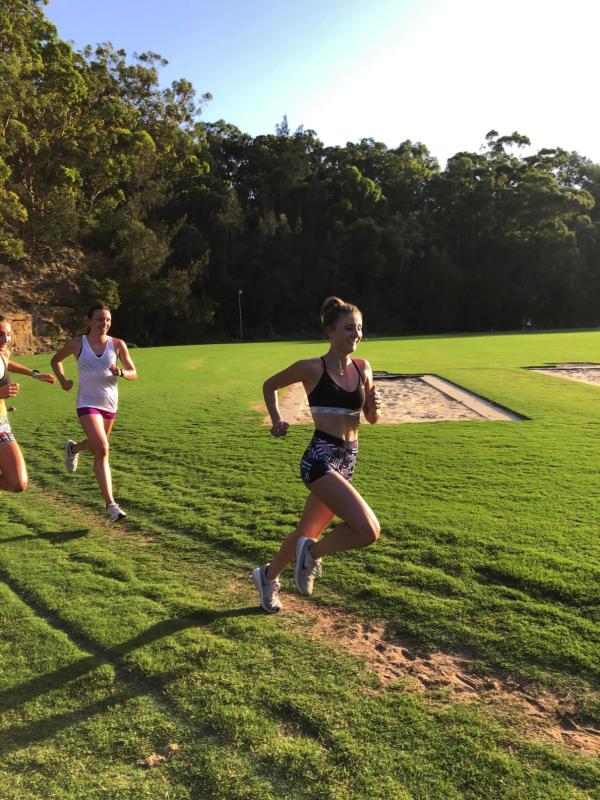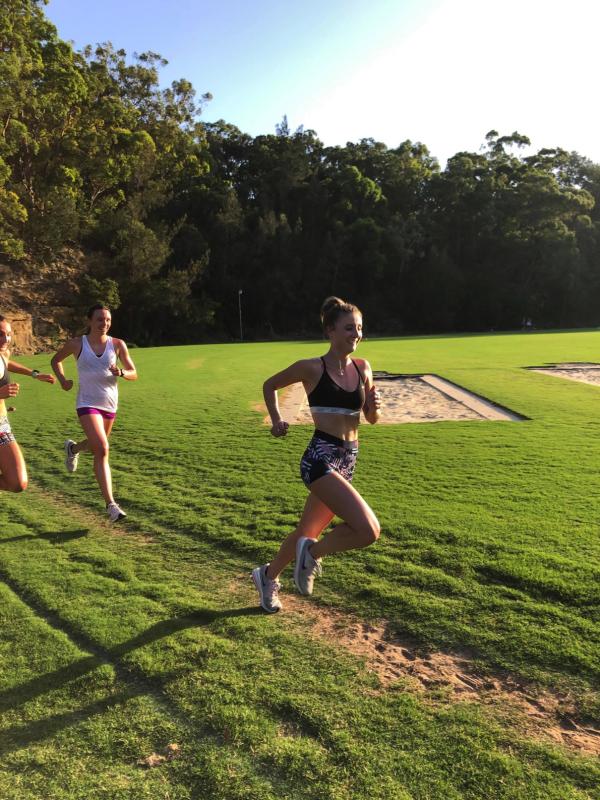 RECOVERY/TAPER SESSION
This session consists of 2 sets of 5x200m efforts at around 1500m pace with a 200m jog between the reps and a 200m walk between the sets. Liddy gives us this session once a month in our recovery week so as to allow us to freshen up from the previous block of hard training. The aim with this session is to come to training and get some rhythm work done without having to get work ourselves too hard, thus allowing us to leave the track feeling mentally refreshed. Whilst this session appears to be quite easy it can be deceptively hard when we overestimate our 1500m pace and cook ourselves early on.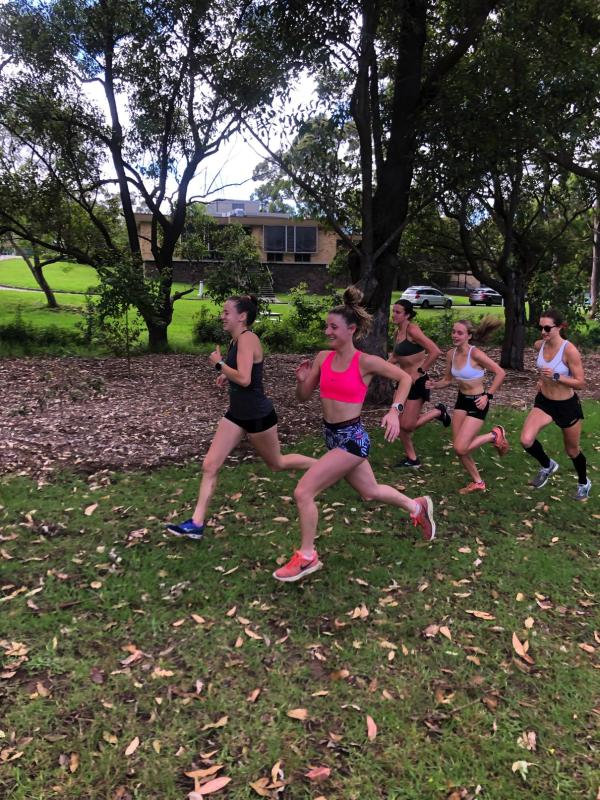 WINTER SESSION
During the winter our CPT Thursday night session typically consists of 2 essentially full paced sprint efforts followed by a timed threshold covering about 2.5km and then followed by something akin to 5x600m or 8x400m with timed jog recoveries between each rep. These sessions are designed to mirror those "grind" sessions which are seemingly endless but you'll be grateful for when summer comes around and they provide a stark contrast to those shorter race focused sessions.
PACE CONTROL SESSION
In CPT we frequently do sessions which consist of 800m reps with alternating 200m efforts and 200m floats separated by a jog recovery. I don't think that we have ever completed this session without hearing Liddy call from the other side of the track that "a float is not a jog girls". Despite that I really feel like these sessions are both challenging and enjoyable and will hopefully pay off throughout the season.
Thank you to everyone who has taken the time to read this little insight into my time in the athletics world.