Written by Sam McLean – Runner's Tribe
"If you want to run a mile, then run another mile. If you want to experience another life, run a marathon" Emil Zatopek 
Deek, Mona, Clayton, PC and Troopy, all names etched into Australian distance running folklore and collectively form the Big 5 in marathon running as the only five Australian males to have achieved the sub 2:10 time. Just a mere 22 seconds slower and five more men are included in our Top ten all time fastest marathoners.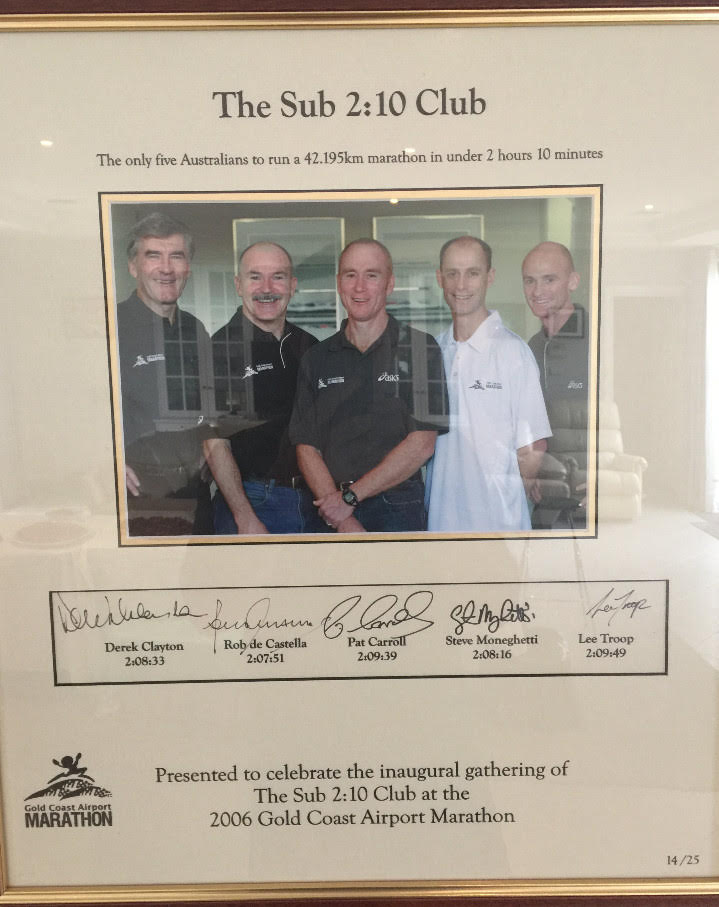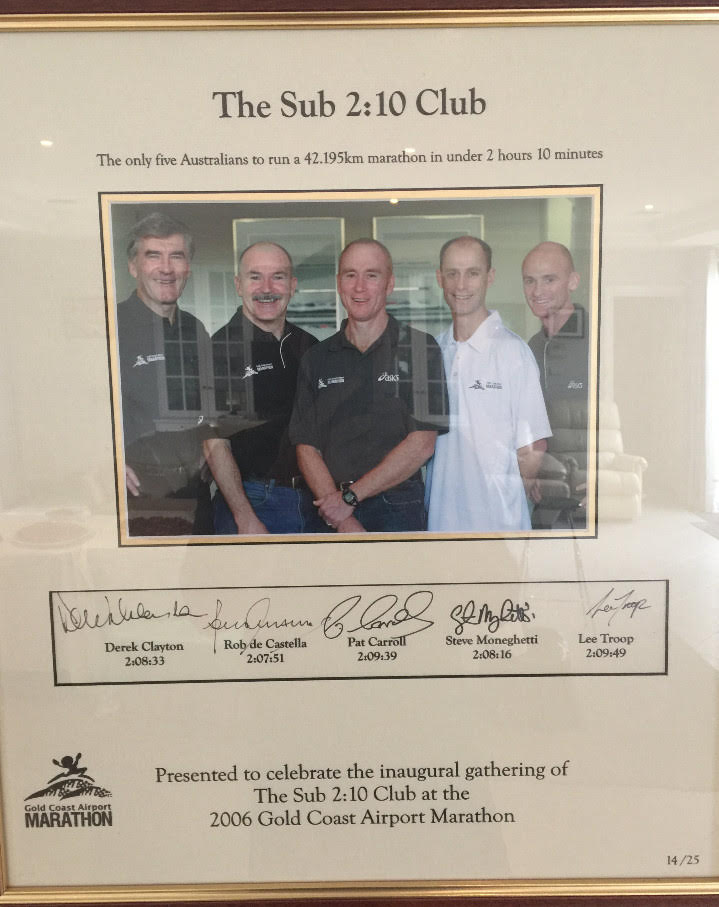 With some great depth currently within Australia's distance running fraternity (men & women) now seems an appropriate time to ask the question, 'Who will be our next sub 2:10 man?'. 
Rising talent…
Jeff Hunt
We were teased by Jeff Hunt's marathon debut of 2:11 in 2010 which had many thinking that maybe our next sub 2:10 man is not far away. Although he ran an Olympic qualifying time before Rio last year, full time work and family life most likely indicate that his marathon career would be nearing its end.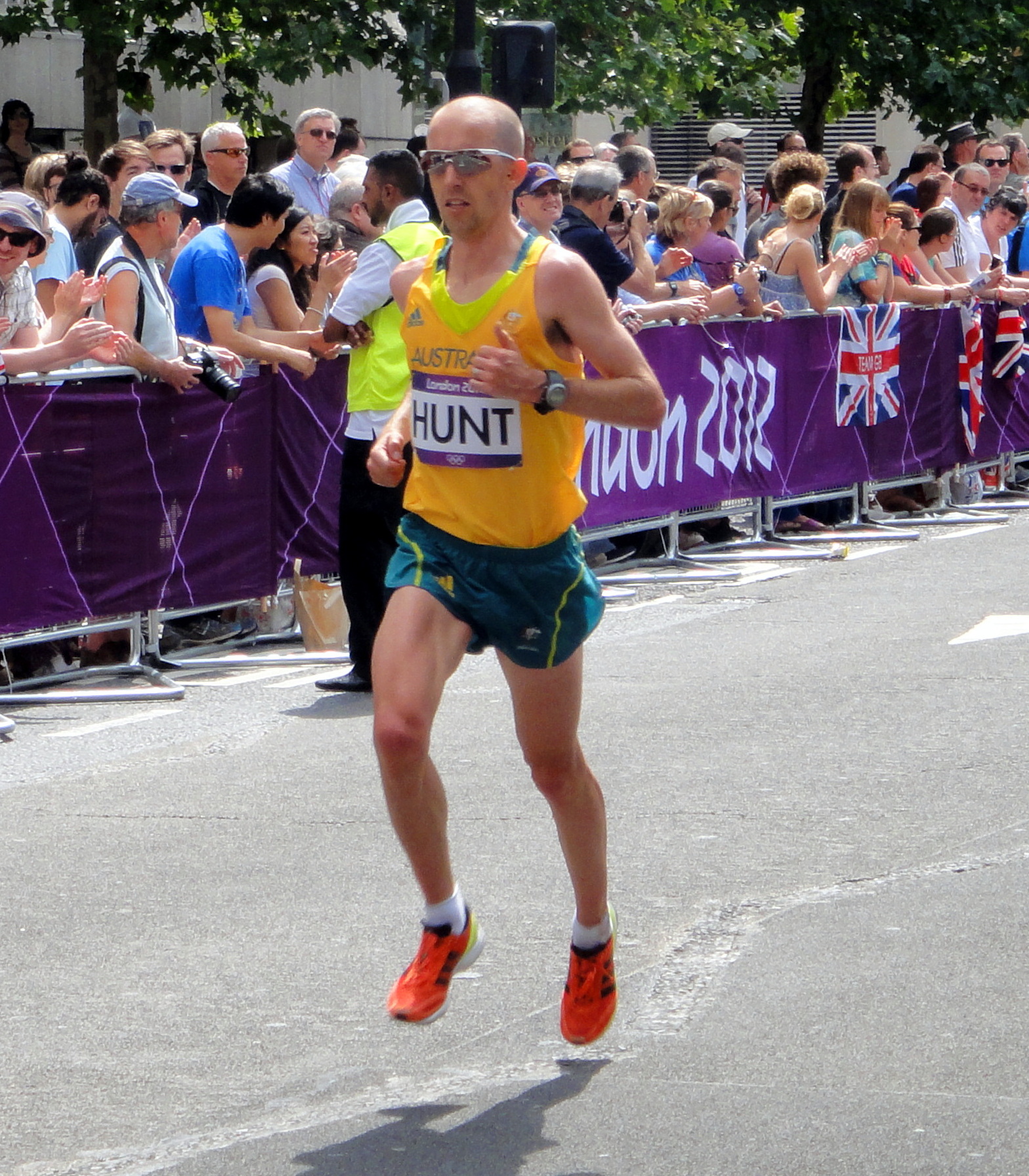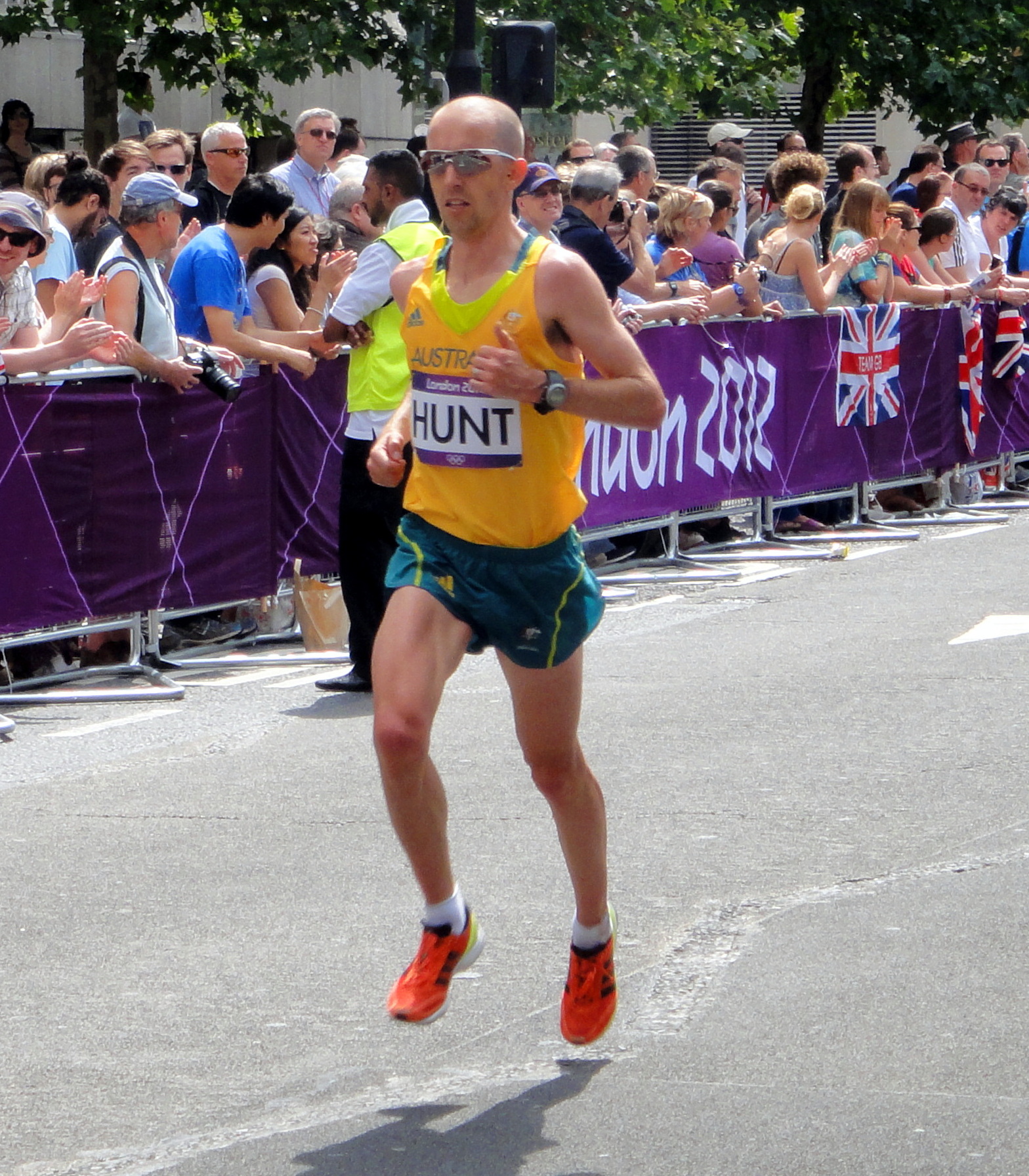 Michael Shelley
Of the current males – those that have run a marathon in the past 2-3 years – Commonwealth Games Gold Medalist Michael Shelley would be the obvious choice for our next potential sub 2:10 performance. Unfortunately injury issues hampered his Rio Olympic marathon last year and we didn't see the best of Shelley. With a very thought out and selective approach to his racing under the guidance of Dick Telford, hopefully we witness some of his incredible potential realised in the marathon.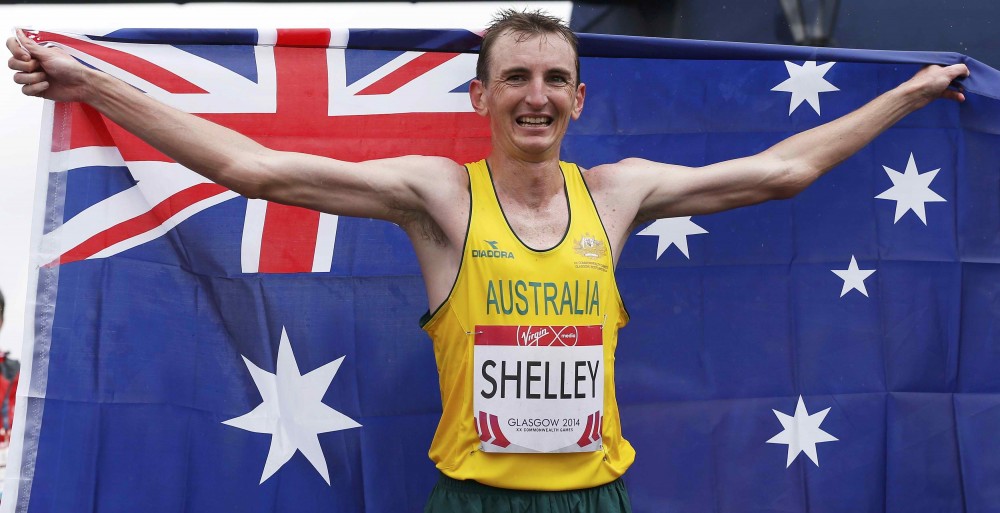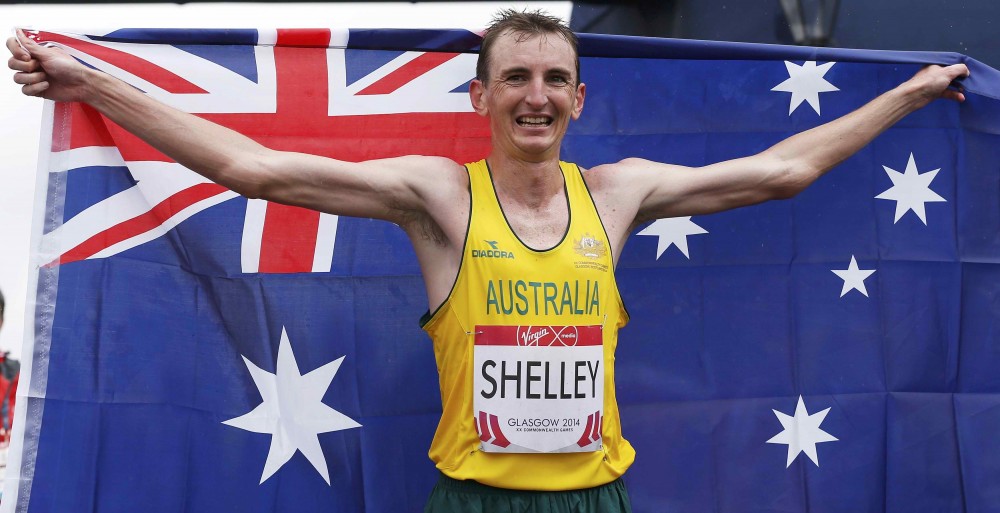 Liam Adams
The next of the current crop, Liam Adams, is still a relatively new comer to the distance and still has scope to improve. His 5km and 10km PB might suggest he doesn't quite have the range to be a sub 2:10 man, but his mental tenacity definitely means he won't die wondering.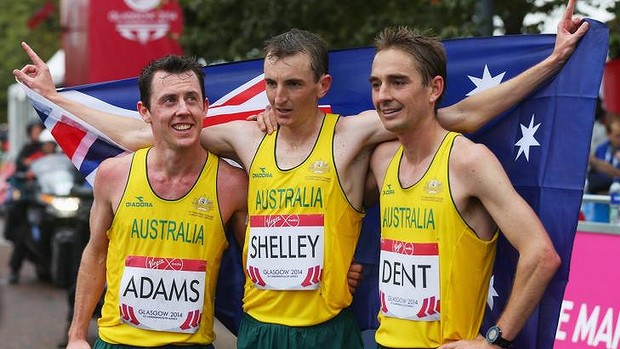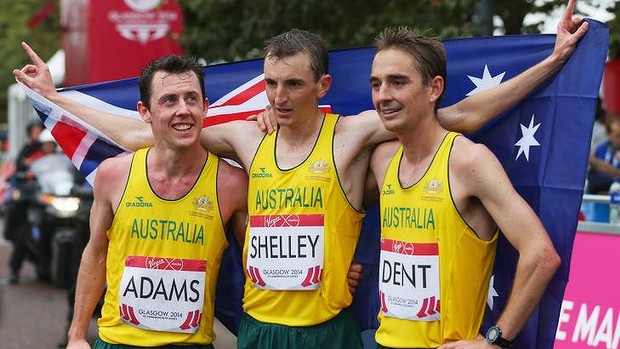 Shawn Forrest
An athlete we don't hear as much of because of his American residency is Shawn Forrest. With a Half Marathon PB just over 61min and marathon of 2:14, he is also very capable of a faster marathon. Some health issues over the past few years have limited his ability to go to the next level in his marathon performances.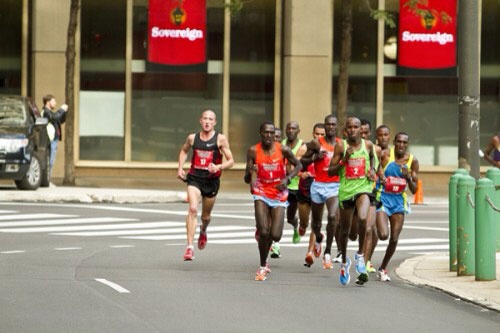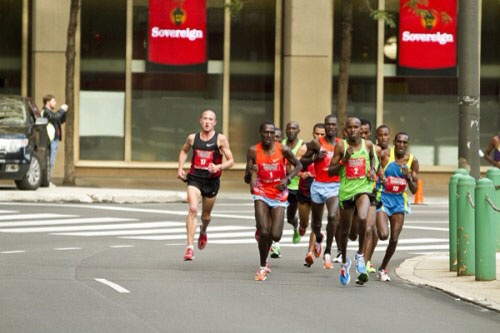 Brad Milosevic
Brad won the 2015 Melbourne marathon on debut with a 2:16 is another athlete with the capacity to develop into a faster marathoner. His strong finish over the final stages running solo illustrates this. Aided by Ken Green's coaching, which has been proven successful with Jeff Hunts marathon performances, and age at his side, Brad could be one to watch.
Finally, let's not forget the evergreen Scott Westcott, who made his Olympic debut at age 40, would naturally be at the end of his career but can proudly hang his hat on a 2:11 marathon PB.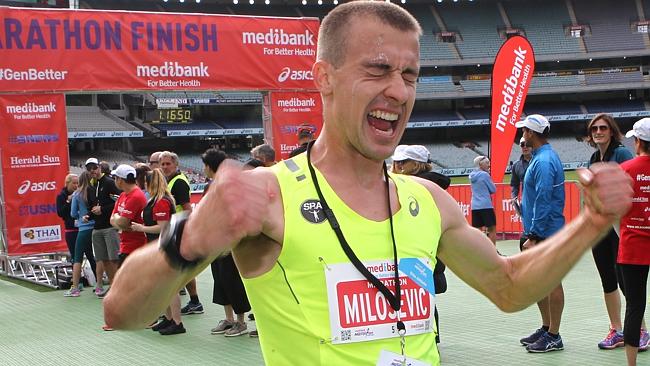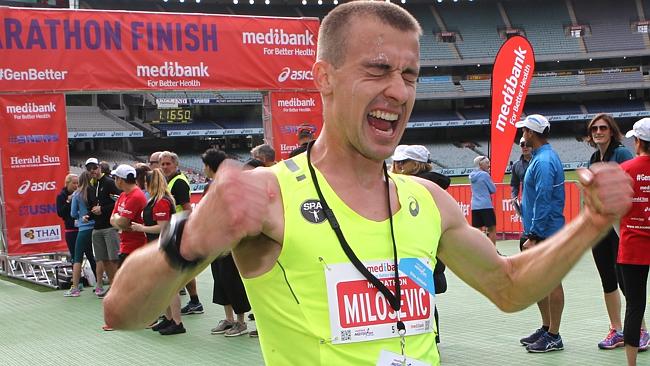 What's around the corner?
With the change in the qualification process of the last Olympic Games to a slightly more achievable time, we saw a positive shift in momentum amongst many Australian men aiming to make the marathon distance their preferred race goal. This can only help develop the next generation of marathon specific performers. Whether it results in a potential sub 2:10 runner however is yet to be seen. 
I sense we need to look beyond our current marathon runners and more to our potential debut marathoners in the near future to truly discover our next sub 2:10 man. Depth and youth coming through in our 5km and 10km ranks (Robinson, McNeill, McSweyn etc), means the opportunity to make national selection in these events for certain runners might influence their attention to the marathon.
And with a home Commonwealth Games on the Gold Coast next year, maybe it's the perfect time for two other shining lights to step up to the marathon distance.
Collis Birmingham
A sub 61min Half Marathon PB to his name, and someone who has consistently been able to maintain high mileage in his training, Birmingham could be very well suited to the marathon distance. His strong mental fortitude would also complement his ability to succeed at the distance. Collis did start the 2011 London Marathon but failed to finish. Had he had a successful race, the direction of his career could of changed towards the marathon. Let's hope we see 'Take 2' of this.
Ben St Lawrence
Like Birmingham, Ben St Lawrence's opportunities to gain national selection in his preferred distances of 5km & 10km also mean he is a perfect candidate to step up in distance and tackle the marathon. Although both runners are possibly past their peak at the shorter middle distance events, age is still on their side to develop into top class marathoners.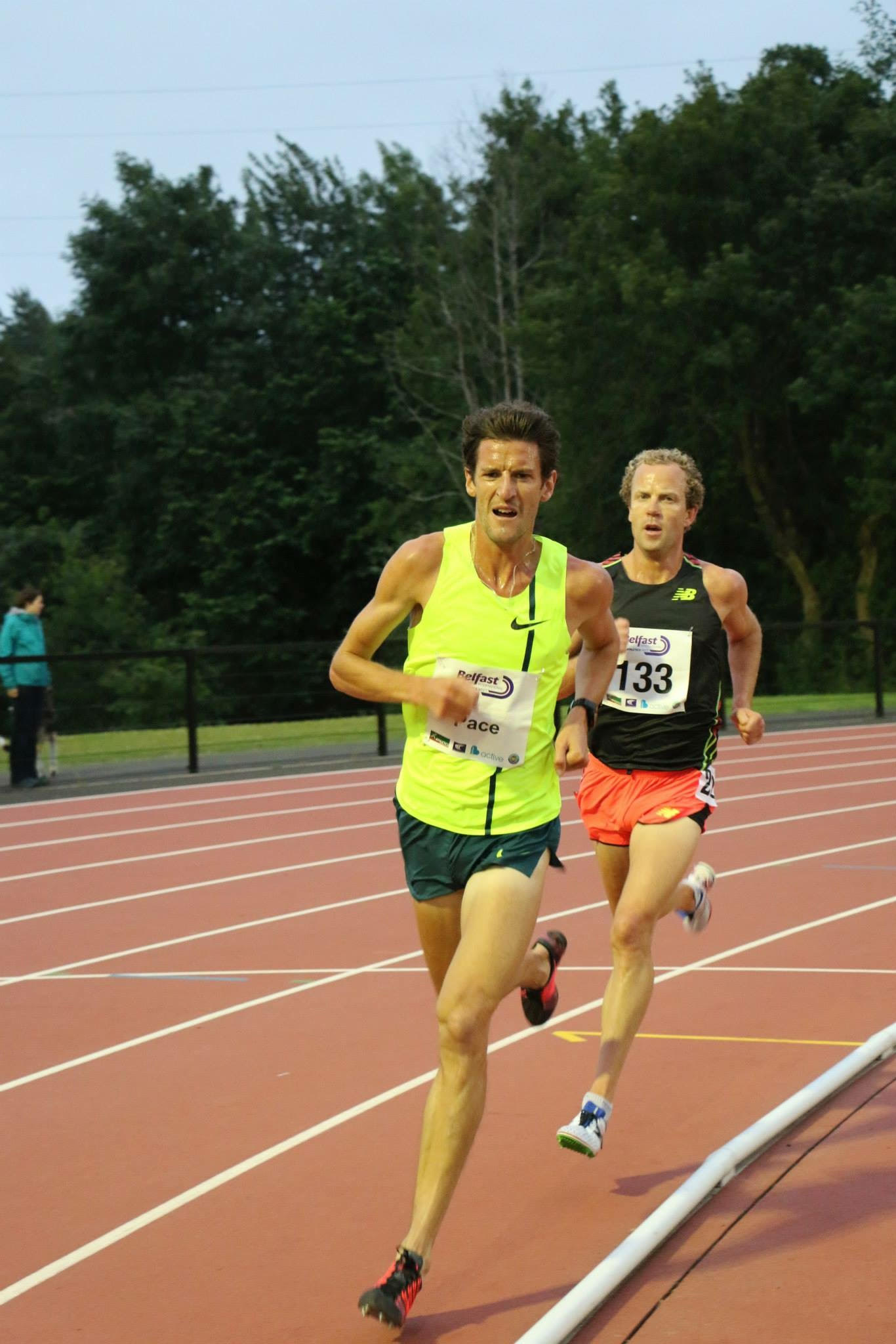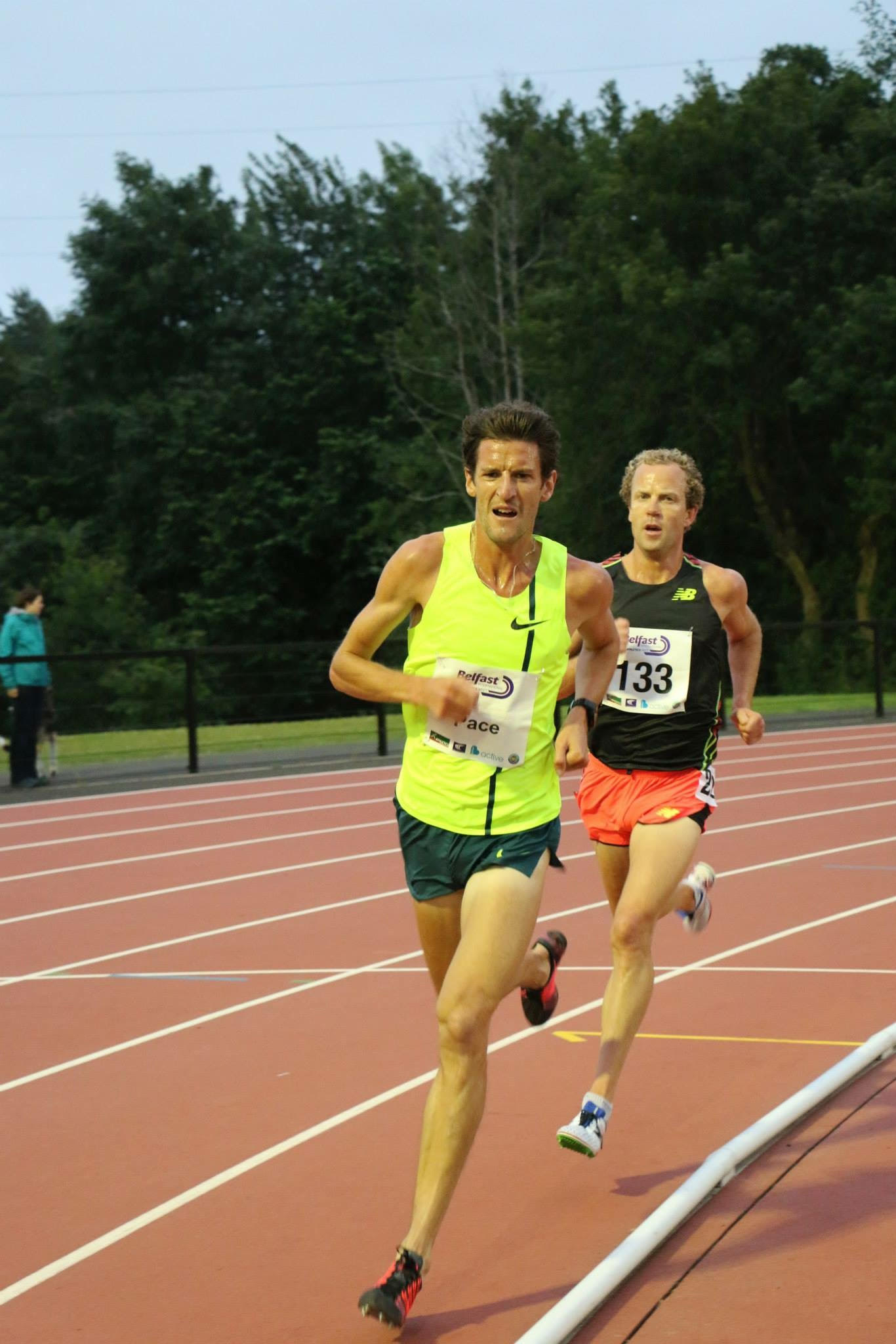 Taking a page out of our female performances
Milly Jane Clarke, Jess Trengrove and Virginia Moloney are three female marathoners in their mid-twenties who've enjoyed breakthrough performances. Perhaps our men need to adopt a similar approach and train specifically for the marathon at an earlier age in their careers in a bid to break 2:10?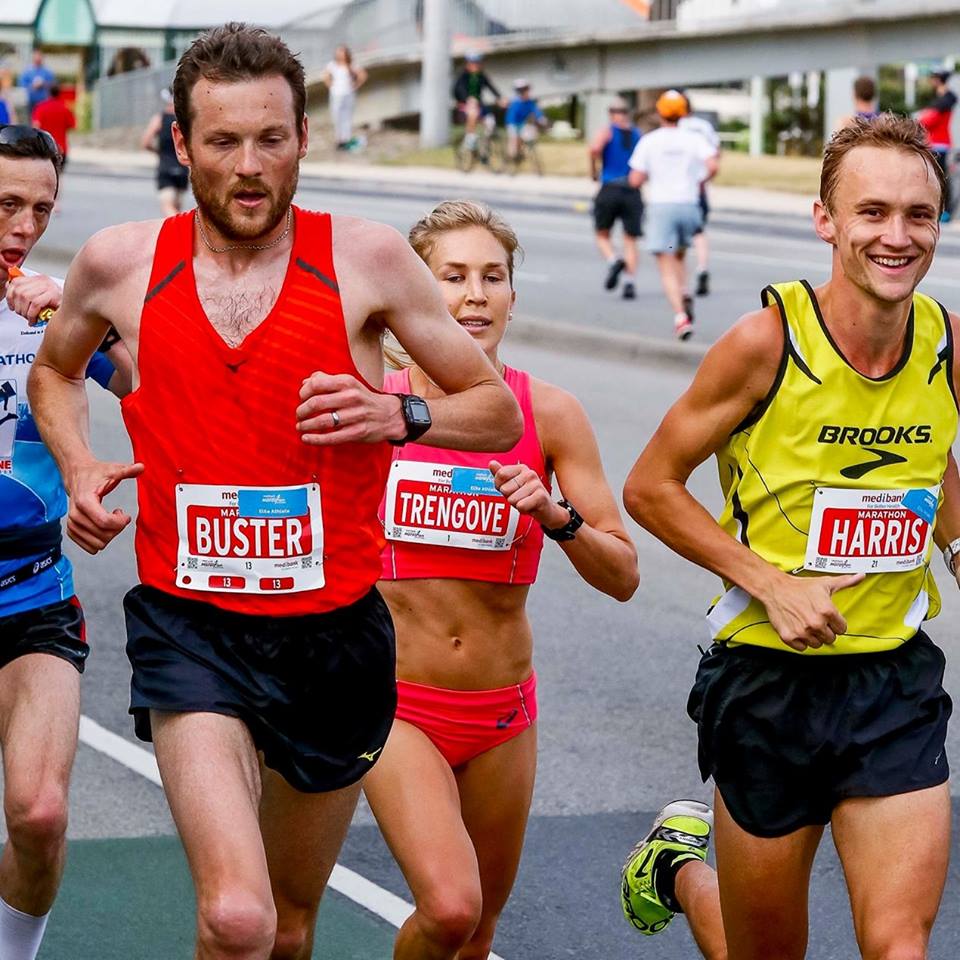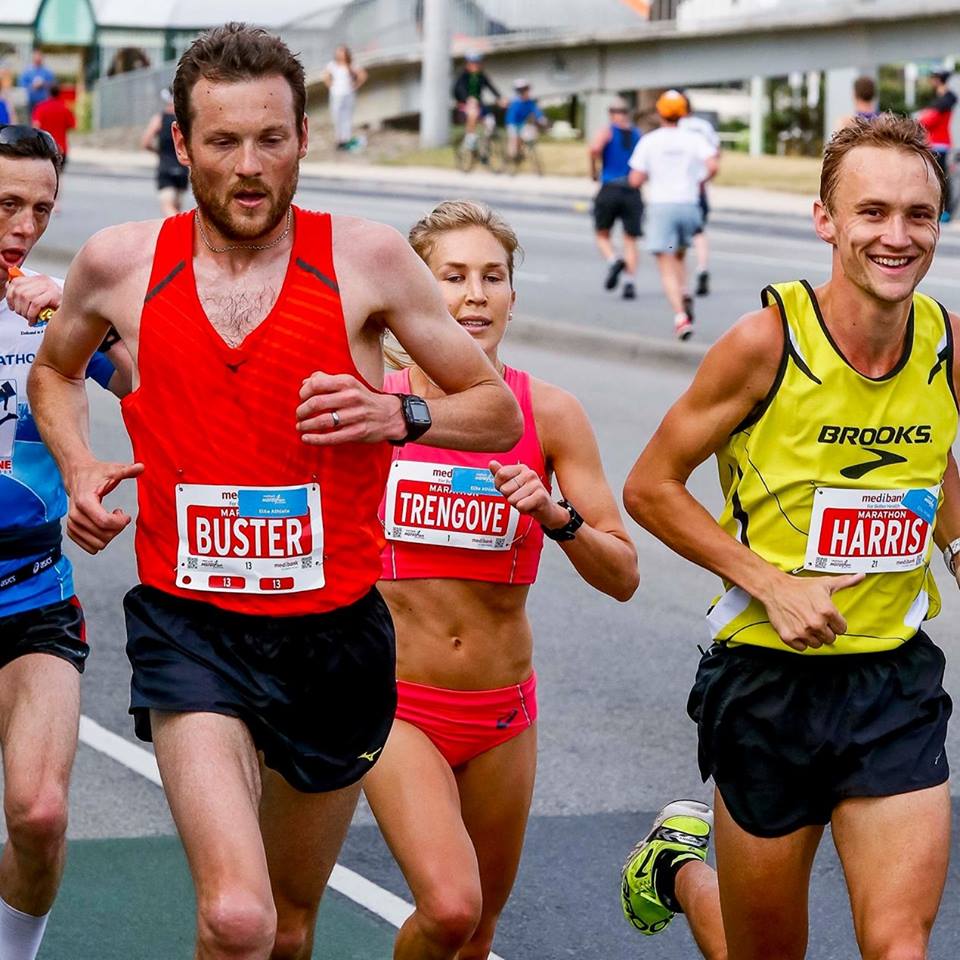 Benita Willis, Australia's fastest ever female marathoner, was also in her mid-twenties when she set the record in Chicago in 2006. Lisa Ondieki (Martin), our second fastest ever female, ran an Australian record at the time with her debut marathon in her early twenties, and won gold at the 1986 Commonwealth Games when she was 25.
Likewise, Mona was 24 when he ran his debut marathon at the 1986 Commonwealth Games, and Deek was just 22 when he won the 1979 Victorian Marathon Championships in his debut marathon. Troopy was 26 when he ran his marathon debut and Derek Clayton was just 25 when he set a world best of 2:09 in 1967 in the Fukuoka Marathon, Japan.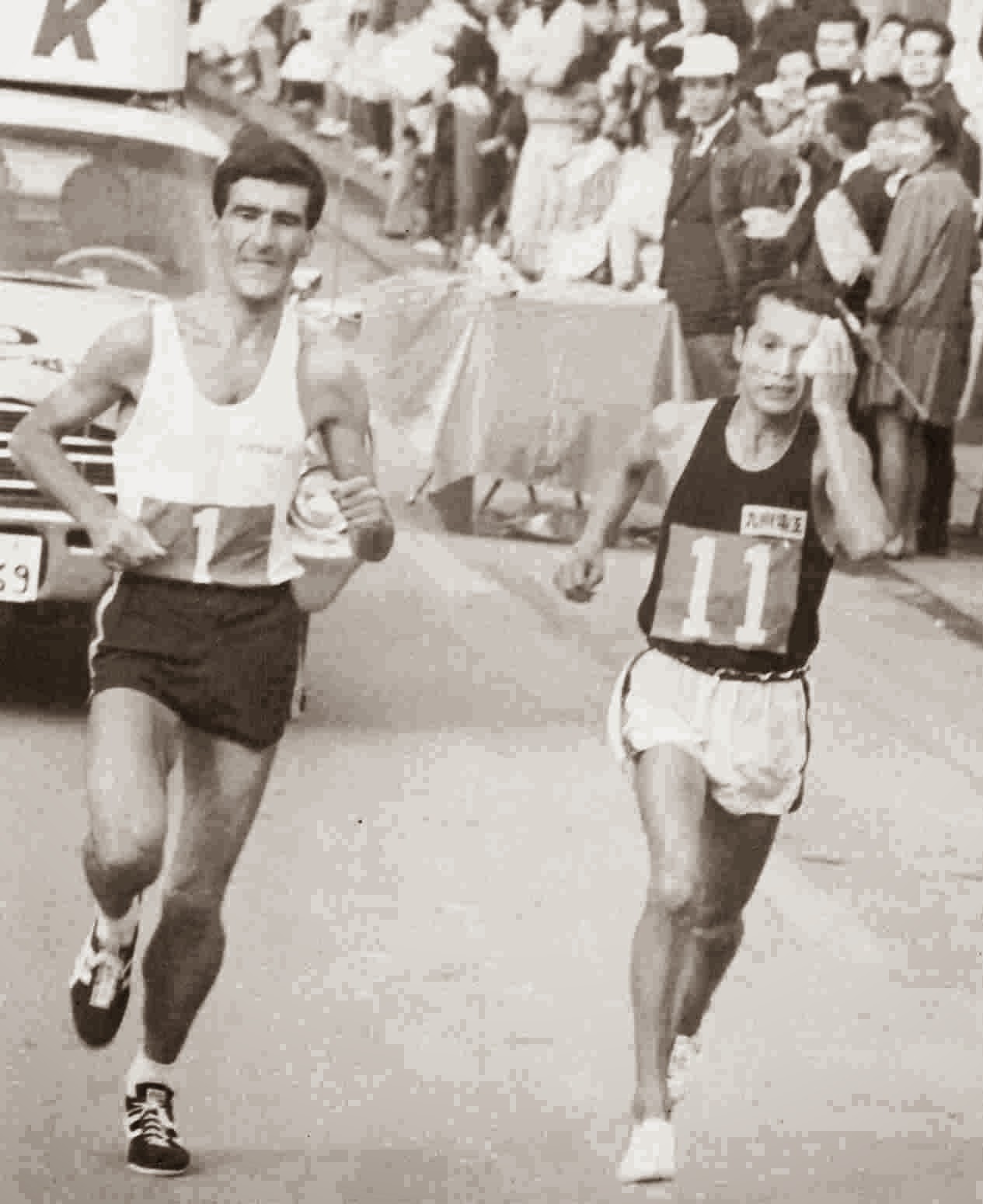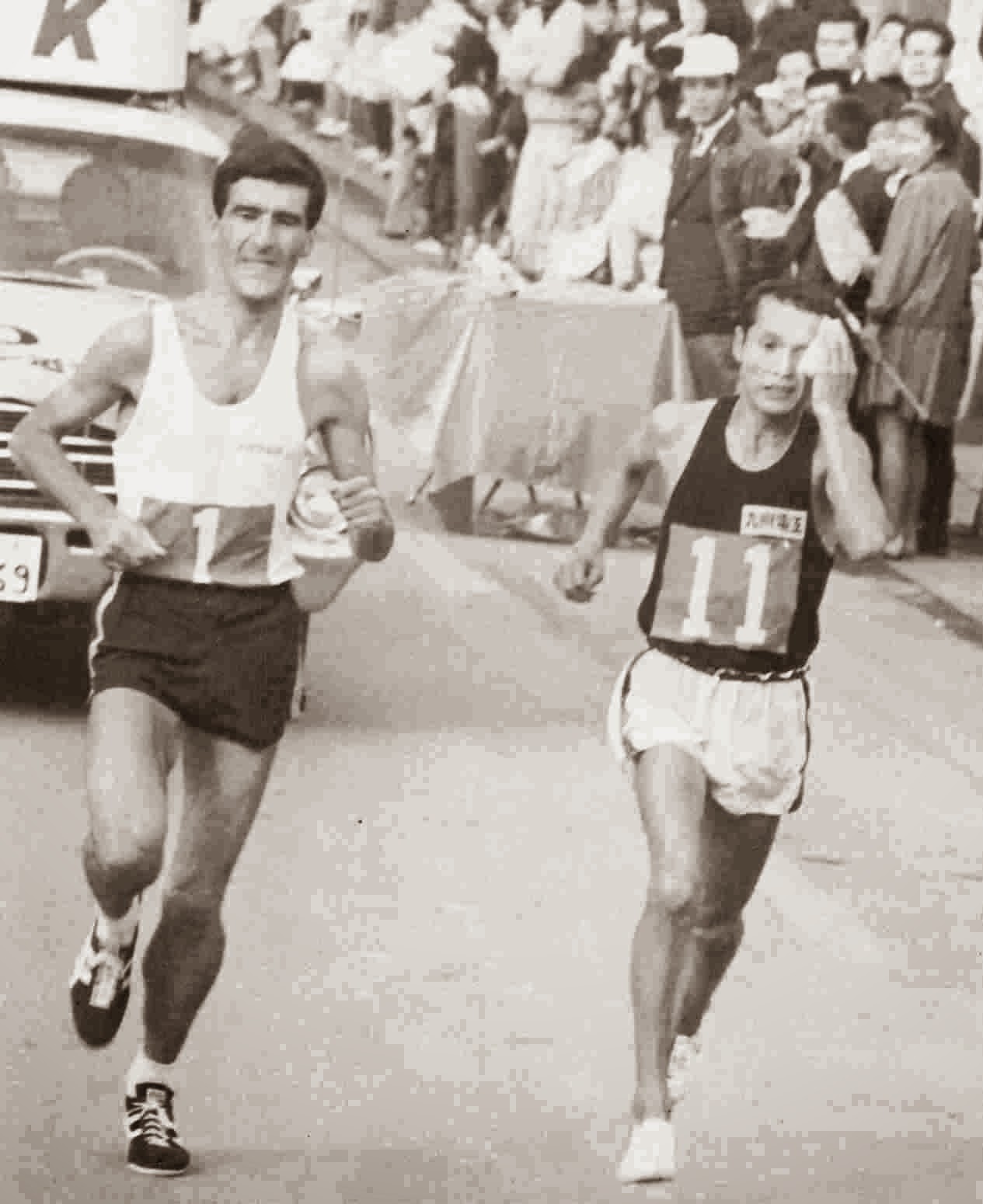 Making a living running marathons
Another contributing factor as to why we haven't produced another sub 2:10 performance since Lee Troops 2:09 in 2003 could be the financial aspect associated with training and racing specifically for the marathon.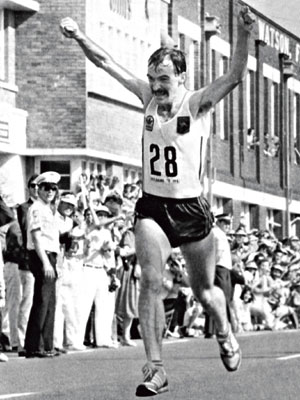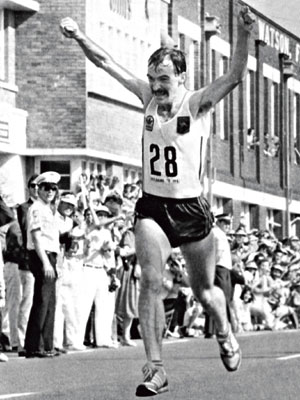 With current winning marathon times around the 2:04-2:07 range at the Big City marathons, it's unlikely a runner would reap any financial gain for being around the 2:10 mark. Only last weekend in the Tokyo Marathon, a time of 2:09:45 would of got 13th position and little monetary reward for a full-time marathoner.
Deek and Mona would of experienced a lot more financial return for their marathon performances both from sponsorship and prize money, and deservedly so.
However, for a current Australian male to focus on the distance opportunities for the same financial benefits would be far less, as would the potential to compete on a regular basis like that of a 5k or 10km runner.
So what's the answer?
Anyone who has completed a marathon knows how gruelling an event it can be. It requires 110% commitment in training and means a runner has to put 'all their eggs in one basket' to improve and succeed at the distance.
The opportunity for financial gain will be minimal and the chances for racing regularly will be limited. This will thin out the potential candidates but also present a favourable opening for athletes that really want to do it. Those with the aggressive mindset of "I want be a marathoner". 
I recall reading a conversation between an up and coming Australian marathon runner and Pat Carroll during a tough Stromlo Forrest Sunday long run. The younger athlete asked PC what he needed to do to get ready for a marathon. Pat's response was pretty simple: "Do this run every Sunday for the next 3 years, then you will be ready".
So to all the 19-24 year old males out there with a sub 30min 10km, the opportunity is there to enter the pantheon of Australian distance running. Go get em!