Runner's Tribe Interview with Australia's Chris Hamer
-Born: 02.08.1988
-Personal Bests
| Event | Result | Venue | Date |
| --- | --- | --- | --- |
| 1500m | 3:51.46 | Canberra (AUS) | 17.02.2017 |
| 3000m | 8:22.53 | Melbourne (AUS) | 13.12.2007 |
| 5000m | 13:58.99 | Hobart (AUS) | 04.02.2012 |
| 10,000m | 28:18.26 | Melbourne (AUS) | 12.12.2013 |
| 5 km Road | 14:23 | Noosa (AUS) | 29.10.2016 |
| 10 km Road | 28:49 | Burnie (AUS) | 23.10.2016 |
| Half Marathon | 1:04:08 | Sunshine Coast (AUS) | 20.08.2017 |
| Marathon | 2:13:32 | Amsterdam (NED) | 15.10.2017 |
This year in Amsterdam you clocked a 2:13:32 for the marathon. Was this insanely good time a surprise to you at all and how good did it feel to tame the 42.2km beast?
I certainly wouldn't say that I tamed the marathon and having only run one I'm still very much a rookie. Just finishing the marathon was actually a very unique and satisfying feeling and not something I have previously experienced in my running career. When I got to about 37km mark all thoughts of time etc. just went out the window and the mentality changed to doing whatever it takes to hang on and finish. I'm sure anyone who has completed a marathon will understand what I mean. The time wasn't really a surprise to me personally although it may have looked that way from the outside. I was quite happy in my training and when Dick Telford is your coach you have an added feeling of confidence.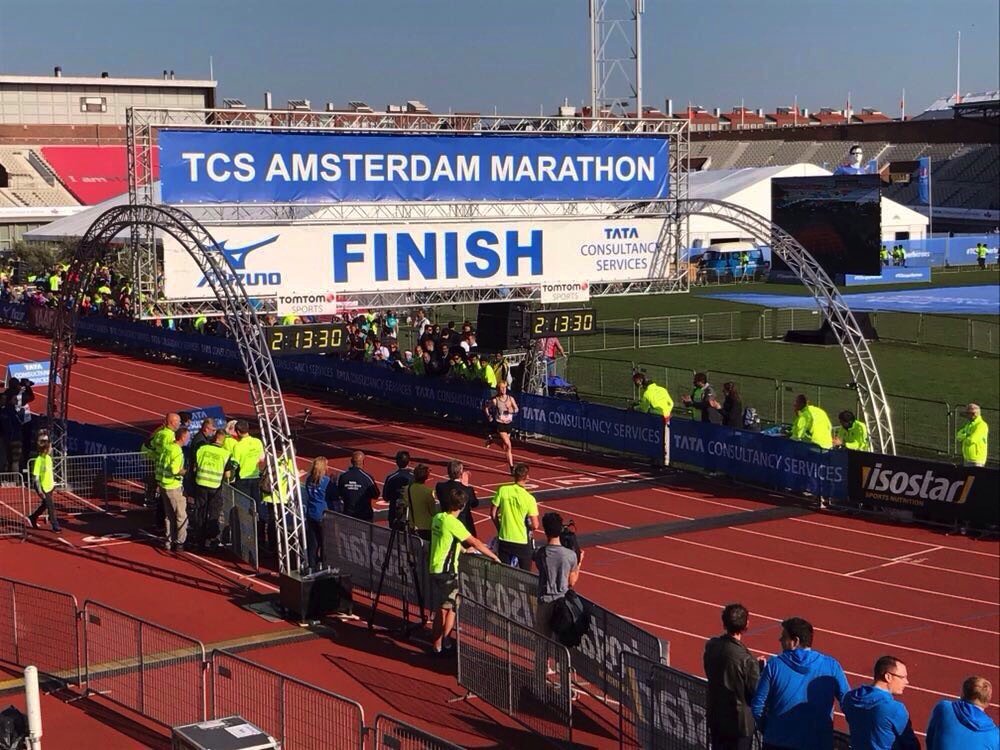 For those in the elite running world, your performance was no shock with a wicked 10km PB of 28:18.26 set back in 2013 and more top times to boot. What's the story with your running journey over the past few years and when did you commit the marathon training?
Shortly after running my 10k PB back in 2013 I had a few serious injuries which resulted in 2 surgeries on my achilles and plantaris. It took a long time to come back from these setbacks but I am certainly confident that things are on the right track now. I have had many injuries over my time but I feel like they have built my perseverance which is a necessary trait for marathon running. I only committed to running the marathon I think in August and probably was a bit short on preparation compared to an ideal build up but thanks to Dick things worked out which was great.
How good is to be training under the guidance of the legendary Dick Telford and what key components does he bring to your day to day training?
Dick is one of the all-time great coaches in Australia (across all sports) and it is a privilege to have him as my coach. It is unusual to have a coach who has been extremely successful across multiple sports like Dick has (Athletics, Swimming, Cricket) and I can't think of any Australian coaches who have had repeated success across disciplines. I think this success has been a product of his unparalleled scientific background, academic and research career and his expertise in the fundamental physiology of athletes. There are too many aspects to his coaching to discuss in limited time but one of the key elements I have found personally valuable is his all-encompassing approach to training. What I mean by this is that he leaves no stone unturned in preparation for any race and he expects full commitment in every area of training ie. Diet, Strength and Conditioning, Injury Prevention, Recovery, Sessions etc. When you turn up to training Dick expects you to train hard and fully commit. If anyone is interested in detail about Dick's training philosophies he recently published a book which has valuable insight: https://www.echobooks.com.au/biography/running-through-the-looking-glass/
Dick's squad has some of Australia's most in-form and talented runners currently. How much has training with the likes of Jordan Gusman helped you along the way to push out that extra bit in sessions?
When I first joined Dick's Canberra based squad I was the only senior male in the group. Over the last few years, the group has grown significantly and has almost become a destination squad for athletes in Australia. There are about 15-20 regular senior men now, along with the girl's squad and Dick has done a great job of creating a competitive group training environment where we all push each other in training. Unfortunately for me, Dick has a very specific marathon program and I did most of my recent marathon training by myself…luckily I had our assistance coach Alex Van Der Meer to come along on the bike for all of my sessions. Alex's coaching proved invaluable in the lead as he provided great insight into what it takes to run a marathon (having been a great marathoner himself). He also ended up travelling to the race with me and I certainly wouldn't have run as well as I did without all his help.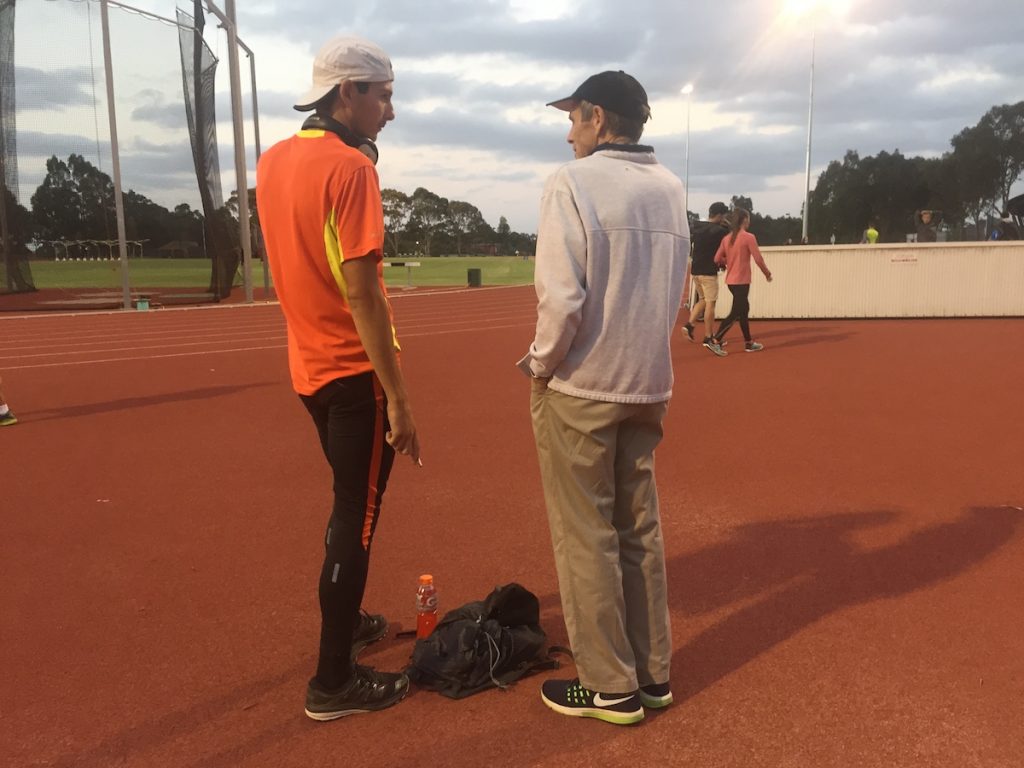 You also mentioned Jordan who is one of the best runners I have ever trained with. I think the best thing about training with Jordan, is his attitude and work ethic which sets a high standard for the rest of the group. He has run really well this season without much competition domestically and I'm excited to see what he does this season and over the next 10 years. People forget that he has run 28.30 for 10k on road which isn't bad for a 1500m runner…he has incredible range and strength and I can't wait to see what he can do over some of the longer track distances in the future although I know he has unfinished business in the 1500m. I've told him that he's not allowed to run a marathon until I've retired!
You're in a very good position to make the Australian Commonwealth Games team. How much would that mean to you and has it been a significant goal recently?
Targeting a marathon was specifically aimed at Comm Games qualification and Australian Representation would obviously mean a great deal but I have had a few disappointments in the past so won't be counting my chickens just yet.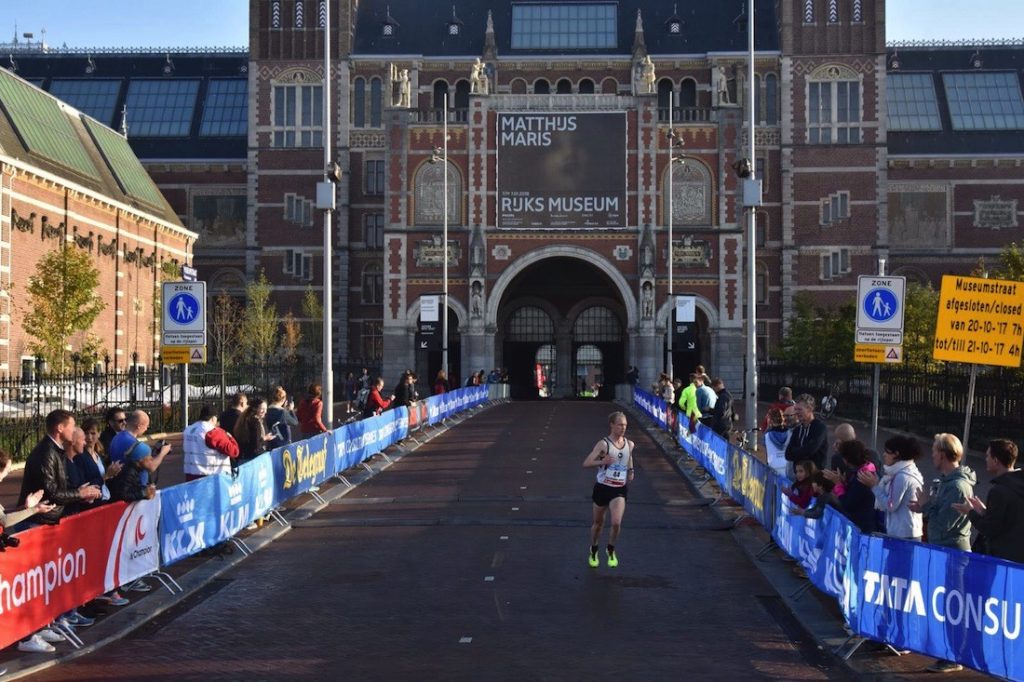 Will you be looking to run another half marathon soon before CG's and improve on your already rock solid PB of 64:08 set on the Sunshine Coast this year?
As we speak I am trying to get entry into a Half marathon in Japan. If that doesn't pan out I would love to try and find another one somewhere…I've only done one half and would like to improve on my current time.
What does a typical training week look like for you from Monday to Sunday? Do you do much strength work in the gym and any cross training?
We do our 4 main sessions on Tuesday, Thursday, Saturday and Sunday. Remaining days are easy. I would probably do another 5 gym sessions on top of that with a focus on core strength and injury prevention. When you turn up to a session Dick expects you to run hard. Everything in moderation, even moderation.
Average weekly mileage during peak marathon training?
200km give or take.
Do you have a full-time job and how does this fit in with training?
I have worked as a charted accountant for the past 6 or so years. It can be hard at times as it is an additional stress on the body and this is where recovery becomes really important. The last year or so I have managed to obtain a fairly good work/running/no-life balance although Dick is always trying to get me to work less. I have always thought that if you are passionate enough about running, then working and training should be no problem. I look up to Lisa Weightman in this regard a lot as not only is she top 5 all-time on the Australian marathon list, but she also works and has a family!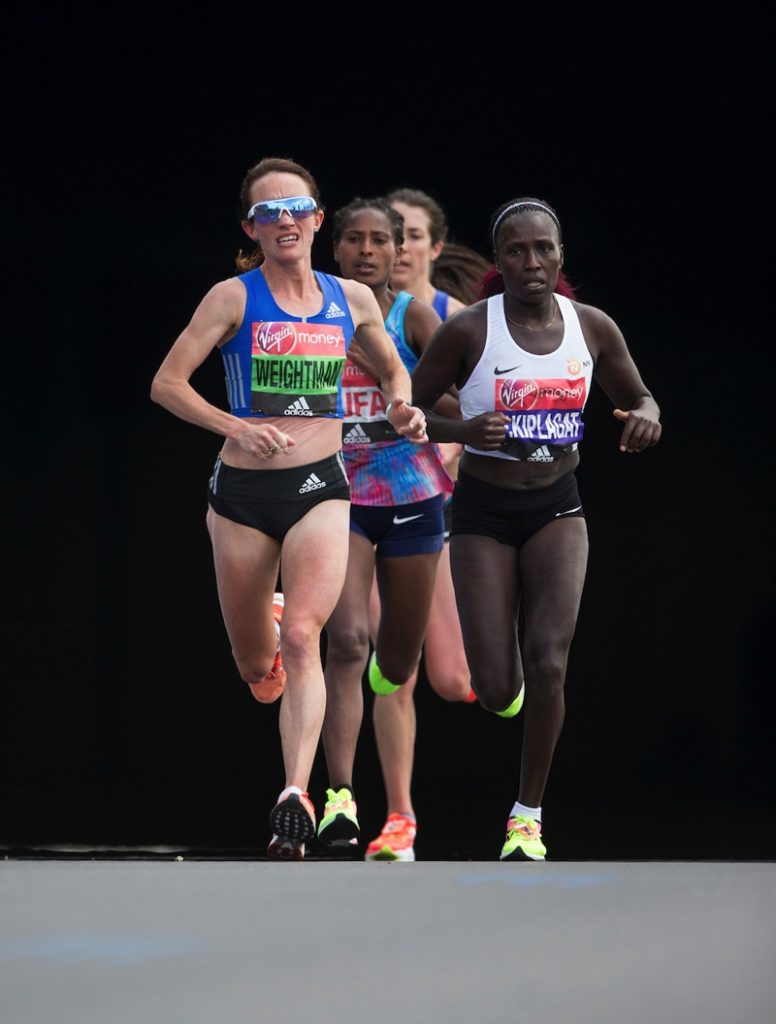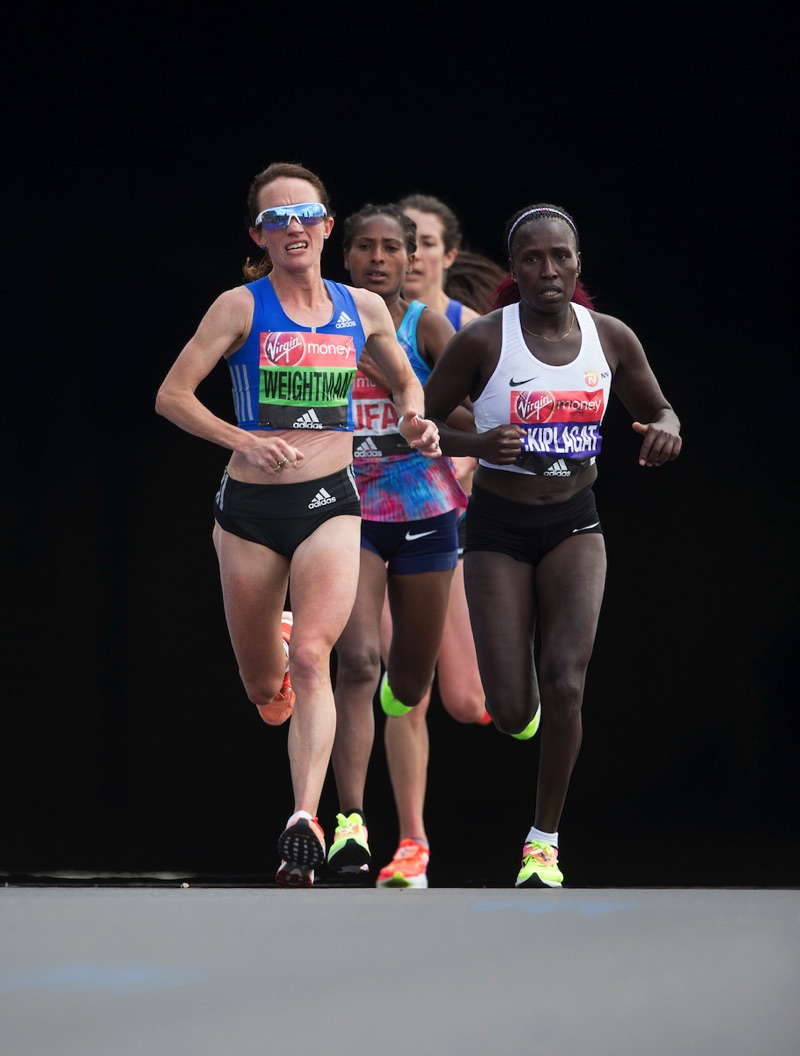 Can you please outline one of your favourite and or most challenging sessions you completed in the lead up to Amsterdam?
My favourite session would be a double Stomlo Hill climb. This is basically, park the car at the top of Mt. Stromlo, jog down for a warm-up, and then do a hard effort to the top, drive the car back down for recovery, and do another effort to the top. It's great because you can maintain a high heart rate for the whole session and as you are running uphill there is less stress on the body.
Do you focus a lot of your diet and what's your typical tough session recovery fuel?
Dick is big on diet and as already mentioned this is one key element of his training regime. Everyone gets a bit nervous when he brings the calipers out. I don't really have any specific recovery fuel.
Do you believe you have a sub 2:11 marathon in you or even faster?
I don't like to try and predict times too much so I'll just focus on the process of training and hopefully, results will take care of themselves.
Thank you!