Matthew Ramsden Interview: Home is where I'm happiest 
So you've recently decided not to go to the US on a college scholarship. Can you tell us how you came to this decision?
So in March I went to the US and visited four schools. The trip went well but I just felt as though I'd be much happier back home. It was a big decision but it came quite naturally. I thought about it for a while and realised that I always exceed at anything, whether it's running or studying when I'm happiest.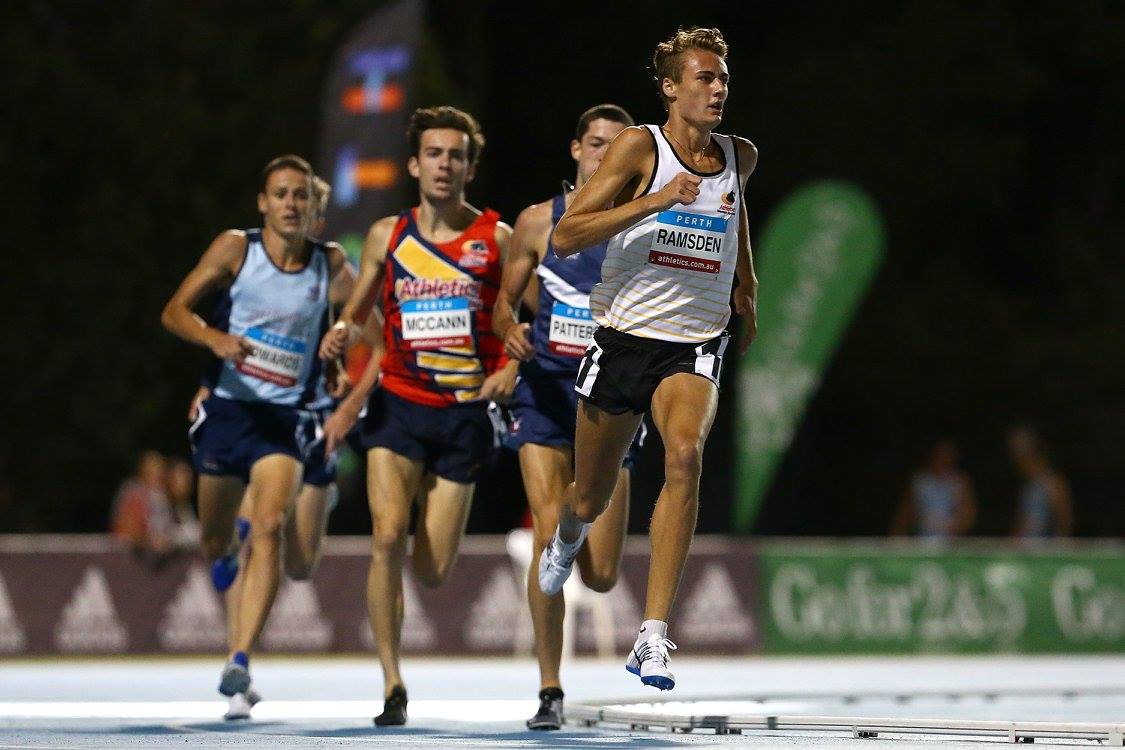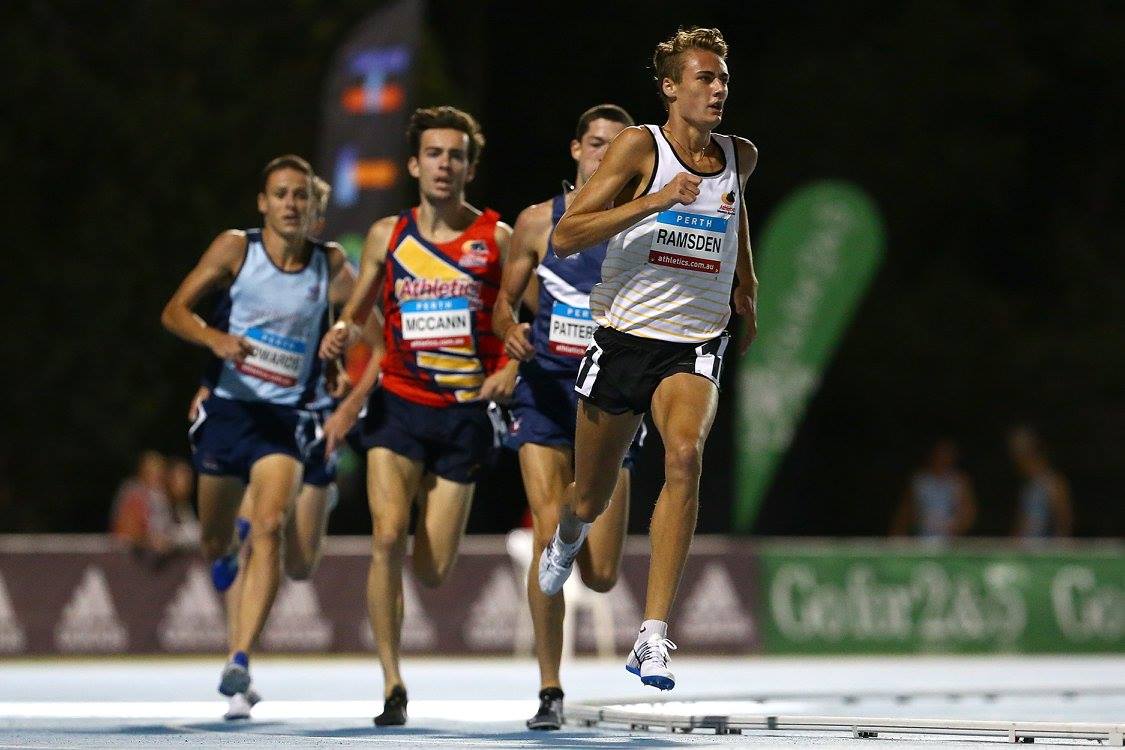 Good call! With this in hand, what are the short and long term goals for your running?
My major short term goal is to qualify for the IAAF world cross country championships again, only this time as a senior. My long term goal which I'll be working towards over the next couple of years is to qualify for the 2018 Commonwealth games. The critics will say this is being naively optimistic but they wouldn't realise that less than 12 months ago my 1500m PB was 3:57, now I have a 3:42 next to my name.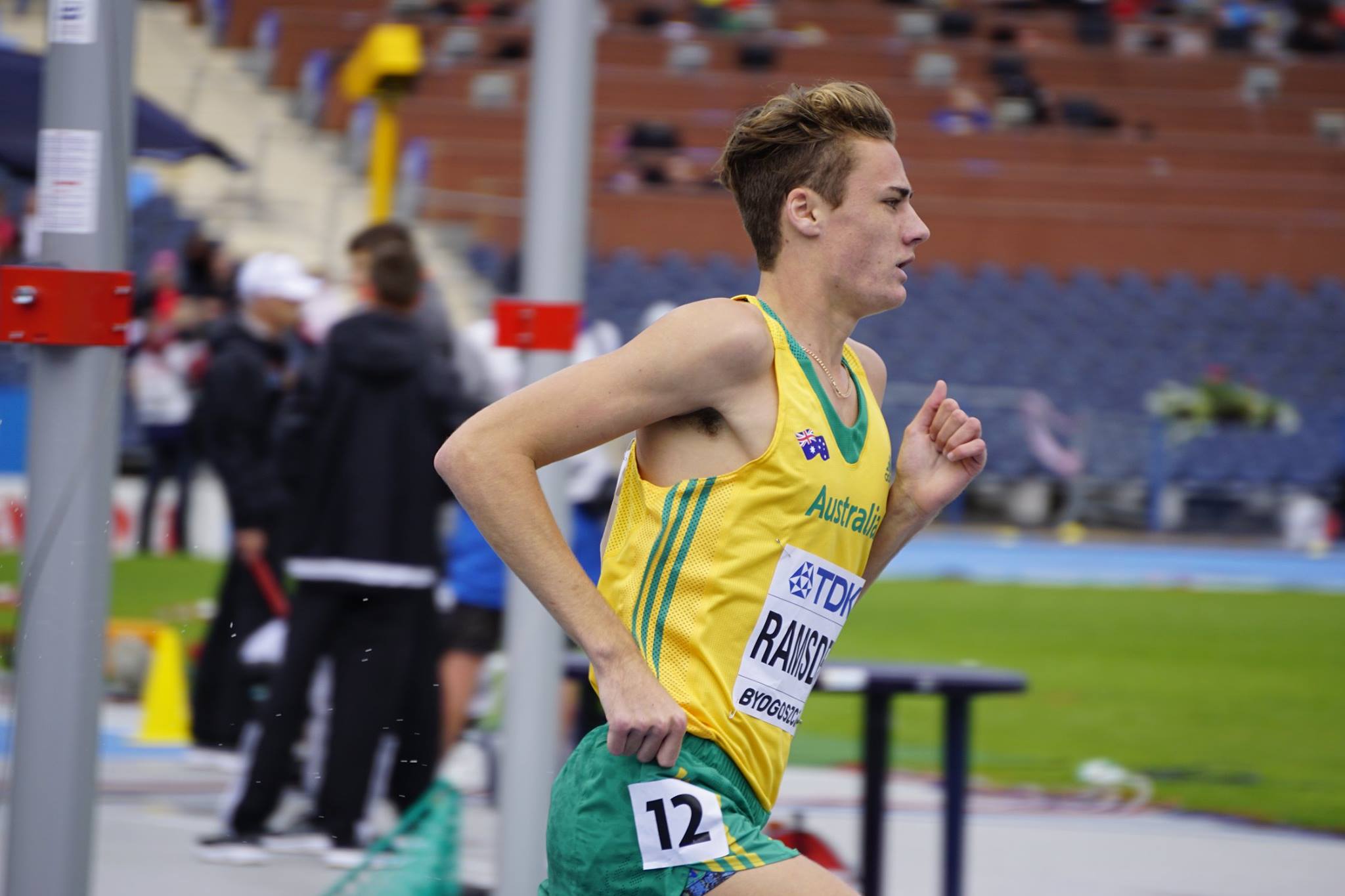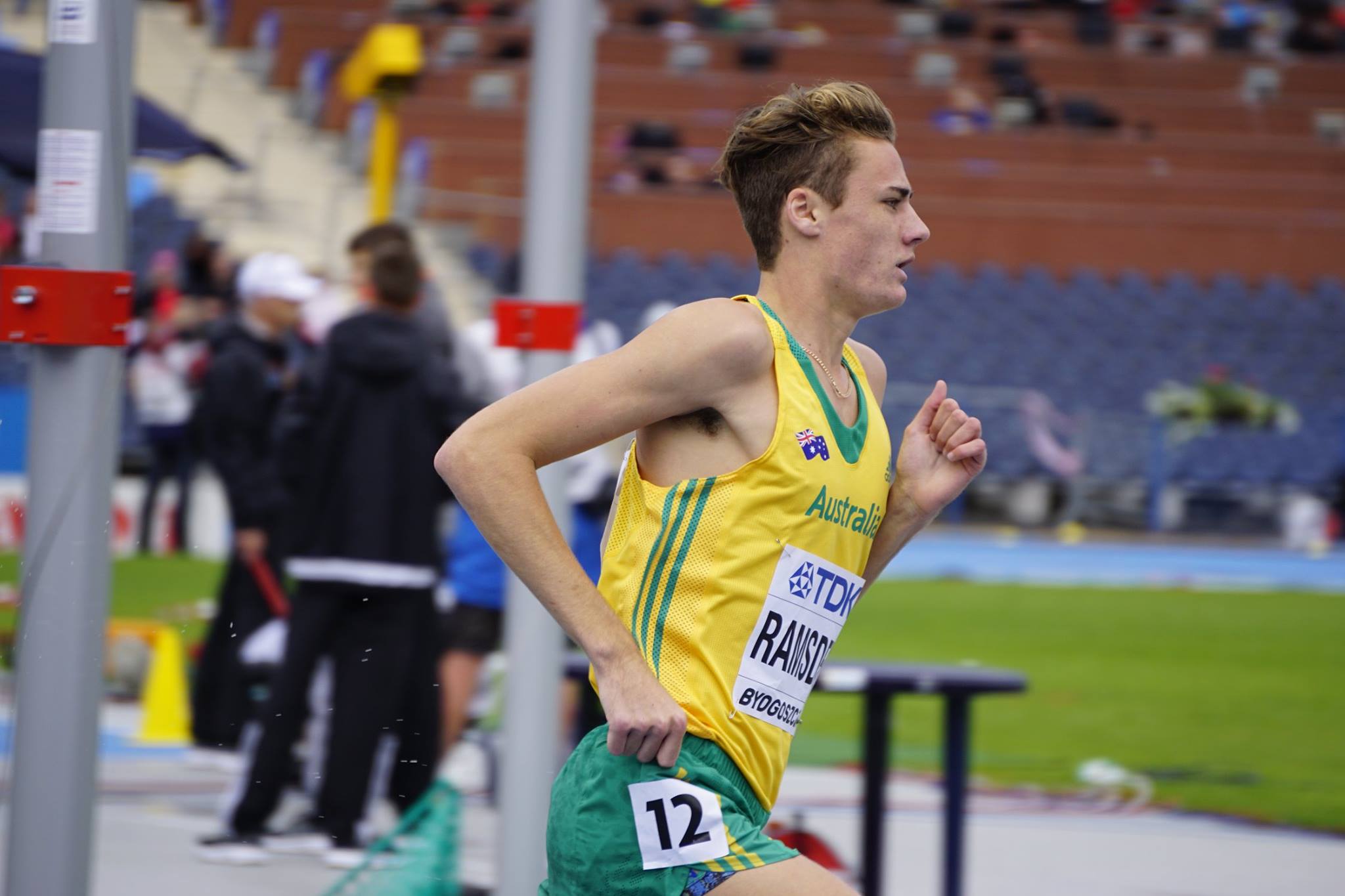 RT has zero doubt about your ability to achieve these awesome goals. How do you feel about your awesome 6th place performance at the IAAF World U20 Championships Bydgoszcz 2016?
I have mixed emotions about the race. I have a lot of regret and disappointment circling my memory of that race. Even when I got home it still hurt knowing that I came back without a medal after wanting one as bad as I did. I'm now starting to realise that I ran alright for myself considering I went in only ranked 13th or so but none the less I'm hungrier than ever to run fast this season.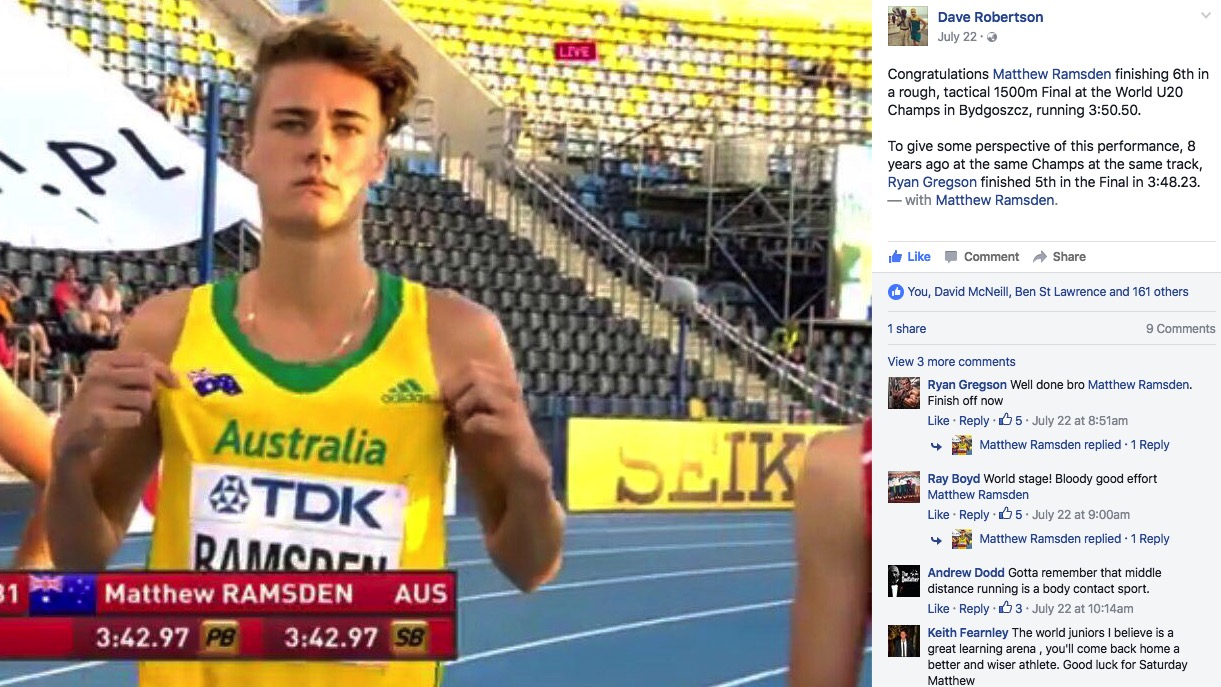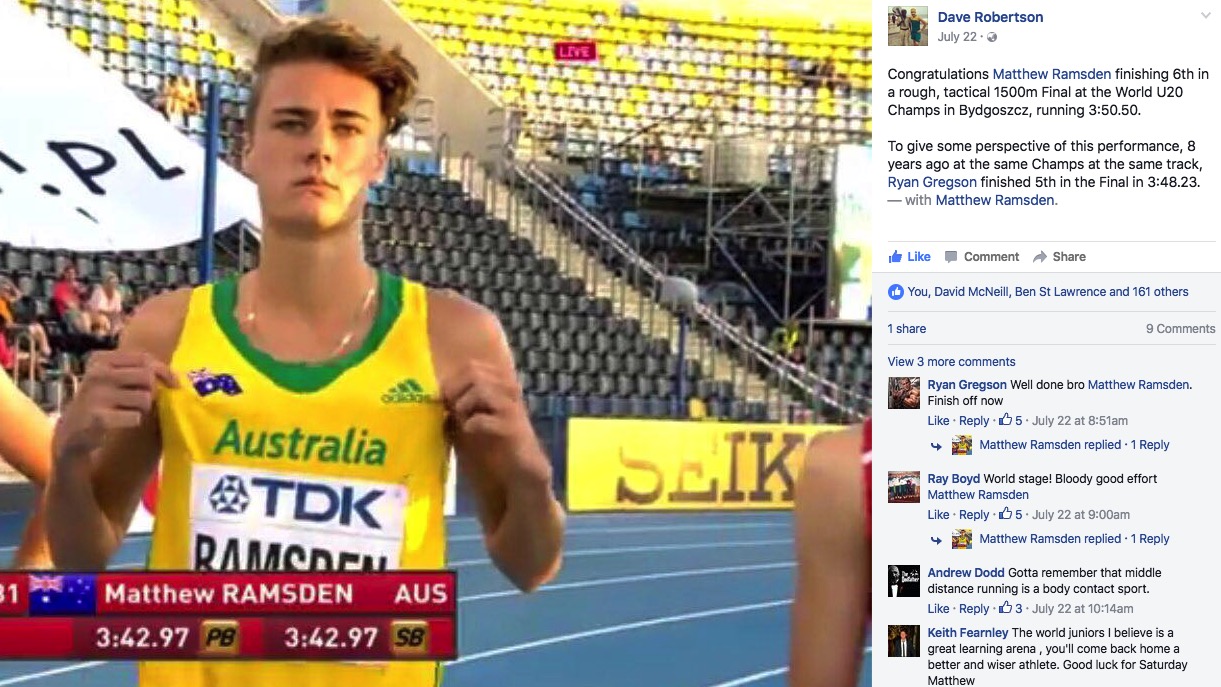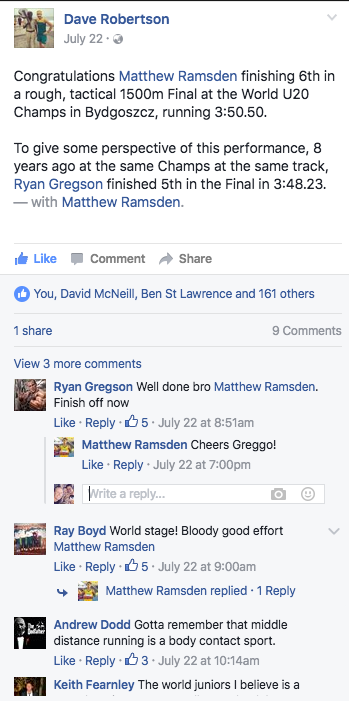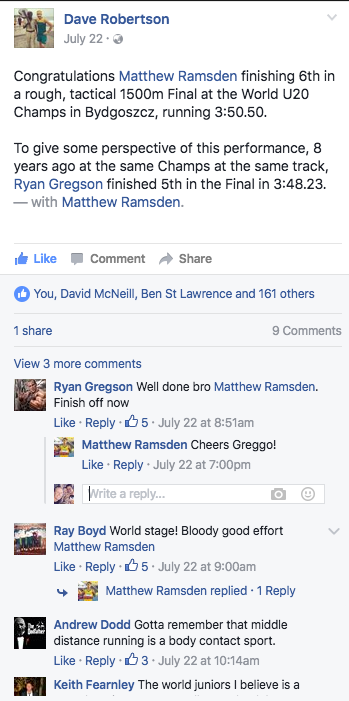 Dave Robertson summed your performance up well (pic above), and everyone else backing the Ramsden train. Ok, so next question. Do you have any plans of moving out East soon, or will you be based in WA for some time?
For the time being, I'm going to be based in Perth. A few details of my future are still being put together so I can't say too much just yet but moving East is definitely a possibility for 2018. I'll hopefully be going on a few camps this year as offered by Nic Bideau, I'm really looking forward to this but nothing has been finalised yet.
Brilliant! You'll really enjoy the MTC training environment. So how's the body and training going?
After my win at the national cross country championships, I took a week off with no running and will continue to rest with just easy runs for at least another week. I had a solid run last night and I felt strong and light but must say a little unfit too. It's good though because I come back twice as fit after a break followed by a lengthy base block.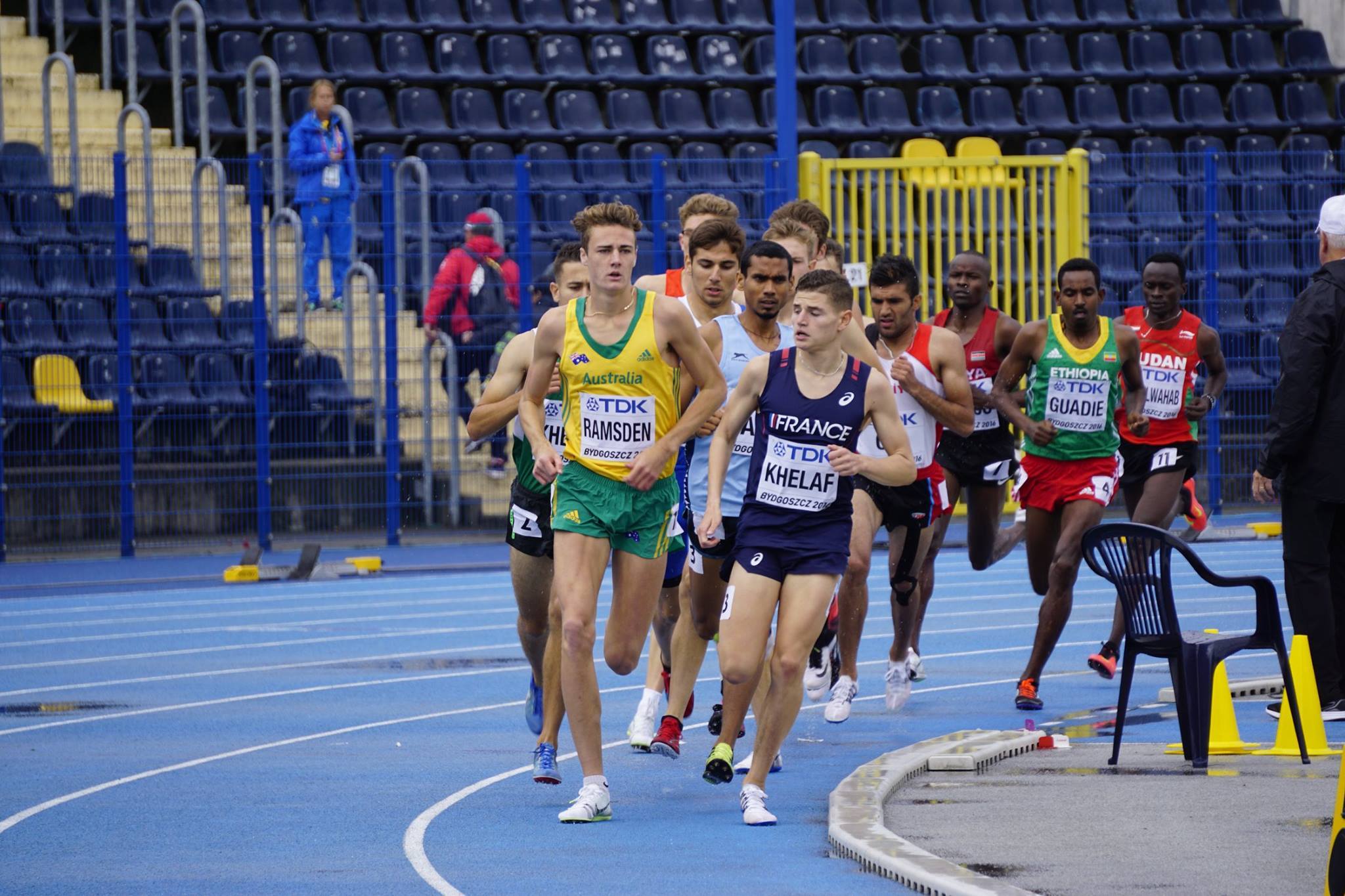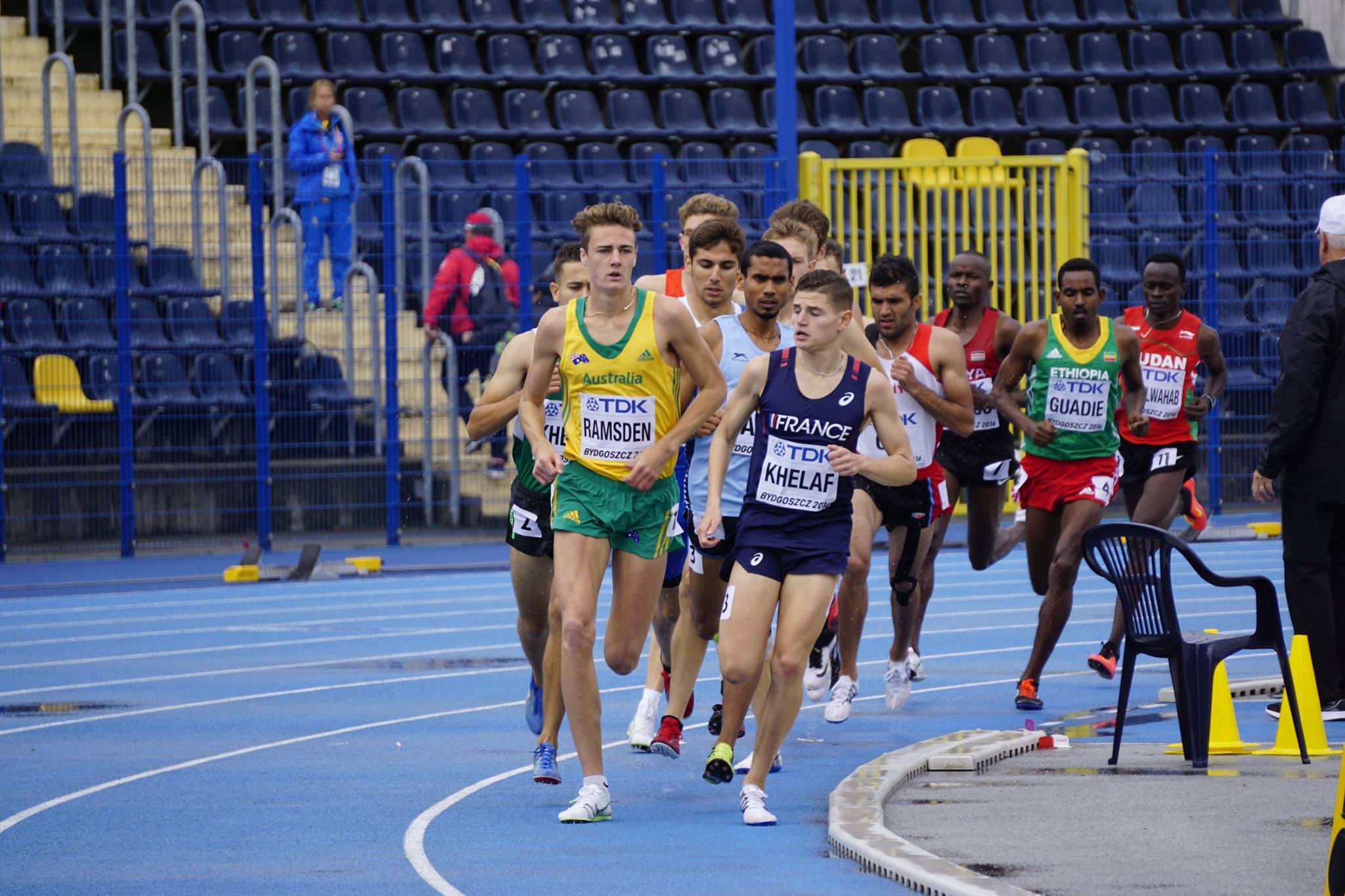 Next race/s on the cards for you this year?
I plan to run a paced 3000m here in Perth at a strive comp where the aim is to break Ryan Gregson's u20 record of 7:57. It's a big ask but I'm confident in myself and getting into that kind of shape by November is doable. Other than that I'll be defending my 3000m title at Zatopek and just getting ready for the cross country trials.
????Thank you and all the best! ????