THE FUELLING GAME
How to fuel for optimal marathon performance
Written By Daniel Wallis - Runner's Tribe
Performance in a marathon is about limiting variables. Train hard, recover well and the variables associated with fitness are minimised. Practice pace judgement and the likelihood that you reach your goal starts to maximise. Fuel properly and you increase the chances of avoiding 'the wall' or the myriad of other names associated with struggling through the last 6 miles.
Fuelling is a strategy of supplementing the bodies diminishing glycogen stores throughout long distance racing. There are two sides to the coin of fuelling: hydration and carbohydrate. The key is maximising the bodies ability to utilise both, so absorption and availability is King.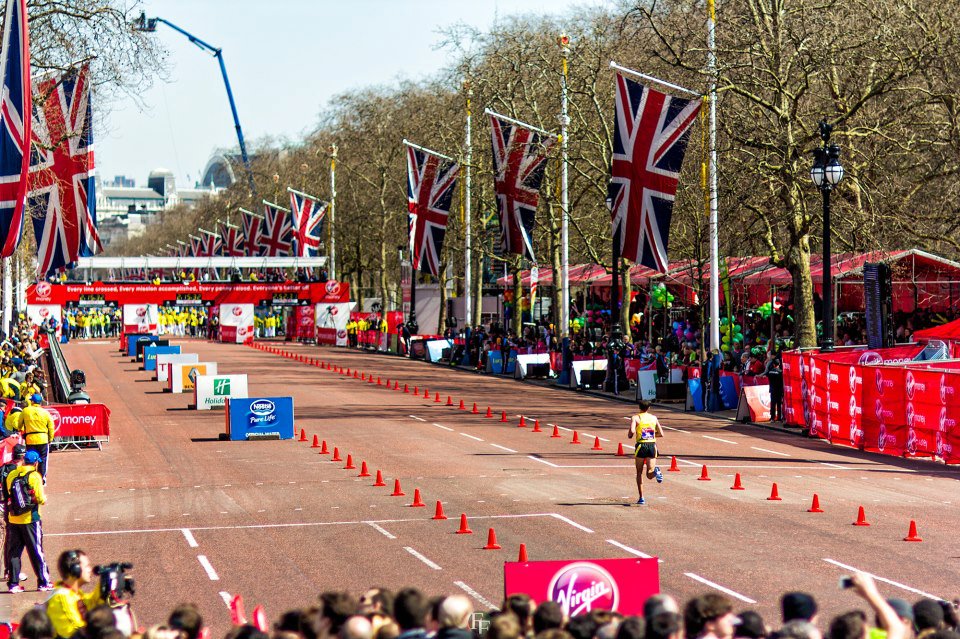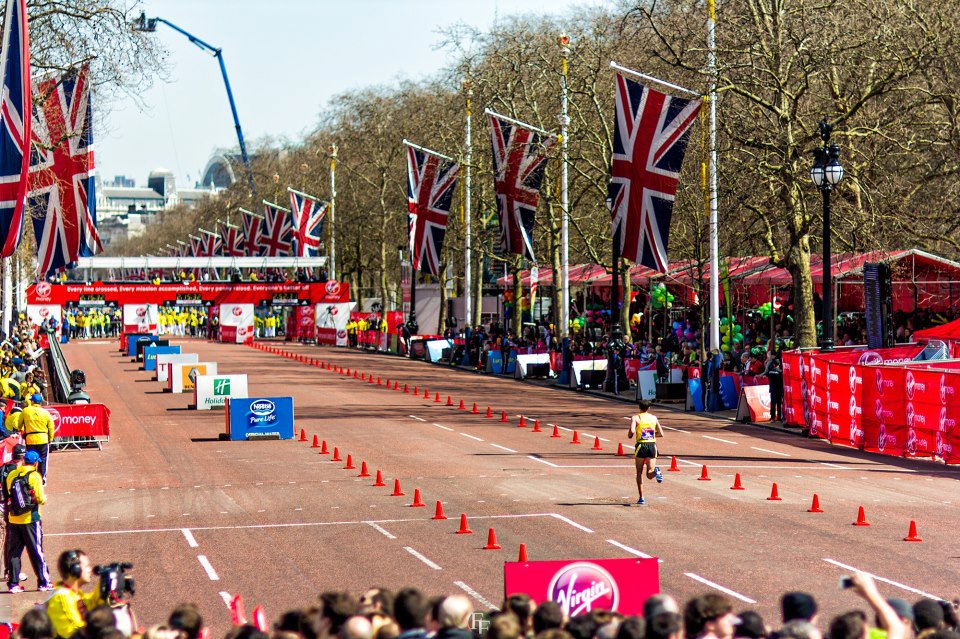 The general consensus in the scientific community is that the body generally has enough glycogen 'on board' to get you to around 75-90 minutes of hard running. However, by implementing an effective hydration and carbohydrate protocol, gains can be anywhere from 2-15% based on where you're racing.
When it comes to fuelling for the marathon there is plenty of conflicting information floating around, yet there are some in the scientific community that a) specialise in this area b) were/are runners themselves, and work with runners, and finally c) can communicate this information clearly and concisely. One of the few to be d) all of the above, is Trent Stellingwerff.
Stellingwerff provides physiology and nutrition expertise to Canada's national rowing, track & field and triathlon teams, as well as leading their Innovation and Research division. He is currently one of the leading-brains in the field, and below we have implemented some of his recommendations into a "how to" guide for fuelling with SOS for any race where you're likely to be on your feet for those 70-90 minutes.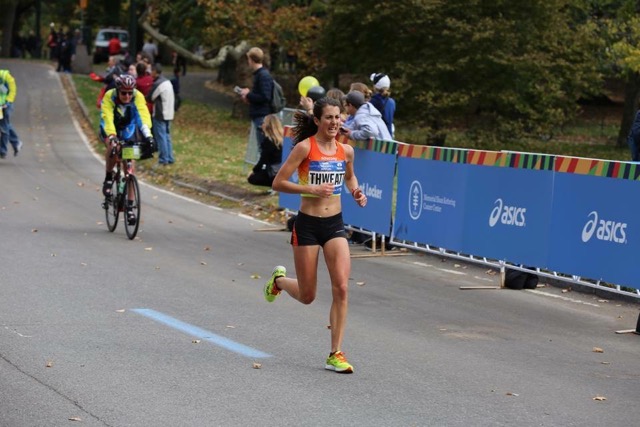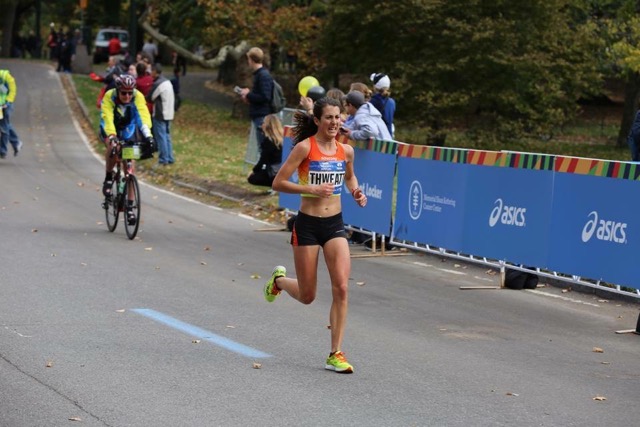 HOW DOES SOS FIT?
SOS is an Oral Rehydration Solution (ORS) and one of the most effective ways to absorb electrolytes outside of an IV Drip, which would be difficult to utilise while racing…
WHAT ABOUT THE CARBOHYDRATE?
For the purpose of this analysis we will look at the personal favourite of some of the SOS marathoners: gels. Gels are widely available and are easy to carry on the run or dissolve in water. They're also available at most major marathons and trail races.
WHERE TO START?
Although there are some useful 'general guidelines', we all have different needs, so its a good idea to complete a bit of an amateur sweat test during training. It is as simple as it sounds: track your weight pre and post run. The metric system makes this a lot easier as 1L of sweat is equal to 1 Kg of body weight. Ideally you will end up somewhere between the 2-5% range. That will give you an idea of how much fluid you will need to get down to keep the tank running. Try it across varying types of weather and distances to get a bit of an idea of how your body is working to keep itself cool.
WHAT TYPE OF FUEL?
Gels compliment hydration via SOS pretty well. However, not all gels are created equal, and neither are all sugars. Stellingwerff recommends a blend of glucose and fructose, with studies indicating that this allows between 20-40% greater absorption and delivery of carbohydrate over glucose alone. Stellingwerff explains that this is because there are separate transporters for glucose and fructose in the intestine. This means that a glucose/fructose blend of around 2:1 results in increased uptake of carbohydrate and more delivery to the muscles.
Various brands of gels offer a wide range of consistency and viscosity that is all a matter of personal preference. What is important is the glucose/fructose ratio. Look for maltodextrin (which is glucose as well) or sucrose and fructose as the first two ingredients.
THE RULE OF 15
Stellingwerff has become known for coining the 'Rule of 15' which is basically consuming something close to 15 grams of carbohydrate every 15 minutes and 150 mL of fluid. Don't overthink the exact numbers, the key is being there or there about over the course of an hour (ish), which is around 60g per hour and 600 mL per hour.
In order to limit GI distress and maximise absorption while also working to the guidelines above, we have found that it's a good idea to separate your fuel and hydration. Rather using sports drink that is trying to be everything for everyone, alternate SOS and a gel at each available station. This way you can let your body focus on one thing at a time while still getting your fuel requirements.
Separating hydration also allows for a greater ability to modify consumption based on weather without sacrificing glycogen intake. If it's hot, you can drink more and vice versa. Hydration needs can vary; glycogen requirements do not.
Take your time with your fluids; you don't need to get your whole bottle down in 30 seconds. It's not uncommon to see those at the top end of the field sipping over the course of a kilometre. It's easier on the system and settles with less distress.
PRACTICE MAKES PERFECT
Running is fast can be hard, and drinking while running fast is even harder. With that in mind its important to practice your fluids in training as much as is feasibly possible. Set up a foldout table or put bottles on the hood of your car. If you are carrying bottles, practice long runs and workouts with your fuel belt on or bottle in hand. If you are leaving hydration purely up to what the race provides, try and get as efficient as you can with drinking out of paper cups.
Don't let all the training you have done fall apart because of an inadequate fuelling strategy. You can be as fit as you have ever been, but if the pump from the engine to the tank isn't working optimally you will almost certainly run below your ability.
END
Read more from Daniel Wallis on Runner's Tribe below