By Runner's Tribe
New South Wales' Carley Thomas is possibly Australia's brightest young up and coming middle distance prospect at the moment, after winning silver in the 800m at the recent IAAF World U20 Championships in Finland, and knocking out a new personal best along the way of 2:01.13. Coupled with that, Thomas was also part of the silver medal winning 4x400m team. Now back in Australia madly catching up on her missed schooling, Carley found some time to answer some questions for Runner's Tribe.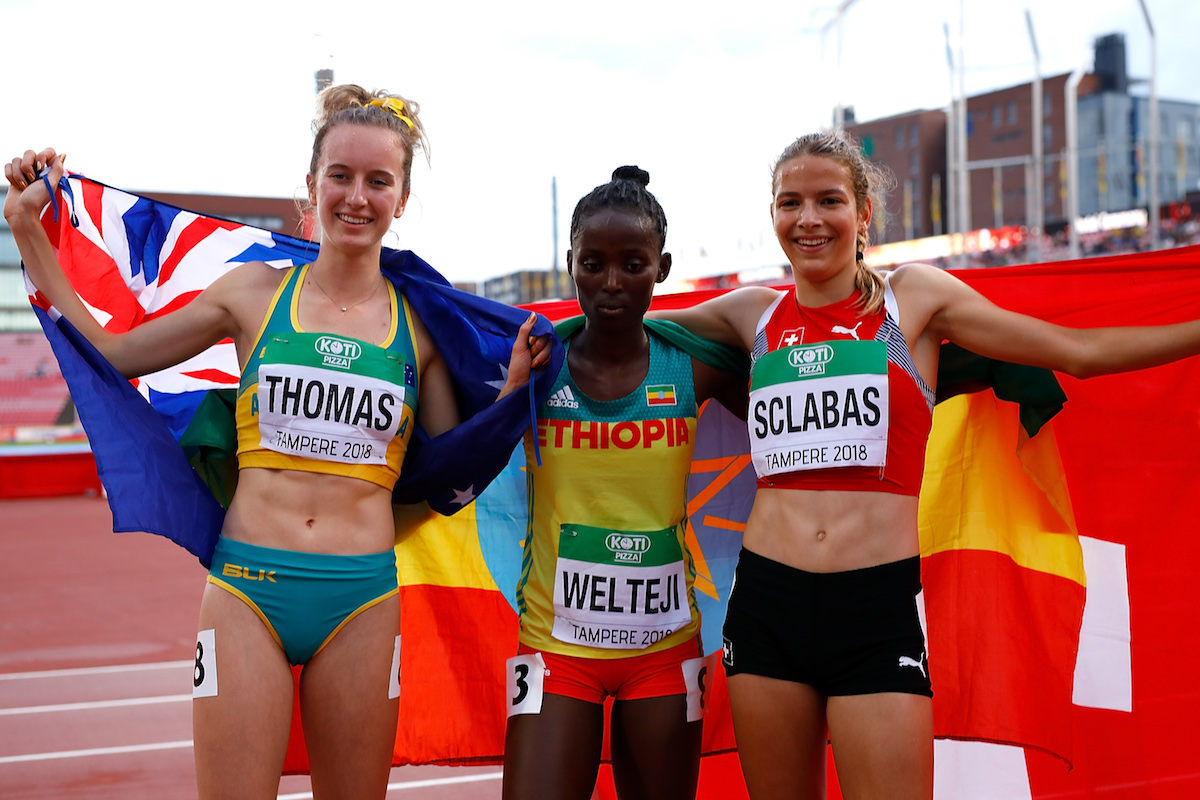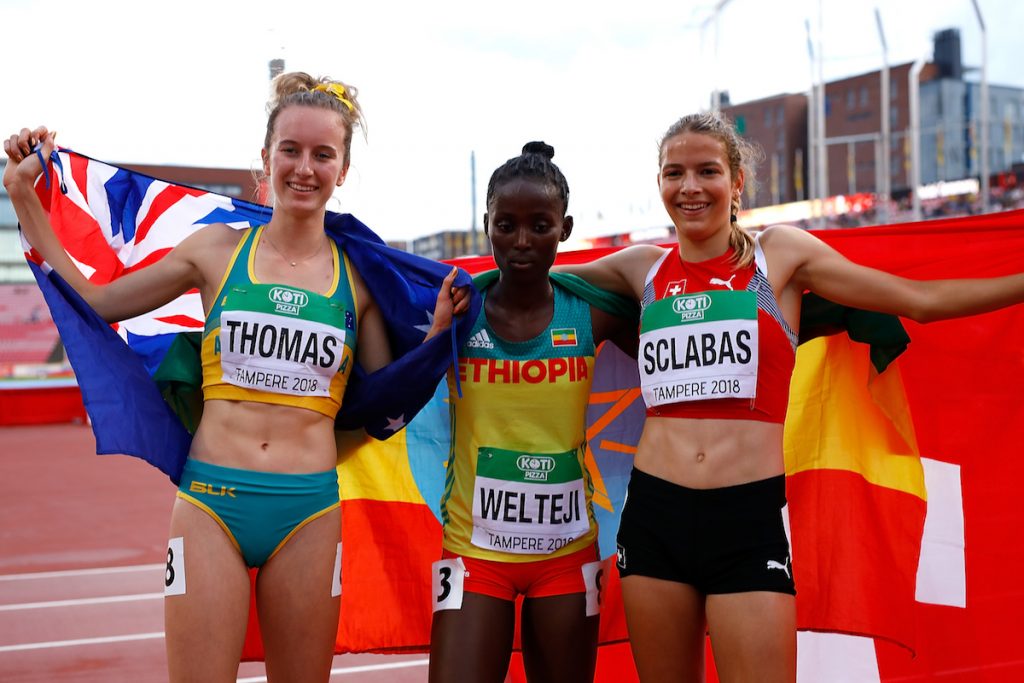 You recently won silver in the 800m at the IAAF world under 20 Championships in a time of 2:01.13. How happy are you about this amazing result and are you still on a high (you should be)?
I was really excited with my world under 20 results and loved the opportunity to compete on the world stage with my teammates. Winning two silver medals was a surreal experience but coming home to school assessments was a bit of a reality check! Nevertheless, I really enjoyed myself and I've come away with some incredible memories.
Your form in the heats was outstanding and it was clear you were in shape to do something special in the final. A few questions from this:
How many weeks of consecutive training days have you been able to put together?
Thank you. My preparations for World U20's spring-boarded off a successful AUS junior athletics season and my training gained momentum from there. I had a short break after Junior Nationals and from there I think I trained well for the next three and a-half months. Part of my race preparation was to replicate 3 consecutive days of back to back training to mirror running heats, semis and finals, which I managed to do a few times.
What was your weekly mileage during your peak training load in the build up to Worlds?
I don't really keep track of my weekly mileage at the moment, but I'd estimate it to be 30-35 km on average.
Going into the event were you confident you could challenge for the podium?
I knew I was feeling fit and that I had done the work needed leading into worlds. I felt confident about racing and I believed in my ability to make the podium but it was important to approach the heat, semi and final as one-step at a time. Once I had qualified to race in the final I knew that anything was possible and the race was anyone's game!
In the final, coming down the home straight, Sclabas was pushing for second, but you managed to fight her off quite smoothly in the end. What was going through your mind at this point?
I was just thinking of what my coach Penny had said, that the race isn't over until you cross the finish line, so all I could do was run as hard as possible right through the line.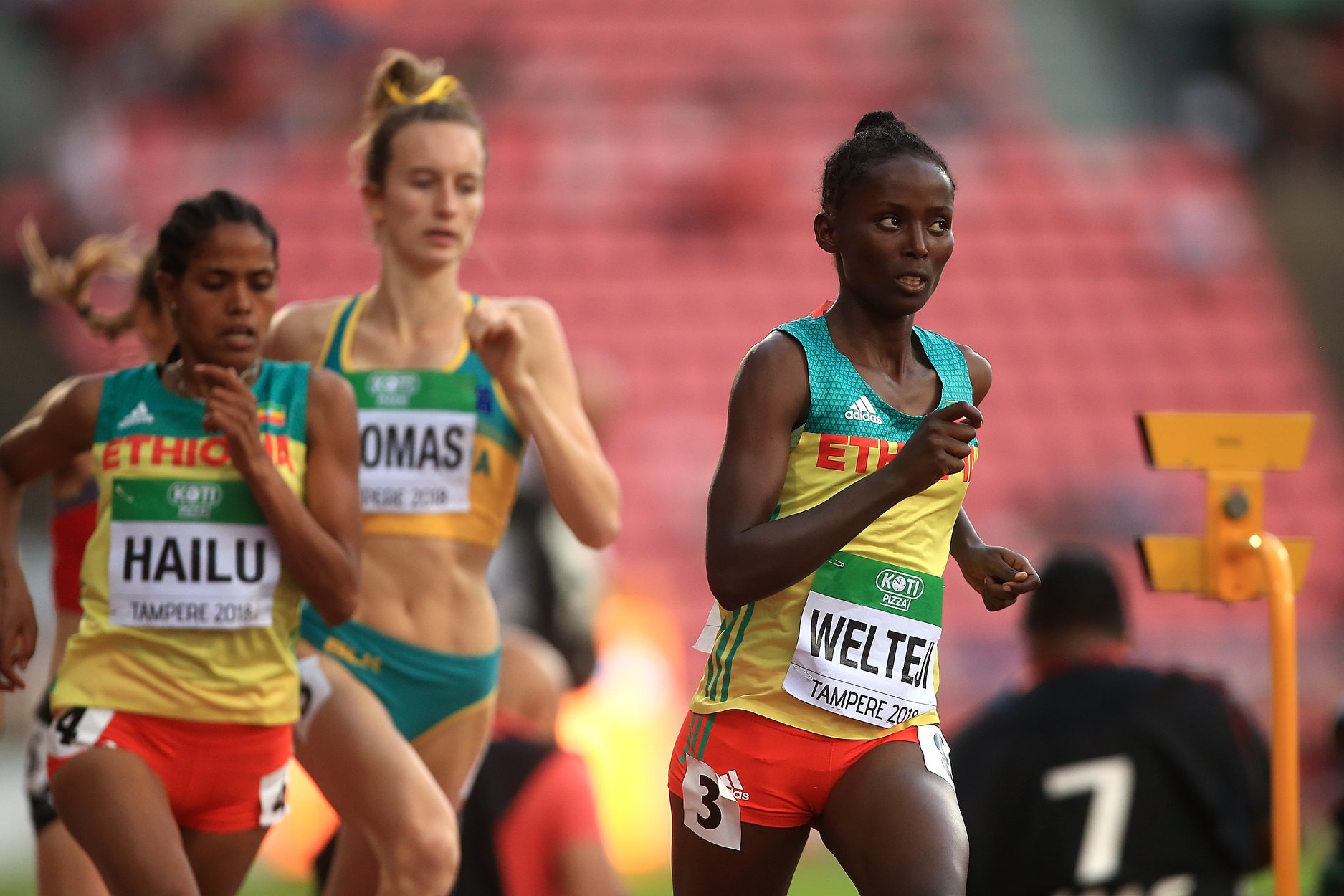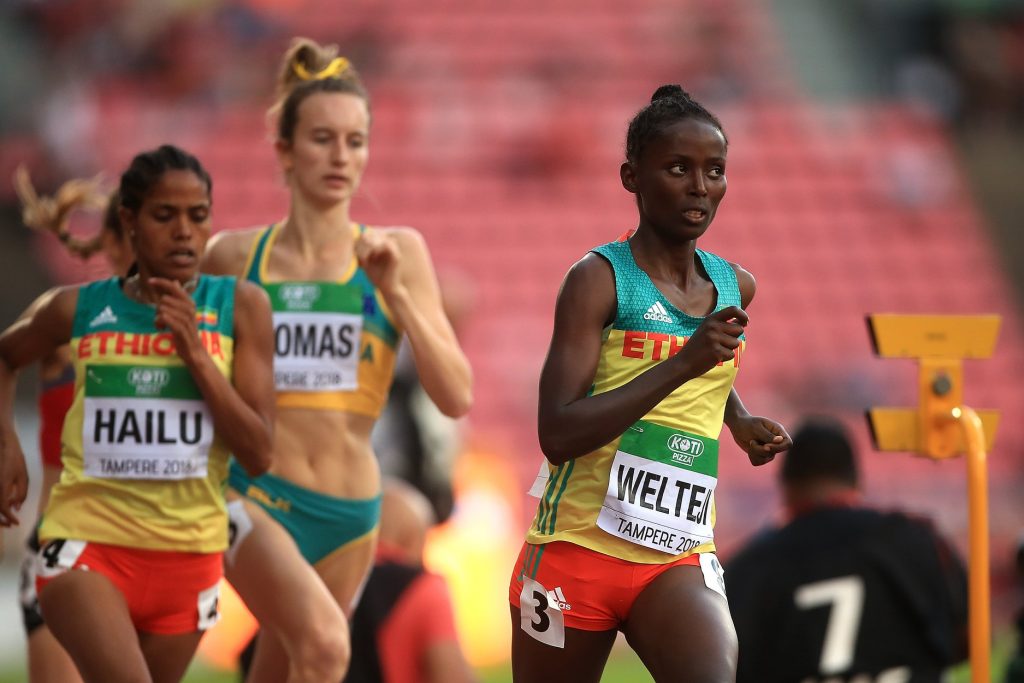 What were some of the key aspects of your heat and final race plans that you and your coach discussed?
My plans were to take each race one at a time. I had to relax and do whatever I needed to do to get to the next level. I had talked to Penny before my races, she wanted me to place myself in a good position from the start, and then I just tried to cover anything that happened during the race.
Were you nervous more in the heat or the final as you were waiting for the call up and on the start line?
I think I was more nervous for the final because everything had been leading up to that race, but really I was just excited more than anything else and trying to soak up the experience as it came.
Other than your races, what were some of the other highlights during the trip to Tampere, Finland?
Oh, there were so many. I met so many wonderful people with similar goals and aspirations who I became really close with along the way, so a highlight for me was getting to know everyone on the team as well as meeting athletes from other countries. One of the best parts of the Championships was watching and cheering for the other Aussies, you become really invested in everyone's competition and there was such a buzz amongst the team when everyone was cheering together.
I'd also received the most extraordinary amount of messages and support from family and friends far and wide which definitely made the entire experience memorable.
How was the Aussie team unity along the way?
It was the best, the team are all very supportive of each other and we celebrated and commiserated together. The AUS team managers, coaches and specialists are a massive part of the team success.
Is Tokyo 2020 now a major motivating factor for you?
Tokyo 2020 is definitely motivating and whether it is cheering on our Aussie Team or competing myself I am excited for the future!
Current favourite pump up song?
Run to Paradise