Stephanie Howe Violett recently took the overall win, beating all men and women at Bandera 2017 a.k.a the USA 100km Trail Championships after coming back from a tough injury stretch throughout 2016. Feeling like herself again, being back on the trails and roads, Stephanie will now work her way up to the ultimate race, Western States, a race she won in 2014. Runner's Tribe caught up with Stephanie for this chat about racing, recovery, nutrition, coaching and more.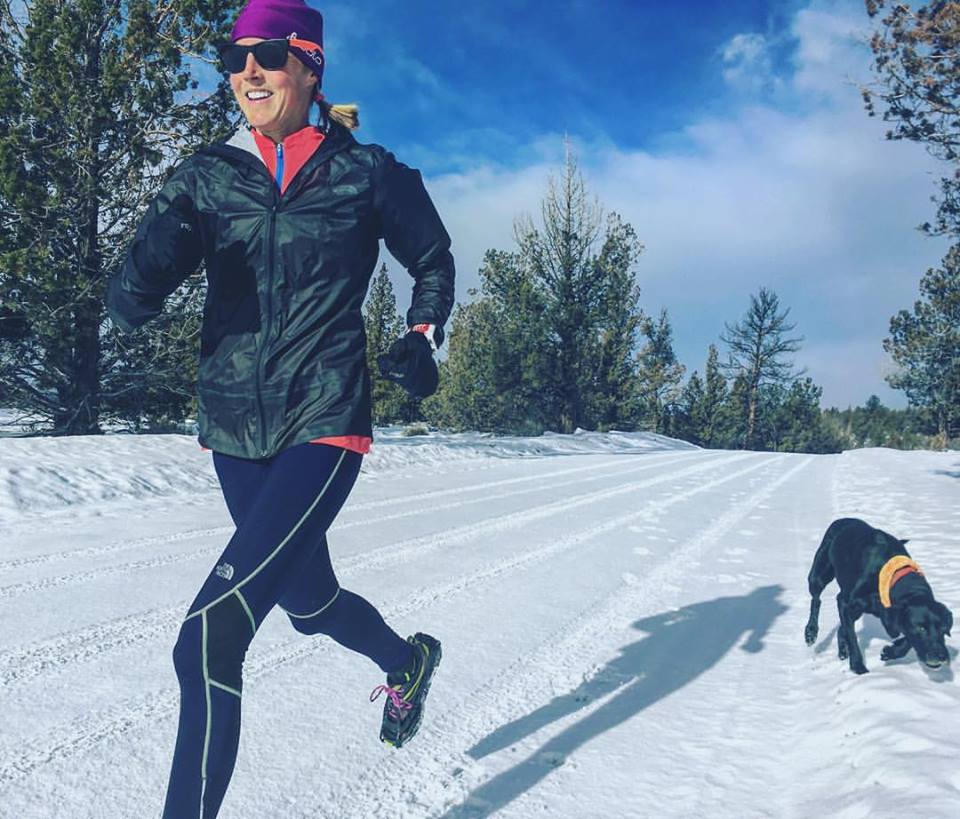 RT: Stephanie, let's kick this off with where are you at right now? How is the training going and what is the next race on your schedule?
I'm sort of just getting back into training. I had a big race in January and then took some down time to enjoy the winter snow in Bend. I'm just about to head to yoga retreat in Mexico tomorrow and will get back to regular running when I return. The next races on my schedule are all about building up to Western States. I'm currently planning Chuckanut 50k, Boston marathon, and Silver State 50mile leading up to the end of June.
RT: You recently took the overall win, beating all men and women at Bandera 2017 a.k.a the USA 100km Trail Championships. After coming back from an Achilles injury and then a fracture. How satisfying was this victory for you?
Pretty cool, huh? Yeah that race meant a lot to me! And not just because I won, but because I felt like myself again. I had a really tough year in 2016 and it feels great to be back on track. Further, I think it's good for other runners to see that patience and rest pays off. Too often injured runners try to cross train to stay in shape through injury. Sometimes the body just needs plain old rest.
RT: Post-Bandera can you provide an outline of how you have recovered and how long it takes you to get back into full training?
It really depends on the race and where I am in the season. I bounced back really quickly from Bandera, but probably because I haven't been running a whole lot in the months leading into it. I felt pretty much like myself about 5-7 days post-race, but I'm not one to jump back into training too quickly. I think my mind needs a break after running that far! I like to just play my recovery by ear. I kinda wait to see what I feel like doing each day. Sometimes that might mean staying in bed and reading a book!
Committed to a comeback. https://t.co/9fReeOr5jE Thanks @ClifBar for the support! pic.twitter.com/hGKXyyFHvv

— Stephanie Marie Howe (@StefanaMarie) February 18, 2017
RT: Were you surprised you were the fastest competitor outright?
Yes. I wasn't really focused on my place or really racing for the win. My goal was to earn a golden ticket back to Western States. My mantra during the race was "this is all business." I really executed my nutrition and ran a smart race. I knew I was high up in the men's race, but I didn't know I had taken the overall win until I crossed the finish line. SO AWESOME!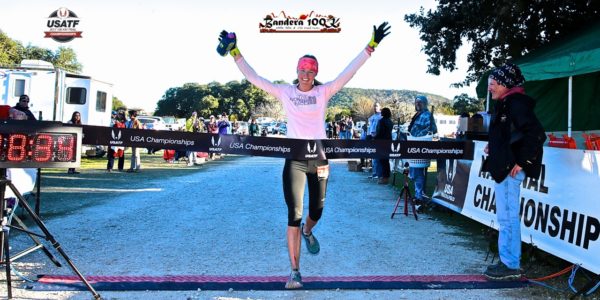 RT: Your injury plagued 2016, which evidently saw you race very little must have been tough. How did you stay sane? What kind of cross training did you get into during this time?
Yeah it was tough, but it's part of being an athlete. I think how you navigate through an injury is just as important as how hard you focus on training and racing. We all get injured at some point or another and knowing how to get through it and come out on the other side is huge. I wrote a series of blog posts on my experience, Recovery Parts I-V: http://www.stephaniehoweviolett.com/blog/
Cross training was part of my problem early on in the recovery process. Like every runner, I wanted to "stay in shape" so I could hit the ground running when I was healthy. I found that is not the best way to actually recover. When I let go of trying to replace running with another activity, I actually found my body healing faster and found happiness. I don't wish this kind of injury on anyone, but I am very thankful I went through the process. I have a better relationship with training and recovery, my body, and my mind. It's such a gift!
RT: You've won some huge races in your career including the Western States 100 in 2014, what stands out as the highlight and why?
Well, Western States 2014 really stands out to me because it was my first 100 mile race. I never thought in a million years I would win my first 100, let alone one that holds such high importance to me. There are lots of 100 mile races out there, but Western States is the most prestigious…the history, the energy, the excitement, the course….I get goosebumps! Before I ran it was my dream to someday win the race. And I can't describe how magical it felt to float around the track in Auburn and cross the finish line. First. Wow. I am still blown away by that moment!
Of course, there are many other races that stand out, not because of my performance but because of overcoming physical and mental anguish. UTMB in 2015 is probably one of my most proud finishes to date. I had a complete physical, mental, spiritual meltdown and didn't think I could finish. I was in tears and totally crushed. With 30 miles yet to go I was ready to pull the plug. I spent 2 hours in an aid station, summoning up the courage to finish. And I did, one step at a time, drag myself over the next 30 miles to the streets of Chamonix. I have never been so proud of a finish as making it around that damn mountain! UTMB was truly memorable….which is why I'm planning to go back this year. I need to make better memories!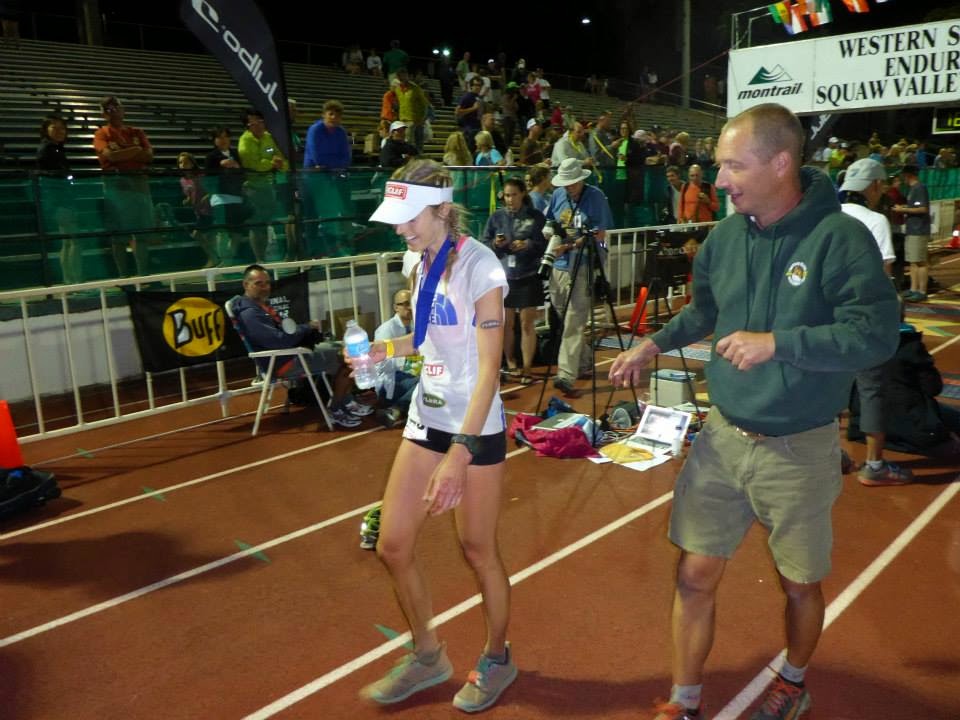 RT: How do you structure and schedule your training?
My training is really based on intuition, so I don't have a schedule I adhere to. What I can tell you is that I believe less is more. There are very few 80+ mile weeks in my training log. I focus on the quality runs and cut out the junk miles. It works best for me and I like to feel fresh and even a little undertrained.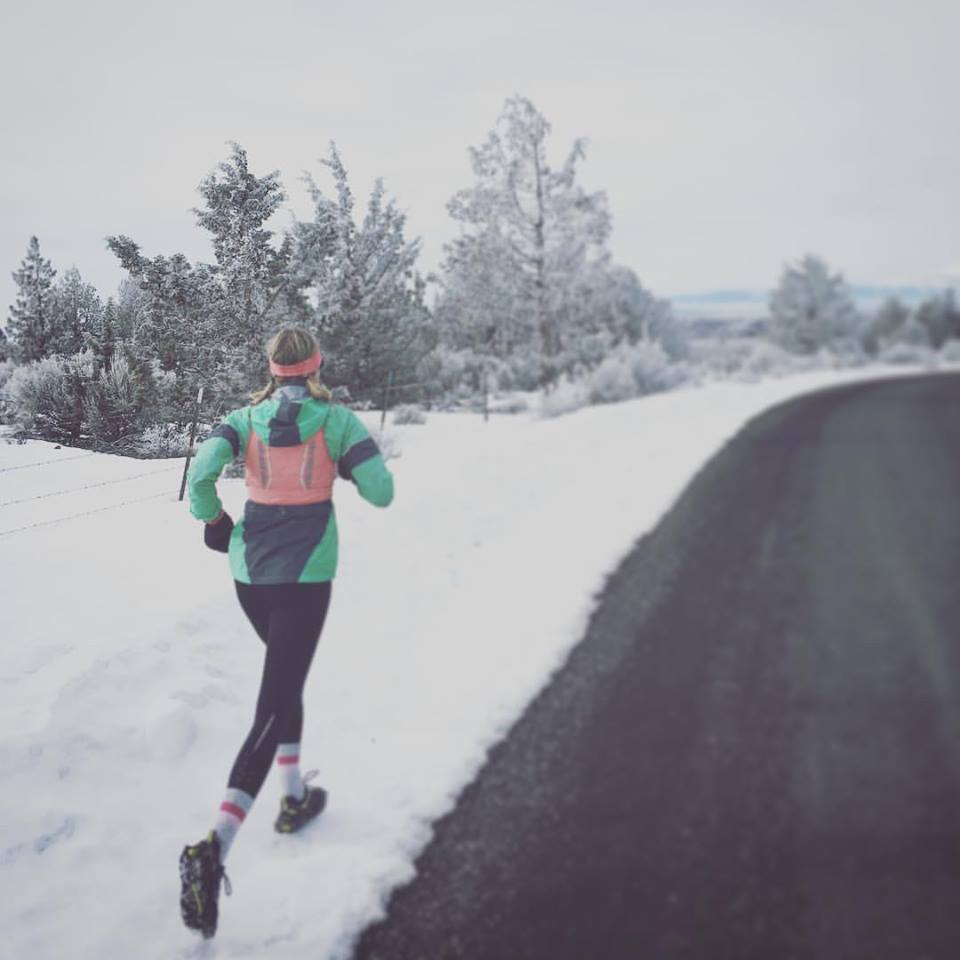 RT: Can you run us through one of your favourite workouts?
I really like the feeling of confidence I get from finishing a tempo workout. I really, REALLY struggle with these workouts, so it always feels good when I'm able to execute one correctly. One of my favourite ways to implement tempo work is a medium to long run with a faster finish. That workout, done correctly, can really boost my confidence and mimic the fatigue I feel at the end of a long race.
RT: What nutrition products do you currently use?
Clif products. I mix it up between gels, bloks, clif organic energy food (savory flavors), and the new nut filled bars. I take in fuel every 20 min during a race. Yes, every 20 minutes. I have a PhD in nutrition and exercise physiology, so I'm really meticulous about my fuel during a race!
RT: What's your favourite piece of running equipment?
My new Vapor Howe hydration pack from Nathan. I am super proud of this design because myself and Rob Krar (Vapor Krar) helped design this pack from conception all the way to finished product. It's totally rad and I wear it even when I'm not running ☺
Who is going to be the 1st guy to sport a #VaporHowe?!#prettyinpink @NathanSportsInc pic.twitter.com/pVL7GXvIIz

— Stephanie Marie Howe (@StefanaMarie) February 22, 2017
RT: What's your typical race orientated meal (night, morning and post race)?
Before a 100 mile I keep it simple. No vegetables. Lots of white rice, salmon or chicken, and avocado. I realize that doesn't sound like much, but let me paint this picture for you: about half a chicken on top of multiple cups of rice, topped with more than 1 avocado. And salt. Pre-race breakfast depends on the time of the race start, but I really like to have an ocean roll. It's a Bend specialty, kind of like a croissant with cardamom. It's dense and delicious and I can get it down at 3am. Usually I pair that with coffee, a banana, and like 5 tablespoons of peanut butter. YUM!
RT: As an avid cook what's one of your current favourite things to make?
I love to experiment in the kitchen and create unique combinations. My favorite ingredients to use are fresh, whole vegetables in season. I don't really have a favorite recipe, as it's always changing. Check my blog for some of the most recent creations!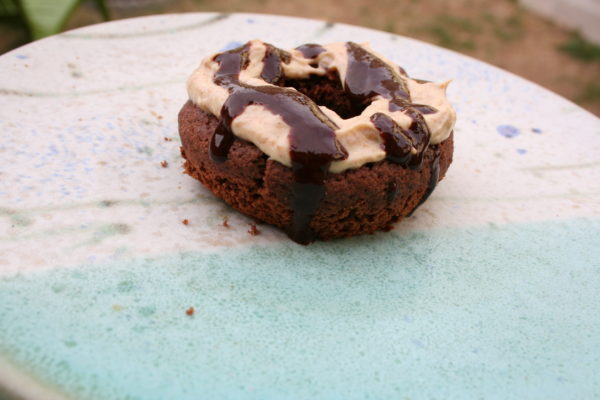 RT: You run your own coaching & nutrition business. Can you tell us a bit about your coaching style, and how you approach getting the best advice and direction to your athletes?
My coaching philosophy is quality over quantity. I differ from other coaches because I emphasize the individuality of working with each athlete. There is no one size fits all when it comes to training. There are so many variables that go into getting the most effective training and best performance out of an athlete. I like to know a lot more than just how fast someone runs.
I like to know about lifestyle, personality, goals, strengths, weaknesses, etc. I give a 10 page questionnaire before I start working with each athlete. It's a lot of work, but the better I know someone, the better we can work together. Also, I really understand how the body works. There are many coaches who don't have any education in exercise physiology or metabolism. I think that makes it tough to really understand how training works for different individuals. What makes one person successful doesn't mean it will do the same for another. Out bodies are SO complex! Earning a PhD in the field, along with my personal experience as a runner myself, really gives me an advantage as a coach.
RT: How satisfying is it seeing the athletes under your guidance succeed?
It's SO GREAT! I get even more excited for my clients as I do myself. It's really rewarding to see an athlete put their trust in you and work really hard towards a goal. And then crush it! Seriously I get teary eyed sometimes. I really love working with newbies to trails/ultras or those who haven't raced much. Some guidance and education about how to train and recover can make a big difference.
I really love working with nutrition clients too! There are so many little nutrition changes that can make a big impact on both performance and health. It really makes me smile to think about the people I'm able to work with. I wouldn't trade what I do!
RT: You have your doctorate in Nutrition & Exercise Science, how has this level of expertise in this field positively impacted yours and those you help running performances?
Heck yeah! Dr. Stephanie ☺ Yeah, all the years of learning really help me be a better coach and a better athlete myself. I'm able to apply what I know to help myself train smarter, recover better, and fuel properly. The same goes for my clients. I like to teach them the WHY behind things, and not just tell them to do a certain workout or to eat a certain type of fuel. I think knowledge is power, and I like to share what I know with the people I work with.  
RT: Major goals for the future?
Stay healthy, happy, and use my platform as a runner to talk about issues that matter and be a positive role model for women and girls. Racing is nice, but I think there is so much I can do as an ambassador to the sport. And that is really cool!