By RT
Hey Ben, it's great catching up with you on the new RT. 
Can you tell us where you are currently at with injury, surgery and your running?
Thanks Ross, loving the new look of the site.
Ok, injuries. I don't like going on about them too much – but since you asked!
I had a rough couple of months leading up to the World Champs in Beijing, which started with an Achilles injury to my right (good) achilles shortly after I ran the 10k at Stanford and a 1/2 Marathon in Japan. I can remember the exact step that caused it to start hurting, and by the end of that session I could barely walk. Lesson here – take longer than you think you need after a 1/2 Marathon, and if running a fast session on muddy grass 'doesn't feel quite right' on a tender achilles – stop! It's tough to decide between the aches/pains/niggles that we need to train through, and the ones that should stop us in our tracks. My stubbornness served me well early in my career, getting me through many years of non-stop training despite a number of niggles, but a few times over the last couple of years I seem to have made the wrong call. I've always hated missing a session, or even missing one rep within a session, but I think I need to let this go a little bit and make staying injury-free my number one priority.
I had to take a couple of weeks off running due to the achilles injury – but I trained as hard as I could in the pool, on the bike and in the gym – so that I didn't lose too much fitness. I would have taken longer, but needed to get rolling again for Beijing.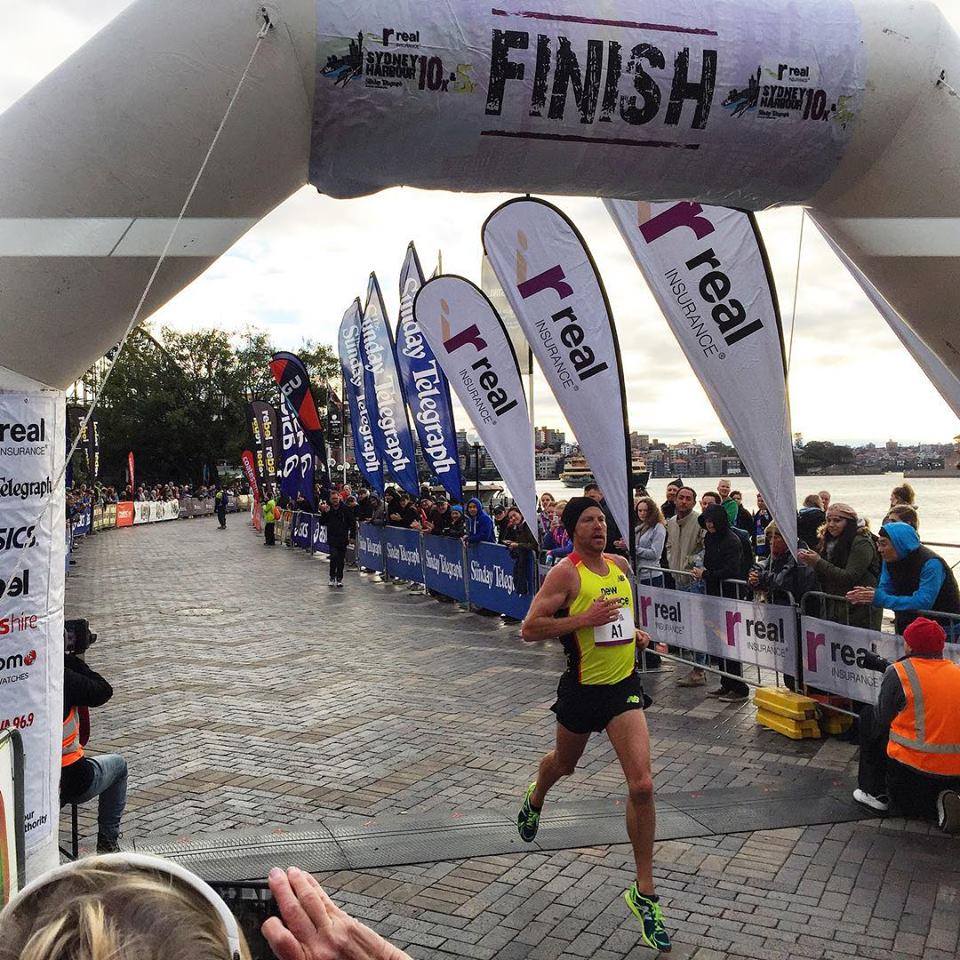 Once I started running again I slipped and fell down a hill and fractured/dislocated some ribs. This seemingly insignificant rib injury was the most painful thing I've ever run with, and all I had to do to make the pain go away was to stop running. I couldn't afford to take any more time off if I was going to be in decent shape for Beijing – so I just kept pushing. It's funny, jogging was more painful than running at faster than 3 min/km, I think this was because at a faster pace there is less vertical oscillation, and therefore less force going through the ribcage. I raced a decent 10km at the Sydney Harbour 10, placing second to Shelley in 29:20 ish. The rib/achilles pain finally subsided after another few weeks and I was ready to put in a solid push towards Beijing. I felt that I had weathered the storm and would be rewarded with some good momentum over the final phase.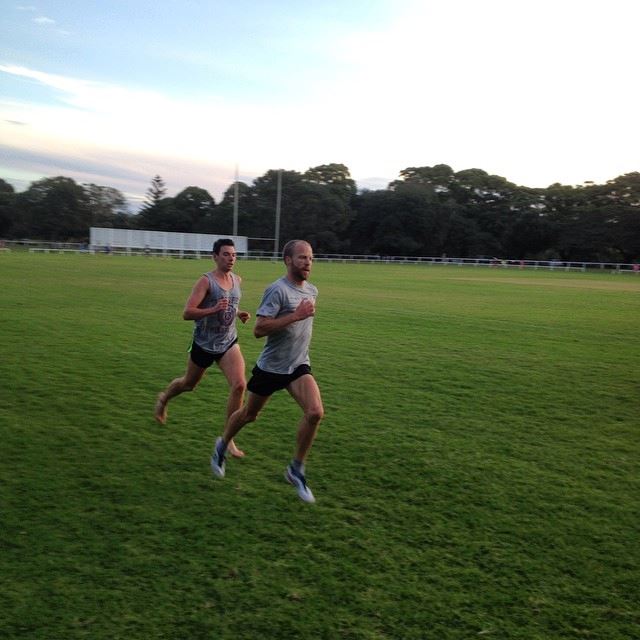 Unfortunately, in my last session before leaving Australia for Thailand/Japan/Beijing – I injured my Semimembranosus (hamstring), resulting in a 14cm longitudinal split and almost total rupture. I knew I had hurt myself, but wasn't yet aware of how badly – so I left Australia still hopeful that I could toe the line in Beijing. I got the email a few days later from Dr Castricum, Dr Blackman and Brent Kirkbride (Aths Australia Medical Team) to say that there was no way I was running, and that I should return to Australia to get surgery.
That was a low moment for me, I was in Thailand on my own, standing in a puddle under an umbrella being beaten down by a tropical storm. I had already tried so hard to get to Beijing through a number of setbacks – and now I felt completely useless. I like to be in control of something – whether it's cross-training through an injury, doing all the right rehab etc – at least there is something to do to maintain some forward momentum. In this case, I had to just stop and do nothing – something that we all struggle to do as distance runners. I knew that surgery would mean a long period of doing nothing.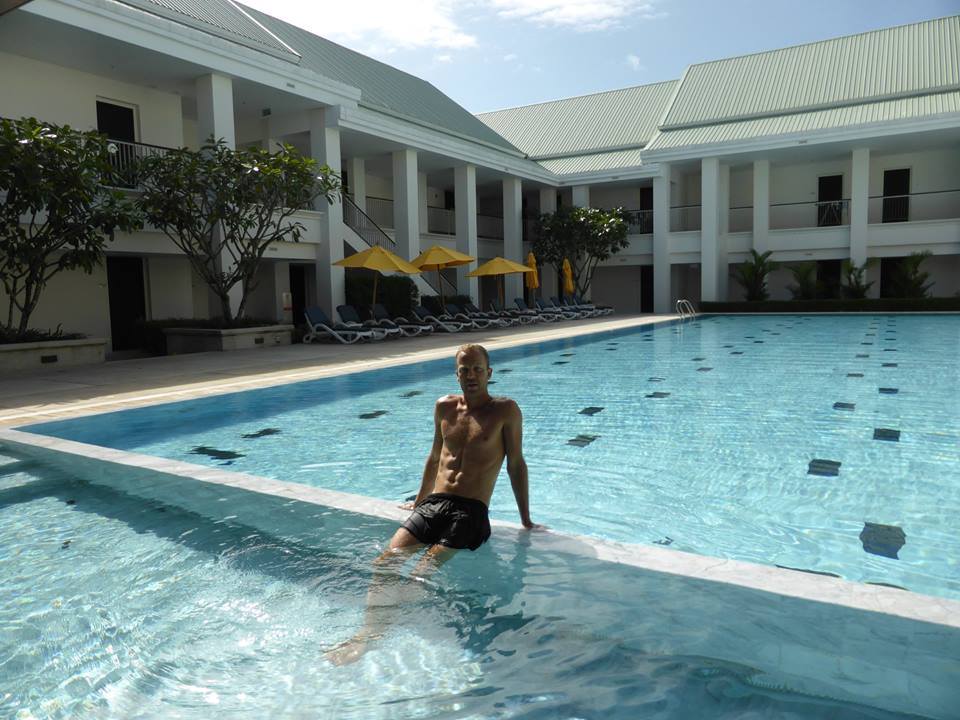 To make sure I was making a well informed decision (and secretly hoping that someone would recommend not having surgery) I contacted a lot of people to ask for their advice, and am very grateful to the AA Medical Team as well as Matt McCutcheon, Nic Bideau, Gerard Hartmann, Dave Campbell, Steve Solomon, Lachlan Renshaw and everyone else that I contacted to seek another opinion. A few days later I had to admit defeat and come back to Australia, but not before adding insult to injury by picking up a terrible hangover and a bad case of Thai Man Flu. It was not an enjoyable flight home!
The good news! It has now been 10 weeks since I had successful hamstring surgery with Prof Julian Feller in Melbourne, and things are progressing very well. I started with 10 minutes of 30 sec jog, 30 sec walk 6-7 weeks ago, and today I ran for 16km non-stop. I have also started doing some light sessions again. It feels as though it has taken forever to get to this point, and I know I've got a long way to go – but I'm just pumped to be 'running' again.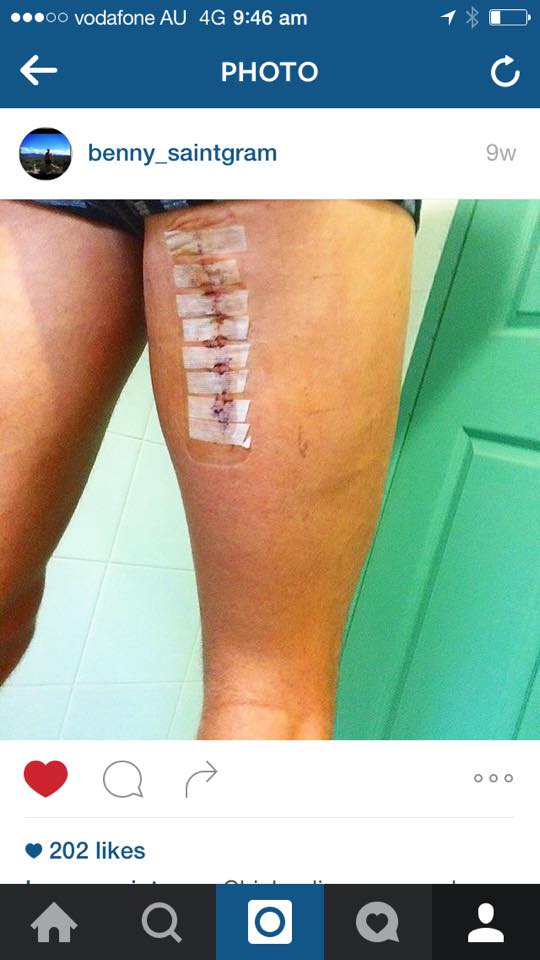 I'm seeing my physio Matt McCutcheon twice a week, getting twice weekly massages and am with my strength coach Tony Boutagy twice a week. I'm also doing additional solo gym/rehab sessions, swimming sessions and bike/hand-cycle sessions. I may not be running a lot, but my road to Rio has well and truly begun – remembering that my aim is to stay injury free!
Obviously with Rio just around the corner, timing is imperative with your return to competition.  Does the pressure to get everything right or well enough to compete at a very specific time ever get to you?
Getting fit is one thing, but getting fit at the right time of year is another challenge altogether. Unfortunately I will have to miss Zatopek in December, so my focus will shift to being ready to run well by the end of the Australian Season, with the major goal of being in career best shape in Rio. This forced time-off may be a blessing in disguise if I can get that timing right from here.
It can be difficult, as you want to be running well enough in Australia to be in the top one or two (to qualify) – but still have the energy, momentum and health to build again for a bigger peak at the time of the important races overseas. It can be done though, and hopefully 2016 is the year that I get it right!
You qualified for Rio at the Stanford Invitational in May this year with 27.44.24 in the 10,000m. This was early in the selection period. Was it a great relief to get the qualifying time so early?
Absolutely, that night was easily the highlight of my year. The Olympic standard is a relatively slow 28:00 for Rio though, so we may end up with more than three with the standard and some may miss out. (Dave 'Wizard'  McNeill also has the standard from that night at Stanford, and Collis, Brett and Harry could all nab a time – just to name a few).
Having to miss the trial at Zatopek, I just hope that a spot is still available for me to show form and claim next year. It would be great to send a full team of 10k guys to Rio. I was the only 10k runner in London, after having none in Beijing or Athens. Luckily there are also three spots available in the 5000m, so I will try to qualify for that at the trial next year – to double my chances of a spot on the team.
What are a few of your travel and race highlights in the 2015 season? 
The US training/racing camp with the Melbourne Track Club was awesome, we all had fun and raced well. We had athletes from Aus, Sweden, England, Scotland and The Netherlands – with hard training, good food and great banter. Nic Bideau is fantastic at getting these camps sorted. Our training base in the US is my favourite place to train, and the Stanford Uni track seems to be my lucky track.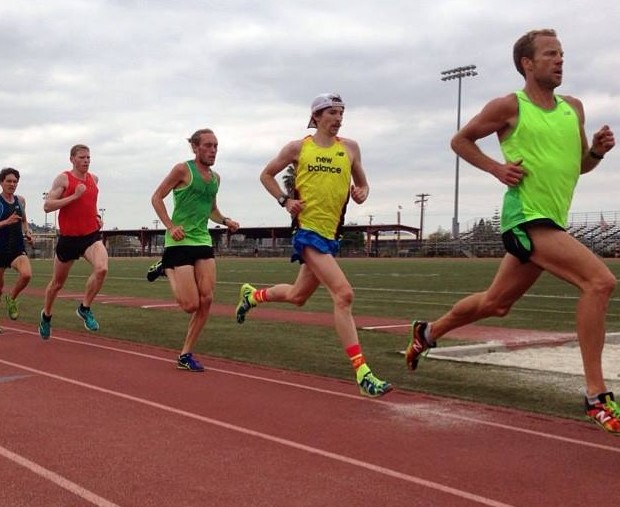 The 10k at Stanford was easily my best performance of the year, running just under the standard for Beijing (27:44) with a 13:35 second half – throwing down (unsuccessfully) with Andy Vernon and Ben True over the final lap. Being in contention with a lap to go, and just going eyeballs out to the line is so much fun. To have my training mates from the previous six weeks (Dave and Andy) also in the top four was awesome. During some sessions on the mountain it seemed that Dave was in the best shape, others it seemed like Andy and then a couple pointed towards me. It all culminated in just a couple of seconds separating us. We had joked about going 1, 2 and 3 – it seemed so unlikely but we almost pulled it off!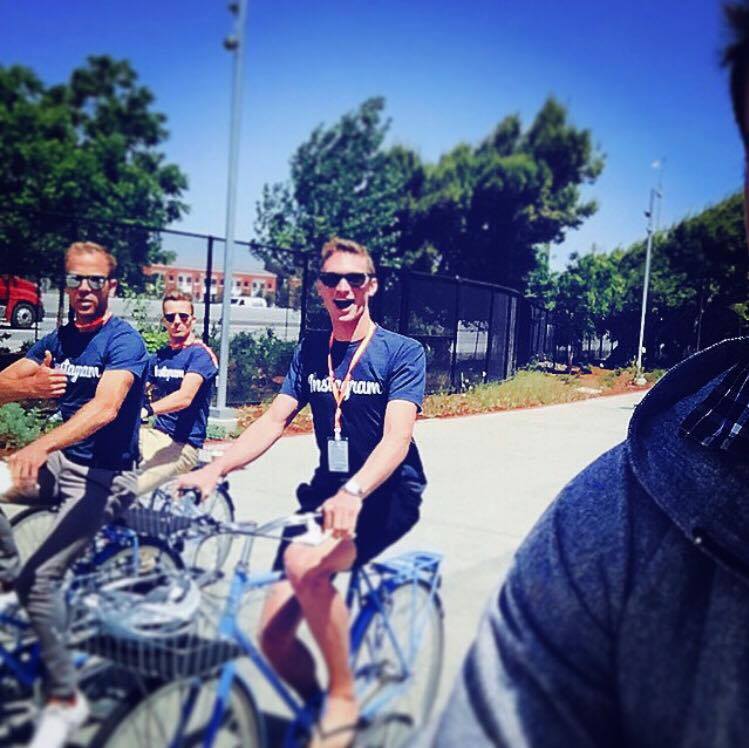 I had a few days of R&R afterwards in Palo Alto and SF which is always great after a successful race. One of my mates Youngie from University lives in SF and works at Instagram, while another great mate – Sam Strutt was over there travelling and Steve Solomon is at uni at Stanford – so we all hung out and toured Facebook/Stanford and a few good restaurants.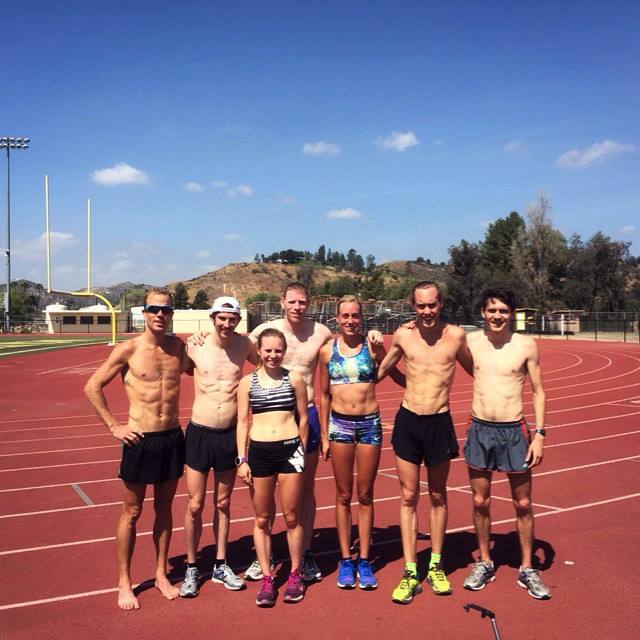 The Gifu 1/2 Marathon was another highlight for me. I'd like to move up to the Marathon soon, so this was a good chance to practice and Japan is always an interesting country to visit – with very different food and culture.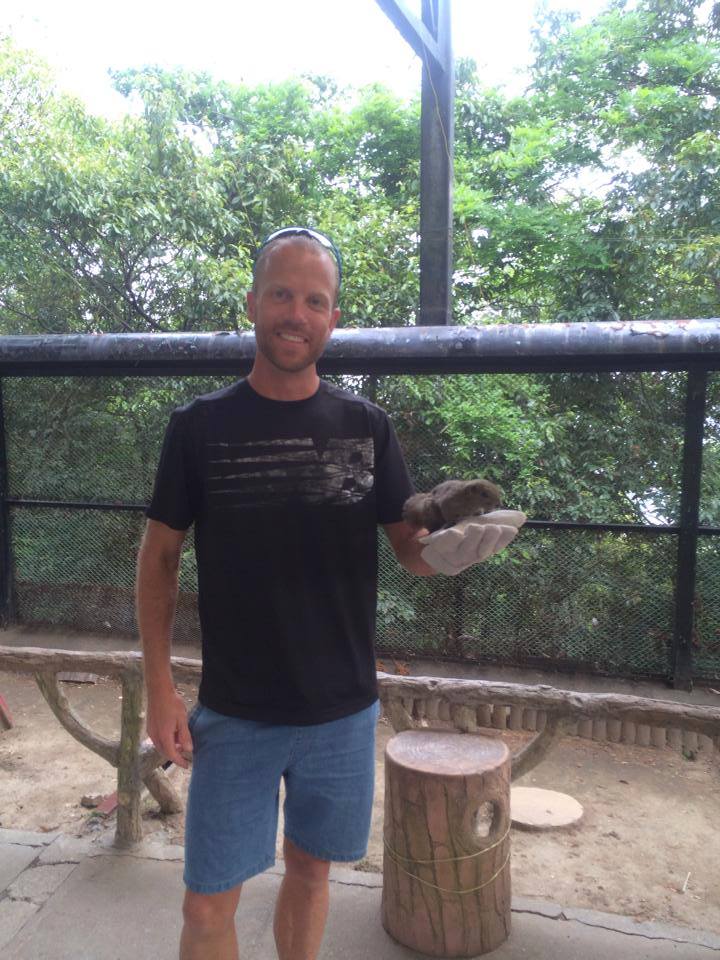 There were moments during the 1/2 Marathon that make me very keen to get out and have a crack at the full Marathon, while there were also a couple of moments that make me a little apprehensive! Either way, it will happen. The awesome Marathon results over the last couple of weeks have pumped me up for that.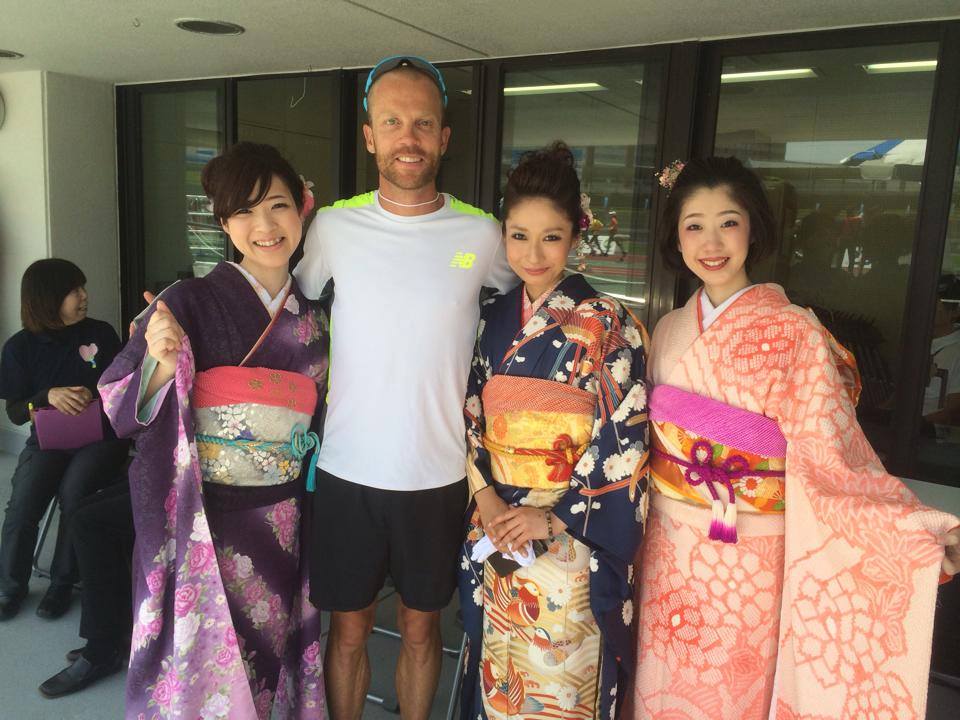 There are local fishermen in Gifu who use tied up birds (cormorants) to catch fish from their wooden boats under the light of hanging fire-lanterns. I sat by the river watching this for a while trying to work out WTF was going on. I must have looked quite confused, as an elderly Japanese lady explained to me (in mime) what was happening. I wish I could have recorded that mime.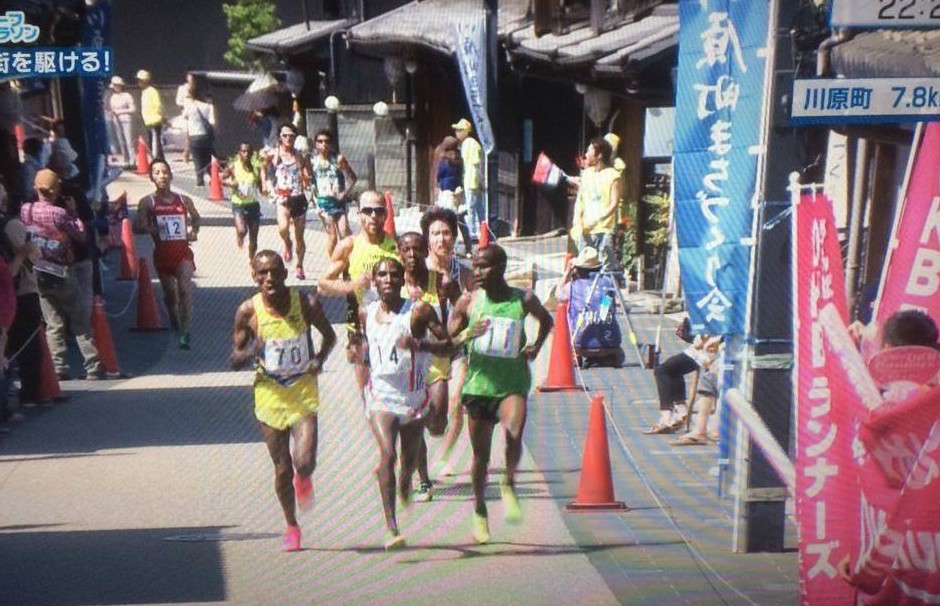 We also visited a mountain-top castle, with an armour/weaponry museum and a squirrel-village, which is basically a miniature village populated by tame squirrels that jump all over you. They give you a special glove and some squirrel-food when you enter, and then the little guys just launch themselves at you kamikaze style. Very funny and not at all what we expected to be at the top of the gondola ride.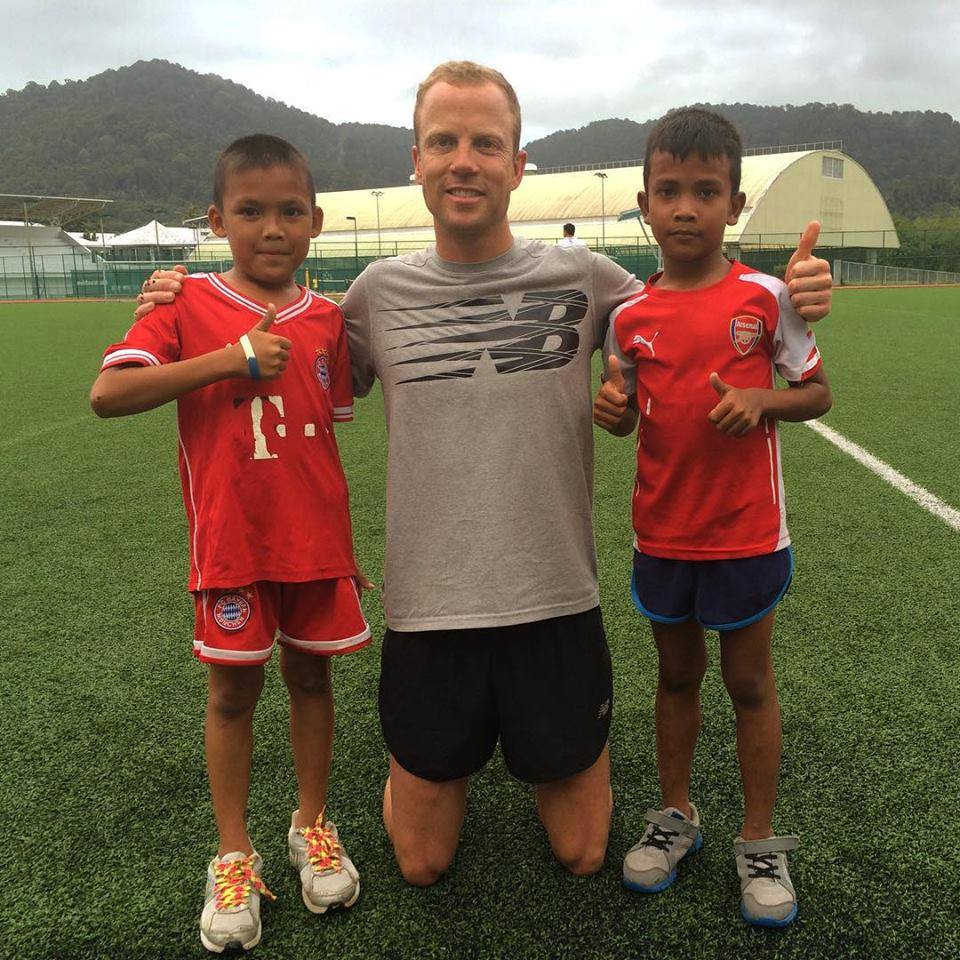 I actually only got to race five times this year – so I can't wait to lace up the New Balance spikes again in February/March.
You do a lot of cycling to keep fit, mainly on the road back from injury. Have you ever thought that in another life you'd be a pro cyclist? I'm pretty sure genetically and commitment wise you could really make a dent in The Tour de France, seriously.
I'm not sure about getting to that level, let's not take anything away from how awesome those guys are. I reckon if I'd been interested in cycling I may have been decent enough – there are a lot of similar attributes needed. As a kid I placed 6th at the NSW BMX Championships, so my bike handling skills would have been alright. It can be quite dangerous riding on the roads in Australia, some drivers can be complete dickheads, so I am a bit apprehensive of spending too much time on them leading up to a big race. I prefer getting on a MTB and hitting the trails – I'll do more of that when my career winds-down.
Can you tell us a bit about Run Crew, and how that venture is going?
Run Crew (www.runcrew.com.au) is a training/coaching group that Gary 'Tiger' Howard and I started to offer our help and guidance to the running community, from beginners all the way through to Olympic hopefuls. We offer coaching, programming, training sessions, and running camps to bring likeminded people together (both in person and online). They can then experience all the great things that running has to offer. It's going well, we have a fantastic community building – with runners having fun and working 'smart' to get the best out of themselves. The best thing about a running community is that it starts to have many benefits completely separate from running and coaching, and the Run Crew members are doing great things for/with each other independent of the coaches – from charity work, to social events and employment opportunities. There are certainly challenges, but we ride the roller coaster with them and we all learn some lessons along the way – it's better than going it alone. We're also building a great network of professionals much smarter than us to help  our community stay healthy and on-track.
Being the bit of a foodie that you are, how do you rate yourself as a cook and what's your signature dish? 
I'm good at eating food, but just average at making it. I do like cooking, but am often so tired from training that I just throw a few things together – nothing instagram worthy. It's something that I'd like to learn more about, my housemate Hamish is a good cook – he's taught me a few things and I can do a decent Mushroom Risotto with  Crispy Skin Salmon, if I had to choose a consistent winner.
Would you do celebrity Master Chef if they asked you? 
I'm not a celebrity, nor much of a chef – so yes – I think I'd fit in well on that show. 
What's one of your current favourite Sydney restaurants?
My good mate and official caffeine sponsor, Benny Sweeten has just opened a new cafe/bar in The Rocks called Kansas City Shuffle. It's definitely a new favourite of mine. I would highly recommend it to anyone visiting Sydney, or for any locals looking for a mean feed and outstanding coffee.
Thanks Ben