David Criniti is one of the hardest working runners you'll find anywhere on the planet. Apart from being a sub 2:18 marathoner, Dave, who works as a school teacher in Sydney and is the founder of the Run Beyond Project, which aims to help students facing adversity to develop skills in goal setting, commitment and resilience using running as a medium. Runner's Tribe caught up with Dave for this Q&A after running a 2:17:57 in the Berlin Marathon on Sunday, which is evidently a Gold Coast 2018 Commonwealth Games qualifier.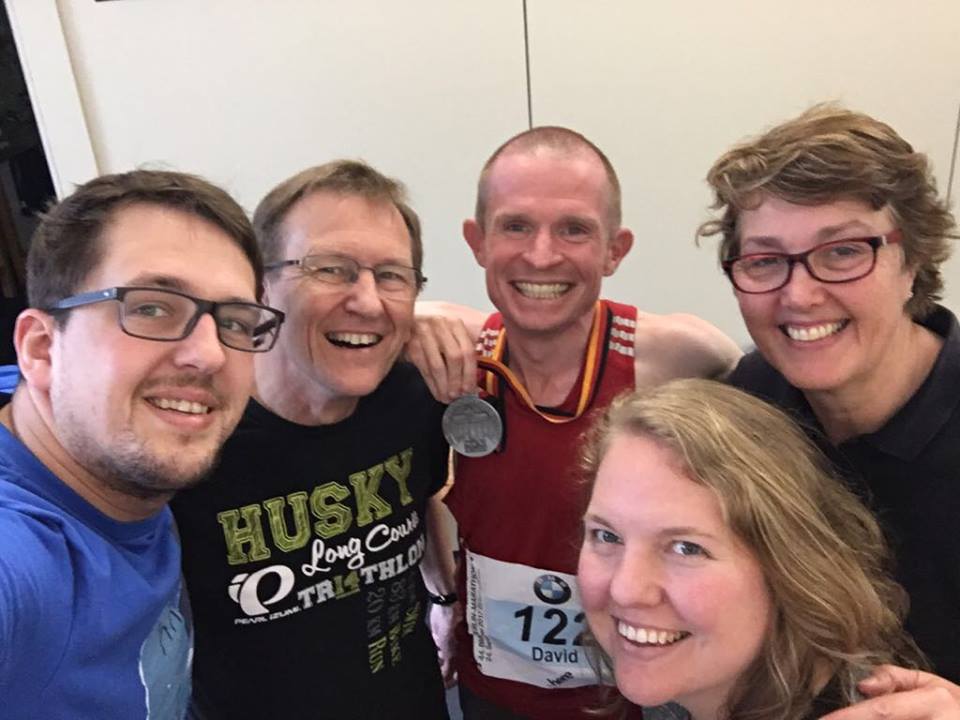 On Sunday you clocked a 2:17:57 and Commonwealth Games qualifying time at the Berlin Marathon. How good does this feel and were you expecting such a brilliant result?
I was over the moon. I certainly didn't ever imagine I'd run this time.
I had a few good runs this year, which indicated I had a good chance of a PB, but I certainly didn't expect this.
In July I ran 31:09 at the Gold Coast 10k, with a negative split after helping a couple of the guys get through the first half. I was still 20 seconds shy of my 2011 PB though. However, I did back up the next day with a pleasing 67:49 half, which gave me confidence of a good second half in Berlin.
More recently, I did a 32km training run at just under 2:20 mara pace, paced by good mate Simon Wolnizer on the bike. I'd never run a long run at race pace before, so it was a great confidence boost, but still there were doubts.
My PB of 2:20;55 was run in 2011. I'm now 39. Was I too old to go faster?
I laminated km splits for 2:18,30 and ran with this as a wristband.
This meant I'd pass halfway in 69:15 which would hopefully not be suicide pace and give me just a few seconds up my sleeve for a slight fade in the second half.
Come race day, I kept telling myself that I felt more comfortable than in my long run with Simon, but there was an element of doubt whispering in one ear .. Could I hold, or would the piano drop?
At around 17km, I latched onto a Norwegian runner, Kristian Ulriksen who had come from behind as he'd fallen earlier in the race.
From here until about 30km, he did a lot of the work, before he slowly ratcheted up the pace and I had to let him go.
This is when it really started to get tough. For the next few km though, as the quads got progressively more painful, I noticed my splits stayed constant.
I kept telling myself that with each passing km, I could still, if I started to fade, hopefully maintain a pace that would see me crack 2:20.
As the pain became more intense at around 35k, I did see the pace start to slow, but only gradually, thankfully.
I latched on to another guy from Chicago who came past, but he was gone before too long.
I did pass a couple others who were fading though and before I knew it, I'd got to the top of a minor rise at about 38k and could start to smell home.
I knew it was pancake flat from here on in and started to put the hammer down, knowing the time left to suffer was dwindling.
40k is marked by a left-hand turn at which we're essentially running in the direction of the Brandenburg gate.
From here I let loose and as I emerged into the Unter den Linden with about a km to go, I was running faster than I had at any other stage.
We hit the Brandenburg gate with less than 400m to go at which point form has gone out the window and it's just an eyeballs out surge for home.
I knew, hitting there in 2:17 that I could possibly scrape under 2:18, and I somehow managed to stop the clock a few seconds shy of that mark, an elated and extremely relieved man.
What do you think the difference was between this and any other marathon you've prepared for and run?
The difference between this race is that I've essentially had almost 9 months of injury-free training, during which I've wracked up 7,000+km
I haven't done a lot of top end speed stuff, as that is a magnet for injury for me. I've just been consistent, done a bit of marathon paced tempo stuff, and been right on top of every niggle from the outset.
A great Physio is an essential ingredient here – big shout out to Physio God Pete Colagiuri at Bioathletic.
The 'Run Beyond Project' has grown a lot over the last few years. You've helped numerous kids in need and equipped these students with the skills needed to be resilient and successful in life. How much of a motivating factor was this deep in the race and can you tell us about the impact the 'Run Beyond Project' has had on your life and running?
The Run Beyond Project is a huge motivating factor for me. I'm an ESL teacher at Chester Hill High School and over the past several years have had the chance to work with numerous kids in need, particularly students from a refugee background.
Wanting to use my talents in the field of running to help these students reach their potential was the initial desire that served as the impetus for this project.
Essentially our model involves teachers working with students in their own schools, guiding them towards the completion of a challenging goal race, and working through a curriculum which enables students to realise that the skills they develop as they work towards achieving a running goal, can be applied in any aspect of their life to help them reach their potential.
We work on developing goal-setting, commitment and resilience skills, however the teachers often end up learning just as much about resilience from some of these amazing young people who've overcome far greater challenges than any of us have ever had to face.
Deep in the race it was thoughts of some of these kids that kept me going.
Of course, to continue to grow, we're in constant need of support. Putting one student through this program costs about $480.
Donations are tax deductible and can be made through our website at
www.therunbeyondproject.com/donate.php
What was your typical weekly mileage leading into Berlin?
Typical weekly mileage averaged about 190km a week throughout the year.
Weeks starting 10 July:
– 10 July – 202.4km
– 17 July – 219.2km
– 24 July – 241.4km
– 31 July – 237.1km
– 7 August – 151.1km (sick with cold)
– 14 August – 236.6km
– 21 August – 244.2km
– 28 August – 251.1km
– 4 Sept – 251.6km
– 11 September – 162.2km (taper)
– 18 sept – 135.7km – including Berlin Mara
Can you outline a key marathon training session and your times for this?
A key session was my hard long run. I'd do 7 laps of a loop at North Head near manly which was great for a few reasons:
32.4k which could be completed with one hairpin turn every 4.6km or so, with no stops for traffic lights or any other distractions. All on road, mimicking race conditions, albeit slightly hillier than the actual race. This gave me a bit of confidence that if I could hit times here, it should be a bit easier on race day.
I did this every 3 weeks or so, getting faster each time, culminating in a race paced run on 27 August, paced by Simon on the bike, covering the 32.4k in 1:47:27
What did your taper look like?
Taper was basically 2 weeks. Really would have liked only 10 days but had an unscheduled day off the Monday, 2 weeks prior to race day with a gastric bug. Would have been a 190k week without that.
I find tapering too long can result I losing the edge.
I don't do anything speedy or risky in those last couple weeks though.
What did you eat the night before and for breakfast?
Last supper was fettuccini carbonara and some bread and butter.
Brekky was muslei and 4 slices of bread. Had a couple muslei bars while warming up too. At 9:15, Berlin is a relatively late start.
As for nutrition during the race. I carried 6 barley sugars with me, of which I finished 5.
Started with one in my mouth and just let it dissolve as I'm running, which it does over the course of 25 mins to half an hour. Feels like I've constantly got an energy hit going.
Drink wise, it's just plain water for me.
Post-race celebration meal?
Big German Schnitzel with a big German beer. One was about all I could handle! And some great company with team Horsburgh!
Do you have any other inspirational athletes or role models that you've looked up to and or learnt from in your career?
In this community I think you can find inspiration in many places.
Brad Croker inspired me earlier this year… The way he ran away from me in the second half of the Canberra marathon. I knew he was doing Berlin too, and that inspired me to work harder in the lead up to Berlin.
One of the most tenacious runners I know is fellow strider Anna White. Doesn't give an inch and I admire that greatly.
I'm in awe of Yuki Kawauchi. Maintains a full time job and runs an insane amount of maras each year at an insane pace. Love his attitude.
And people like Rob De Castella, who gives back with his Indigenous Marathon Foundation– changing lives, building communities, and making a difference. That inspires me to continue to try and use my love of running for something bigger than my own personal goals.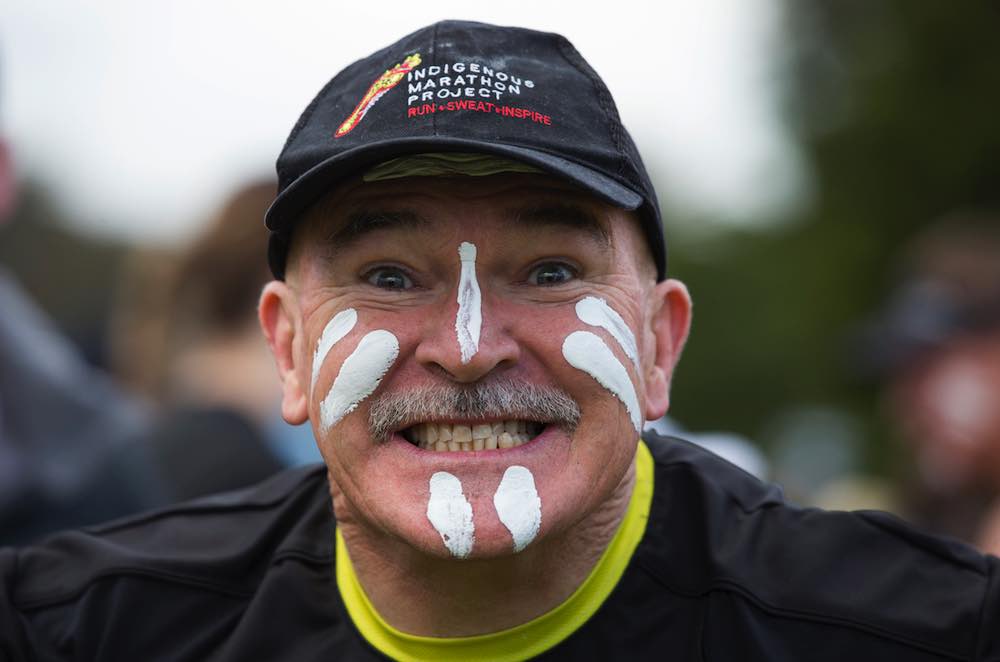 Favourite quote?
"If you're going through hell, keep going" Winston Churchill I believe
What's next on the racing calendar?
Tokyo
Thank you and well done!