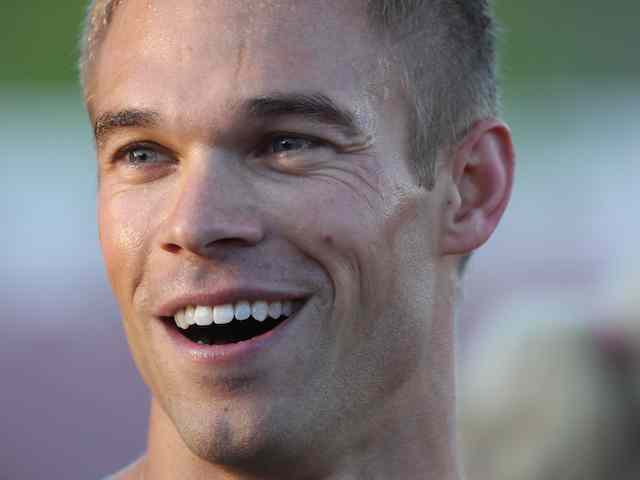 For those who don't know, Nick Symmonds is an elite 800M Runner, World silver medalist, 6 x USA Champion and a 2 x Olympian. He is the man.
What is the toughest workout you do on a regular basis?
I'd say a tempo generally. I do one on a regular basis, almost every other week. They're not hard in terms of lactic build up but are tougher mentally, especially as I'm an 800m runner. Grinding in and out at an uncomfortable pace for three to six miles is not my favourite. I'd prefer to get on the track, throw on my spikes and rip out some intervals. Hence in terms of the toughest mentally, I give it to the tempo.
Do you monitor your heart rate on them, or do you basically go as hard as you can?
I used to monitor my heart rate, but now I can feel my pace pretty well. So I'll wear a GPS watch and just try to dial into a range somewhere between 5:20 and 5:30 mile pace. Perhaps I'd work down a bit at the end. However I do know a lot of people that do it on heart rate.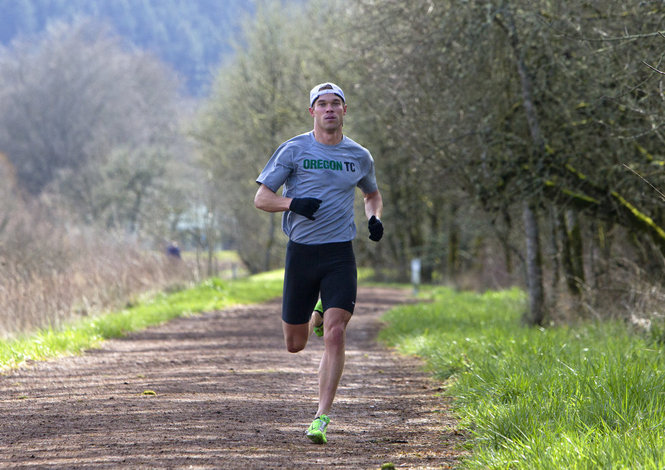 What's the fastest workout you can remember doing? In regards to a workout which afterwards you're thinking, "damn I've never been this fast." 
The week before The Daegu World Championships, I was spiked upped doing 6x200m with a 200m walk recovery after each interval. I had tapered really well, and was super fit for that meet, and I was cranking out 22 to 23 seconds for each 200m rep, which I had never ever run. With the right conditions and peaking at the right time I was looking at my coaching, and saying, "did I really just run that?" This was exactly when you want to hit these types of sessions, although on this day I was surprised how effortlessly I was pumping out 22's and 23's. Note as well, that this is a result from years and years of work and not just 9 months of preparing.
If you were told you had to run a marathon in a week, what time do you think you'd run? 
Good question. Right now if I had to run a marathon I think I could average 7-minute miles, which rounds up to about 3:02. If I was really, really pressed, I'm pretty sure I could do under 3 hours.
I thought you might say you'd go a bit quicker?
Well no. The longest run I've done is 14 miles and I'd have to do two of those. If I trained for 6 months specifically I'd work my way down to 2:45-50. Right now 3 hours would be a hell of a run for me.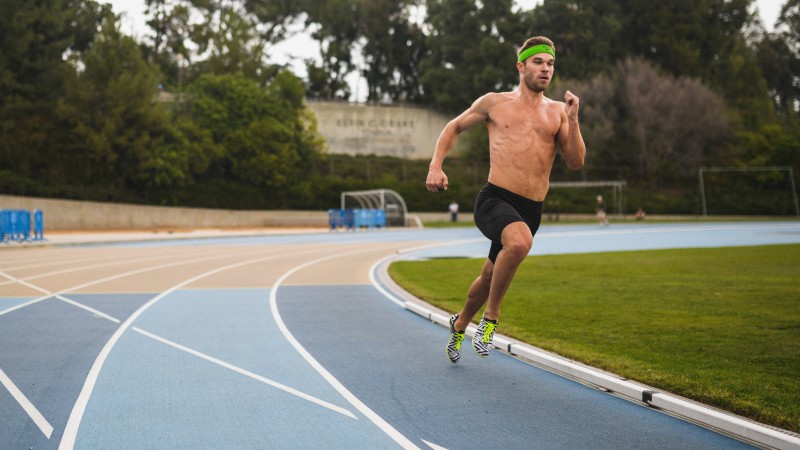 On the other side of the spectrum, if you had to line up at the start line for a 100m race, what would your predicted time currently be?
Hmmmm. 12.5 secs maybe, 12.6.secs, If I was on the fly I could go quicker, but I've never just knocked out a 100m from the blocks. Perhaps if my life depended on it, and I had to get everything out of this 100m, from blocks, I'd go around 11.3 secs.
That's closer to what I was thinking.
Yes when I'm really fit, I go 10.4 to 10.5 on the fly without much trouble. The launch is the problem for me because I'm not fast off the line.
Last completely random but interesting question. What length would you jump in the long jump next week, in metres ideally? 
I wouldn't even be able to make the pit and would probably fracture my ankles. My muscles aren't built for that, but in all seriousness I'd like to think I could make the sand pit.
If you could turn back the years and go pro at any other sport out of college, what would it be?
Surfing for sure. Those guys get paid to travel around to the best beaches in the world and surf them. Is there a better job? That's a great life.
Do you have a favourite surfer?
Kelly Slater for sure, he's the king.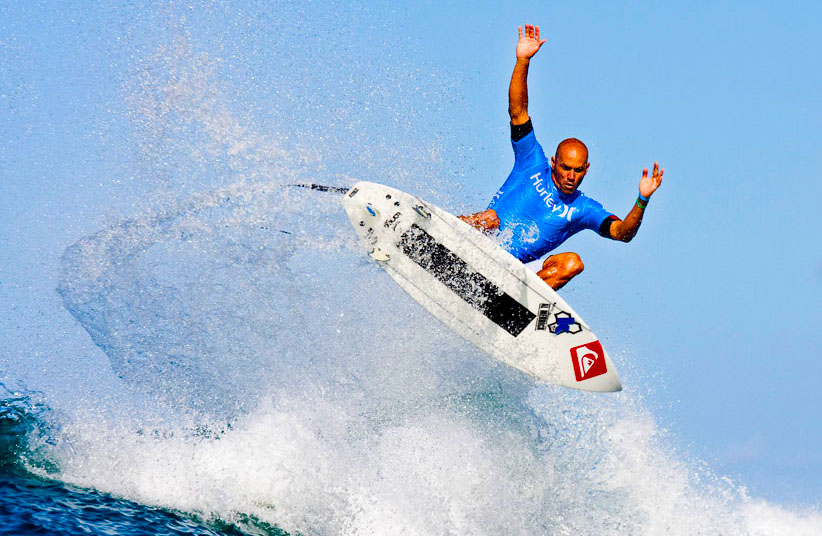 What can we look forward to seeing from you on the SWEAT mobile app?
My best bench press is 235 pounds (107kg) and right now I'm doing 205 pounds (93kg). I'm weighing in at 75Kg, hence that's not a bad effort for what I'm trying to achieve. I'm going to be posting my weight routine up on SWEAT Mobile in the next few weeks for all to see and follow. This is because I was receiving a lot of requests about what I do in the gym. It should be interesting and insightful for all Sweat users to see. Once I'm done with elite running, I may get into weight lifting a lot more. Obviously with middle distance running, I can't put on to much muscle weight. My current program is geared to get the most out of my body during an 800m race.
Thanks Nick and all the best.