Australia's Luke Mathews lined up for his 1500m heat at the 2017 London World Championships after a roller coaster of a month where he'd left his coach and manager, and had evidently hit a new low. The starter's gun fired! What happened next would turn Luke's world back around. The 22-year old, Victorian, charged down the home straight in front of 60,000 people to win his heat and advance to the semi-finals. Despite not making the final, Mathews knows he can compete with the very best in the world.
Now back home in Yarraville after competing in Darwin's Mitchell Street Mile, Runner's Tribe was able to catch up with one of Australia's most talented athletes for this Q & A.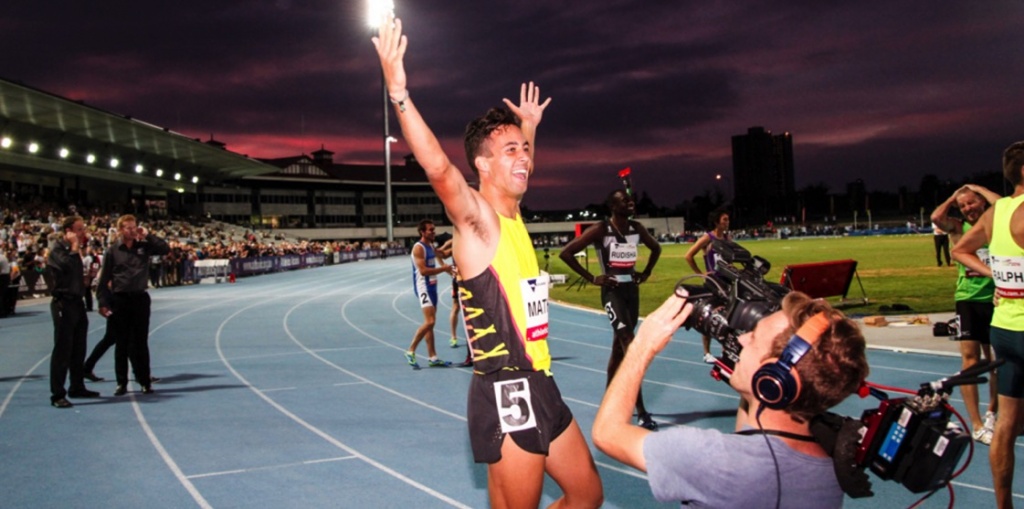 RT: Where are you currently based?
LM: I've just moved out of home with my sister and her boyfriend. We are living in a two bedroom apartment in Yarraville!
RT: Can you outline your last good Saturday session?
LM: I've been on a little break after running the Mitchell street mile. And my training between world champs and Darwin was pretty lacklustre. But my last Saturday session – which was 5-6 days before my world champs heat – was something like this:
3 laps of straights and bends in about 3:40
2×400 in 57.
SPIKES ON
4×200 with 200 jog recovery in 28/25/28/25
RT: What's your average pace on your typical Sunday long run?
LM: If I'm running at Ferny Creek (probably the most popular spot in Melbourne for a long run), I'd usually average around 4:30's which is a pretty solid clip around there. If I'm running on something a touch flatter, I'd probably average somewhere between 3:50-4:10 for the 90 min run.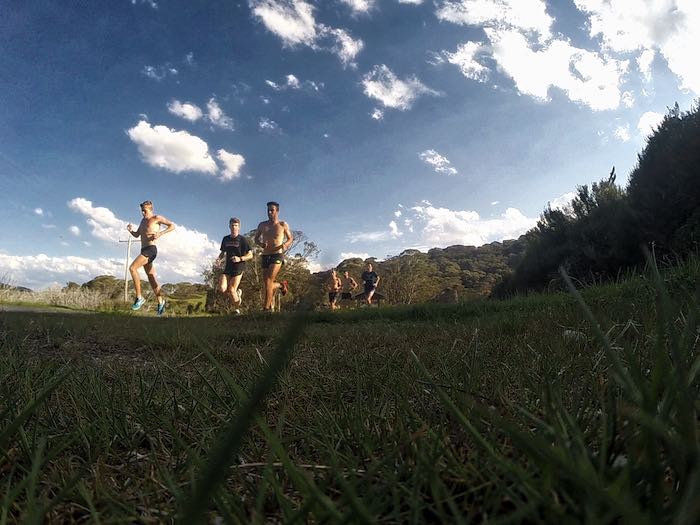 RT: Current weekly mileage?
LM: I'm in my first week back after my break, so this week will be between 100-110km. But ideally in the middle of base I'd like to hit somewhere between 135-150km.
RT: How good did it feel winning your 1500m heat at the London World Champs?
LM: Absolutely incredible. 60,000 people were up and out of their seats (not that they were for me), so the noise generated was absolutely incredible. I copped a fair bit of attention and got some good photos afterwards, so it felt absolutely unbelievable. To be honest, it was a better feeling with 400m to go when I knew I had top 6 wrapped up, and I was a certainty for the semi final. Hopefully next time I can win a semi.
RT: What lessons did you take away from your semi-final race?
LM: That 1500m running is incredibly tough. On the start line, I felt absolutely invincible, and I knew if I ran my absolute best race I could maybe make the final here. Which just shows how tough it is – I was ready to roll, and I was still .3 off making the final. Not that it was all a negative lesson. I also learnt that I belong at that level now, and I should never be intimidated by the likes of Kiprop, Manangoi or Ingebrigtsen.
RT: Were you confident going into the event that you were in form to make the semis or a final?
LM: To be honest, I had an absolute roller coaster of a month leading into the world champs. I'd just left my coach and manager, and felt absolutely defeated. Two weeks before, I wasn't even sure I was going to make the start line with the physical and emotional state I was in. Lucky enough I got some good advice from some great people in the last 10 days or so, which made me able to change it all around. I wasn't confident about world champs until 3 days before my heat when I did my last track session. I walked off the track that day, and texted my mum: "I'm ready to rock."
RT: What was your favourite performance at the World Champs and why?
LM: I had 2 favourite performances. First: Sally Pearson. She was absolutely incredible. The Olympic champion in 2012, followed by a few rough years. Coaches herself, and shows that an Australian can be a world champion. It inspired me, and I'm sure it had an equal effect on many other Australians. Secondly: Pierre Bosse. What an incredible performance. A big, strong, white athlete who was able to beat the worlds best! I've become quite good friends with Pierre over the last year or so, so was excited to see a bloke who you know and have had beers with Post race before, become world champion!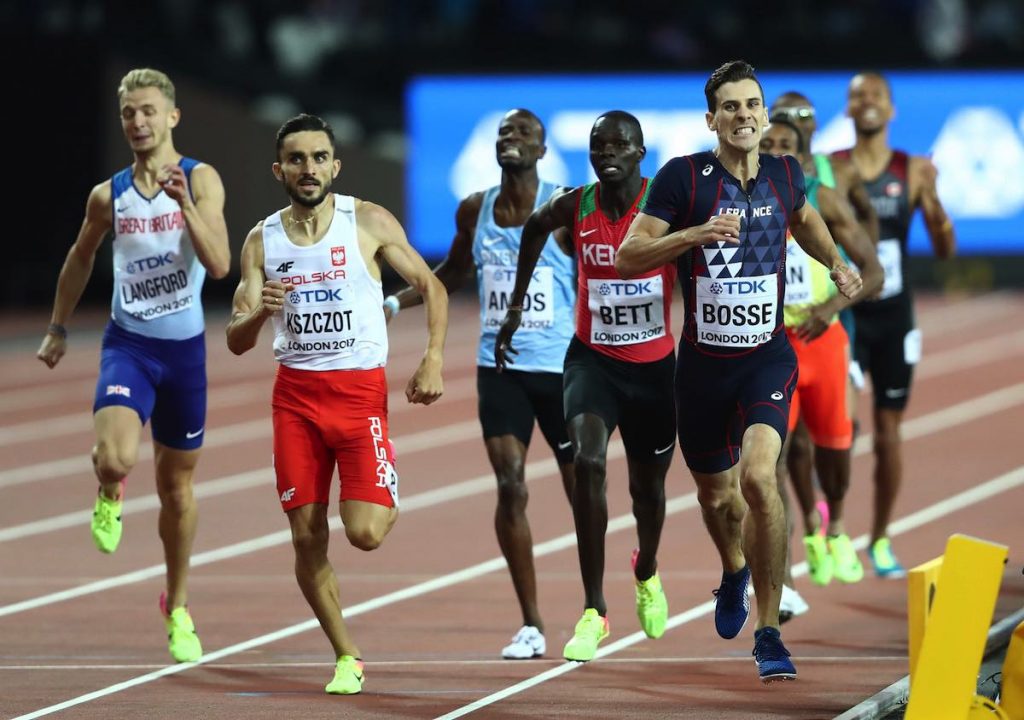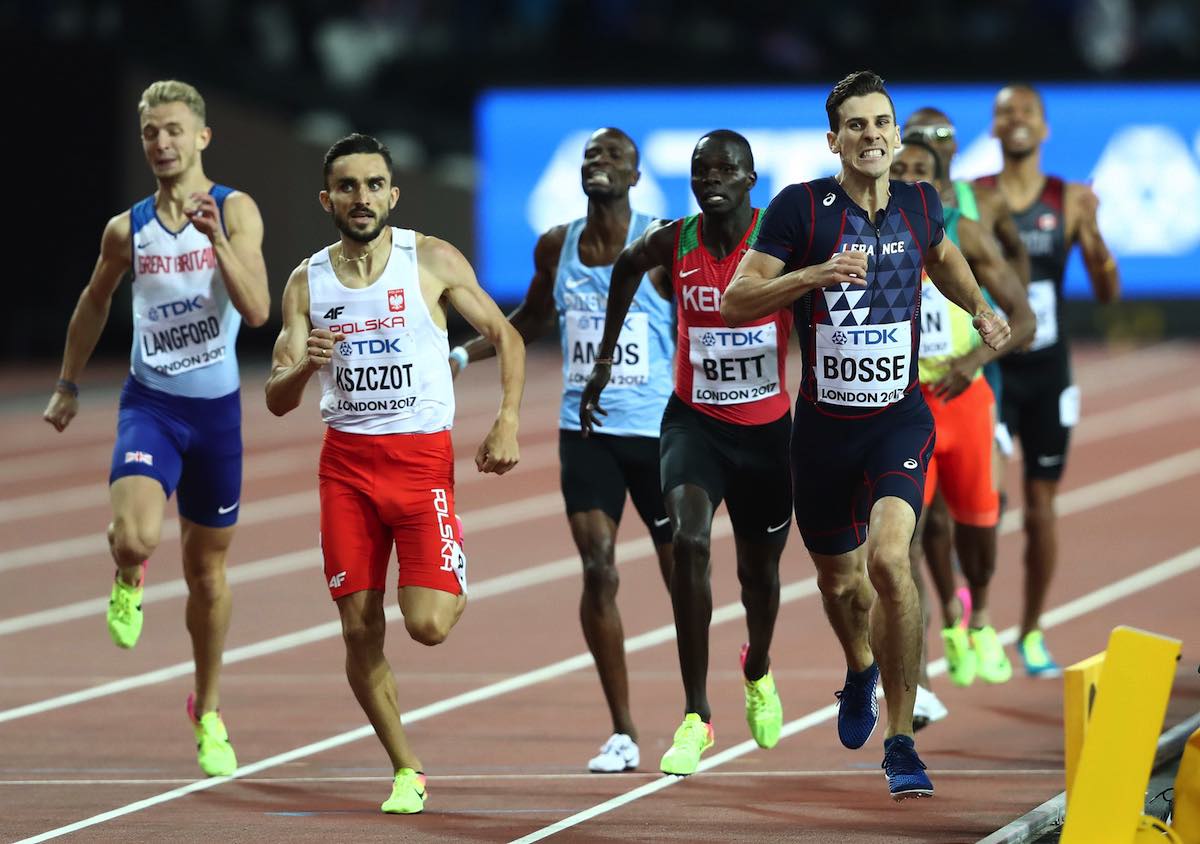 RT: The Commonwealth Games and trials are so early in 2018, are you straight back into base training or taking a break?
LM: I'm in week 1 of base right now. I took a small break after Darwin but to be fair, I almost had a 6-week break after world champs!
RT: Long-term coach wise. Are you joining a squad or doing a lot of training alone?
LM: That's still up in the air. I'm just keeping it simple until world champs. My mum will be the eyes in Australia, with the help of a few others. Long term, not sure.. maybe head overseas!
RT: You and Ryan Gregson have shared many hours' together training and competing. How are you planning on filling the void of such a quality and seasoned training partner? 
LM: It is hard to replace a Ryan Gregson in training on and off the track. He's the height of professionalism, is a metronome when doing workouts and constantly keeps me on my toes! Away from the track, he's one of the better blokes in athletics. We have spent a lot of time together Post race and Post season, so he is a lot of fun. He's going to be pretty hard to replace. For now, I'm going to jump into training with a few groups around Melbourne.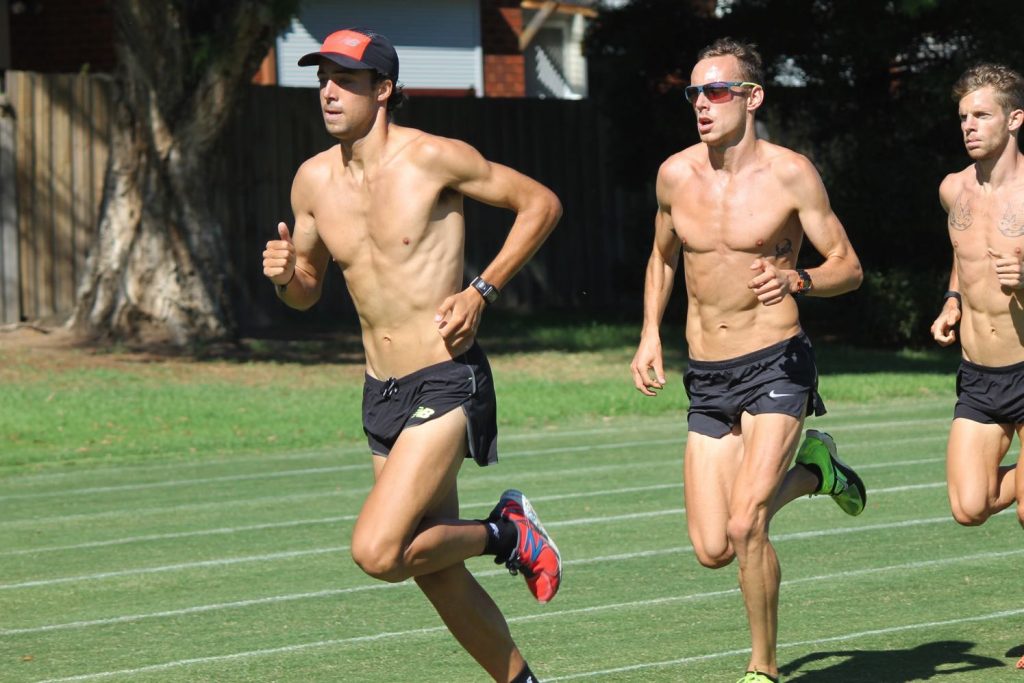 RT: Are you favouring the 1500m currently?  What sort of things do you think you need to implement to have a chance of breaking Gregson's Australian 1500m record?
LM: Certainly not. Personally, I think I'm just as good over 800 as I am over 1500. 2017 wasn't quite as good as 2016 over 800, but I'll get my time again! 3:31.06 is a pretty ridiculous time.  I might be the Olympic champion and never be the Australian record holder, that's how good it is. What I need to do is just keep working year after year, and hope I have the opportunity in a quick race in the next few years. That being said, there's no reason why Gregson can't run in the 3:30's or 3:29's in the next few years. Blokes a jet.
RT: In terms of management, sponsorship, that sort of stuff, are you still sponsored or a free agent now?
LM: All sorted on both fronts.
RT: What races have you got planned or would like to run?
LM: Nothing planned at the moment, my coaches and manager will sort that. I'd just like to race in the Gold Coast during April. Hopefully, that's cool with them.
Thanks Luke, and we'll see you on the Gold Coast in April 🙂