Runner's Tribe Interview with Olympic 1500m Finalist, Charlie Grice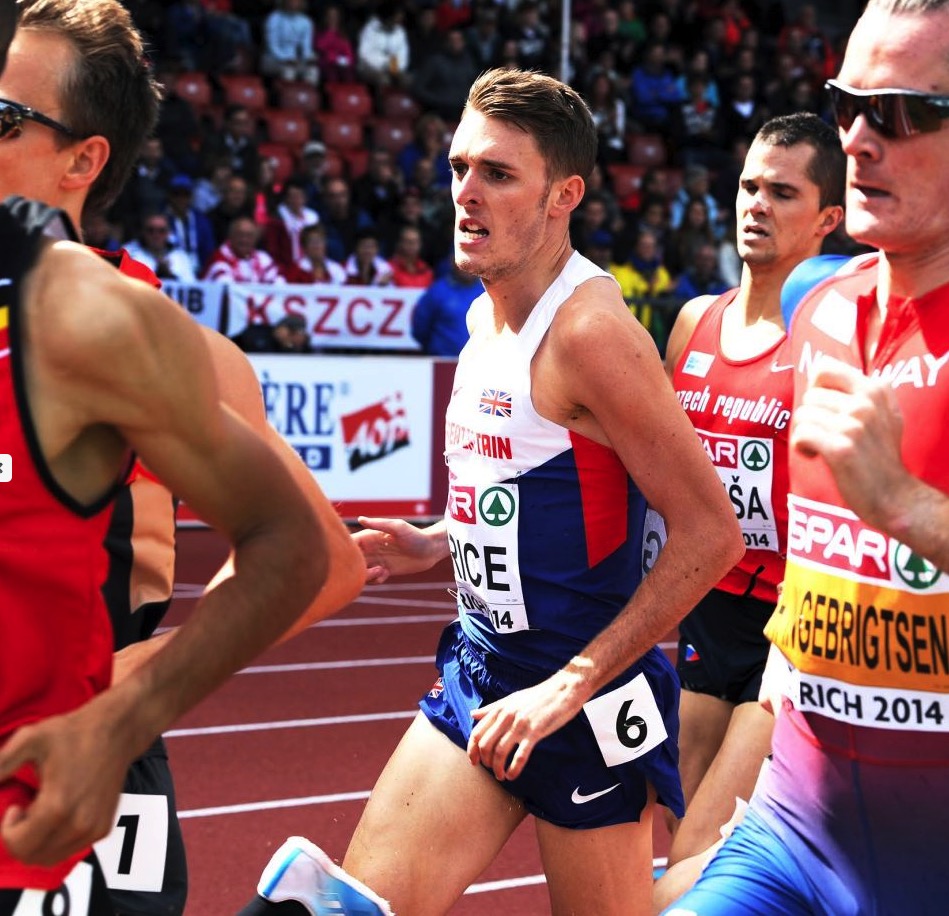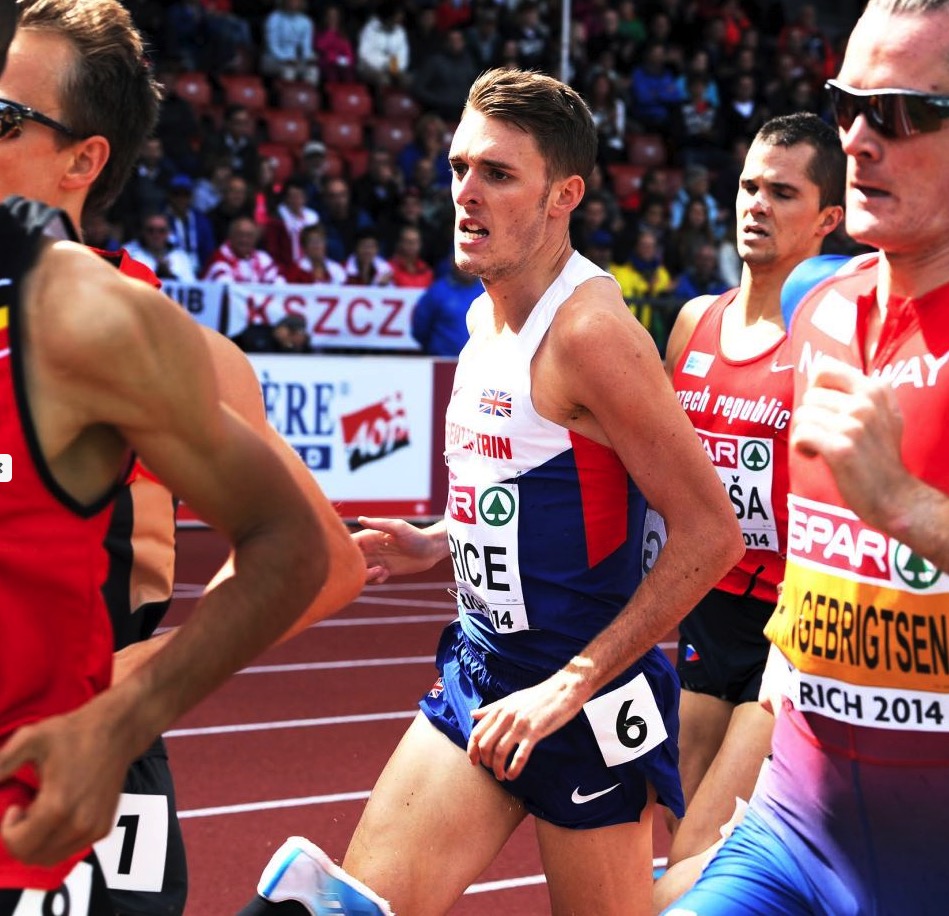 British Olympic 1500m finalist, Charlie Grice, is a man with a gigantic engine. His accomplishments as a junior athlete are incredible, including:
Being the youngest ever to win a senior National 1500m title (aged 20).
Breaking the English Schools 1500m record in 2010.
Breaking a bunch of Steve Ovett's junior records. Including a 3:57.9 mile at 18 years of age.
As a senior athlete, Charlie continues to build, setting PB's over 800m, 1500m, and the Mile during the 2016 season. Charlie's 2016 Rio Olympic campaign took him all the way to the final, where he finished 12th in 3:51.73.
Facts
PB's:

1500m: 3:33.60 (Monaco, 2016)
800m: 1:45.53 (London, 2016)
Mile: 3:52.64 (Eugene, 2016)

DOB: 07/11/1993
Coach: Jon Bigg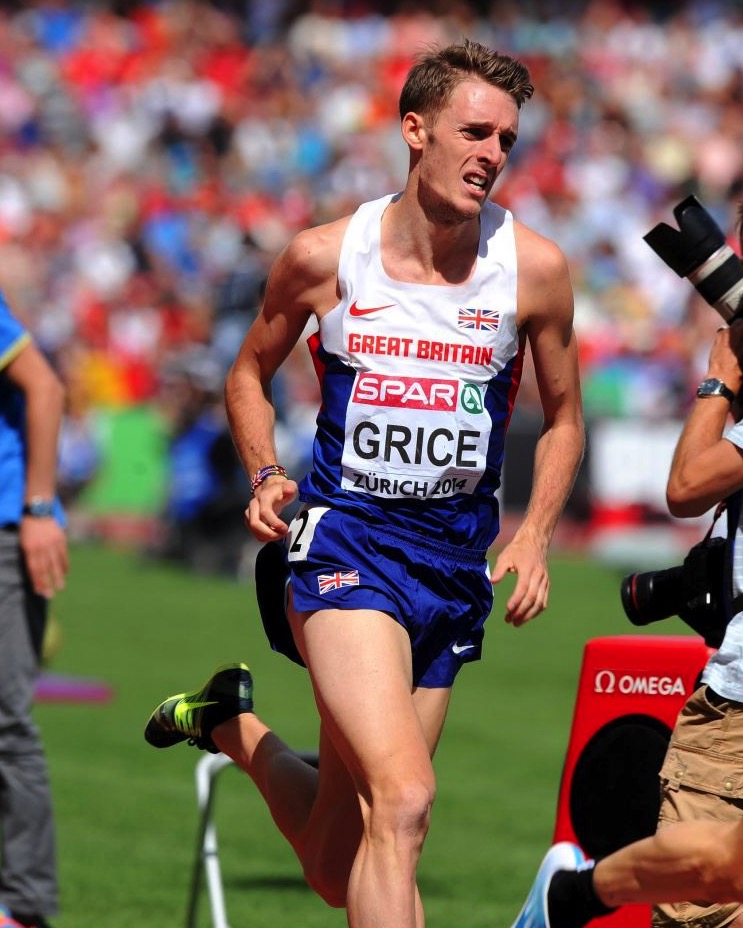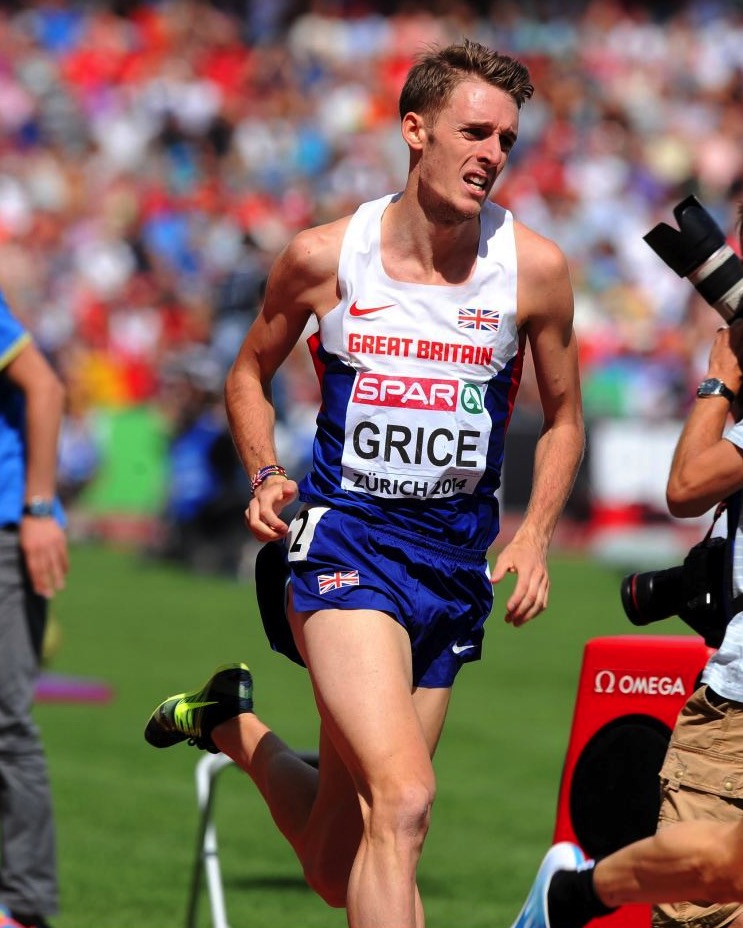 RT: Charlie, good to have you on Runner's Tribe. Let' start with Rio. Before the Olympics, if someone told you that you'd make the final would you have been happy?
CG: No problem, great to chat to you guys and give exposure of my season and my new business venture!
Yes, I would have been happy, because it was my first Olympic Games experience. But it was always my goal to make the final. Because I want to compete on the biggest stage and I am not an athlete who is happy to just be on the team. I want to be the best and that is what we train and prepare all year for. I wasn't good enough to make London but I had a breakthrough a year after that, so Rio 2016 was on the radar for a while.
RT: Tactically you ran well. With 600m to go it would have been hard to be positioned better. But the last 50-100m you faded. Any regrets on how you raced it tactically?
CG: Looking back I kicked a little too early and faded, but I would rather have done that than finished the race with more to give. When the race is so slow like that you need to be well positioned, follow your instinct, which I did.
RT: 2016 was a big year. PB's over 800, 1500 and the Mile. How was your 12 months of training leading into Rio? Was it uninterrupted?
CG: It was a great season because I continued to PB every year over the 1500m, my main event. Also to run a fast 800m was great because at the championships it is always super slow and you must finish the last 300m in 38 seconds to be a contender. My plan is to run more 800s because I feel I can run 1:44.
After the Olympic trials in June I had bad plantar fasciitis which I had to manage from there on into the Olympics. I had great support from the British athletics medical team. I received a number of shockwave therapy treatments and did a lot of strength work on it to stimulate healing. But my training was interrupted because I could not do the quality of work on the track that we would normally do, especially in spikes. Typically, PF issues only get worse, and we did not have the time to heal it properly, so I think I was lucky that it held up through the Games.
RT: Can you give our readers an example of a week of training from approximately 4-5 weeks out from the Olympics?
CG:
Monday – AM: 6 miles steady. PM: 4 miles Easy
Tuesday – AM: Track. 2 miles warm up. 10x300s off 1 min. 2 miles cool down.
PM: 4 miles easy + Heavy gym lift.
Wednesday – AM: easy 5 miles
Thursday – AM: Easy 4 miles. PM: Easy 3 miles.
Friday – AM: Track. 3 mile tempo @ 5:10 pace. 6x100s off 200m jog recovery.
PM: Easy 4 miles
Saturday – AM: 2 mile warm up. 5x600s with (2 minute recovery) 5x400s (90 second recovery). 2 mile cool down.
Sunday – Long run 70 minutes
RT: Your coach Jon Bigg, have you been with him for long? Is he a true Ovett era style coach?
CG: Jon has been coaching me since 2009. Prior to this I was running within the club system. Jon is a great coach because he is very open minded and willing to learn. We have a long-term vision and by being consistent and patient during the programme, in order to bring great results.
Jon used to train with Ovett when he was younger so he knows what it takes but he wouldn't prescribe the programme to any of his athletes now because no one is strong enough to cope with it. His range was incredible; he could run a sub 20 second 200m and won national cross-country championships.
We use altitude training a lot, and this is an example of Jon learning from the best physiologists that the UK has to offer and making use of relevant and up to date research.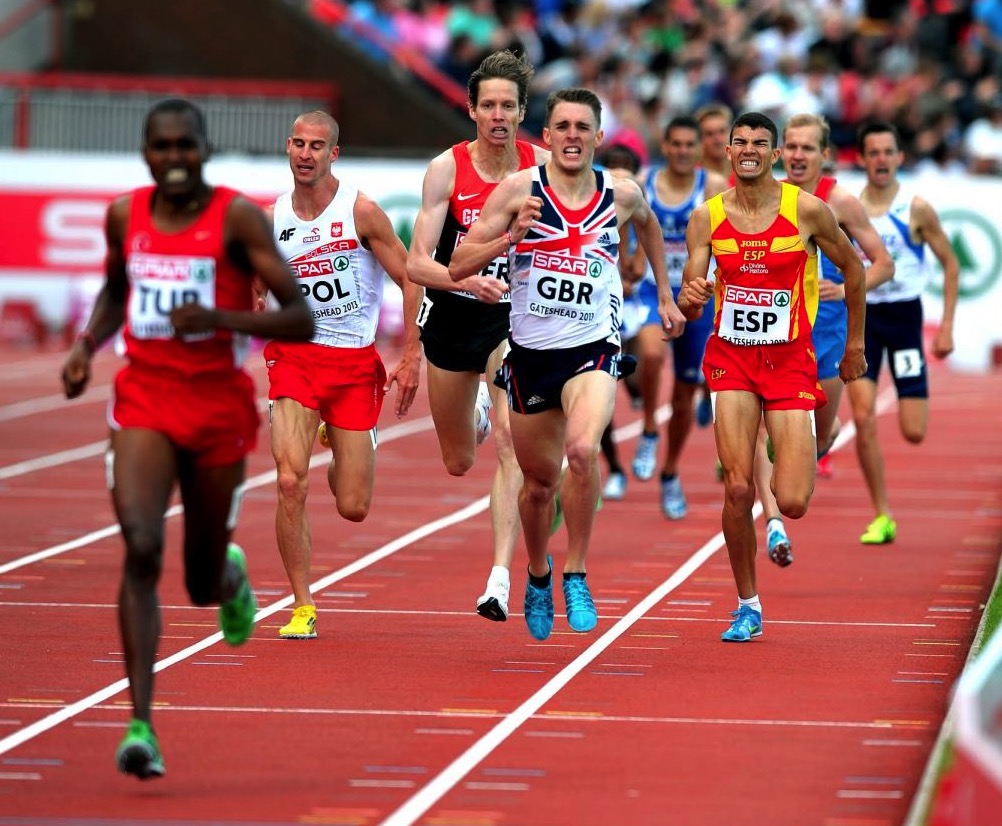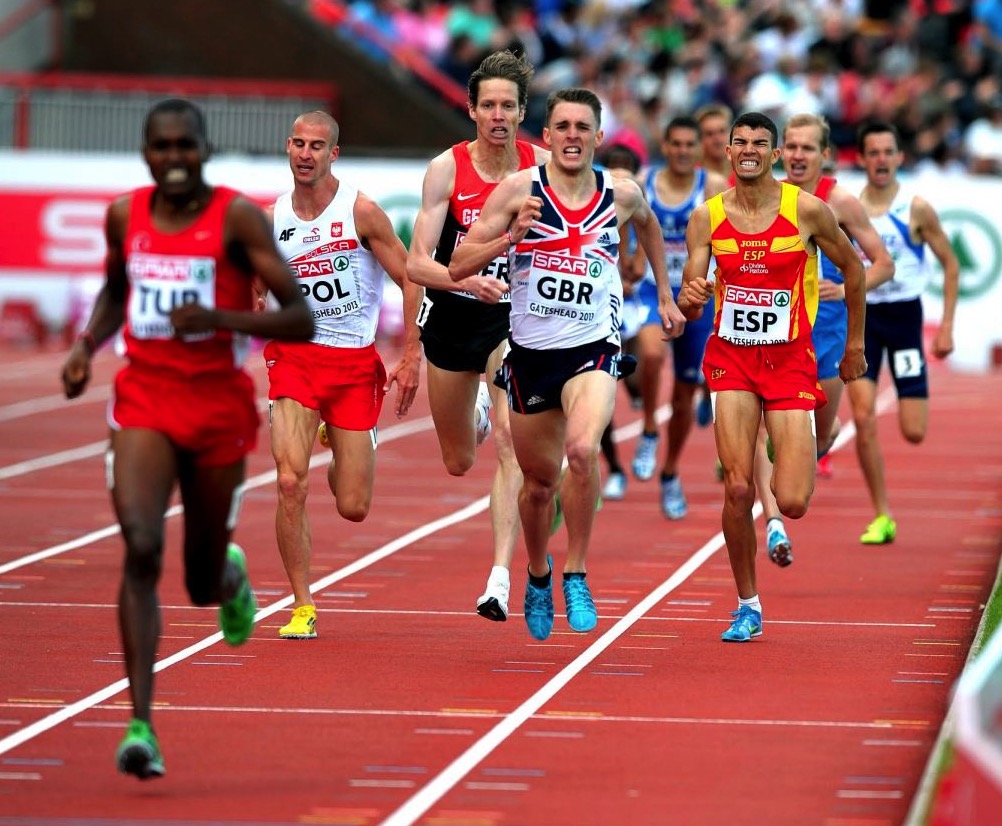 RT: Your winter build-up phase, can you provide our readers with an example of a typical week?
Monday – AM: 7 mile steady PM: 5 mile easy.
Tuesday – AM: 2 mile warm up. 1x5min, 3x4min, 3x2min 3x1min. 2 mile cool down. PM: 4 mile easy.
Wednesday – AM: 50 min steady.
Thursday – AM: 2 mile warm up. Tempo session. 2x10min, 1x5min. 2 mile cool down. PM: 4 mile easy.
Friday – AM: 5 mile easy.
Saturday – AM: 2 mile warm up. 2 mile tempo. 8x 90second hill reps. 2 mile cool down. PM: 4 mile easy.
Sunday – AM: 80 min long run.
RT: I hear you are starting an altitude tent business for athletes. How long have you been sleeping in altitude tents for? You've obviously had some positive results?
CG: Yeah, I have set up a company called Affinity Altitude, we sell altitude training and sleeping systems. I have been sleeping in a tent for the last 4 years to supplement my altitude training camps. This way I can maintain the benefits of the altitude training. There is lots of research on altitude training, and there is no question as to whether it works or not. It's just a case of educating the public on the benefits and how to use it. We plan to offer a market-leading product at an affordable price.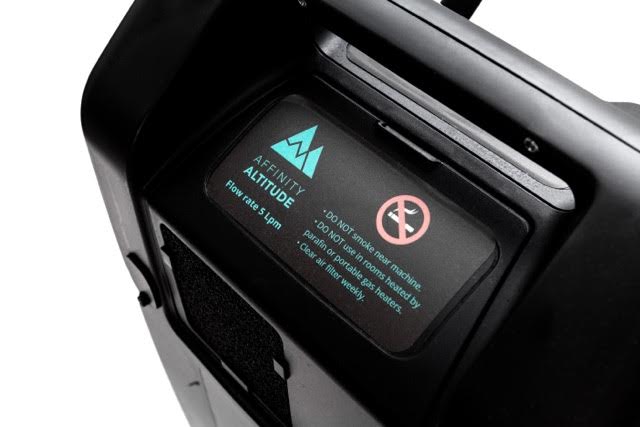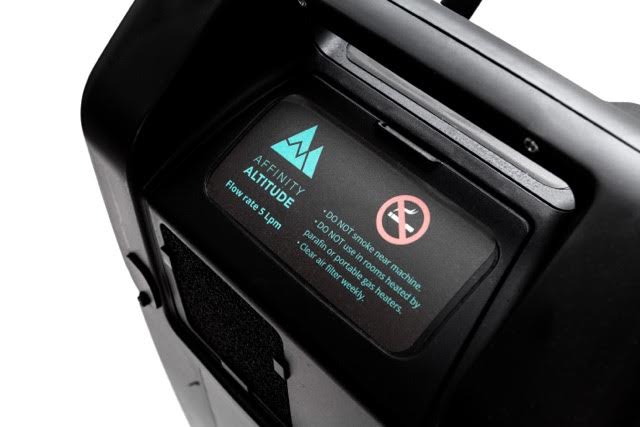 RT: Have you taken any scientific parameters say before and after sleeping in the tent for approximately a month in order to compare values such as haemoglobin levels? If not, how do you determine its effectiveness?
CG: I undergo testing prior and after an altitude camp, to measure my haemoglobin and haematocrit. I like to see the benefits of being away for a month at altitude. Everyone that has used the tents so far has improved their performances. We find that it gives the athletes a bigger engine and that they can recover faster and ultimately train harder.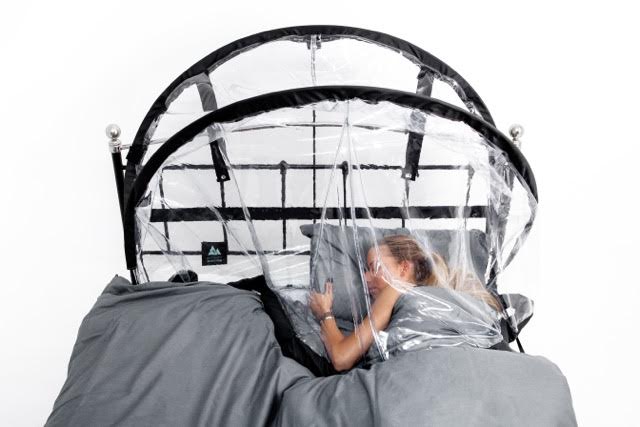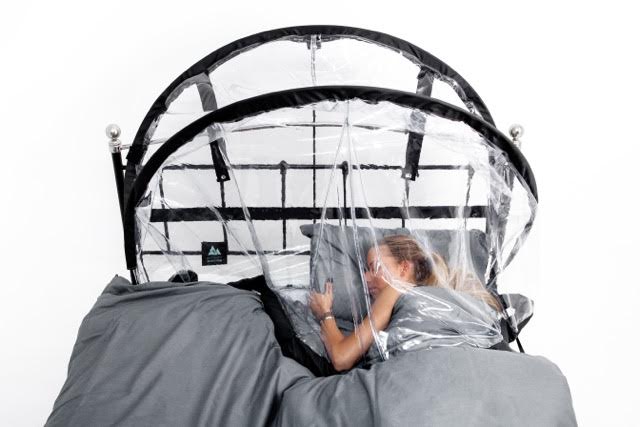 RT: Does it stuff up with your sleeping at all? Are you single? It can't be ideal right?
CG: No, you get used to it…it takes a week or so to adapt to the new sleeping arrangement. We aim to make it more comfortable, that's why the company was formed. I don't think that you can be competitive in middle and long distance without using altitude training. We designed a tent that couples can use, not all partners want to sleep at altitude, but they obviously want to share the same bed. This was one of the challenges we faced. The Oxy Hood allows for this.
RT: How will your business work? Will athletes rent the tents?
CG: To start with we will only offer athletes to buy the systems, but we also want to give people the option to rent because we think that people will also want to try the products for a short period of time in the lead up to a race. We want to bring altitude simulation to the masses and show the benefits it can have.
RT: With your body working harder all night to compensate for the hypoxic environment do your nutritional requirements change at all when sleeping in the tent?
CG: I tend to eat more because you are burning more calories in your sleep. We recommend that people spend 9-10 hours per night in the tent, if they struggle to reach this time of exposure, then a nap in the afternoon will suffice. Also I make sure my iron levels are good, by taking a ferrous sulphate supplement with a good quality vitamin C tablet.
RT: Speaking about nutrition, there are heaps of brands out there with electrolyte, recovery drinks etc. Do you have your favourite?
At the moment I really like using the Science in Sport (SIS) brand, all of their products are batch tested so I don't need to worry about contamination. One of my favourite products is the WHEY20 gel protein sachet because this gives 20g of protein on the go, without the need to mix it with water so you can start the recovery process instantly.
RT: Plans from here? Will you have a break before starting your base phase?
CG: I had to take 2 months off after the summer to let the foot heal. So I am just starting to ease back into winter training. I am strengthening my plantar fascia and building back to full training again as I look towards the indoor season and London 2017 World Championships which is the main focus!
Instagram @affinityaltitude
Twitter @affinity_ltd