We were very fortunate to have the Kenyan distance superstar Paul Tergat as the Ambassador of the 44th World Cross-Country Championships – a highly successful event, certainly one of the best organised and captivating championship events ever held in this country. As one of the greatest distance runners in history and a 5-time champion Tergat was the perfect choice for the role of ambassador of these championships.
What made Tergat a stand out performer was not just his extraordinary range, but his versatility over any surface. From 3000m to the marathon, Tergat was a star. He was the outstanding performer over cross country in the '90s, but was also one of the all time greats on the track and road, running world records at 10,000m, the half marathon and the marathon and becoming the first man in history to run sub-2.05 for the marathon. His outstanding cross country performances and his brilliance on the road, as well as his now legendary battles with Haile Gebrselassie over 10,000m are the stuff of distance running folklore.
Paul was gracious enough to take a few minutes out of his schedule to speak with Runners Tribe and it was a tremendous privilege to hear some observations from one of the greats about his own career and his views on the current crop of champions. Unfortunately, I was unable to spend much time with Paul, but here is a transcript of our brief chat:
Brett Davies: Welcome to Australia Paul, thank you for your time.
Paul Tergat: Thank you very much.
BD: How are you finding it, back in Australia after all these years?
PT: It is for me an honour and privilege to be invited here for these Championships and to arrive back in the country after 23 years (Paul was the 10,000m silver medallist from Sydney 2000).
BD: You had extraordinary success on the track and road, winning medals and running world records, but it was cross country where you were probably most successful, the most dominant. Was cross country your favourite event?
PT: Yes, I feel it was where I was best, though I did have much success on the road and track. I broke the 10,000m world record, as well as running records in the half marathon and the marathon.
BD: Of course, though you were very difficult to beat over cross country. You said at the Press Conference yesterday that for you, cross country was a great challenge, the terrain and your opposition. You also talked about it as being a most crucial aspect, a key foundation of your entire career.
PT: Yes, this was the challenge. You have to keep an eye on your opponents on the course and the terrain. You watch for barriers, sharp bends, hills and you can use the terrain to your advantage, you can use a hill to make a break. I feel that cross country is the best way of developing young athletes. It toughens you and gives you fitness and strength. I feel that running over tough terrain will give you the strength, the fitness that you need on track and road. It will also teach you how to handle rough surfaces, to run uphill, teach you to run downhill.  It has made me into the athlete I became.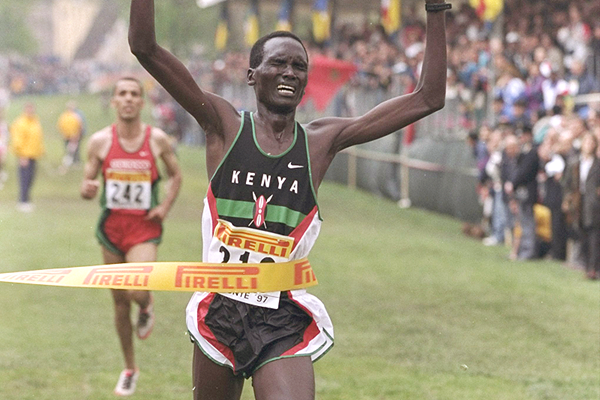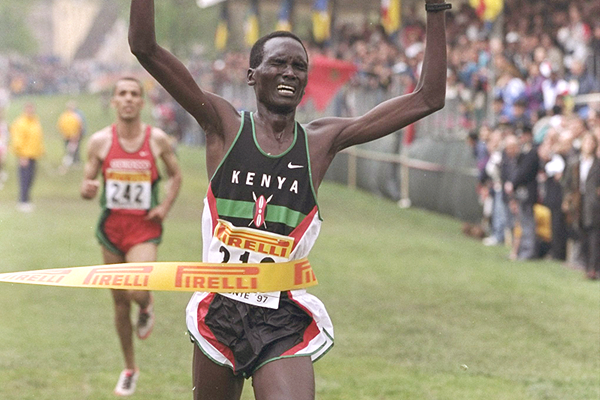 BD: You spoke of this course yesterday. You think that this course was one of the best and toughest of international cross country courses that you've seen?
PT: Yes, definitely. It has a few very good hills. Long hills and short, steep hills, some tight turns, obstacles. It is a testing course. The weather is also a factor. You also need to be prepared for all types of weather. Today is very hot (it was 35.5 degrees on race day). Sometimes you have to learn how to conserve energy and pick the right time to make a move. The conditions will affect athletes differently. Some are more adapted to heat, like us in Africa, where we face hot temperatures. This weather will affect those who are coming from the north, from the winter. When I first qualified for the world championships, it was in Boston.I could not handle it and did not run. I had never seen snow. It was a physical shock. Those from the north would be more suited to this weather.
BD: Kenya is perhaps the greatest cross country nation, with such a great, long-standing tradition in the sport. Who were those athletes who inspired you? I imagine John Ngugi, Paul Kipkoech, Henry Rono – were these the athletes you looked up to?
PT: Yes, of course. These were fantastic athletes. When I left school, I was not that successful. It took me some years to develop. I did not have the talent of some of the guys my age, so it was the baptism by the fire. I had to learn to become good and with all these great athletes, we all had to compete and I became better. It was great to have so many good athletes to look up to. For us growing up, we all read about Kipchoge Keino. For us, he was the father of Kenyan running. He was the man who started it all for us. We all wanted to be like him. He had so much success.
BD: Also, an exceptional range. He could do anything – 1500m, 10,000m, he was a steeplechase champion of course.
PT: Yes, he was incredible. He was the one who started it all.
BD: Do you have a favourite distance or event Paul? Cross country is where you have been most successful, but is there a surface or distance you love the most?
PT: Well, I love cross country, of course, because it was for me, the foundation of all my running. I also love track and road. I was very successful. I have World Championship and Olympic medals and a world 10,000m record. I also have World Championship gold at the half marathon and a world record at half marathon. I also did the world record at the marathon. I was the first under 2.05. All this was built on the foundation of cross country. When you can master cross country, you are ready for the track and the road.
BD: You had many great rivals over the years, many great battles. Who do you regard as your toughest competitor? Obviously Haile (Gebrselassie, Ethiopian legend) figures as your major rival?
PT: Yes, Haile was the toughest. I had many teammates who were tough, but yes, Haile was toughest to beat. We had so many great battles, where it was very close, especially on the track over the 10,000m. Cross country too.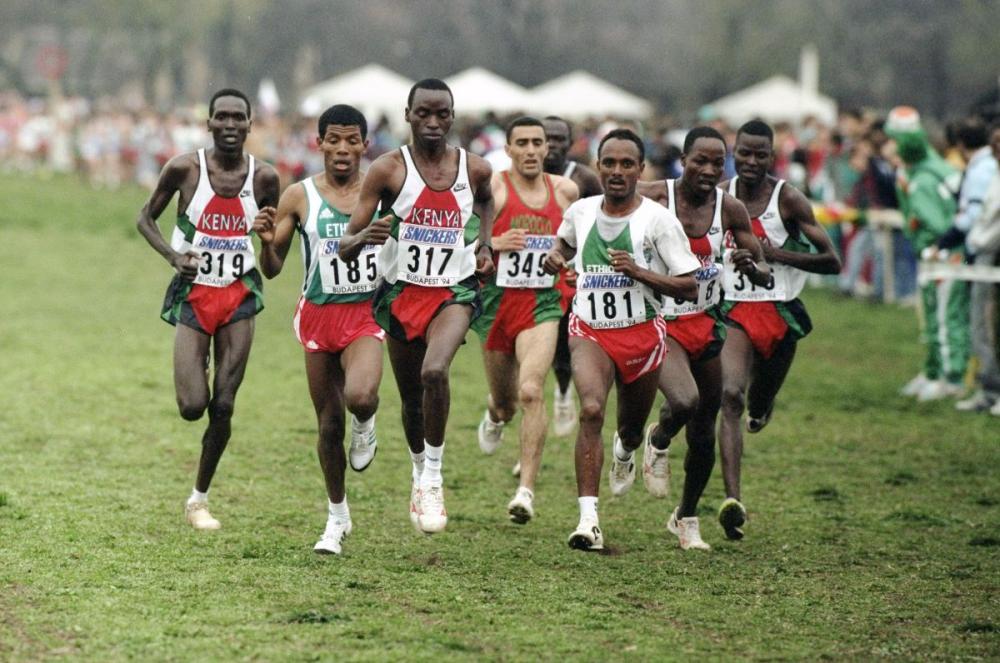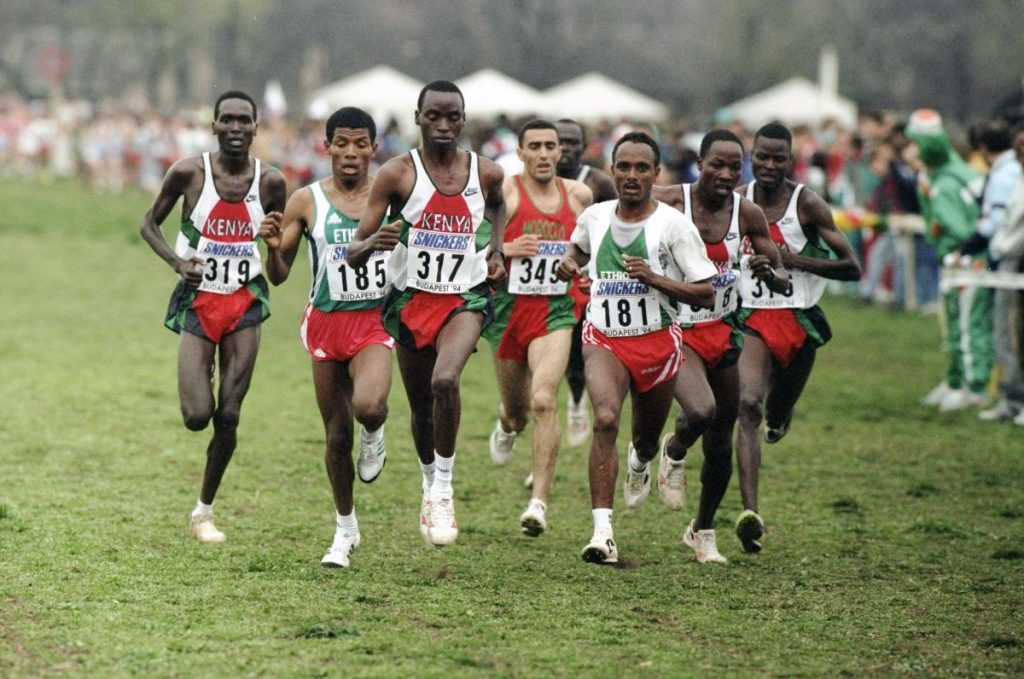 BD: Yes, but he was almost never able to beat you in cross country. You were the better runner.
PT: Yes, he was very good, but could not master cross country.
BD: Yes, he was good at everything, but you certainly had his measure in cross country. Do you have a favourite amongst the current crop of athletes? Who for you stands out and who do you regard as the leading athletes for the championships. I imagine (Joshua) Cheptegei is a huge favourite for you in the Men's 10km?
PT: Yes, he is very, very good. Though you must look at the Kenyan guys too. Joshua will be there, as well as (Geoffrey) Kamworor. Also, you must look out for (Kibiwott) Kandie. Of course there are a few very good Ethiopians. Though with this weather, anything can happen. Our women are good. The women like (Beatrice) Chebet can do well, but there will be (Letesenbet) Gidey. She will be very tough.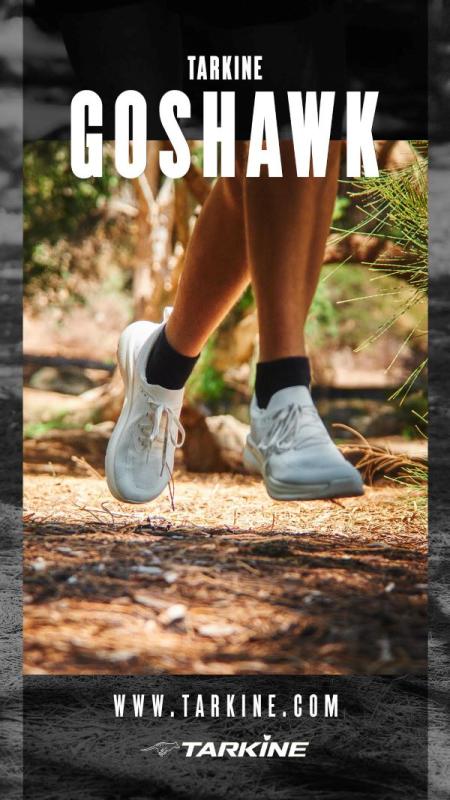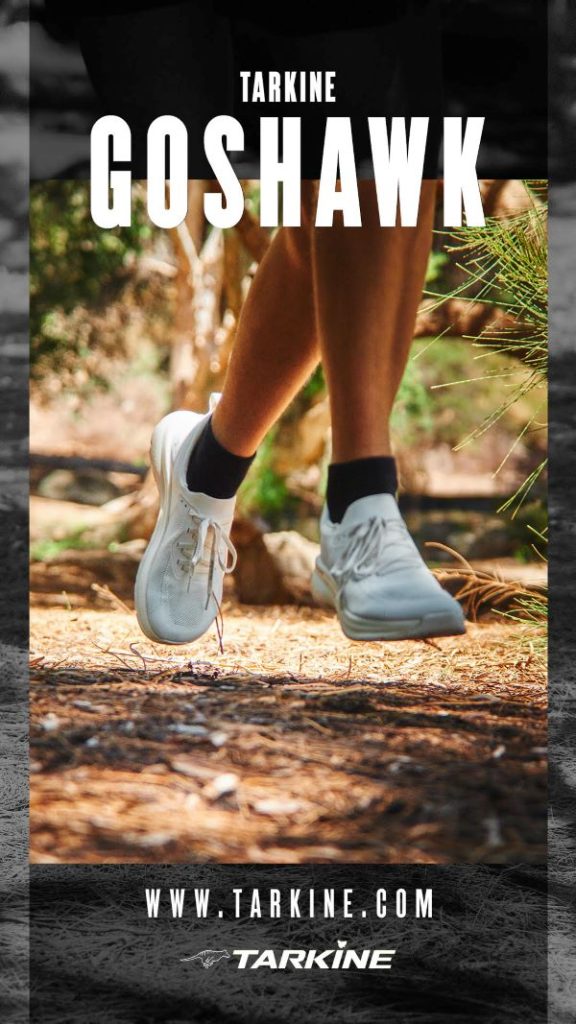 BD: The relay (4x2km) is coming up soon Paul. What do you think of our guys? Have you seen (Abby) Caldwell, (Jess) Hull, (Ollie) Hoare and (Stewart) McSweyn? Do you follow many Australian athletes? How are we doing on the world stage? Do you see positive signs for the future? Does Australia have a good chance of winning gold?
PT: Yes, they are very good. They have a good chance.They are also in their summer and many of these other athletes are coming from the winter. This weather will be a factor. I have seen great things.They are going well. It is great to see.Of course, our guys (Kenya) will be good too!
BD: Well Paul, they're about to start (the relay). Thank you for your time.
PT: Thank you very much.
Paul Kibii Tergat
DOB: 17/6/69

POB: Riwo, Kenya
Personal Bests:
1500m:3.42.3
3000m: 7.28.70
5000m: 12.49.87
10,000m: 26.27.85 (former world record)
Half Marathon: 59.17 (former world record)
Marathon: 2.04.55 (first sub 2.05)
Championship Record:
*World Cross Country Champion: 1995, 1996, 1997, 1998 & 1999. Bronze in 2000
*Olympic silver, 10,000m 1996 & 2000
*World Championship silver, 10,000m 1997 & 1999. Bronze in 1995
* 2x World Half Marathon Champion (1999 & 2000)
Thanks to Athletics Weekly, YouTube, Track and Field News and, of course, to Paul Tergat. Also, a big thank you to Sacha Ryner (Media Liason) from Athletics Australia.