A column by Len Johnson
Asked to name Kenya's first Olympic medallist, most track and field fans would probably nominate Kip Keino. Good choice, too: Keino was one of Ron Clarke's great rivals in the 1960s, the pair improving the world 5000 metres record five times (4-1 in Clarke's favour)between January 1965 and July, 1966.
Not Keino? It wouldn't be a woman, since the longest distance contested before the 1972 Olympics was the 800 metres. Maybe Neftali Temu, who upset Clarke to win the Commonwealth six miles in hot and steamy Kingston, Jamaica in 1966 and went on to win the Olympic 10,000 in Mexico City two years later. Nope.
Ben Jipcho? Again, no. A left-fielder then in Amos Biwott, winner of the steeple at Mexico City in 1968? Not him either.
Kenya's first Olympic medallist was Wilson Kiprugut in the 800 metres in Tokyo in 1964.
Kiprugut, who died on 1 November, was Kenya's first Olympic medallist in any sport. He took the bronze in Tokyo and, four years later, the silver behind Ralph Doubell in Mexico City, thus becoming Kenya's first two-time Olympic medallist. Keino gold in the 1500, silver in the 5000) and Temu (gold in the 10,000, bronze in the 5000) joined him as two-time medallists by Games' end, but the 800 final was before either had a second medal.
Kiprugut lost to two great champions. Peter Snell put on one of the greatest displays of middle-distance running in Tokyo, dominating both the 800 and 1500. Canada's Bill Crothers was second in the 800, Kiprugut third, despite losing ground as he and fourth placegetter George Kerr of Jamaica bumped in the straight.
Kiprugut and Kerr had broken the Olympic record in their semi-final, each recording 1:46.1 (hand times were the official times then). Snell won the final in 1:45.1 with Crothers (1:45.6), Kiprugut and Kerr (both 1:45.9), also under the record they set in the semi-final.
As any Australian middle-distance fan can tell you, Doubell equalled Snell's world record 1:44.3 in wining in Mexico, but Kiprugut led through 400 (51.0) and until half-way up the final straight in running second in 1:44.5. On any other day, Kiprugut may have been an Olympic gold medallist.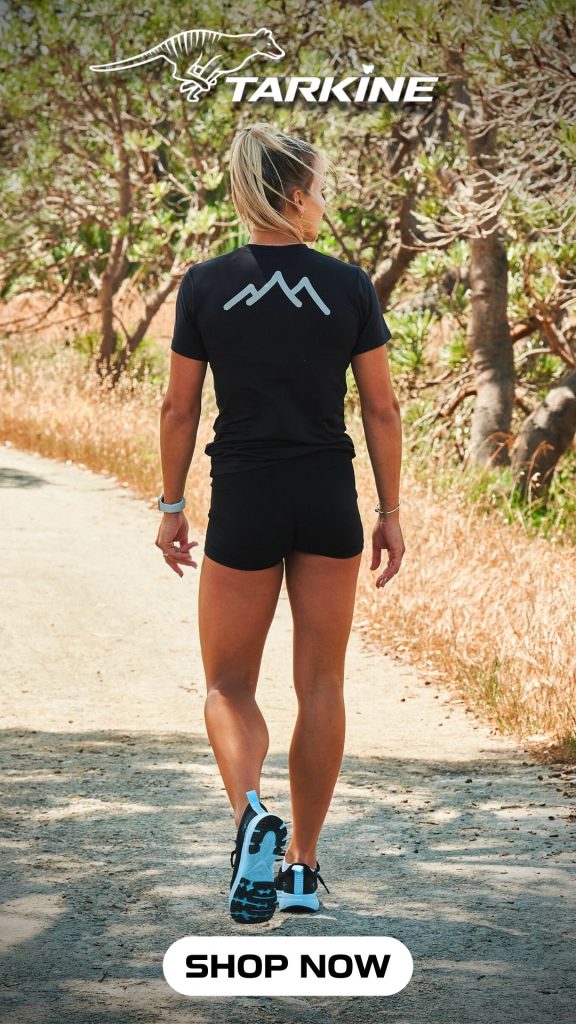 In between Tokyo and Mexico City, Kiprugut finished second to Australia's Noel Clough in the 880 yards at the Commonwealth Games in Kingston where Doubell finished sixth.
Kiprugut would have been a significant figure in middle-distance running history solely on the basis of those three championship performances, but he also inspired succeeding generations of Kenyan 800-metre runners. Since Tokyo 1964, Kenya has dominated the event, winning six gold medals in Olympic competition. On four of those occasions, Kenya also provided one of the minor medallists.
The USA leads the Olympic table with nine golds. Kenya and Great Britain each have six. Kenya has a much shorter Olympic history than the other two, all of it in the modern period of true global competition.
The world championships did not come into existence until 1983, have never been boycotted and therefore represent a better guide. Kenya has won seven of the 18 men's 800 gold medals since then (and Kenyan-born Wilson Kipketer another three).
On the traditional points' table basis (eight for first down to one for eighth), Kenya has amassed almost 100 more points (148 v 60) than nearest rival, the USA.
I'm writing about Wilson Kiprugut this week because his death at age 84 was announced on 1 November. As Ralph Doubell commented in a tribute article on the World Athletics website:
"Wilson was one of the founders of Kenyan middle-distance running dominance."
"As a competitor he was fast, strong and fearless – three characteristics which are still displayed by Kenyan athletes today."
Kiprugut began a long, unbroken line of Kenyan Olympic and world champions and medallists. Billy Konchellah was world champion in 1987 and 1991, Paul Ruto in 1993. Alfred Kirwa Yego pulled off one of the more memorable upsets with his win in Osaka in 2007, dual Olympic champion and world record holder David Rudisha won in 2011 and 2013 and current Olympic champion Emmanuel Korir in the most recent championships in Eugene earlier this year.
Paul Ereng was Kenya's first Olympic 800 gold medallist in Seoul in 1988, William Tanui in Barcelona in 1992, Wilfred Bungei in Beijing in 2008 and then Rudisha in London in 2012 (with the amazing front-running which produced the current world record 1:40.91) and 2016 and Korir in Tokyo last year.
The impact at women's level has not been as marked, with limited competitive options and fewer opportunities a large part of the explanation. But that started to change around 15 years ago as athletes including world champions Janeth Jepkosgei and Eunice Sum and Olympic champion Pamela Jelimo emerged. Now, the charismatic Mary Moraa, whose personal mission seems to be never to run the same race plan twice, has appeared just as the future of women's 800 seemed to lie with America's Athing Mu and Britain's Keely Hodgkinson.
That's how it often is with the 800. New talent can emerge with astonishing rapidity. Some athletes just need the opportunity. At the 1990 Auckland Commonwealth Games, Sammy Tirop upstaged his teammate – and unbackable favourite – Nixon Kiprotich.
No-one seemed to know anything about Tirop. Sensing an 'unknown Kenyan' angle, I asked him about his background. What had he done before?
"Oh," he replied, "I've been competing at home for years. But I've never been in the top four or five, never made a team, never got an invitation to compete overseas."
Yet, here he was, beating not only Kiprotich but, in sixth place, one Sebastian Coe.
Sometimes, all you need is a chance. Wilson Kiprugut got his in 1964, moving up to 800 following modest success at 400. He tapped a rich vein of Kenyan success now stretching towards its seventh decade.
That's some legacy.