Runner's Tribe caught up with joint 800m Australian Record Holder (1:44.40), Alex Rowe for a chat. The 24-year old, Rowe is one of Australia's greatest running talents with boundless potential yet to be truly tapped. Rowe's outlook on success and life has evolved through coming to terms with the significant injury knock backs in his international representative career over the last 3 seasons.  Rowe is currently loving the sport, his coach Justin Rinaldi and his training group. With a recent win off little training in the Australian University Games 800m, life is good. The best is yet to come from Rowe and championships are calling his name.
How's life and running going?
I am very well. I am fresh off an unexpected win at the Australian University Games over the 800m and am currently running surprisingly well given my lack of training. I am feeling very confident leading into next season.
Where are you currently at with training and what's your racing schedule looking like for the rest of the year?
I am going to America with two school friends from November 1 – 25, so I am trying to get as much training as possible before I leave. I plan to run and train as much as possible and maintain my fitness while I am over there. One friend is running the New York marathon and the other is a very talented footballer, so I will have some running company over there.
As far as racing, I will run the 4x800m state relays the day after I return from America which will be interesting, to say the least. Hopefully our 4x400m club team can make the final where I aim to run the final at the Zatopek the week after.
Two years ago in the lead-up to the Commonwealth Games, you ran 1:44.40 in Monaco to equal Ralph Doubell's long-standing 800m record from the 1968 Mexico Olympics.
What goes through your mind now when you watch this race?
I think about how everything in the lead up to that race was simply perfect. Most importantly, I knew no boundaries, had no expectations and was in a beautiful state of mind.
and this race?
When I watch Ralph's race I feel honoured to have equalled his mark. To set a world record and win the Olympic gold is ultimate achievement and can only imagine how euphoric that must have felt.
Shortly after that record equalling performance a hamstring injury forced you to apply the brakes on running and enabled you to focus on your studies in Medicine. With a high level of focus needed to apply yourself to this endeavour, did you lose your identity as a runner for a bit and what was it like taking a break from the finite nature of elite running, forced or not?
I still qualified for the 2015 World Championships but withdrew due to a lack of form. It was a very difficult year as I had to move to the country, train by myself and undertake a very demanding course.
My identity that year was initially reinforced as a runner as it was the one unique activity my peers knew I undertook. However after I withdrew from the World Championships and as the extremely important end of year exams loomed, I identified more as just being another student which I was much more comfortable with. Throughout the year and my life, I have always wanted to be known as more than just a runner.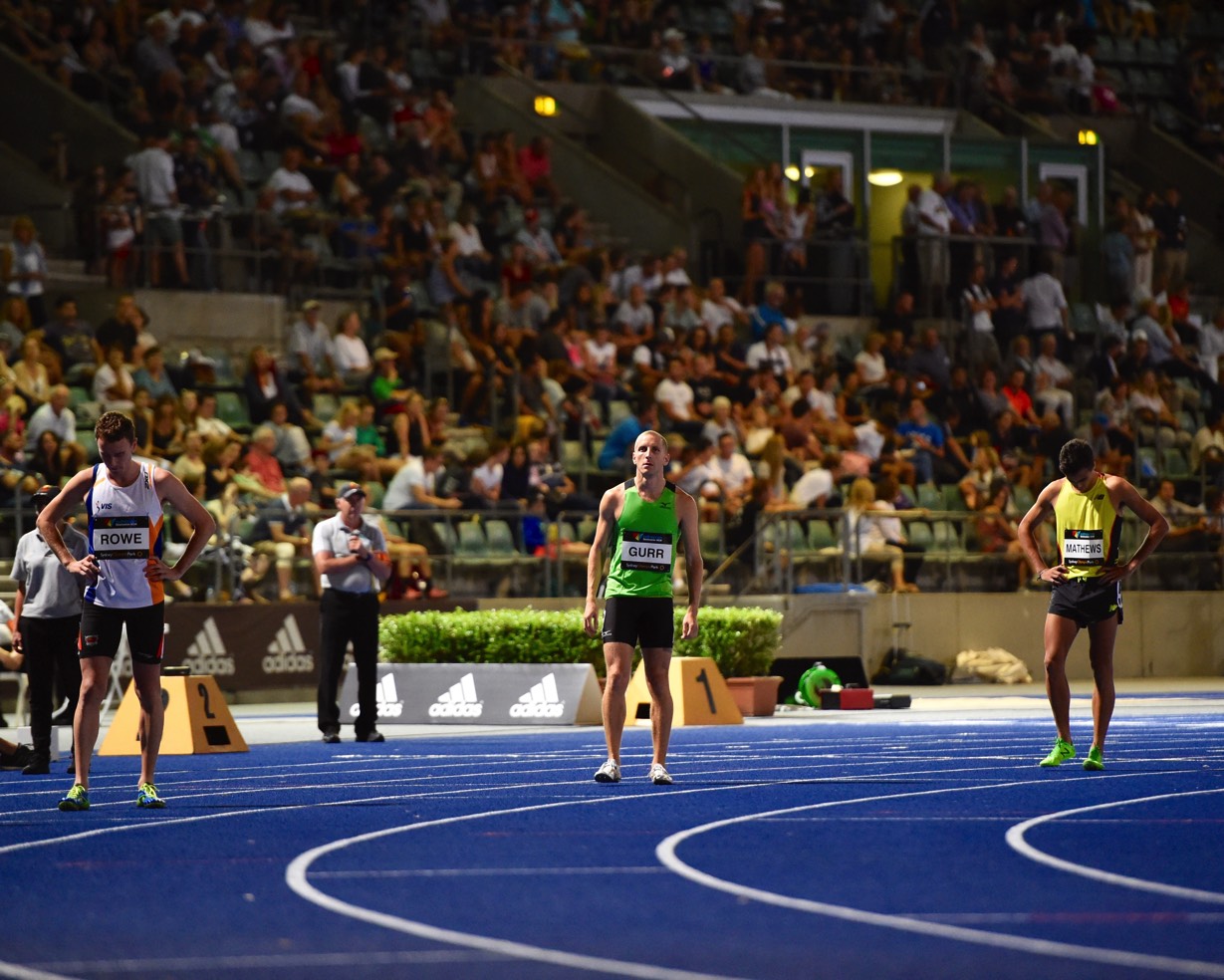 Are you planning on specialising in a specific area of Medicine and why?
I still have a long way to go with my studies but I think I want to specialise in something that is family friendly. Many specialities require you to work difficult hours and have the responsibility of being 'on-call' which I think I want to avoid. I understand that much of my training will require these demanding hours, but I think I do not want that schedule forever! At the moment Sports Medicine is my preference, but I understand this will probably change another hundred times before I make my decision.
What's your favourite out of these acclaimed TV shows- ER, Dr Quinn, Medicine Woman, Grey's anatomy, Scrubs ? 
Scrubs is one of my favourite TV shows of all time. I also like to think I have a little bit of JD in me too.
What is your optimum racing state/frame of mind?
A relaxed state of mind for me is optimum. I run my best when I am not worried about the result or time.
With some hindsight now why didn't you nail the Rio qualifier?
I don't like making excuses, but a couple of factors ultimately impacted my preparation. A hamstring in December 2015 put me out of action for 8 weeks and it appears I suffered from glandular fever in 2015, and I was still feeling the effects of this until after Nationals. I ran 1:45 in my opening race in 2015 and struggled from then on, failing to break 1:47 for the remainder of the season. We put this down to the stresses of study, moving to Traralgon and the constant travel between Melbourne and Traralgon. I was constantly tired and just wanted to sleep most of the time. After Nationals this year, it was evident I had some issues impacting my performances. Blood tests showed I have had glandular fever, with 2015 the only time I have shown symptoms. So from there, I left for Europe with some hope that I could run the qualifier, and as you know, it didn't happen for me. I ended in a cycle of always chasing the time, and probably running too many races in the last 2 weeks of the campaign. I have always run my best when in a relaxed state of mind. I was far from relaxed in Europe, particularly as time started to run out to make the qualifying time. Having said that, I am very pleased I still ran 1:46.27 given these circumstances.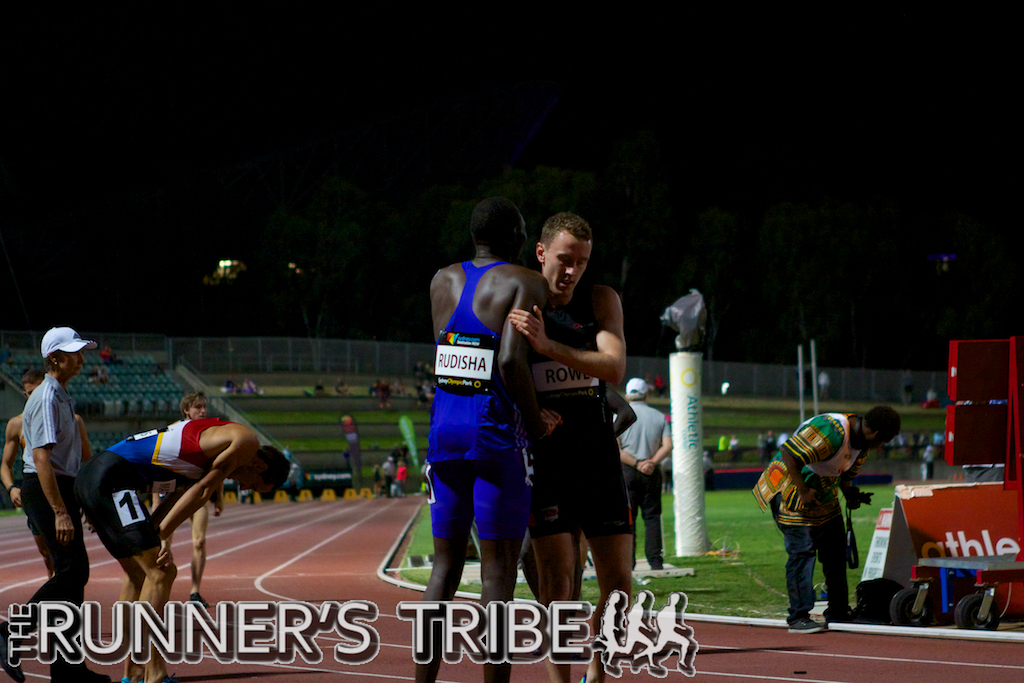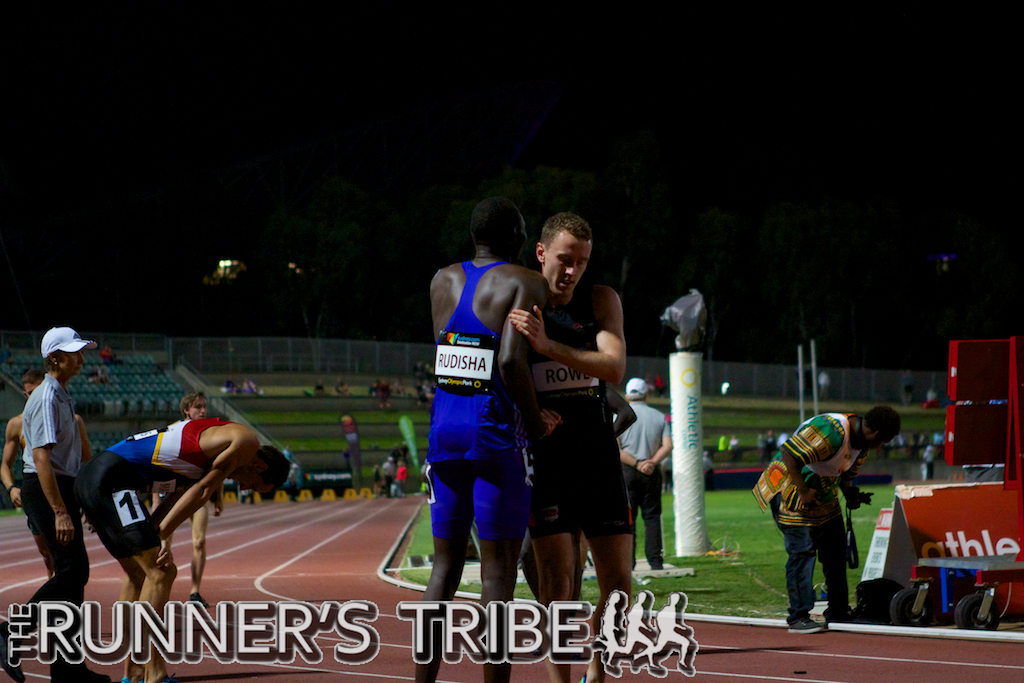 You train with an awesome squad in Melbourne lead by Justin Rinaldi. How cool was it seeing your training partner, Peter Bol make and race in the Olympics and have you helped mentor him a bit?
It was fantastic to see Peter make the Olympic team. We get along really well and he has certainly made training a lot more fun! I haven't made a direct effort to mentor Peter as our coach Justin Rinaldi does a much better job at this, as I can attest to from first-hand experience. Having said that, I have always tried to help Pete whenever I have been able to or seen appropriate, and he has certainly done the same with me. Peter is a very special man and our group is very lucky to have him.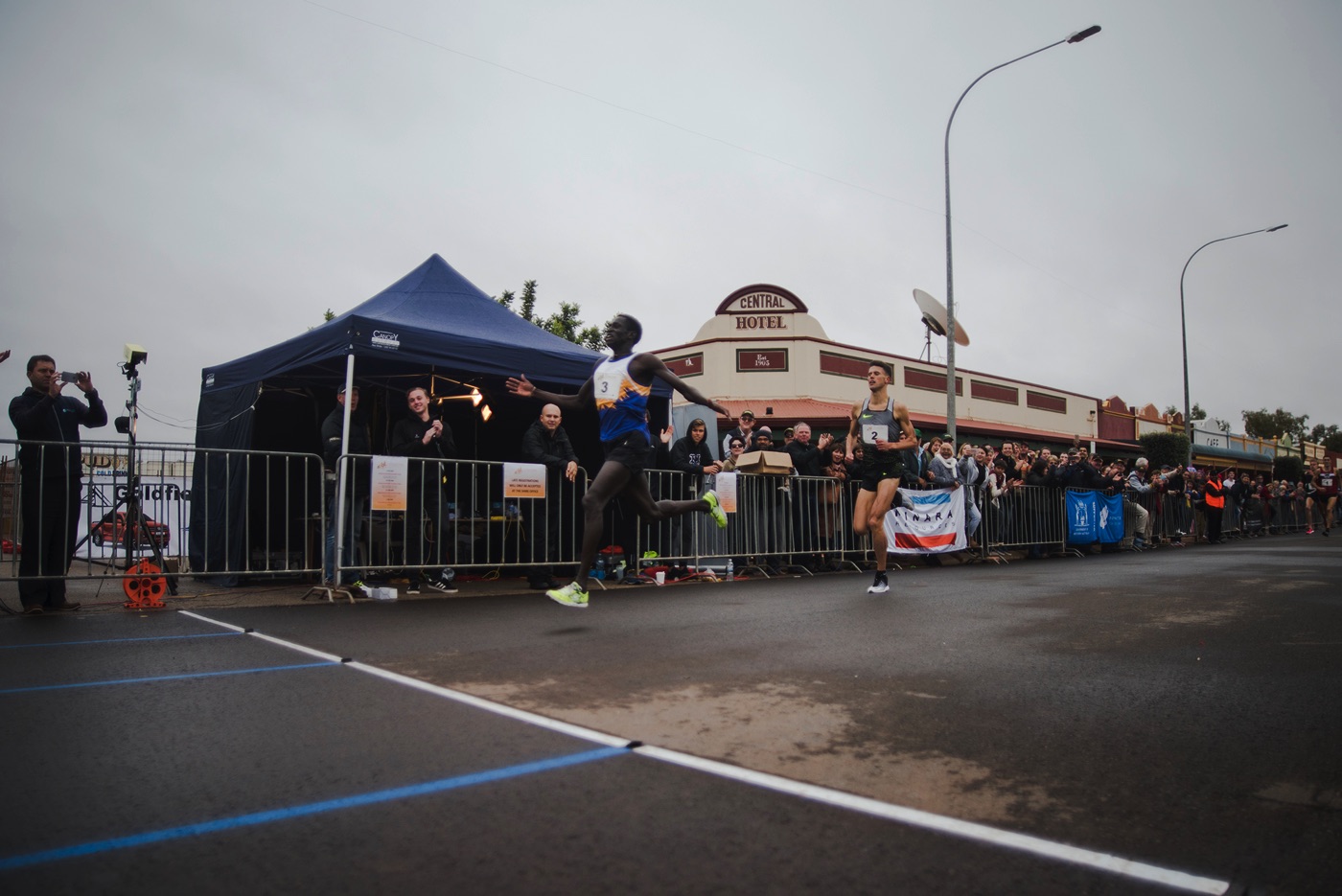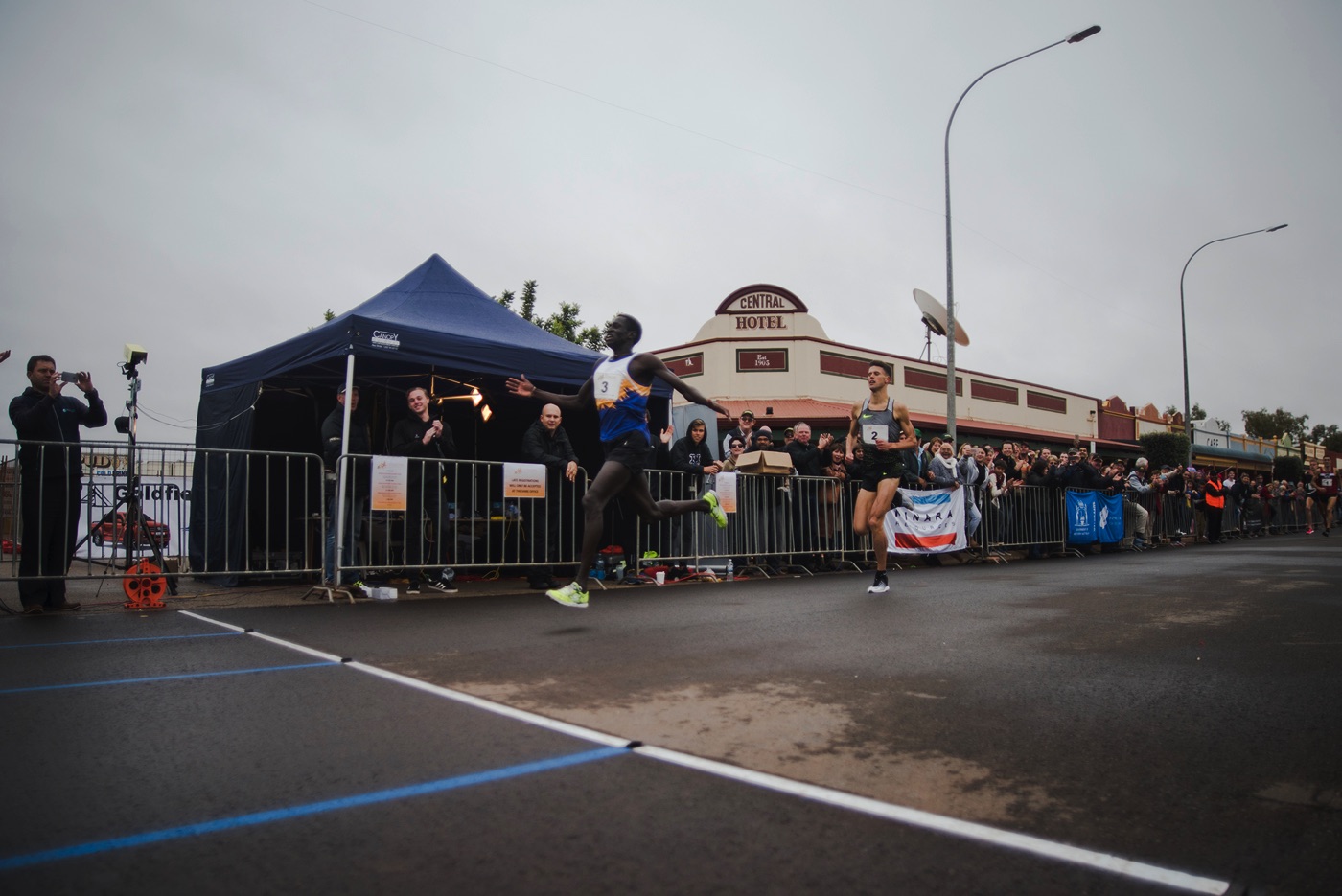 With the old saying in hand, "It's Hard To Fly With Eagles When You're Surrounded By Turkeys," how important for you and other potentially others to train with the very best?
As long as you have a coach that knows how hard you need to train to be world-class, I personally don't see the need to train with the very best. I ran my personal best training by myself. What I did have and what I believe is incredibly important is a fun and positive training environment.
Do you deal well with pressure in regards to people's expectations of you and your running? Is this something you've got better at over the years?
The expectations of others have never been an issue. I believe in continuous improvement and there are still many lessons I expect to learn about how I should mentally approach competition and life.
Recently after Luke Mathews' achievements (making the Rio Olympics), I've been wondering if there's something special in the water at "Skevs" aka St Kevins College which has helped produce a string of outstanding 800m runner's such as, yourself, Peter Bourke, John Higham, Simon Lewin, Timas Harik, Luke Matthews..? Thoughts?
St. Kevin's is an amazing school that teaches young men how to be successful in all strokes of life, so it is no wonder they have a strong history of amazing 800m athletes. However, it has only been in the last ten years that the St. Kevin's Athletics program has really taken off.
I was a part of St. Kevin's first APS premiership in 2006 and it is an experience I will never forget. I was 14 at the time and I fell in love with the sport through this program led by Peter Winter. Even as a current coach at the school, I cannot describe how infectious and exciting the APS competition is. The athletic culture at St. Kevin's at the moment is amazing, with the team going for their sixth premiership in a row this weekend.
I would love to put a proposal forward to open the meeting with an Old Boys 800m, where eight of the best past APS students compete! Even though it wouldn't mean anything, I would love to re-live my best athletic memories.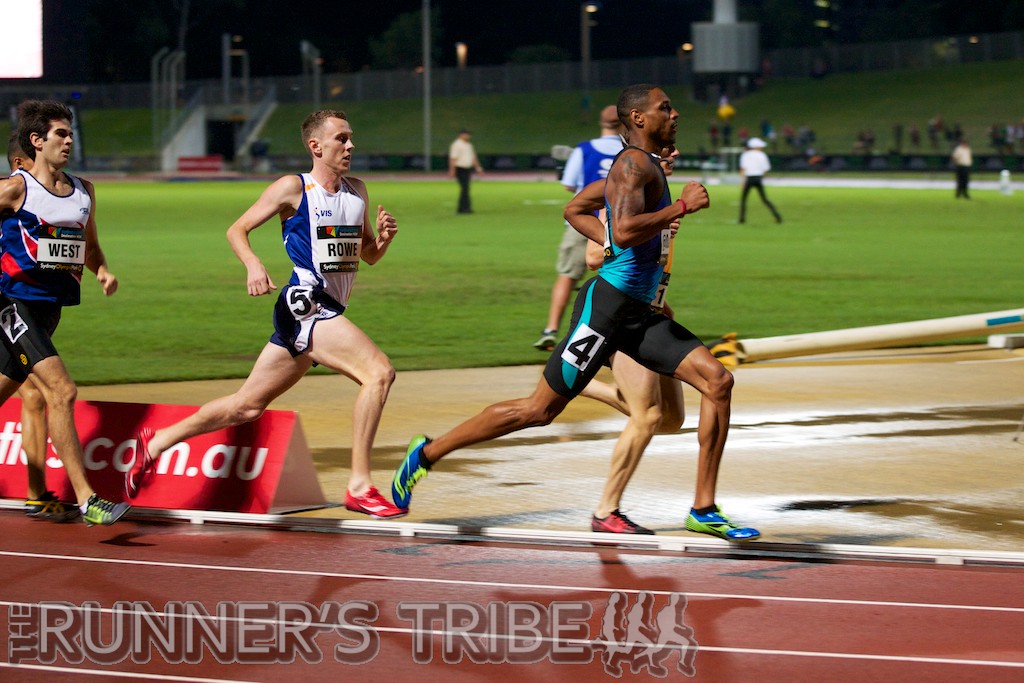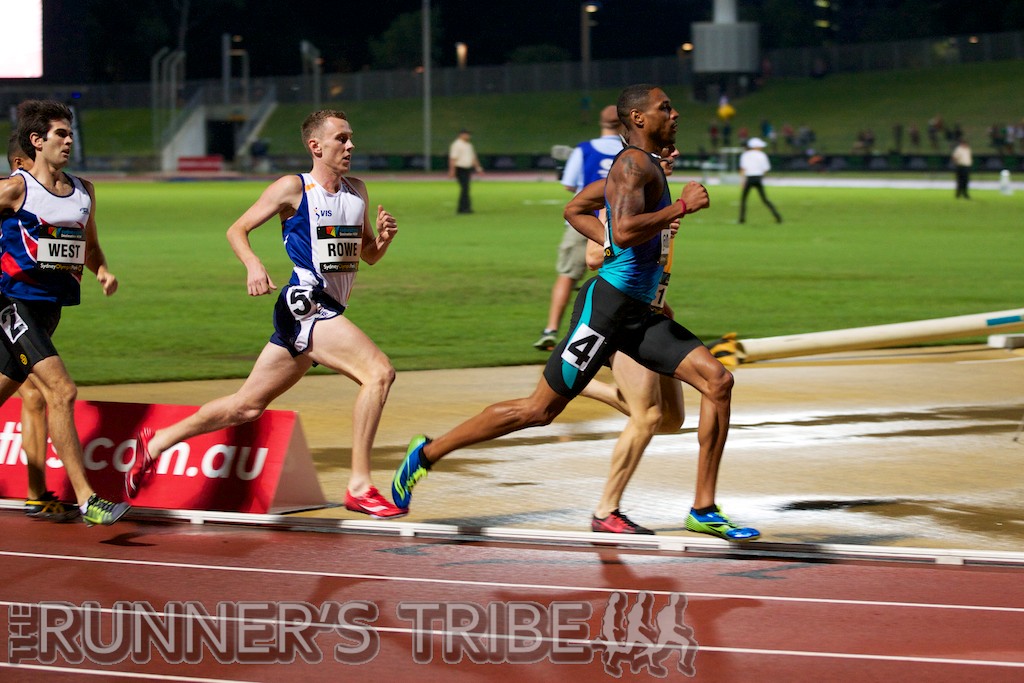 What's mentally tougher, the Graduate Medical School Admissions Test (GAMSAT), or 800m x 10 reps at sub 2:10 pace off 200m jog recovery?
The GAMSAT without a doubt; it was the most mentally challenging day of my life. It is a six-hour test (2×3 hours) that requires you seated for at least eight hours due to the time it takes to seat, distribute and collect the thousands of students and their exams. When I completed it in 2013 I arrived at 8AM and left at 6PM with a mushed brain. At least running gives you an endorphin high!
Do you apply anything you've learnt about biochemistry and hence the human body to your running endeavours?
I try to apply everything I have learnt to my training, whether that be through my own studies or questioning of other coaches or sports scientists.
Justin and I have a fantastic relationship where we can talk about anything. Whenever I question Justin about training, he understands that I am trying to gain a greater appreciation of why we may be doing a particular session and to improve upon my own coaching knowledge. I always preface any questions I may have about training with "at the end of the day, you are the coach." Ultimately this leads to a more constructive relationship.
Final question. How much do you desire to get back into Aussie record-breaking shape and to potentially do something special (medal) at the 2018 Gold Coast Commonwealth Games?
After much disappointment over the past three seasons having to withdraw from the 2014 Commonwealth Games, 2015 World Championships and narrowly missing the 2016 Olympics, I have learnt many things about my own life. Being the Australian 800m record holder does not provide me with any happiness. It is your friends and family that provide you with this and I am lucky to be surrounded by such wonderful people.
Therefore I certainly do not desire to run another personal best as much as I have in the past, but I believe this is due to a more balanced outlook. Paradoxically I believe this mentality places me in a much better position to get back to my best. As I have mentioned previously, it is when I am in a relaxed frame of mind that I run at my best. Having said all of this, I will be doing absolutely everything in my power to reach my potential because I love the sport, my coach and training group.