For the last 3.5 years I have been training under middle distance coach, Ben Norton (Ontrack running) in Brisbane. During this time, I have mainly been training for 800m whilst also competing in a few 400m and 1500m. Our squad is a very close tightknit group, with most of us specialising in middle distance events. Check out of Instagram for regular post, run from our seniors! (@ontrackrun)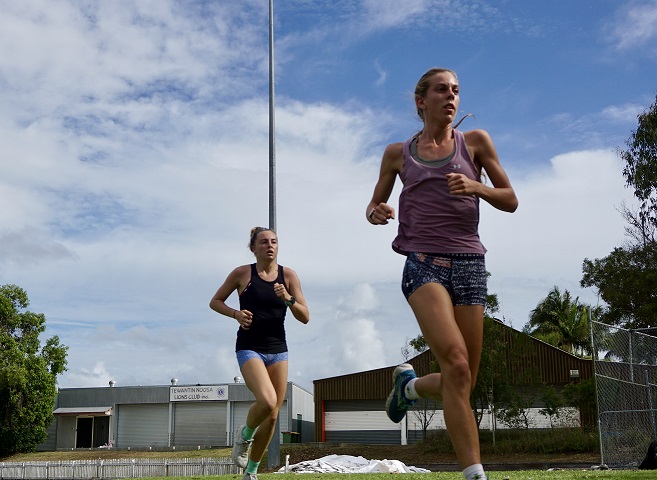 Throughout the year our training sessions vary depending on whether its XC or Athletics season. From April- October the focus is on building our base, getting fit and strong- ready for a big athletics season ahead, November- March.
My typical week of training consists of 3 x main sessions on Tuesday, Thursday and Saturday. Technique on Monday with easy runs on Wednesday and Friday. Then to finish of a week of training, a long run on Sunday. I also incorporate 2 x gym sessions where I'm coached by Steve Whelan (@engagerehabperform) and 1 x water running session.
When looking back on my training diary which has every session recorded since November 2016, I have chosen 4 of my favourite workouts to share. 2 being from XC season and 2 from athletics season.
In the lead up to nationals, 2 sessions per week consisted of lactic training. Sessions 1 and 2 are both key workouts that give a great indication on where I'm at and what results I can expect (hope) to see.
Session 1: 800m Griffins
2 x sets of 800m broken down at race pace with full recovery in between sets.
400m, 200m, 200m.
Jog through infield after each rep (NO STOPPING!)
Leading into Nationals 2019 my times for this session were;
(63.5, 31.5, 31.1)
(64.5, 32, 29.5)
Both sets added up to 2.06 which I then went on to Pb at nationals with a 2.07.15.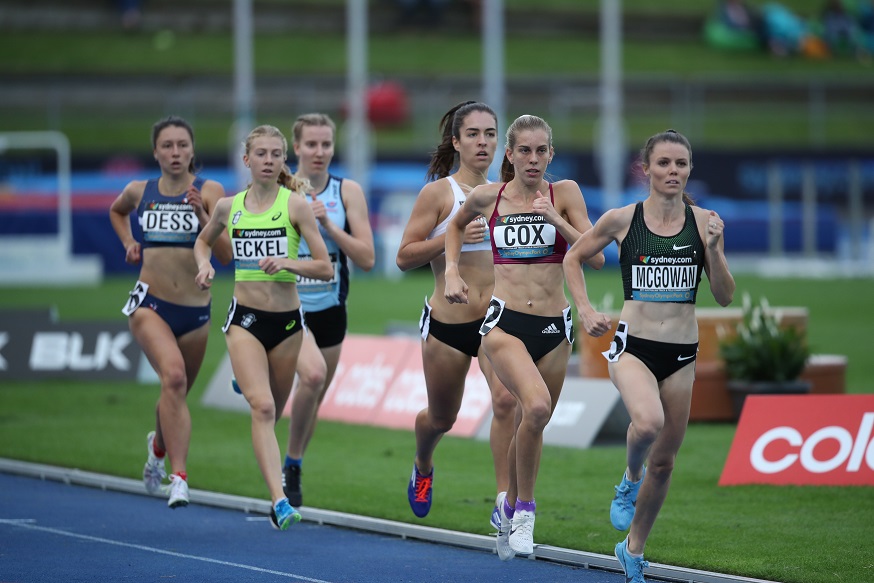 Session 2:
2 x 5 x 200m with 60 seconds recovery.
I ran this session 2 months before nationals hitting the following times:
(30.4, 30, 30.8, 30.2, 31.3)
(30.5, 30.5, 30.8, 30, 31.4)
Session 3: 1km reps
6 x 1km reps with 2 mins recovery.
We do this session regularly in the winter months, it's a great session to gauge where you are at fitness wise. I ran this session a few weeks ago and my times were:
(3.44, 3.33, 3.28, 3.25, 3.22, 3.27)
Session 4: 5, 4, 3, 2, 1.
1 x 5 min, 4 min, 3 min, 2 min, 1 min. (1- 2 min walk/jog recovery)
We run this session all year round but generally more often in the winter months. It's a great session for building fitness while still incorporating speed with the 2 and 1 minute reps.
I recently did this session and my distances/ times were;
1.4km for 5 mins, 1.15km for 4 mins, 830m for 3 mins, 580m for 2 mins, 395m for 1 min.
Thanks for reading!